If you are a fan of lottery games, we would like to present to you a magnificent tool – SamLotto Lottery Software. The program allows you to analyze and forecast your chances to win. So, let's have a look!
The major advantage of this tool – it is compatible with all types of lotteries. For example, Powerball, Mega Millions, Cash4Life, and so many others.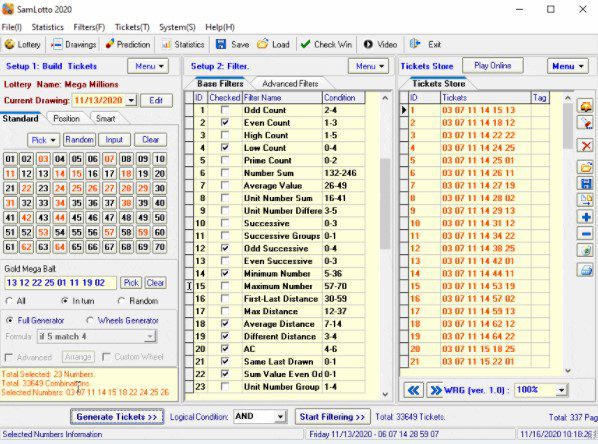 SamLotto Lottery Software uses two modes of generating combinations: the full generating combination and the wheel generating combination formula. Besides, in this program, you will find 50 basic filter methods and 18 advanced ones.
Moving on, the software provides more than 80 analysis methods and graphs. Additionally, it offers two prediction modes – historical winning results trend manual prediction and prediction of the winning numbers of the next draw.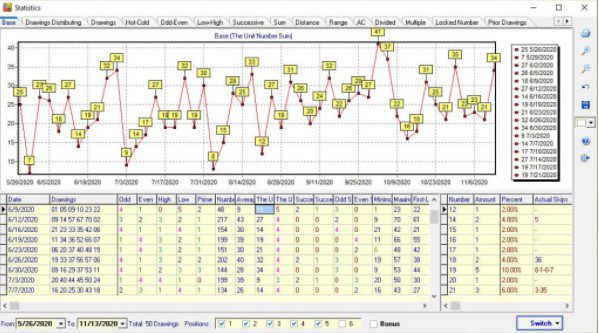 Plus, the program can record the prediction history of each algorithm.
In the beginning, the interface may seem a little bit difficult, but in reality, it is very convenient to use. If you have any difficulties, the developer provides you various tutorials and guides on the official website.
As for the other interesting features, the program supports import, export, and backup lottery data.
Overall, SamLotto Lottery Software is a must-have tool for all lottery players. Highly recommended!