Registration in this game is not required and it simplifies the process. When you open the application, you will see a menu that is conveniently designed, which consists of the following buttons:
Load Game (allows you to load the game if you have already played the game)
Campaign (here you can view the missions and see their description)
Multiplayer (allows to choose between nine countries: USA, UK, France, Russia, Japan, Germany, Hungary, Romania, and Czechoslovakia)
Profile (here you can view your profile)
Options (allows to see the settings)
Help (if you need help or have questions, then this button is for you)
Purchase (by pressing this button, you can buy campaigns accordingly)
More strategy games that work offline can be found in this article.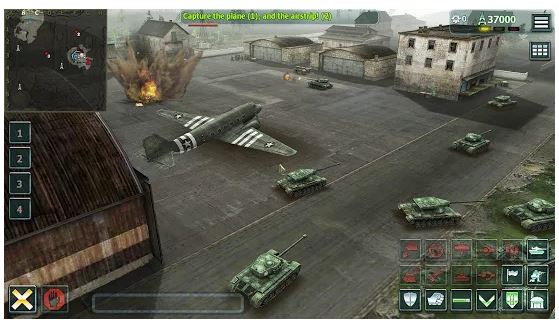 The app's technical support is quite good. It responds quickly to all user reviews. When you open the app, you see a menu on the screen to the left where you can select buildings and equipment. On the screen, at the top, the subtitles are placed.
The graphics are perfectly drawn, but you may need some time to understand the functionality, although there will be hints everywhere.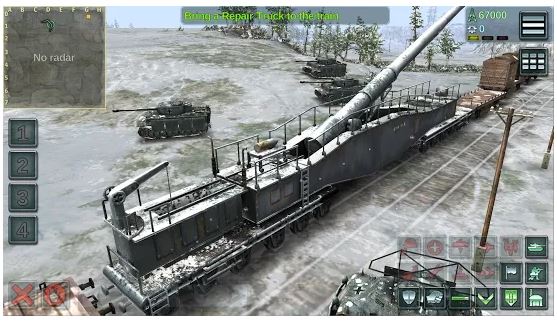 Key features of the app:
The game has a cooperative multiplayer, designed for four people.
You can play against each other.
The game has twenty missions, four of which are free.
In the game, you can use a variety of strategic tactics.
The game has tanks, trucks, cars, and other equipment.
You can take advantage of the bonuses for more powerful attacks.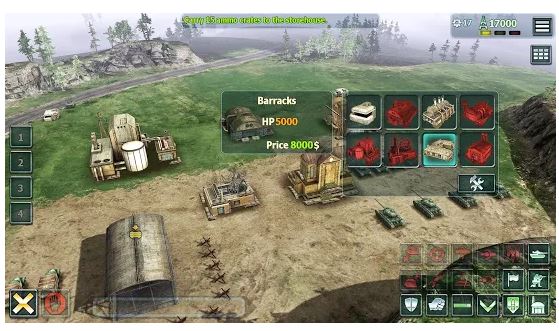 And if you like games about the war we also recommend you check the games like Fallout.
Numerous users say that this is the best strategy, as there are excellent 3D graphics and models. People write that they are literally drawn to the game. In the game, you can find different levels of difficulty, which adds even more interest. Most people also like high-quality multiplayer.