ComicShare is a unique electronic collection of comics in one application! An exciting world of the most interesting comics awaits you, as well as the simplest interface of the application for immersion in the world of works without difficulty!
ComicShare allows you not only to read comics but also to scan them! Moreover, the functions of this application include transferring scanned images from a computer to an iPhone/iPad/iPod touch. In addition, you can view files of different formats (ZIP, RAR, 7ZIP, etc.)

You may also like: 9 Best Multitrack Recording Apps for Android & iOS
This application has a bookmark function that will allow you to start reading the comic you are interested in from where you left off in the previous reading session.
Moreover, the developers have provided support for image files in jpg, png, and others! Also, you can customize the application for yourself using the individual settings function!

You may also like: 11 Best Android Apps for Couples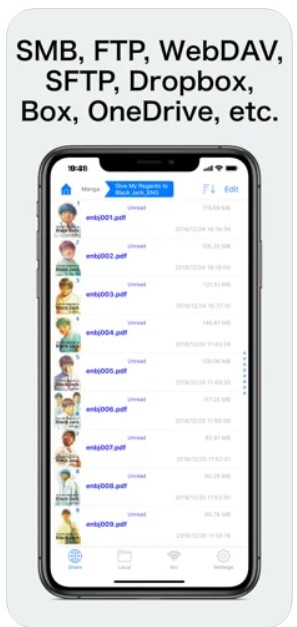 In addition to all of the above, ComicShare will help you with image processing (this application has various filters, crop margins, flip images, and so on).
The versatility of this application will allow you to perform many actions by downloading only ComicShare! Think about how much memory your device will save!
Download this app and enjoy the immersion in the fascinating world of comics, as well as a huge number of other features!

You may also like: 9 Best Apps to Easily Turn Photos into Sketches on Android & iOS