The birth of a baby is a major gift of fate for every family. All parents want to remember every day of their child's life. In the past, it was difficult to do so. It was possible to capture only some of the moments in the photos.
They were kept in family photo albums and passed down through generations. Now everything has become much easier. The phone is always with you, thus you can instantly save an important event in your child's life.
Try these free baby book apps for Android & iOS, which allow you to take photos, take notes, and record videos of your baby.
We also recommend you try these best age progression apps to see how your child will look like through the years.
Qeepsake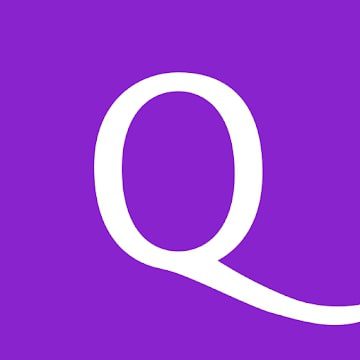 The Qeepsake app will help you remember every day of your child and family. It will send you text messages every day. Their content will depend on the age of the child.
Respond to them and thereby create a diary of your child. It is very easy as this service will do everything for you.
Add any number of photos and create collages by answering the questions of this app. All memories here are automatically turned into a book of memories.
So the collection of photos and text notes can be printed out. This can be a great gift for your child's coming of age.
You can view the electronic version at any time and also share it on social media. If your Instagram, Facebook, or other social media profile already has a matching photo, you can import it into Qeepsake.
All the events in your child's life that happen for the first time will be recorded in the album of memories.
Under the photos, there are comments where you can describe all the details. You can also add various achievements of your child here. For example, new drawings, written poems, or achievements in studies.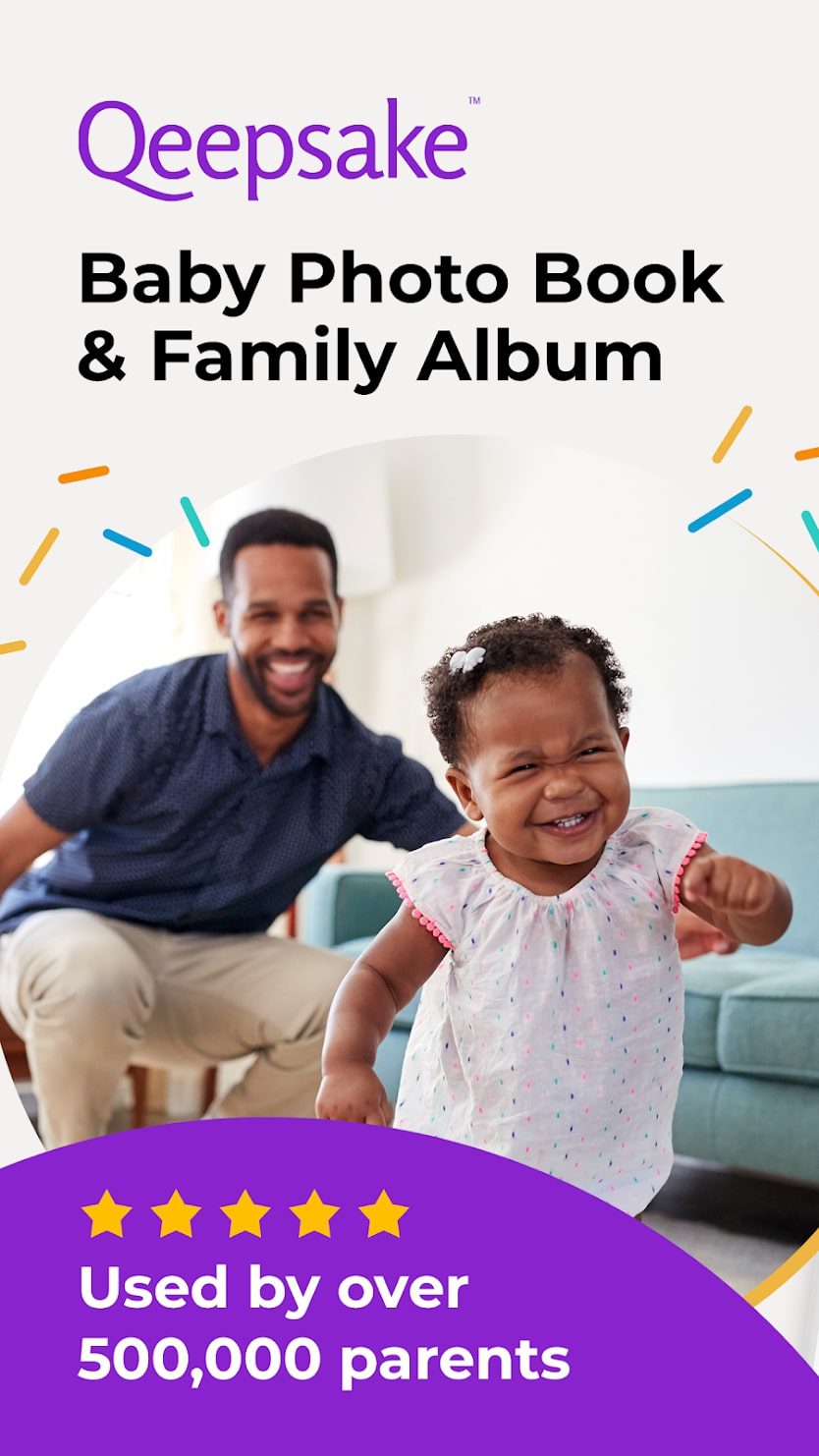 Also, this app will be good for storing memories of the whole family. Add common photos and create different albums, each of which can be printed.


You may also like: 9 Best Potential Baby Face Generator Apps for Android & iOS
Baby Notebook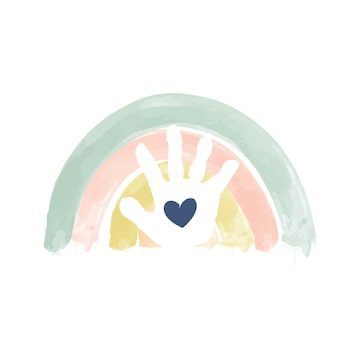 The modern Baby Notebook app preserves your baby's entire history. It is definitely a must-have for all parents who want to capture all the important moments.
This program will send regular reminders so that by the time your baby book reaches the first year of life, it will be full of memories. To do this, you can set up convenient dates for you to receive push notifications.
This service is as easy to use as any social network. Just 5 minutes a week is enough to add a photo and leave a comment with a description. So, you'll get an interesting compilation of exciting events from your baby's life.
Before, it was difficult to make an album, because you had to not only take photos but also print them in special services. Now such a service is always available right on your phone. If you find pages in your finished photo album that are not suitable for printing, you can easily exclude them.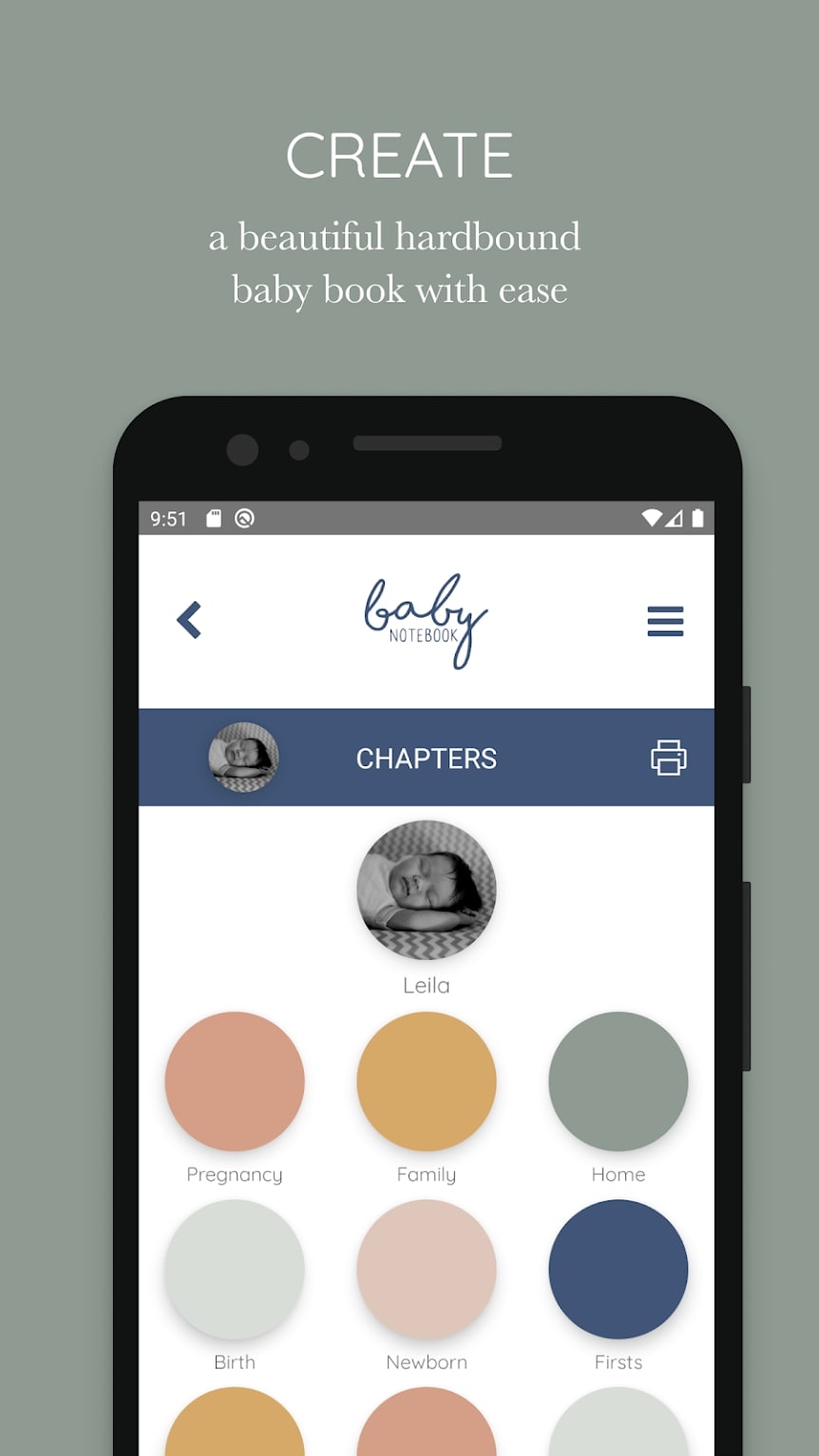 This is a free app that will help you create a quality baby book. You can also buy a subscription to get access to extra features. However, the basic tools are enough to create a beautiful collection of memories.


Peekaboo Moments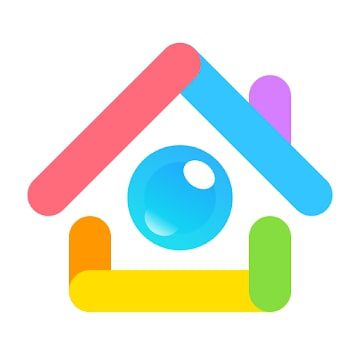 Create memories of every day of your child's life with the Peekaboo Moments app.
First of all, it is worth noting the security of storing photos and other information in this application. The developers guarantee the privacy of all users. Only you and your family will have access to the albums.
You can take your first photos while you are still pregnant. Capture the moment when the baby took the first step or said the words "mom" and "dad".
Such events can be marked with hashtags, so you can navigate through them later and collect different collections. With a single tap, you can go back to a particular moment in your child's life.
All memories will be categorized according to age. Here you can add not only photos and text but also video or audio recordings. A unique feature of this app is the ability to check your child's parameters for compliance with accepted standards.
Record your child's height and weight. This way you can see if the parameters correspond to the set values.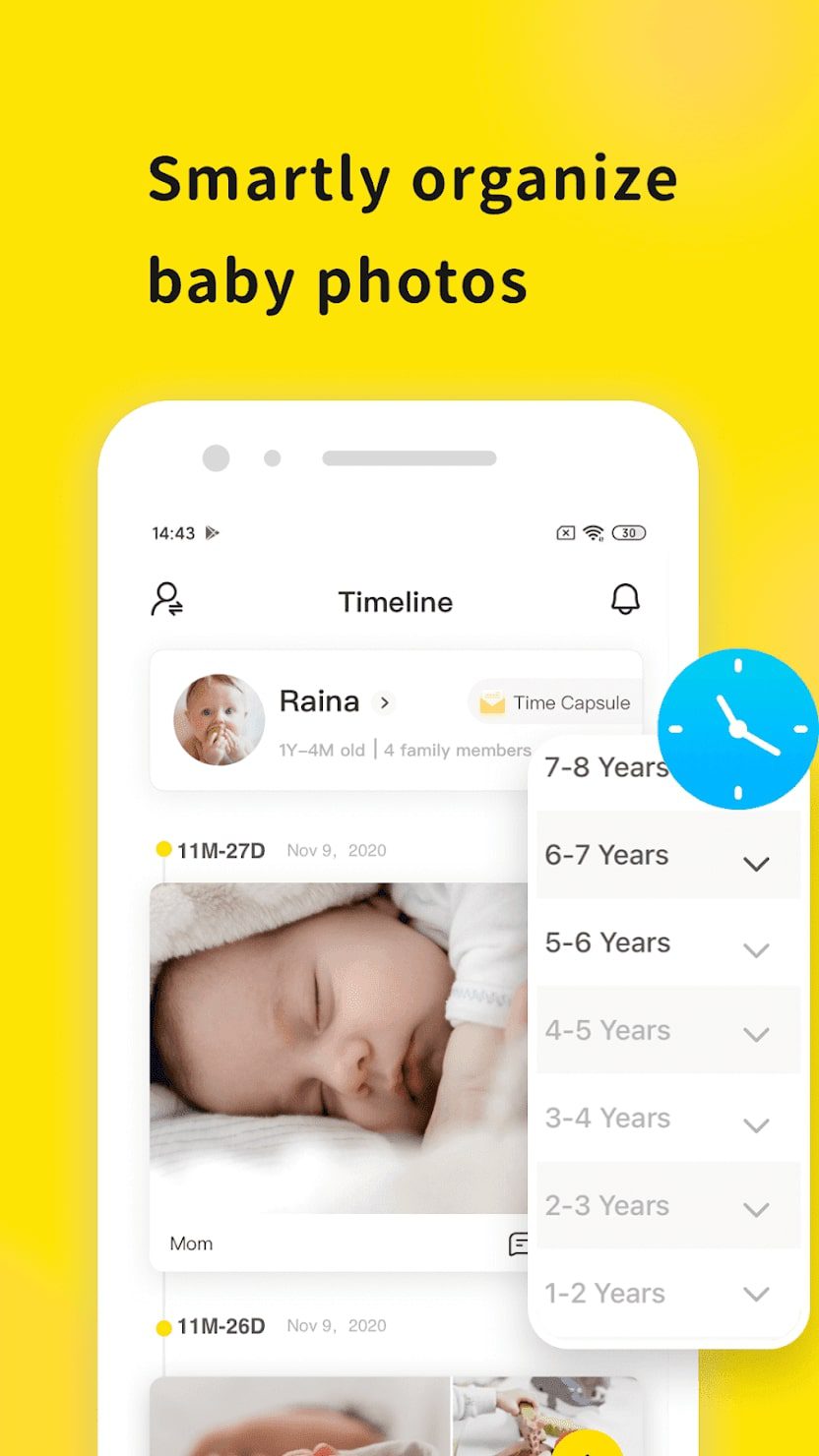 All the basic features are available here for free. However, to get unlimited storage, this service offers to buy a premium subscription.


Moment Garden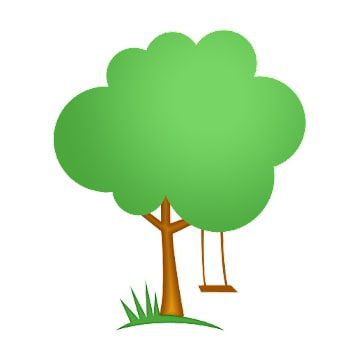 The Moment Garden app allows you to save all the important moments in your child's life so you can relive them later. You can share them with family or friends.
Create an adorable baby book that you can give to your child later on. When he grows up, the memories of his whole life will be concentrated in one place. Using this application is very easy.
All information here is completely private. Only the people you invited or gave permission will be able to see your photo albums. They will also receive email notifications when new photos and other information are added.
You can save memories while you're still pregnant. For example, add ultrasound pictures. You can also upload videos to this app, which will allow you to create a full-fledged movie about the baby's life.
A year later, this service will automatically collect all important memories and send you a whole album with amazing moments. All memories are arranged on a timeline that matches your child's age.
You can also add parameters such as your child's height and weight, and how these parameters change as he or she gets older. You can add text descriptions to the photos, such as your child's first words or descriptions of funny situations.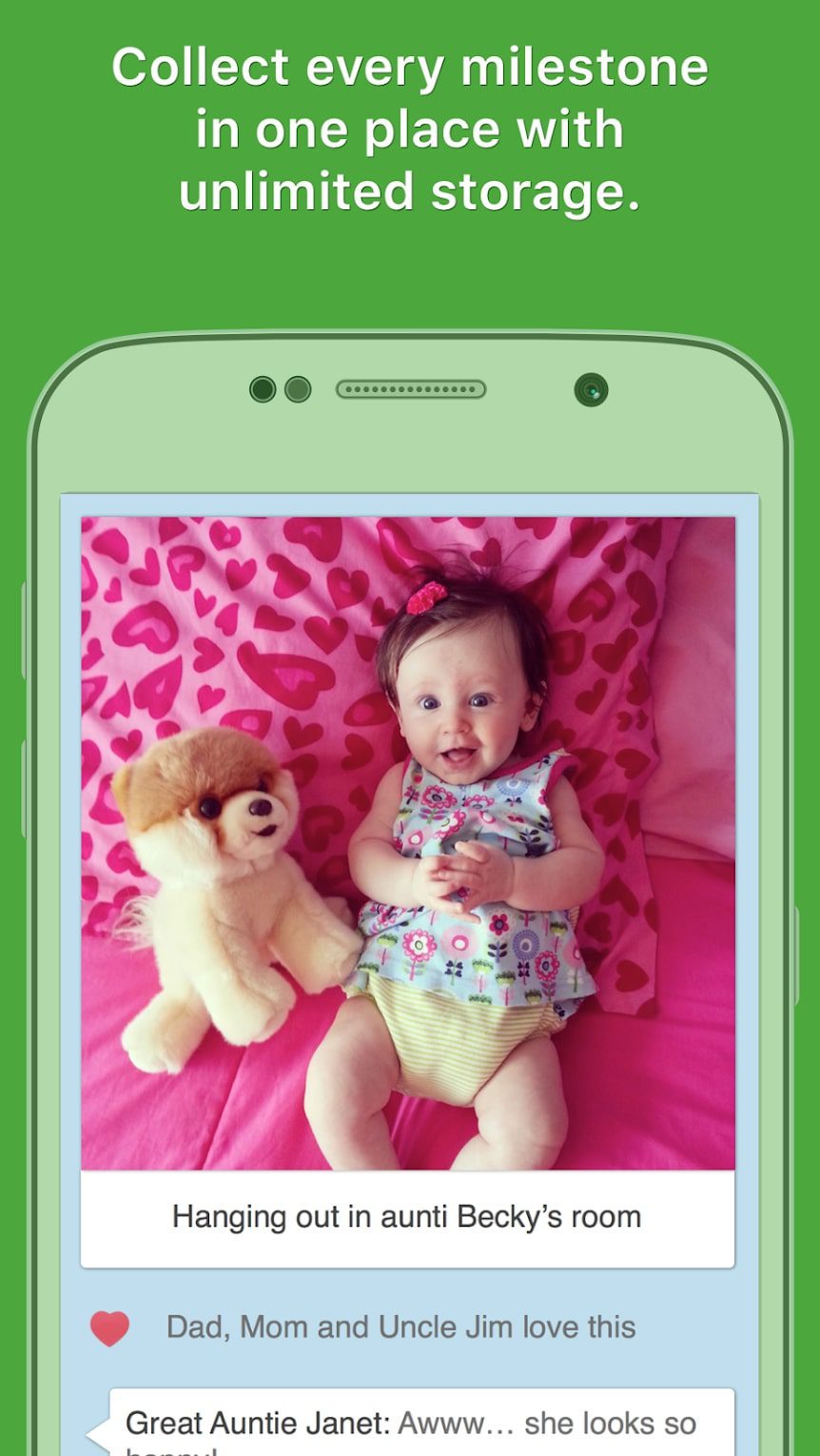 This service will give you a great opportunity to create a completely free album that will be a source of memories for your whole family.


Kidday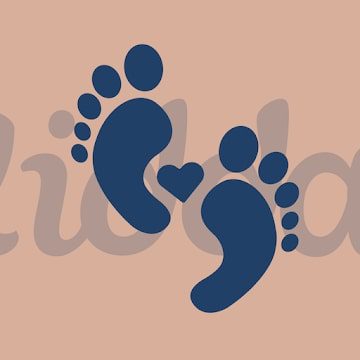 Kidday mobile photo album is available to every user for free. This application is already trusted by a large number of parents who have been able to create a baby book of memories of each day.
Here you will not just save photos of your child growing up, but also be able to express all your love. He or she will be able to understand it only after growing up.
The child will come back to them later and understand the love with which he or she was taken care of. Now you don't have to use a bunch of third-party apps to share and store memories.
Get all your family and friends together in this app. All the members you give access to will be able to view the photo albums here. All memories are geared toward your child's age.
There is a timeline for this purpose here. As with other similar apps, you can add different parameters for your child here. For example, track height and weight as they get older.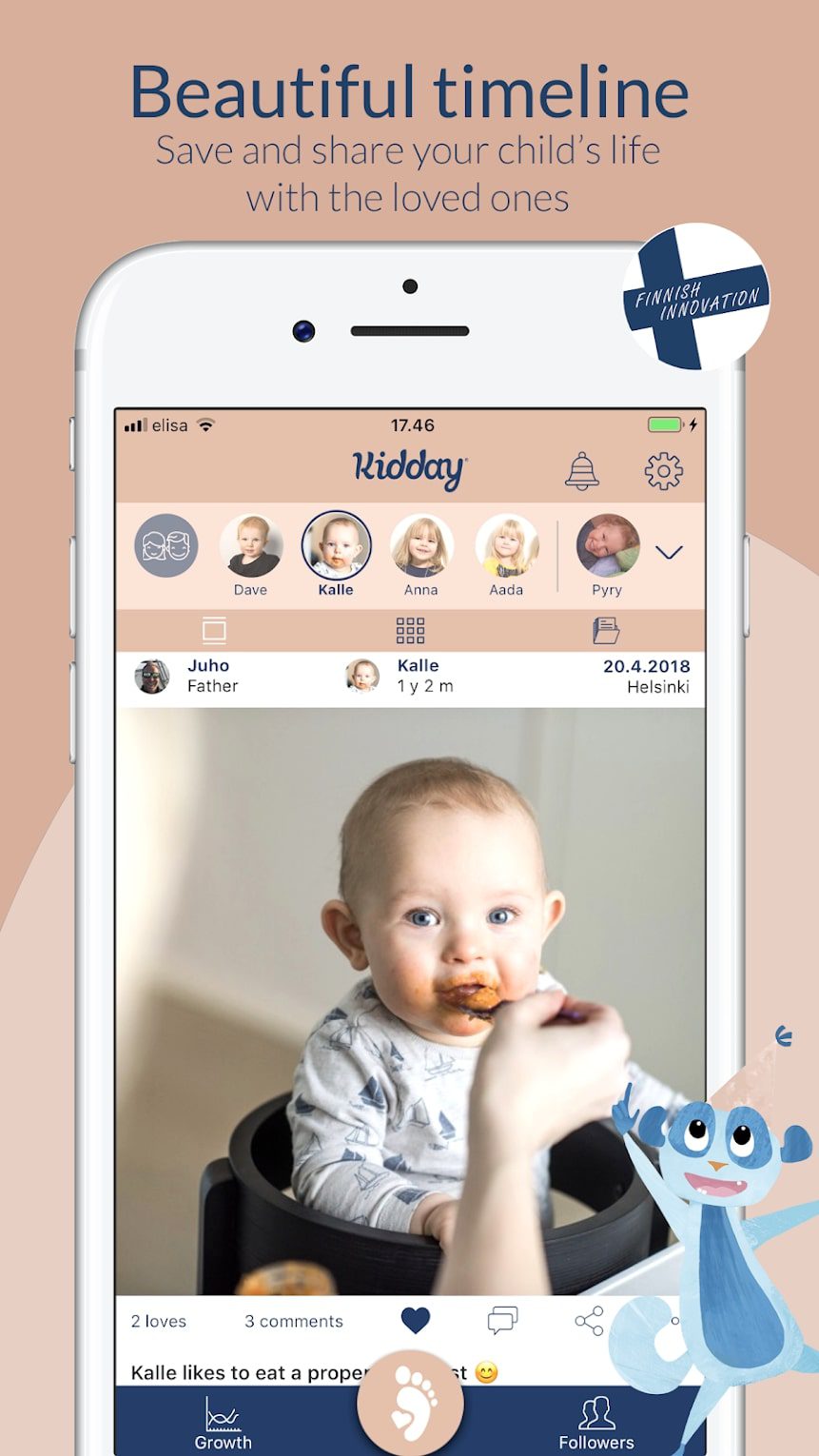 You can store memories here indefinitely in various archives. Unauthorized users will never have access to this data.

Baby Daybook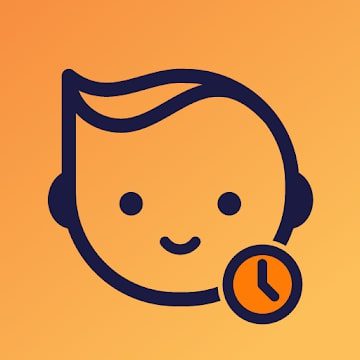 The versatile Baby Daybook app will allow you to keep memories of your entire family, especially your baby.
You'll get reminders to write down new positive moments. You will also be able to keep track of how your baby is growing. For example, make changes in growth.
The developers claim that this app was created based on the wishes of a huge number of surveyed people.
Besides, this tool will be useful for new mothers. Here you can keep track of breastfeeding, the amount of formula spent for feeding, and keep a food log. Use the built-in timer to see how long you feed your baby. Record your baby's reaction to new foods.
This way you can identify allergies and preferences. You can also keep track of diaper changes throughout the day or teach your baby to potty train.
The most important aspect in the life of any child is sleep. To improve its quality, accurate monitoring of night and daytime sleep is necessary. This greatly affects the health of the child.
To do this, keep a record of body temperature, medications used, new symptoms, vaccinations, and doctor visits. All of this information is also stored in the form of charts, which are based on statistics.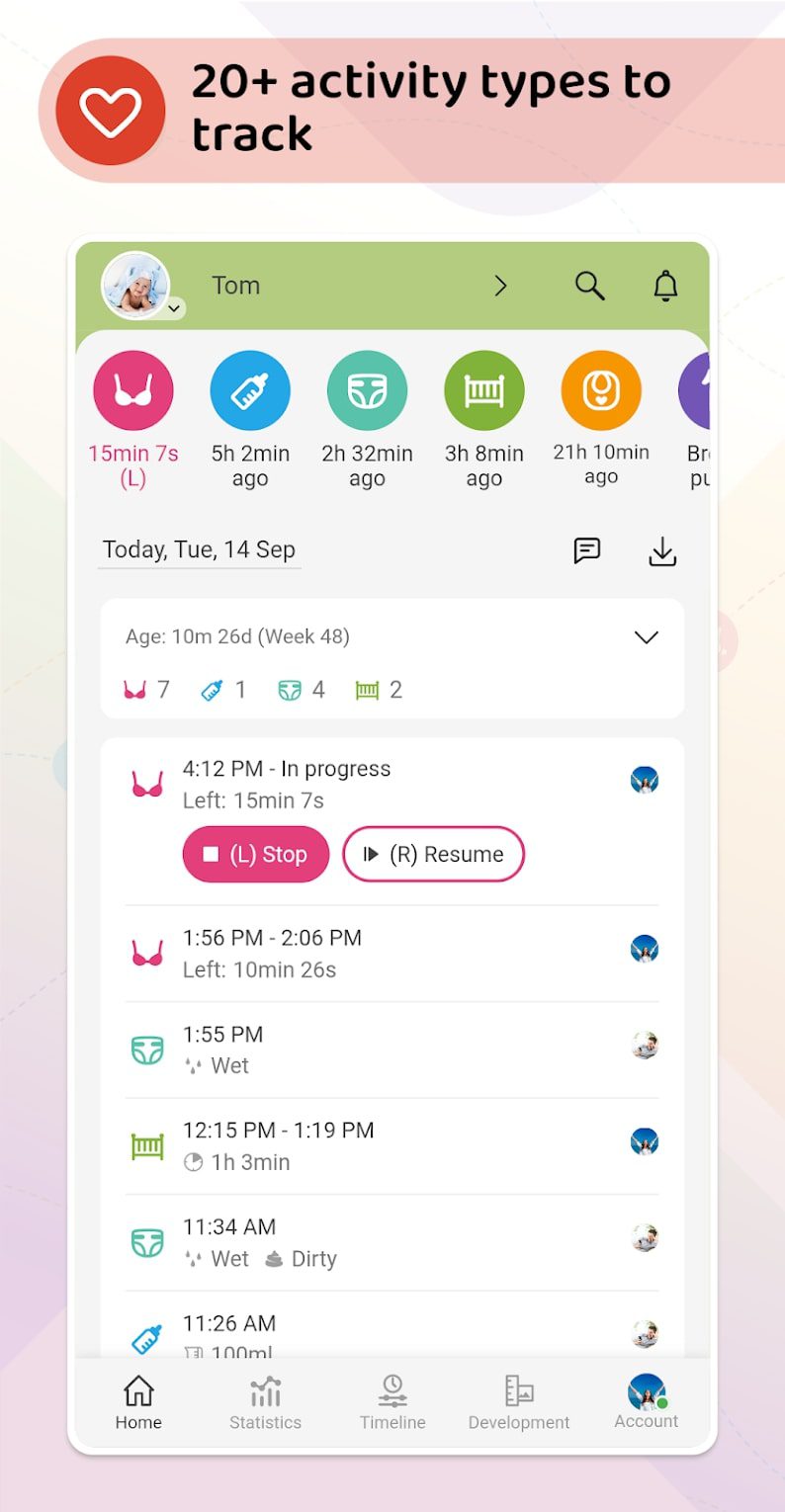 This app has a handy memory search. To find certain moments in the past, you can search by keywords, dates, and other parameters. All saved data can be turned into a special journal or an interesting album of memories. It is completely free and available to any user.


Tinybeans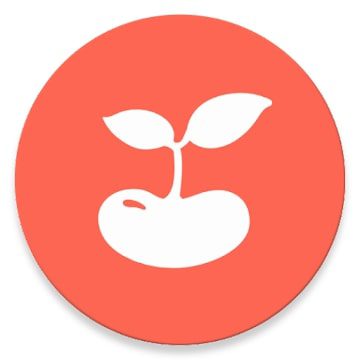 The Tinybeans service will become your new family photo album, where you can store all the memories from your child's life.
All stages and periods of development will be automatically organized into a sequential album with photos and videos. And you can share these memories with an unlimited number of people.
When you post new moments, they will receive an email notification. That way, no one will ever miss a new stage in a child's life.
In order for the app to properly separate memories by age, you'll need to include your child's date of birth. As time passes, you will be able to see how the child looks exactly one year ago, what his parameters were, or what important things happened in his life.
You can add text, stickers, filters, and different effects to the photo. The photo album that you create in the Tinybeans app can be printed out and given as a gift, for example for a child's coming of age.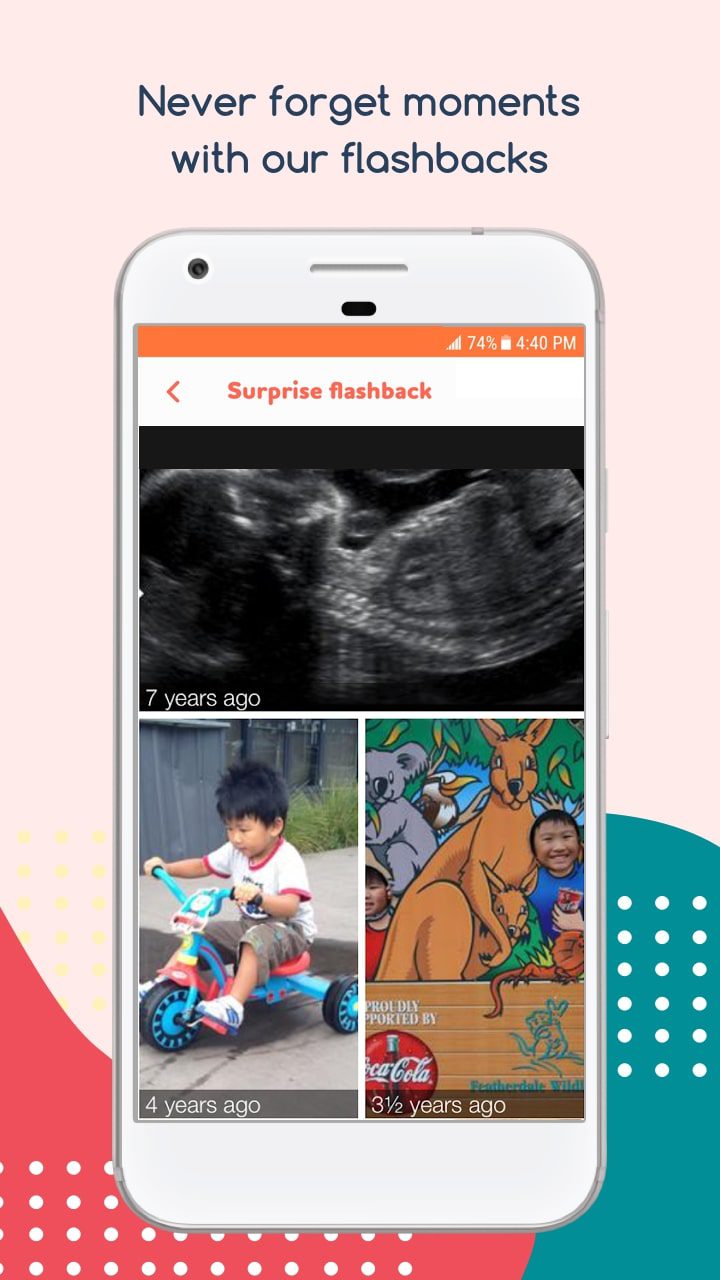 This app gives all its users access to unlimited storage where you can collect a whole collection of photos over the years. You can also buy a subscription here to get access to extra features.


You may also like: 11 Best Android Apps for Couples
Baby Journal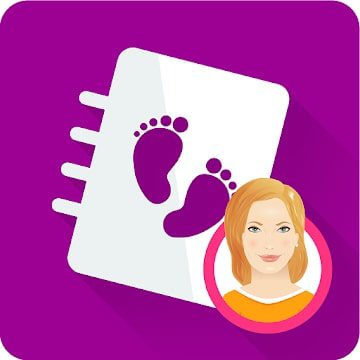 Baby Journal is an app for young parents to make a baby album. It allows you to keep a multimedia diary of your child's development from birth.
This is done for the hero of the narrative himself because from preschool age a person already has his or her own memories.
Everything that came before that, the grown-up child will view in the album. You will also be able to enter any data about the child's development into the app.
All family members can join in filling out the album. The notes are designed with stickers. Thus, the finished album looks like a team of professional designers worked on it. A separate feature of this application is related to the measurements of height and weight.
This service will form a graph, by which you can track the dynamics of development. All information will be saved in the cloud and you can access it at your discretion.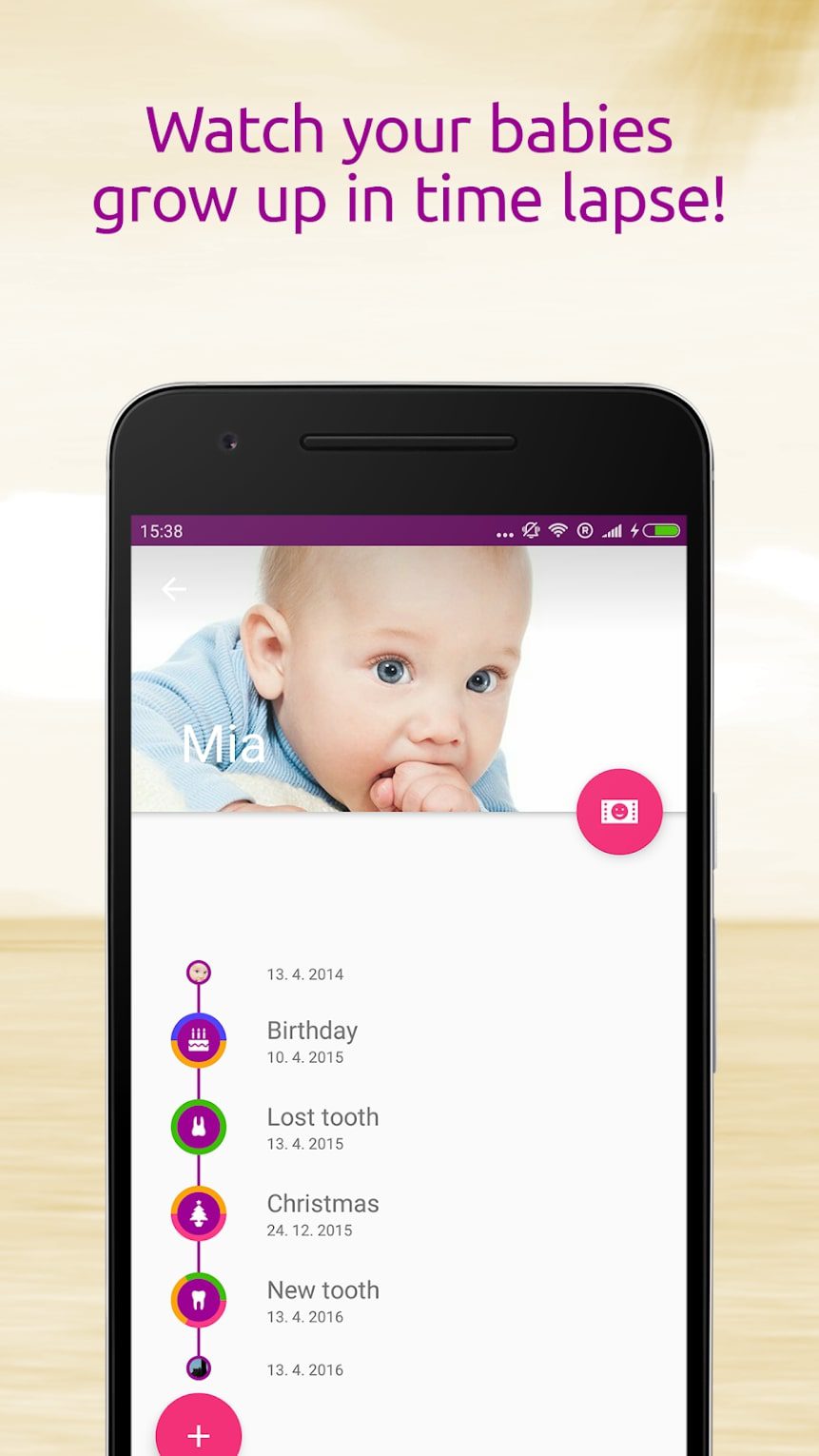 Those who are really interested in the history of the family will be able to learn about memorable events. By the way, the quality of materials in the cloud album remains as high as when downloaded.

Baby Diaries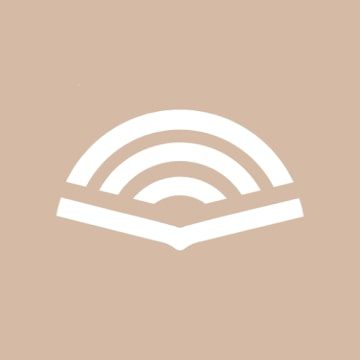 Today it is quite difficult to create and keep a standard photo album filled with pictures. Especially when you have a small child.
There are special apps for this purpose. One such app is Baby Diaries. It allows you to create beautiful albums, filled with different moments in the child's life.
Create a note with the baby's first word. Make a video of his first steps. Specify the dates of these and other joyful events, add your comments.
Organize the moments with the system's built-in categories. With Baby Diaries, all these steps won't take more than a few seconds.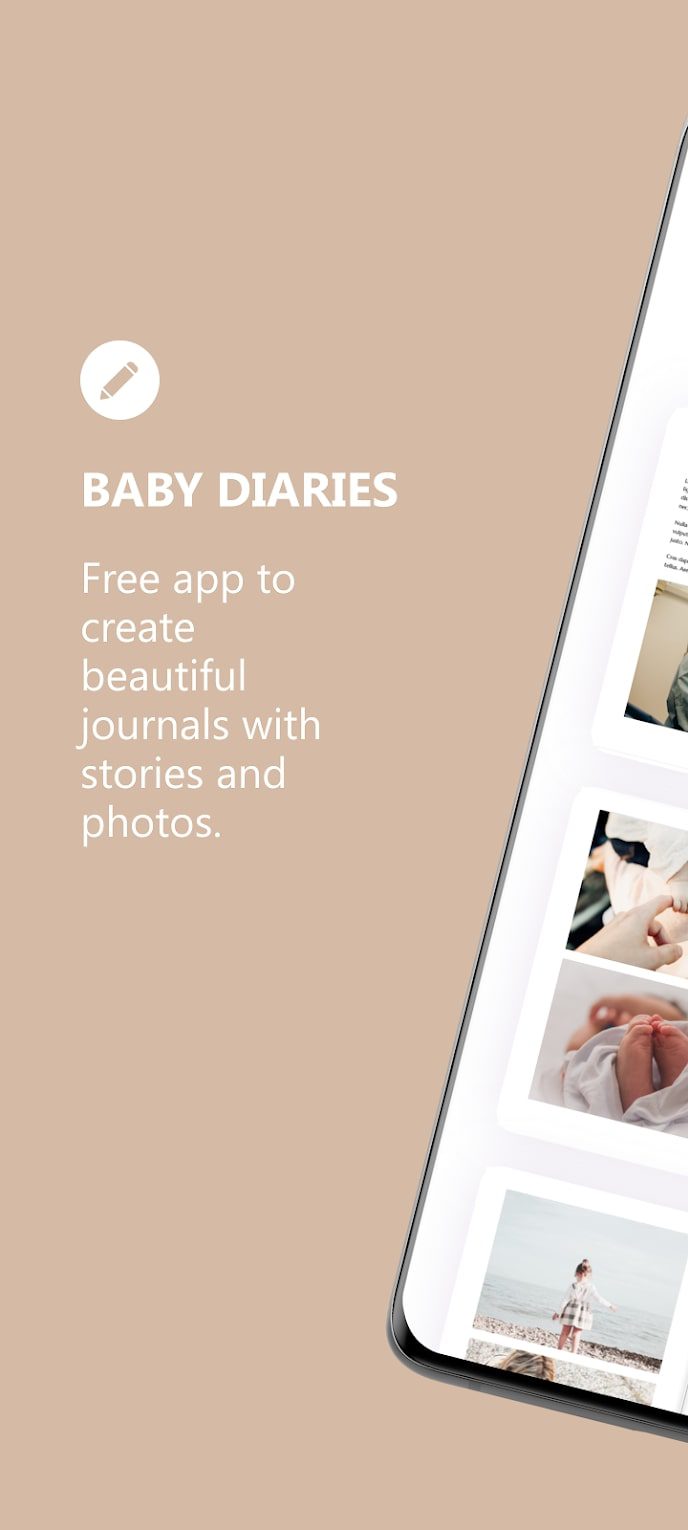 The service provides an individual section for each child, which is convenient for families with many children. The creator of the album decides who gets access to the data. For example, parents manage the section together and invite relatives into the system as observers.


Growth Book – Baby Development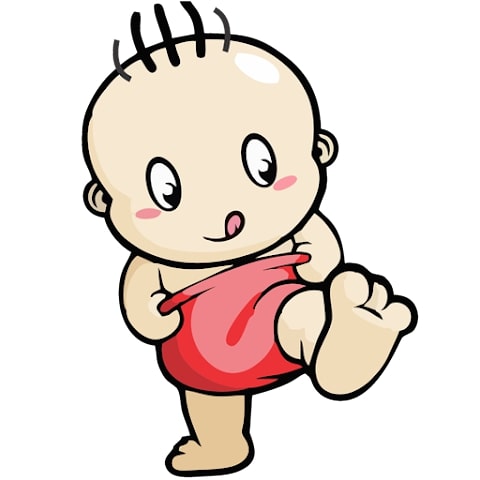 Keep all the important information in one place in a convenient format with the Growth Book app.
It will give you helpful advice from practitioners and keep a calendar of vaccinations and complementary feeding. The app is ideal for children from 0 to 5 years old.
Keep track of your baby's development. Note height, weight, and graph development every month. Share your observations with your pediatrician, or breastfeeding consultant.
Prepare tasty and healthy meals for your baby. Make complementary feeding easier for both baby and parents. Keep a record of your vaccinations and note any side effects or fevers.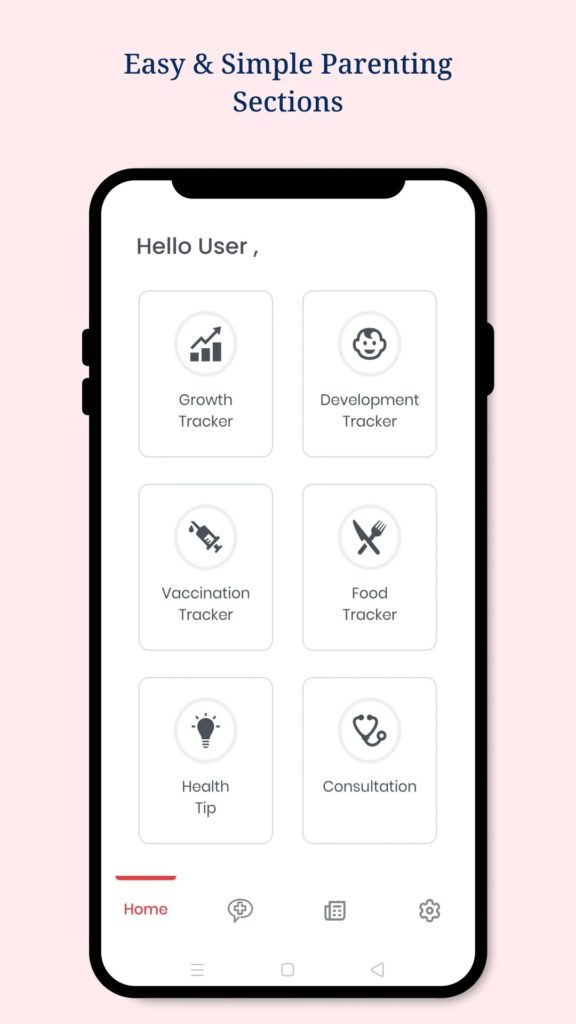 Use the Growth Book to make sure you don't miss your next appointment. It's packed with information that's science-based and backed by the world's experts.


Moments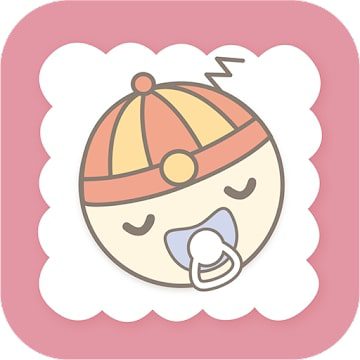 The Moments app is a place where you don't have to worry about keeping your kids' photos private. Add to that a whole list of unique features and you have the perfect interactive baby album.
This app invites you to take pictures of your baby every day. From the materials provided, it will compose itself a video that will clearly show the process of growing up of a child.
This service can prepare all the photos stored here and make them into beautiful albums. The printed version of the application will prepare automatically. There is a tab that is dedicated to the baby's profile.
Here you specify his name, select the sex, date, and place of birth. If you constantly add photos and videos, the "Video Stories" service will automatically form a clip by the baby's birthday.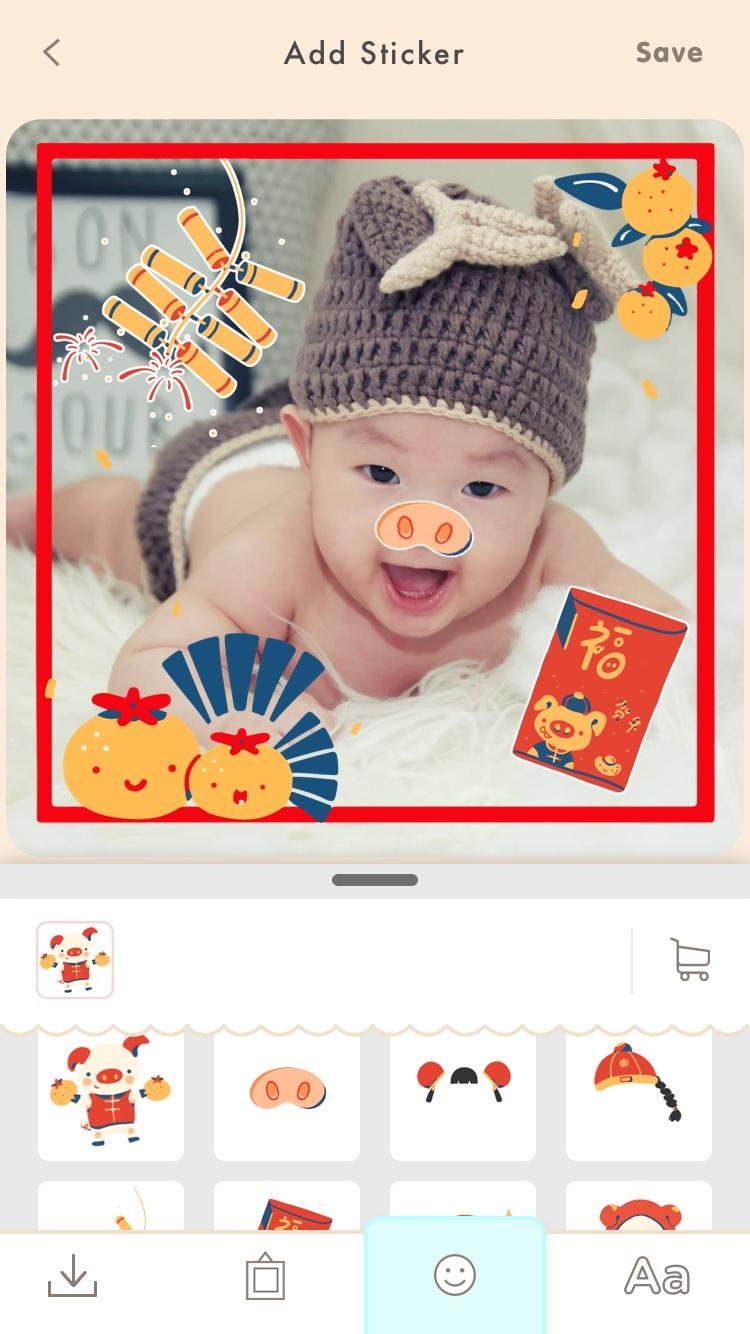 Young parents do not have enough time to keep diaries. That is why, as the child grows up, entries in albums become rarer and gradually disappear altogether. But the smartphone is always at hand, and entering data into this app is a matter of seconds.


Skwibble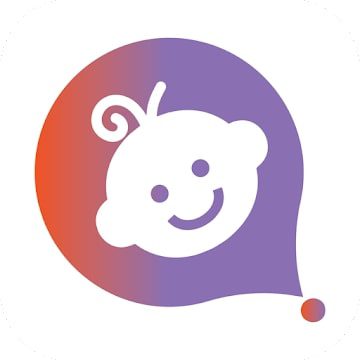 The Skwibble app is designed for family use. After all, the baby's personal space is a topic for a small circle of close people.
At the same time, the service allows you to share individual moments with your friends. It is only necessary to send them a link.
As the content accumulates, this service offers to create printed albums and video stories. Everything happens automatically.
By adding little clips of your baby every day with the "One Second a Day" feature, you eventually get a video timeline of him growing up.
Besides, this program generates animated postcards for important events in a child's life. I would like to mention the "Measurements" function separately.
It accepts your baby's height and weight, and then builds a graph of their changes. You will also find a lot of fun stickers to decorate your photos.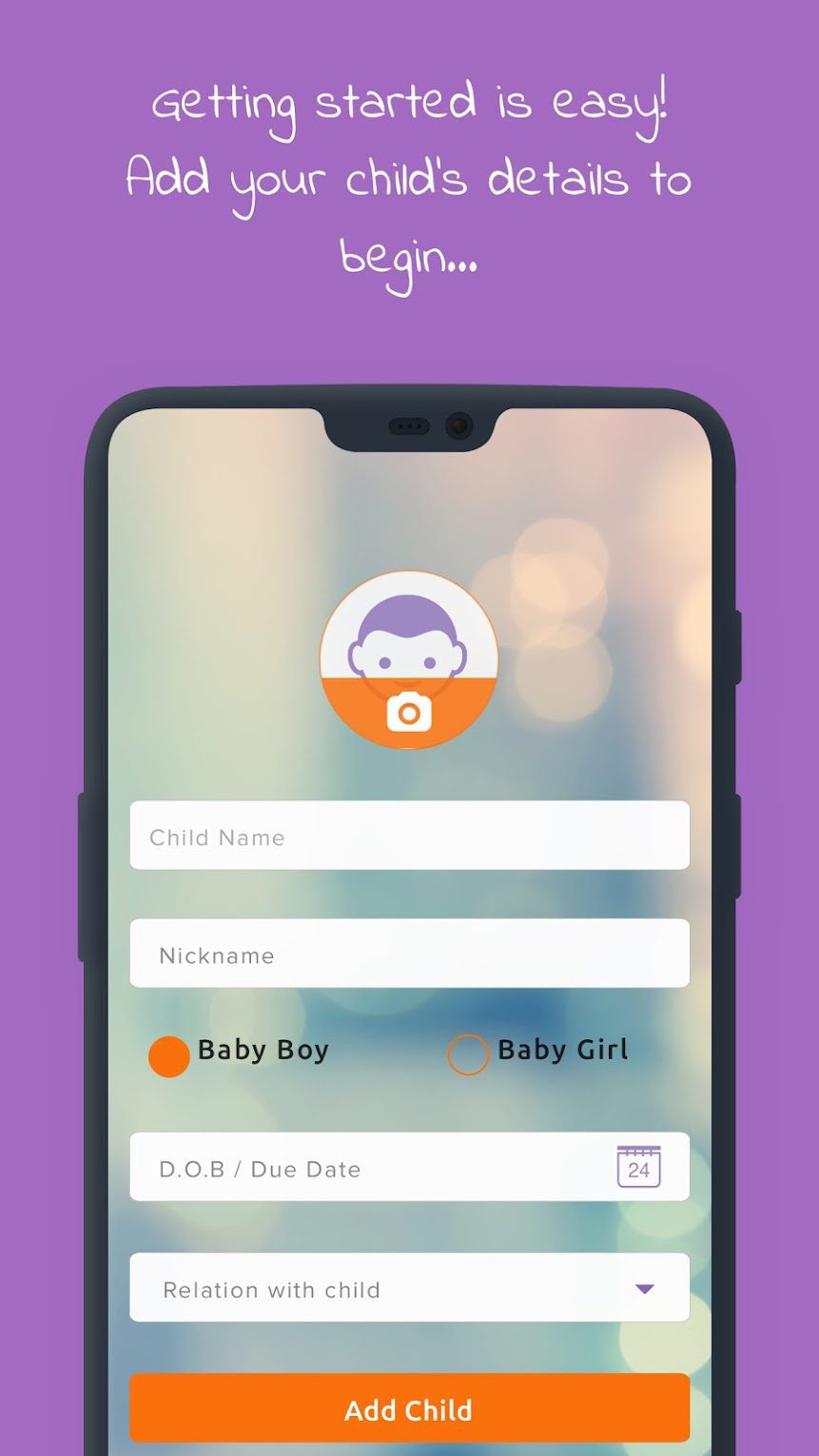 The benefits of this service for new parents are obvious. Here you will create a whole story from the moments your baby has experienced.


BackThen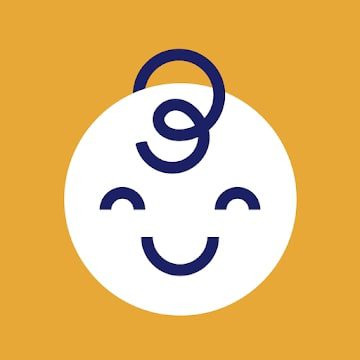 A BackThen app is a great tool for creating a scrapbook of memories of every day your child has lived.
You can also add videos to it. Start the collection from the first days of pregnancy, and then add the main stages of development if you do not want to dwell on them in more detail.
Memories can be shared with friends and relatives. You can take as many photos as you want.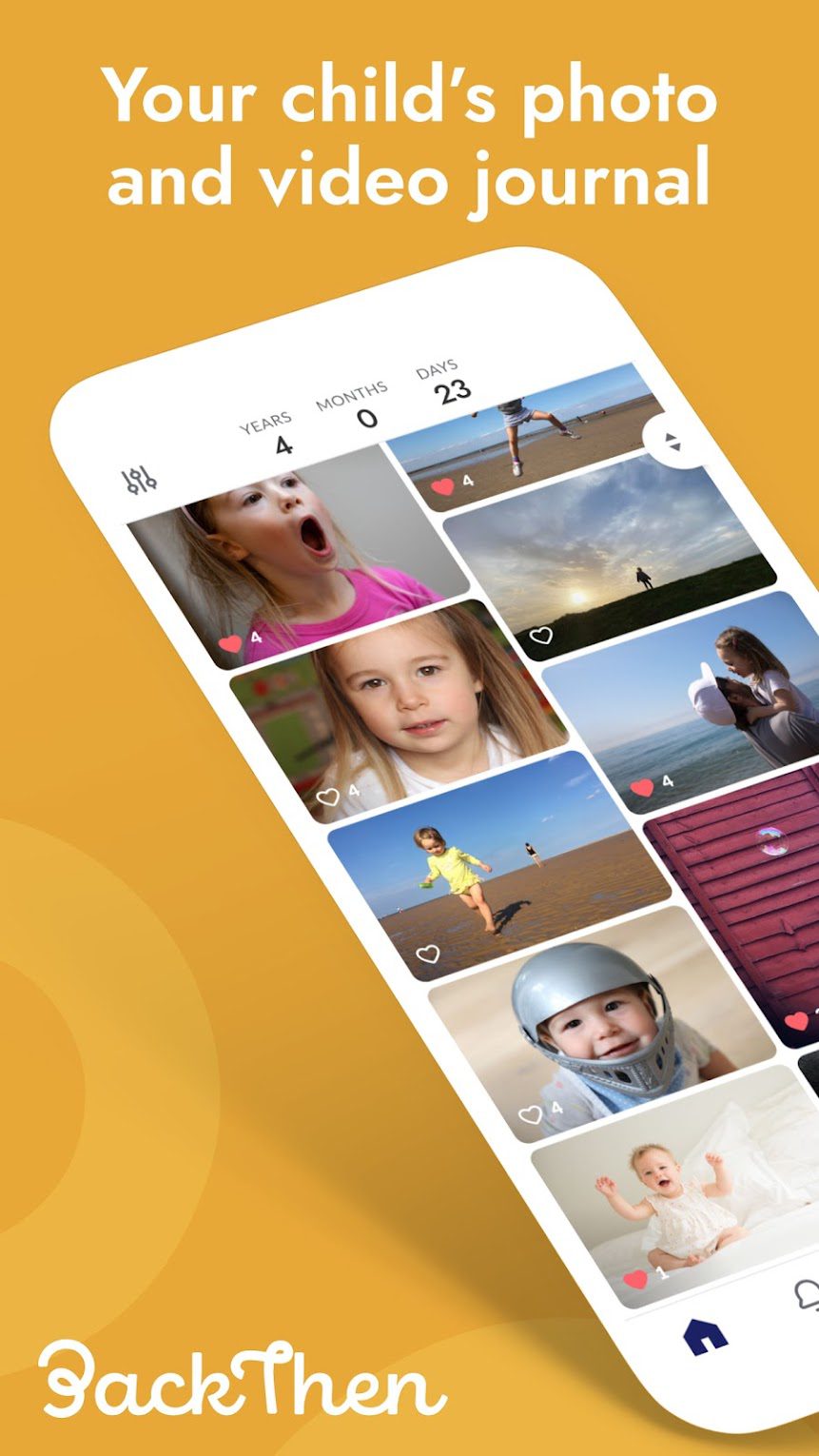 The chronology of the photos will be based on the age of the child. Albums of memories to be created with this service will also help bring the family together and lift everyone's spirits.


Baby +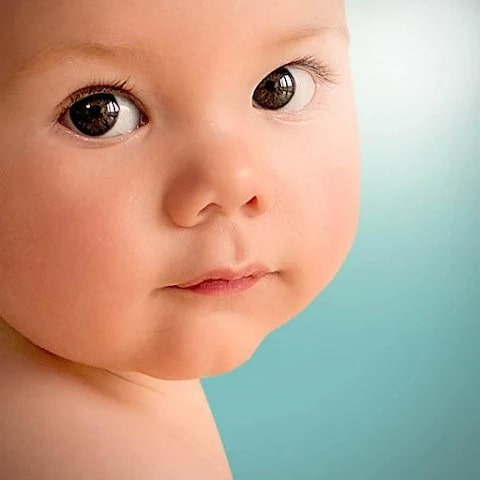 The Baby+ mobile app will be a pleasant find for young parents who are concerned about their baby's well-being.
Use it from birth to be able to compare vitals at any time. Note height, weight, head, and chest circumference.
Establish a comfortable daily routine, as well as feedings and daytime naps. Don't forget regular visits to your pediatrician to get your routine immunizations done on time.
You'll find plenty of up-to-date advice on any subject here. Watch videos from Breastfeeding School. Don't neglect your health to recover as quickly as possible after childbirth. Don't know what to occupy your baby? Get tips from the Baby+ app.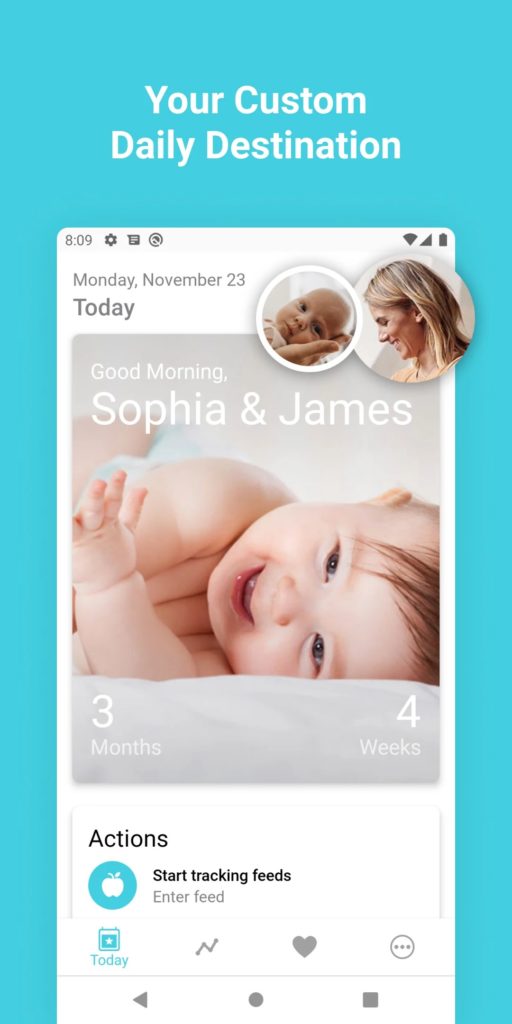 Write down important milestones for your new baby. Create interesting notes every day and share new photos with your friends and family.


You may also like: 7 Best Apps to Check Crime Rate in Area (Android & iOS)
The Short Years Baby Book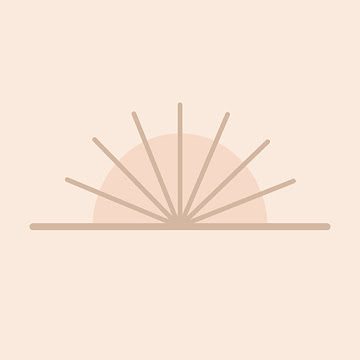 The Short Years Baby Book app has the same features as all the previous services we've described.
Here you add photos of your baby, and the app creates an album of memories on its own. You only need to spend a few minutes a day to add the necessary information.
But later you will get a unique album, which marks every important stage in your child's life. Each week you only need to answer a couple of questions to add information.
You don't even have to come up with anything new, the app already has ideas ready to go. Add photos that turn into beautifully designed photo album pages.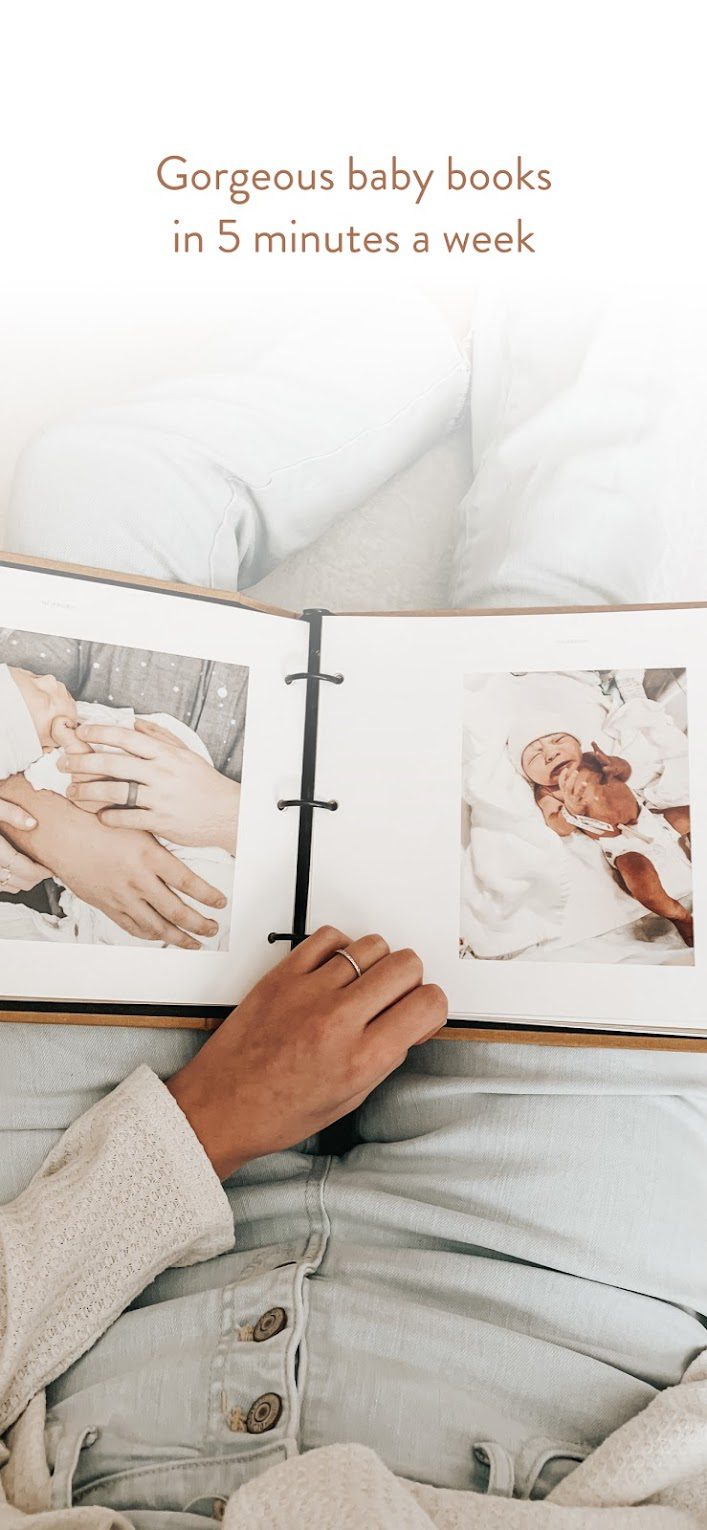 So that the album can accurately match all the parameters for you, specify your child's date of birth. That way, you'll end up with a beautiful collection of memories. Your child, when he or she grows up, will definitely be grateful to you for such a gift, which contains all his or her lived years.