The Klover app allows its users to get cash in advance. This is very convenient because you can avoid overdraft and other penalties, while not paying any fees or interest.
Yet, this service has analogs, which have features that greatly exceed the functionality of the original app.
Besides, you can use more than one app at a time to get more features. In this review, you will find the best apps like Klover for Android & iOS, which will also help you manage your budget.
We also recommend you these best receipt capture apps to take full control of your expenses.
FloatMe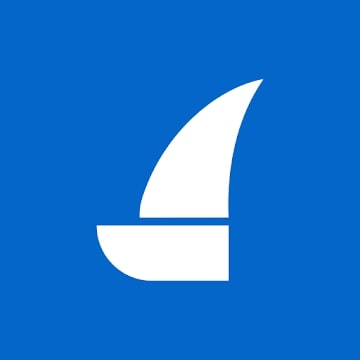 This app will let you get rid of overdrafts, get money when you need it, and thus pay all your bills on time. This service will not check your personal data and history.
There is the great ability to get your salary before the due date. This is not a loan for which you will have to pay interest. All you have to do is confirm your employer.
You will then be able to access the money you earn when you need it. If you don't want to spend more than a specified amount, you can specify a certain threshold.
When you approach it, this app will notify you that spending needs to be reduced. To manage your finances, there are special tools here. Thus, you can keep track of all related accounts. All of your expenses and income will be displayed here.
This app is also an educational app. There are various articles here on topics such as budgeting, taxes, credit, saving methods, and more. With all this in mind, you may have concerns about the security of your data.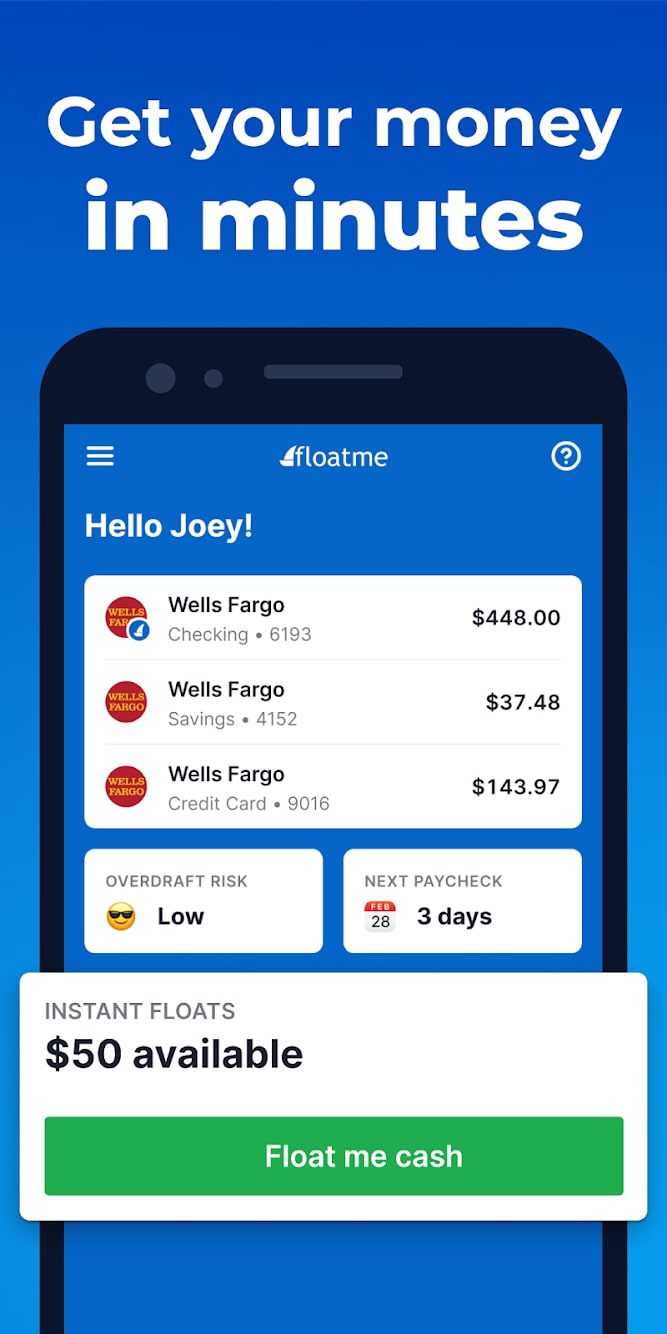 The developers assure that all data is protected by special encryption, which is usually used in large banks. No one will pass your personal data to third parties.


You may also like: 9 Best Apps like Possible Finance for Android & iOS
Empower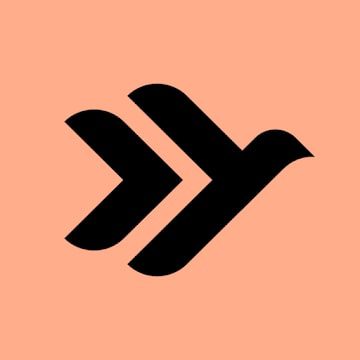 This app gives you control over your finances. It will help you make savings and allow you to check your progress each month.
Empower offers an interest-free security system that will hold you over until your next payday. All you have to do is pay them when you get your next paycheck.
Tell this app how much you want to set aside each week and this service will keep them.
The program tracks your spending and determines when to transfer small amounts of money to ensure you reach a weekly goal.
This app keeps track of your account and alerts you to growing bills, using credit, and new ways to save money.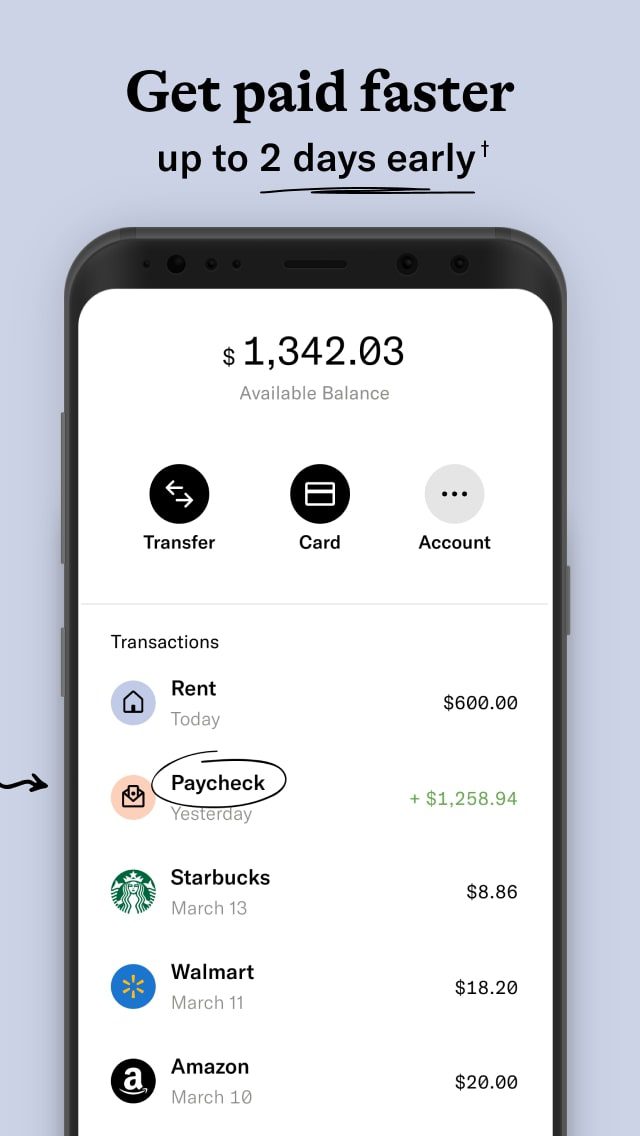 Empower makes it easy to budget for your unique lifestyle. You can easily set up your own plans. The app will let you know how you're tracking your limits so you never spend too much.


Possible Finance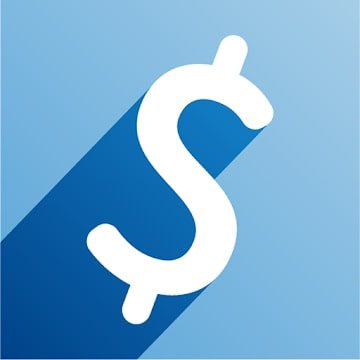 The Possible Finance app allows you to get money when you need it. Borrow up to $500 and it will take you no more than 5 minutes.
You will be able to repay your debt with this service in small installments over a certain period of time.
This will also help you to make your financial situation and credit score better. Many apps offer small amounts as a down payment.
Yet, this service will allow you to get up to $500, which will allow you to cover all your expenses.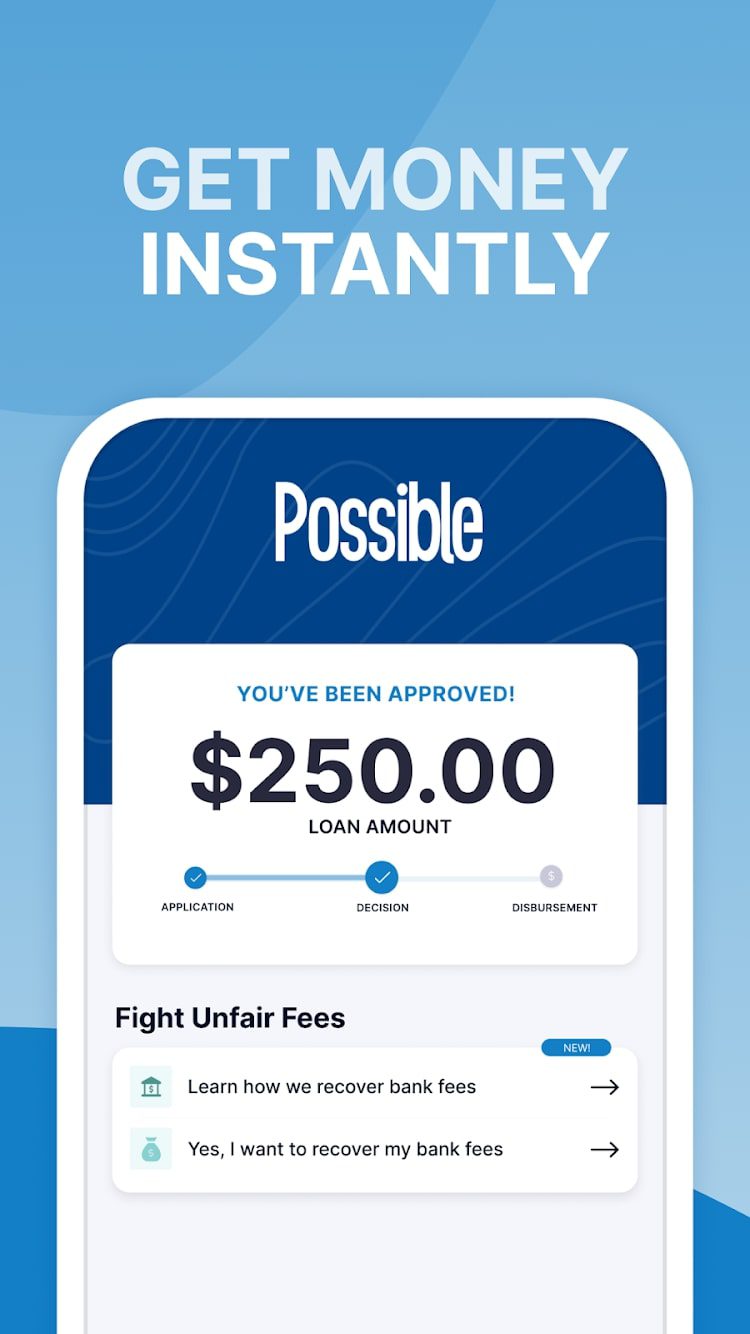 To do this, you need to submit a proposal directly to the program. Once approved, the money will be sent to your card.


Earnin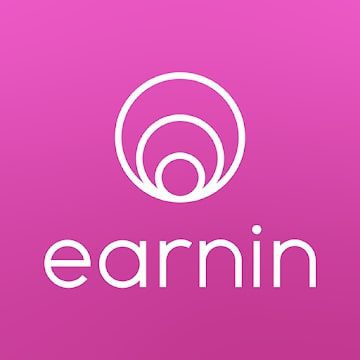 This app allows you to get part of your paycheck early. Thus, you can get a full-fledged advance. The startup cooperates with large companies, which often work on an hourly basis.
You need to confirm your employment with the partner company and attach your credit card. You can then choose any amount within $500.
A few minutes later, you'll get the money on your card. But remember, you'll get a little less on your payday because you took the online advance yourself.
Yet, this may not upset you, because you don't have to pay any fees or interest for the money you receive. There is also no need to prove your creditworthiness. To start using all the tools of this service, you need to fill in your payments instruments details.
It is important that these details match those to which you receive your salary. Then add your employer and confirm it.
The app also needs your email. If you don't have one, take advantage of this app's unique feature. This is to send money according to your GEO. Allow the app to access this data.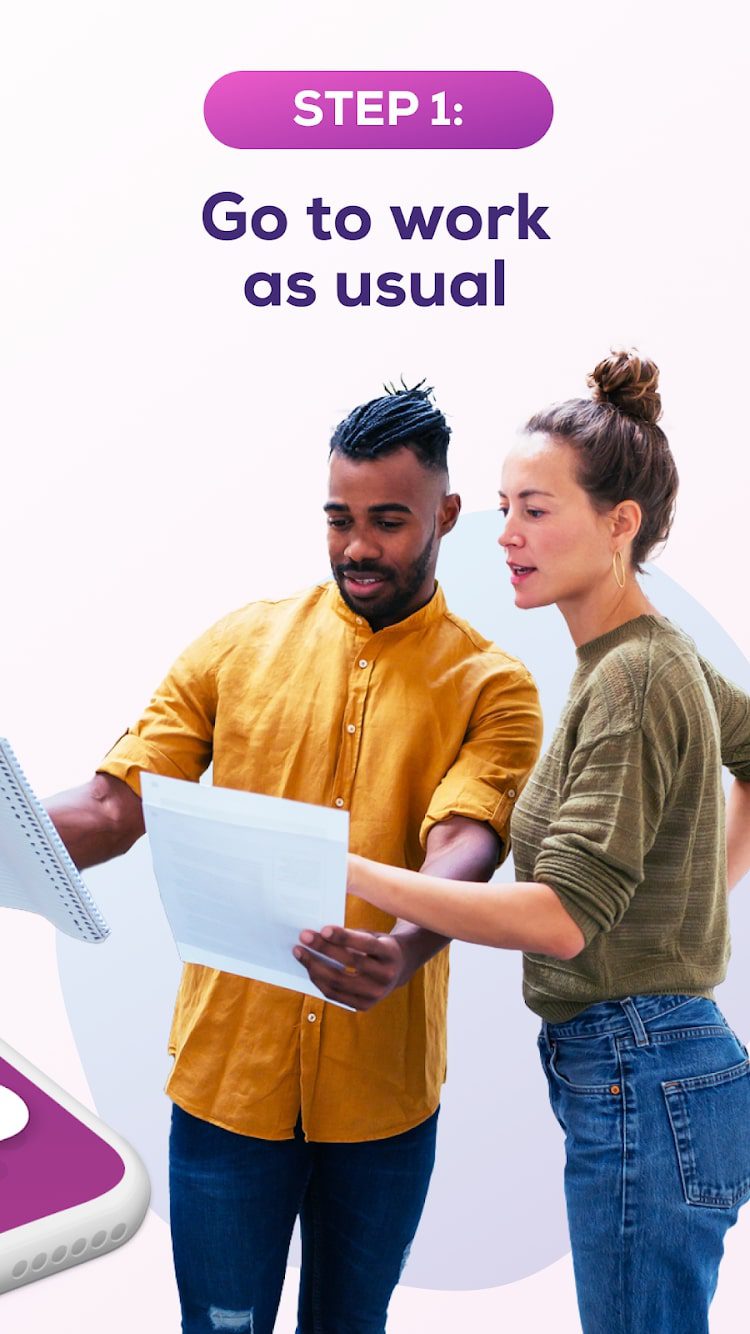 When you show up for work, this service will send your earnings to your card. You can also plan your budget for this service. If you show up with recurring payments, you can forecast them for future dates.


Brigit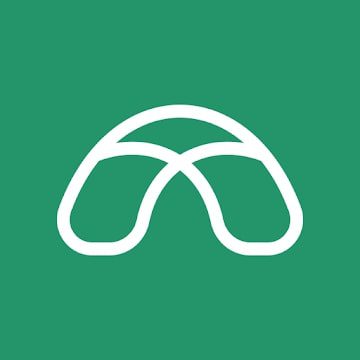 With the Brigit app, you can get up to $250 at any time. How and why is it available? You don't have to enter all your information. Fill in your bank account data and get your money.
Here you can use special tools, to which you will get permission after you buy a subscription. With this service, you can avoid overdrafts.
Set a limit on your account at which the app will credit you the needed amount. You can specify the smallest amount of funds on your account that is unfavorable. When this amount is reached, this program will tell you to reduce your spending.
It helps you plan your budget. You can repay the debt ahead of time if you have the ability to do so. Moreover, this service and using its tools will help you make your credit better.
It will allow you to get larger loans for various purposes in the future. You will also get access to credit and financial reports.
The developers assure that all your data is protected by special encryption, which means that no one can get access to it. You can also contact the support, which works around the clock.


Dave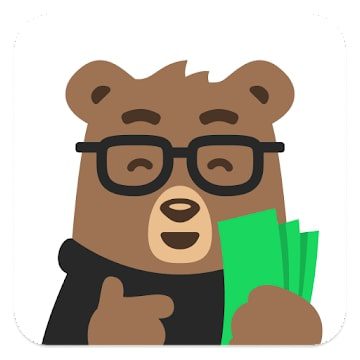 The Dave app will help everyone make their financial situation better with special tools. Signing up here is simple enough. You will then receive an advance of $100 for necessary expenses.
Overdraft penalties won't scare you now, as you can set up to receive money two days before your paycheck is due.
Users of this service will also have $200 available when needed. This is how you will be able to make your credit history better. You will also be able to plan your budget here.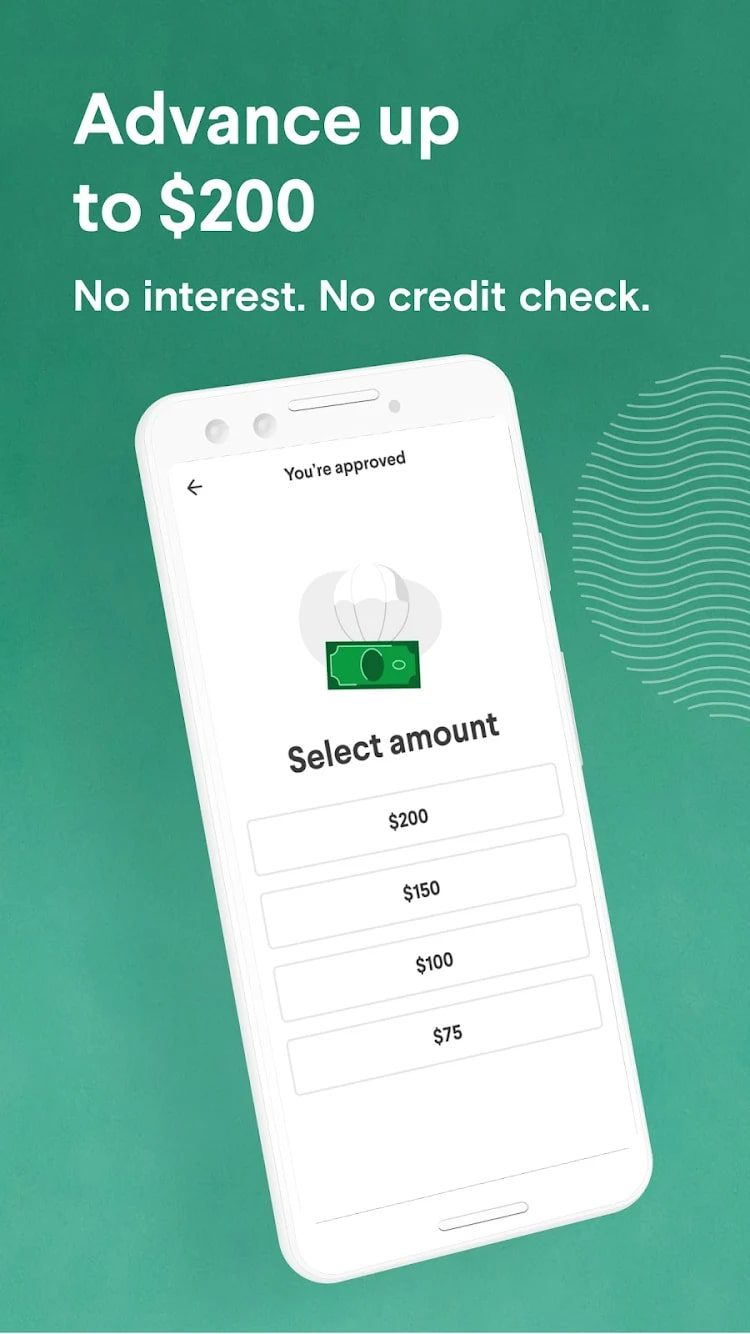 Upcoming and recurring expenses can be scheduled by entering information about them into the app. A unique feature of this app is the ability to find a part-time job. Right in the app, you can apply to various companies that offer extra savings.


You may also like: 9 Best Apps Like Klarna (Pay Later Apps)
Chime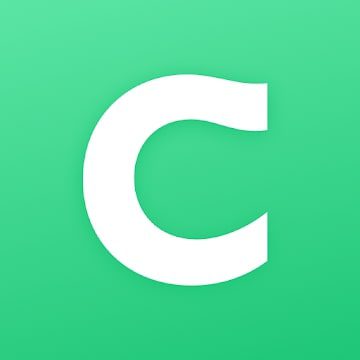 The Chime app can help you prevent running out of funds when you have some bills to pay. For this purpose, this service offers its users to get up to $200 without commission.
You will also be able to get your paycheck a couple of days before it is officially paid.
To keep your data safe, this app offers two-factor authentication tools, FaceID or TouchID. You can also enable instant notifications.
To get rid of overdrafts, set the smallest amount at which your spending should decrease. Also, when this amount is reached, this service will offer you $200.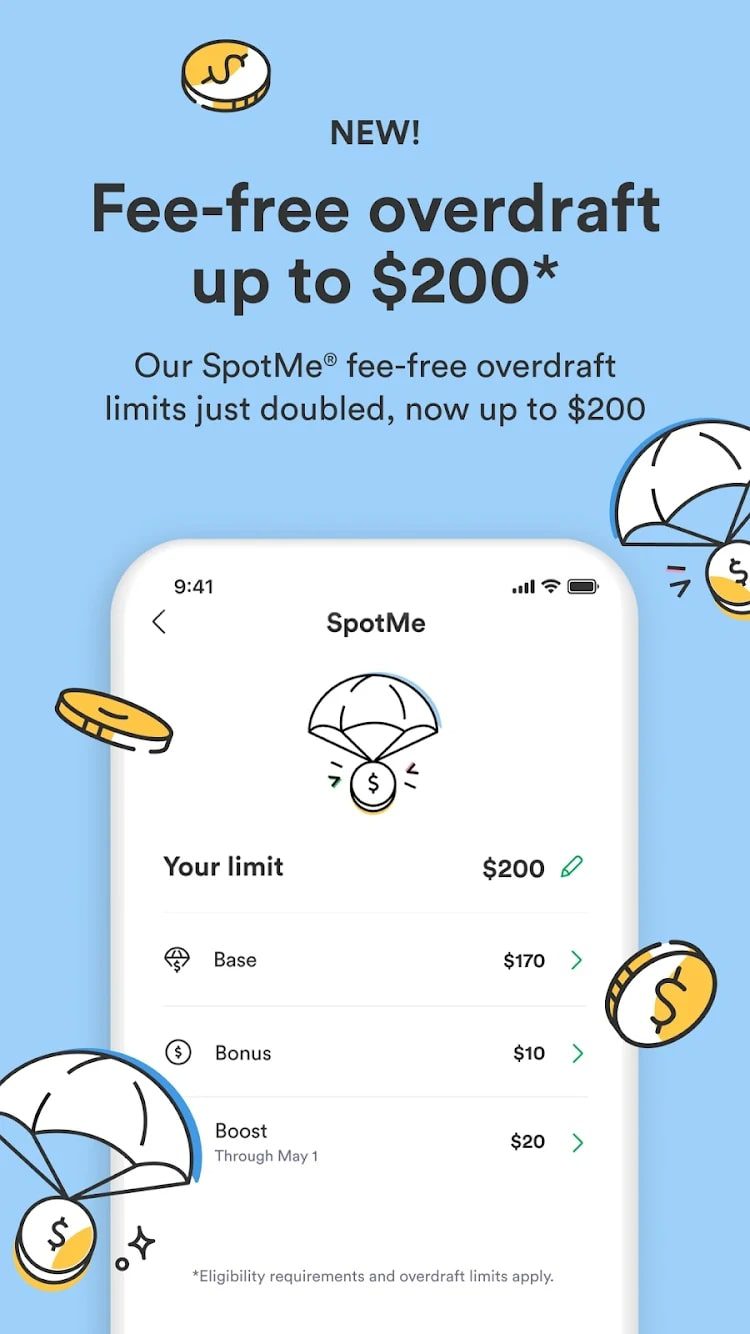 Use the automatic savings feature. When you spend money or get a paycheck, this program will automatically send the percentage you choose to save. Here you can send money to other banks and cards, without any transfer fees.


MoneyLion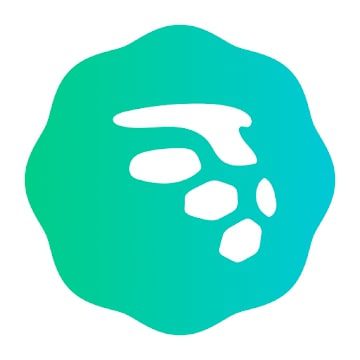 MoneyLion is a mobile bank in which you can open credit, deposit, and debit accounts.
It is an all-in-one platform. It allows you to connect all your bank accounts and organize your financial accounting.
Like other similar apps, here you can get paid two days earlier than the official due date. You can also get $250 in your bank account here. You won't be charged any interest or fees.
Also, you don't need any kind of subscription or going through the credit check process. This app offers a variety of investment products as well as ready-made portfolios. You don't have to pay any fees either.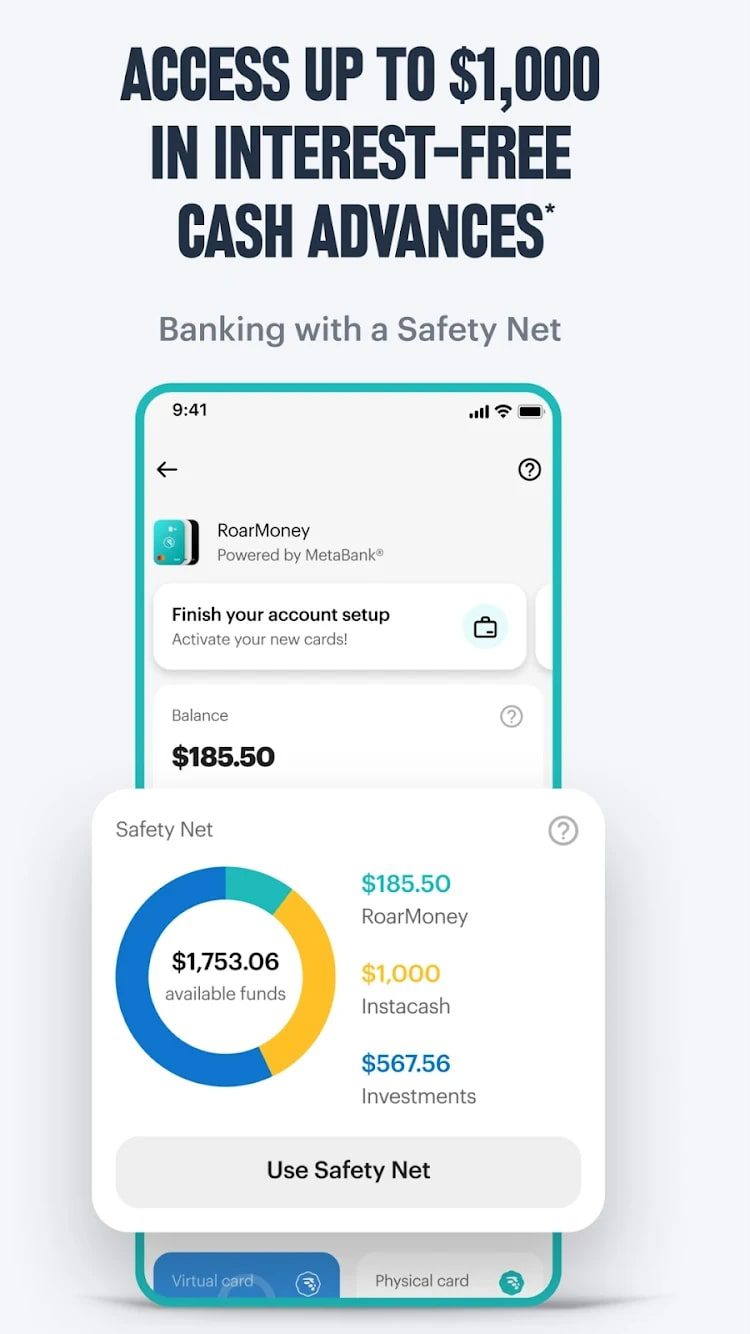 For automatic replenishment of your investment piggy bank, you can set up rounding for purchases. So, the remaining change will automatically be credited to your account.


Lenme
The Lenme app will allow you to get the money you need in just a few minutes. The borrower data can be found out directly in this service.
You will know the credit rating, banking information, and history of the selected payer. The funds you request will be sent to your bank account.
Also, this app will come in handy for investors. Here you can view risks, choose investments and withdraw earnings without commissions. You will have access to the necessary data.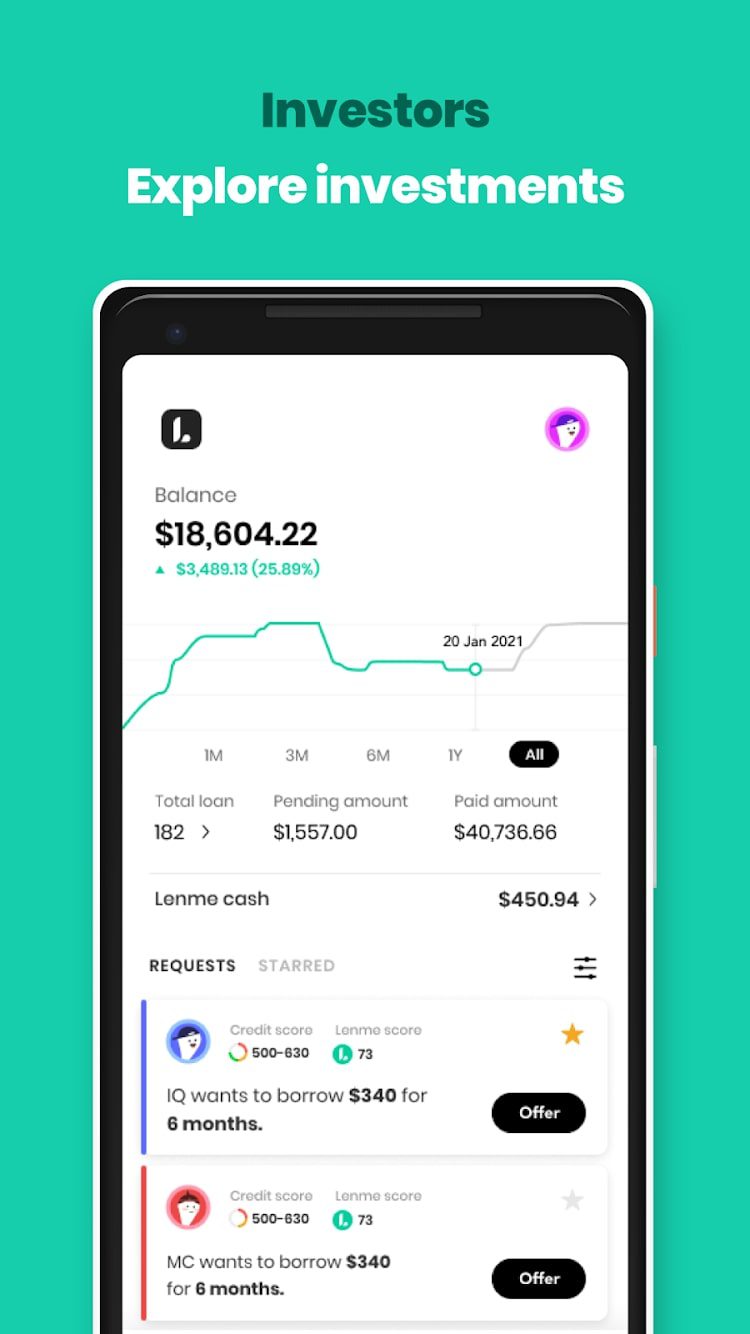 All actions in this app you can perform completely anonymously. The distinctive feature of this service is that in order to receive funds, it will check your creditworthiness.


Payactiv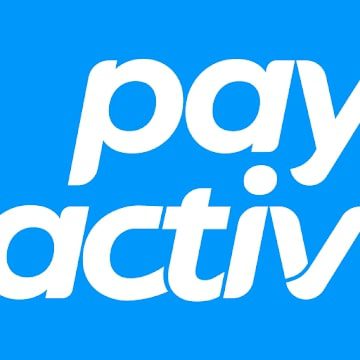 This service allows users to receive their paychecks before the official deadline. You can do this without commissions and interest. In this app, you can create your own account.
All card movements will be under your control if you start using this service.
You can also conveniently perform basic bank account transactions here. For example, transfer funds to other users by their card, account, or phone number.
You can set monetary goals that you want to achieve. It is also available to set the smallest threshold of remaining funds on your card. Reaching this level, you will get a notification.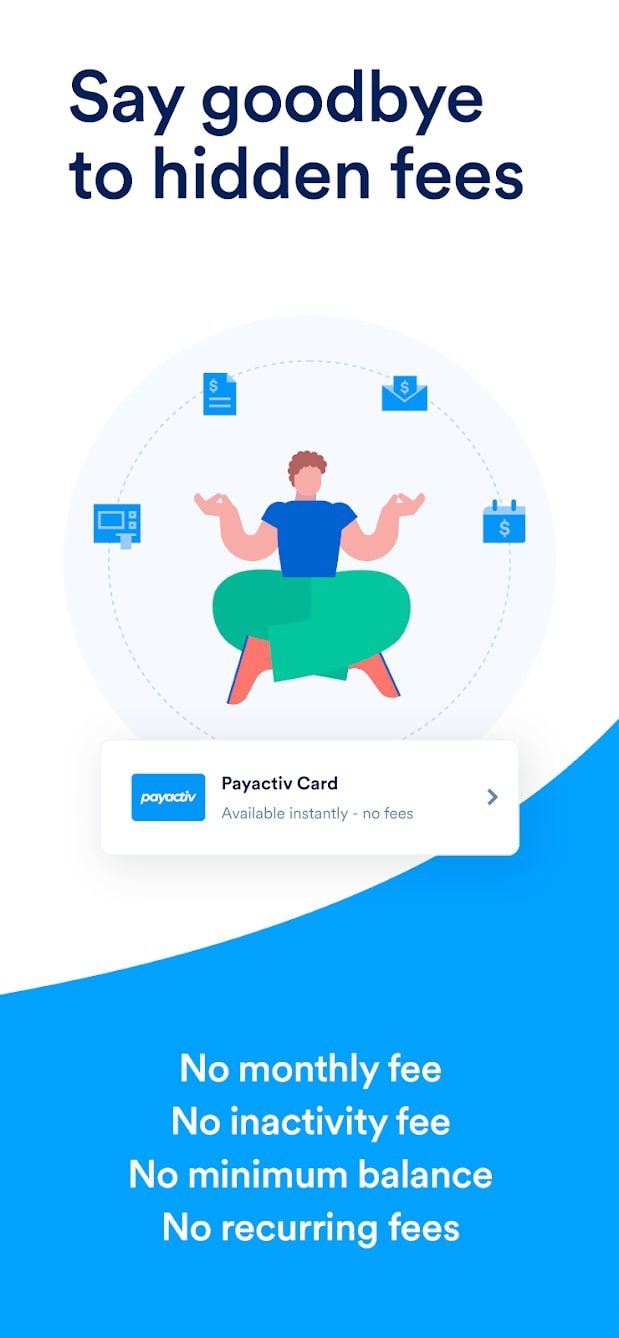 A unique feature of this app is the ability to get advice on financial matters from qualified professionals. In general, this service is a full-fledged bank card, to which you can get the necessary funds and use them for expenses.


You may also like: 9 Best Apps Like Cleo for Android & iOS
Even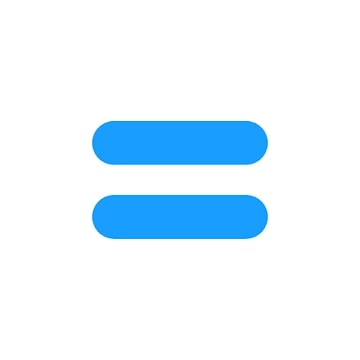 The Even app will help you control your money more efficiently. If you add your employer, you can easily access your paycheck before the official deadline.
You can request up to 50% of your total receipt. You do not have to pay any commissions. This service offers you the possibility to create savings.
You can deduct a percentage of all expenses and income that you set. This app will direct funds to your account and will not allow you to spend them until a set period expires.
Also, all transactions in your bank account will be added to your final report for a certain period. This app is able to forecast your transactions, which allows you to flexibly plan your budget.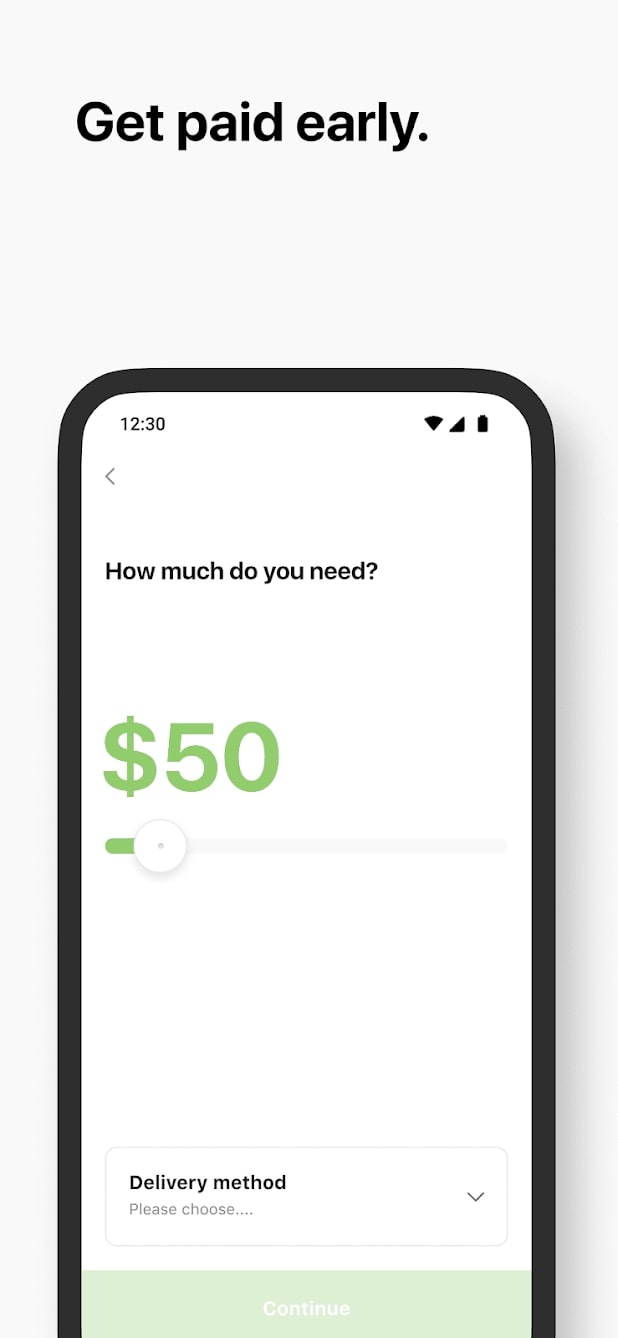 In conclusion, it is worth noting that this app, like the others in our review, is similar to the Klover app and even ahead of it in some features.