Good news for all gamers! If you want to feel yourself a boxer, we have found an excellent solution for you – FISTS FOR FIGHTING. This game is very involving, so let's have a deeper look at it. The app is developed by Flynet studios and it is quite popular in the market.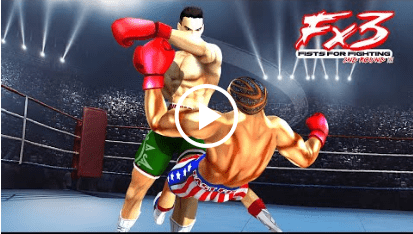 Plus, it supports English and Spanish languages. When you open the app, it will ask you whether you want to create an account or not. But if you pass the registration process, there will be more available options.
Check also the best boxing streaming apps and watch boxing live.
After that, you will have to choose a preferred fighter from the list. All the characters have personal life story which you canal so check. If you want, you can quit the game when the round is finished. By the way, while playing, you will also receive points that will help you to boost your boxer's skills.
We have to admit that we were pleasantly surprised by the app's design. All the fight stake place in new locations that are thoughtfully developed. So, colorful graphics, pleasant back ground music, and amazing special effects are waiting for you in this game!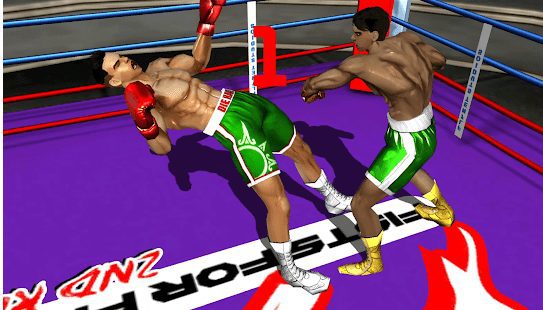 The next option that many users will find very useful – the game supports joystick. Therefore, you can easily use Xbox, Playstation, or Bluetooth controller. This is certainly a great bonus! Moving on, the game features a user-friendly interface, so it is very simple to navigate.
And if you like this game you will probably like gym simulator game apps – create your own gym!
We can surely say that you will not face any difficulties while using this app. However, some users complain that sometimes the app hangs. Another disadvantage there – it contains ads. Summarizing all the points mentioned above, FISTS FOR FIGHTING is truly worth downloading. We have played it for days and still can't stop!