The birth of a child is an important and responsible period in the life of every family. Any help is important here, both from loved ones and in the form of various technologies.
There are a huge variety of apps that can relieve a new mother or help pregnant women to make this part of life easier. However, only some of them are really useful.
Thus, we have reviewed for you these best new mom apps for Android & iOS. They are useful for different purposes. Track the pregnancy, put the baby to bed, read useful information about treatments or communicate with moms.
We also recommend you these best Android apps for couples, that will help to keep your relationships strong.
Pregnancy Tracker Week by Week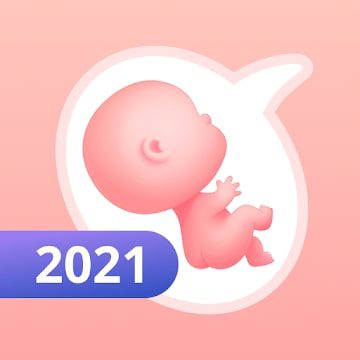 The Pregnancy Tracker Week by Week app allows every new mom to stay calm throughout the nine months.
It will always keep you informed about what's going on with your body, how your baby is developing, and what's most important to you right now.
Whenever you can't figure out how to act in a new situation, this app will give you all the answers you need. It will tell you what you need to pay attention to this week.
There's a calendar diary with 42 weeks to go. You will get up-to-date information about what is happening now. Also, this app will tell you what you can and cannot eat at the moment, as well as what medications you can take.
There is a special section with tips, tricks, and best practices for each week of your pregnancy. Track your pregnancy from conception to delivery. Use checklists for each trimester, what needs to be done in 3 months.
You can also add your own items. Create a to-do list just before the birth and a list of things to take to the birth center. The smart labor calculator will tell you when to go to the hospital.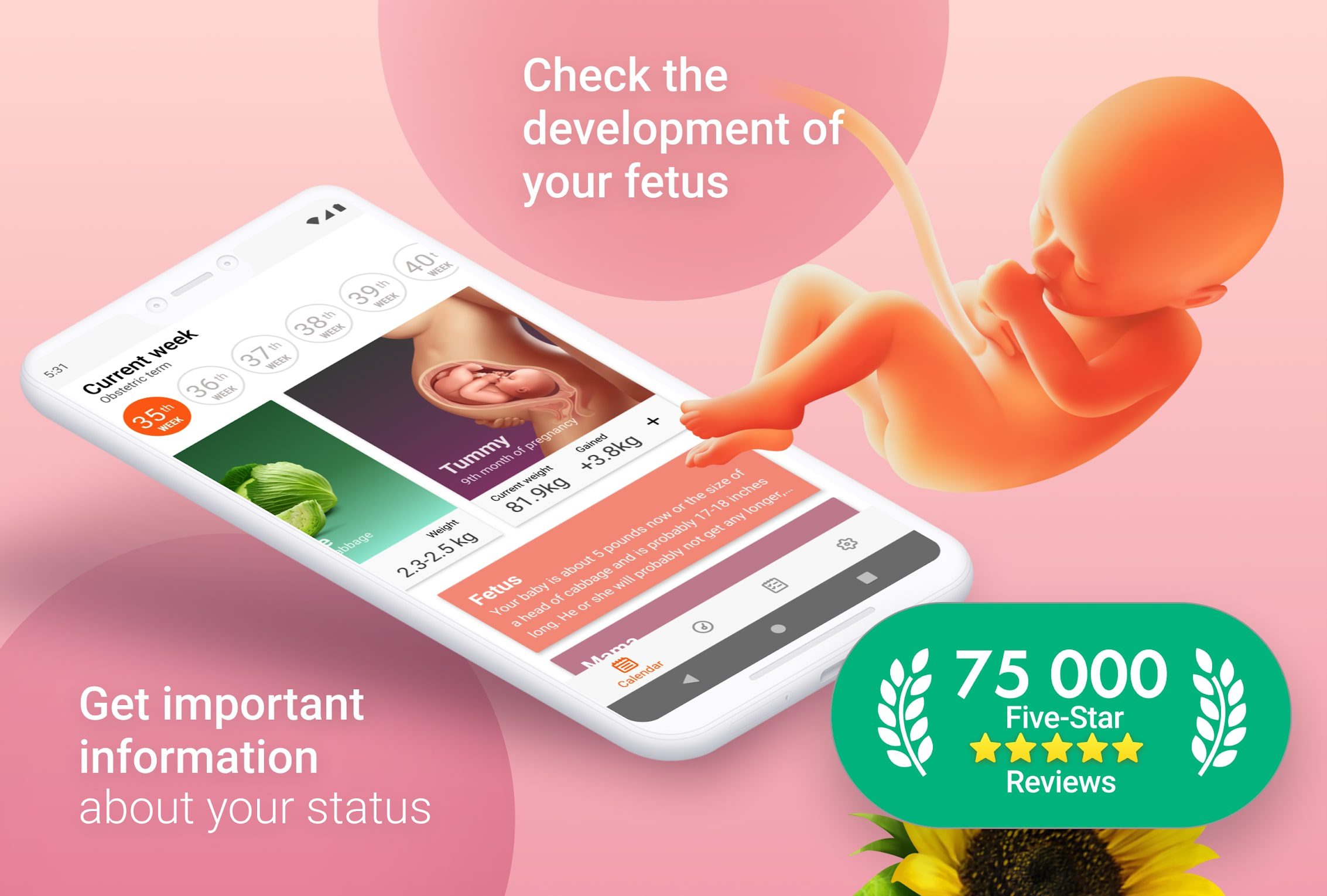 This app is suitable for those who are going to become a mother. With it, your pregnancy will run without any problems or worries.


You may also like: 11 Best Android Apps for Couples
Breastfeeding Newborn tracker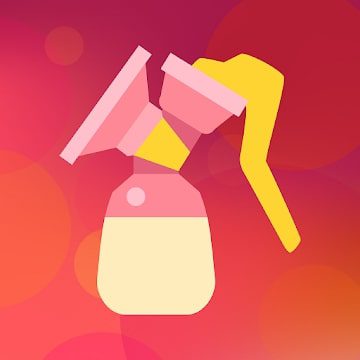 The Breastfeeding Newborn tracker app will help breastfeeding moms. The birth of a baby completely changes the lives of young parents, forcing them to devote all of their attention to their baby.
If a mother chooses to breastfeed, she has to keep track of many things.
Which breast to attach the baby, how long he eats, how often he soils his diaper, how long he sleeps, and how quickly he gains in height and weight.
All of this information is important for assessing breastfeeding and child development. This is information that a lactation consultant or pediatrician will definitely ask you about.
Don't rely solely on your own memory-sometimes one missed detail makes a huge difference. Record the data. Select the item you want to complete. Then click on the plus sign in the upper right corner or on the action icon itself. This will open up a menu for you to fill out.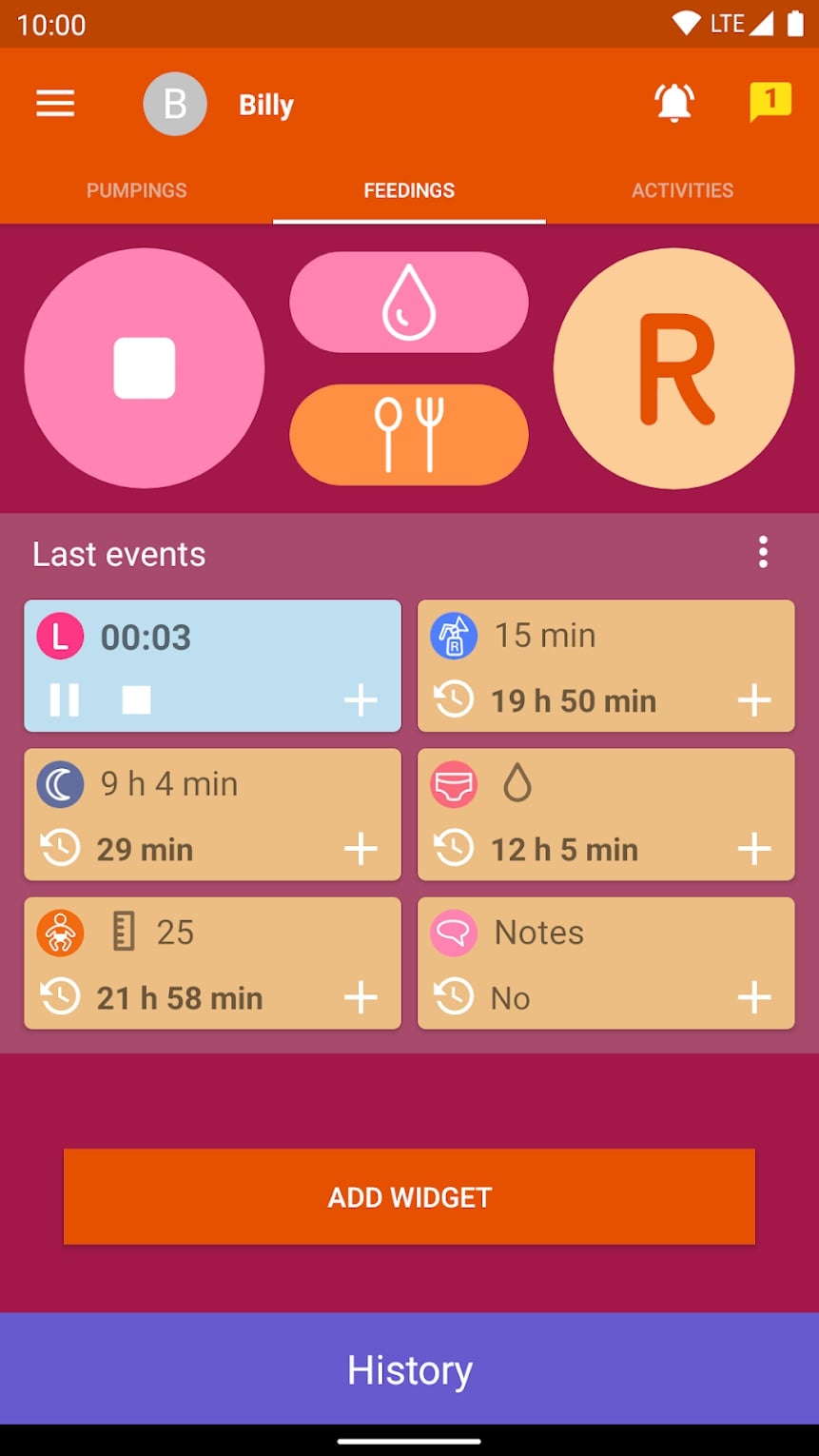 This app is easy to use, and you get access to all the features for free.


Sprout Pregnancy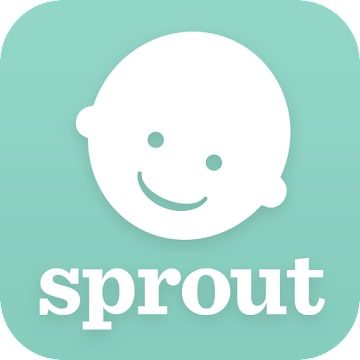 The Sprout app shows in a colorful way (through 3D images) how the fetus develops inside the mother.
Realistic images are accompanied by curious facts. For example, the mother learns that the baby in her belly has learned to hiccup. There is an excellent detailed 3D model of the baby.
You can twist it with your fingers and examine it from different sides, and there is the sound of the heartbeat.
The picture changes weekly and by clicking on the circles you can read the facts about development that week and see the baby's approximate size.
Besides, this app warns the future mother about possible changes in her well-being and teaches her to watch her own weight.
The program allows you to keep records of visits to the doctor and record his recommendations. Sprout will tell you what things you should buy for your newborn in advance, which will also help new dads.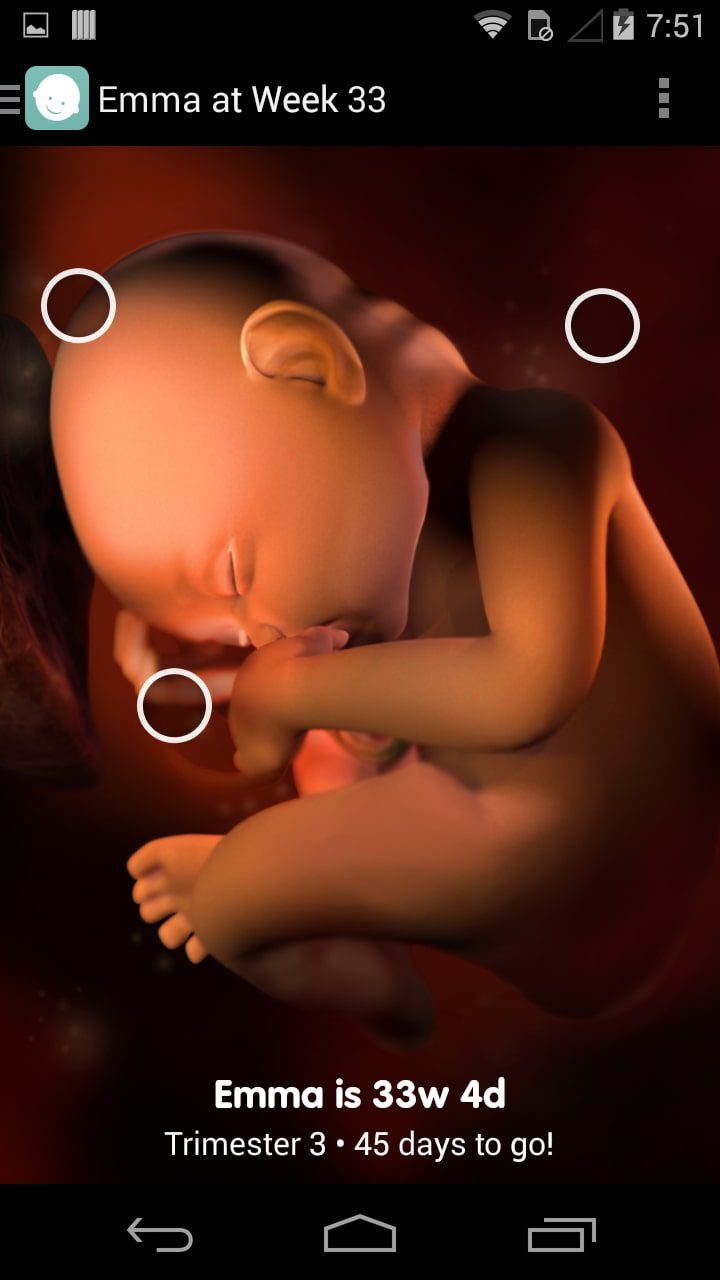 The Sprout maternity app is written by doctors in collaboration with expectant mothers. It has the highest rating among pregnancy apps.


Pregnancy Week By Week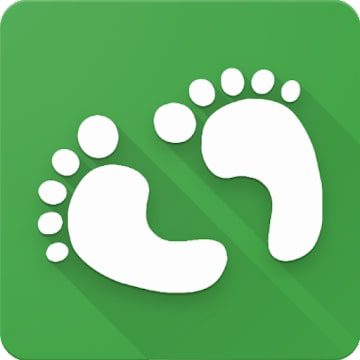 Pregnancy Week By Week is an encyclopedia application for pregnant women with a pleasant and simple interface.
The program allows you to get the most necessary information about the development of the baby and the health of the future mother.
The interface is divided into several sections for your convenience: the main page, the mother, and the baby.
The side menu has another important section – "Tools". Here you can enter weight data and check its changes, which is important during pregnancy. You can also track your baby's activity with the move counter and work out to make labor easier.
A built-in diary is a handy tool for taking important notes. Here you can enter the dates of doctor visits, recommendations, and useful information.
The app has an "Accessories" section, from which you can learn about things that make it easier for expectant mothers. A unique feature of this app is the ability to compare a baby's weight and height to fruits and vegetables.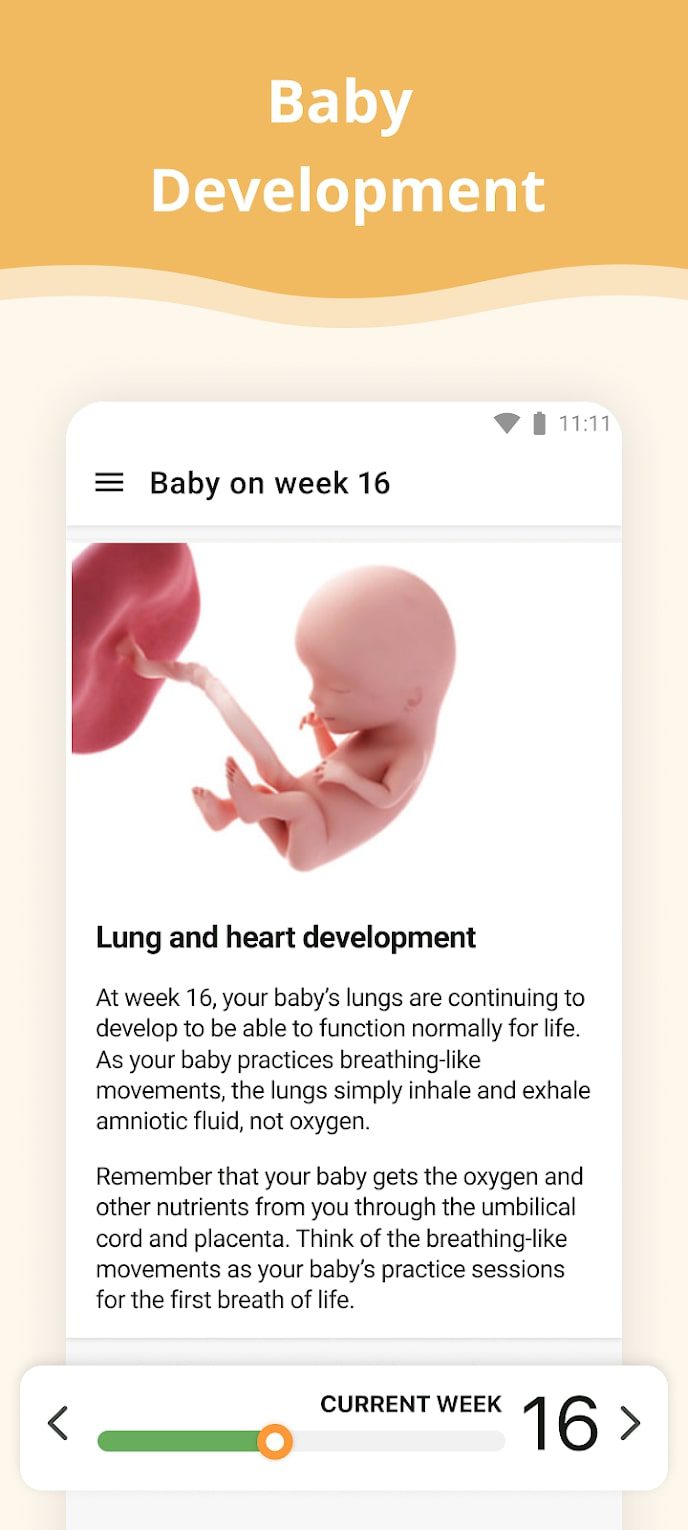 This is a handy app with lots of useful info for pregnant women, which is nicely presented and has bright illustrations.


Pregnancy+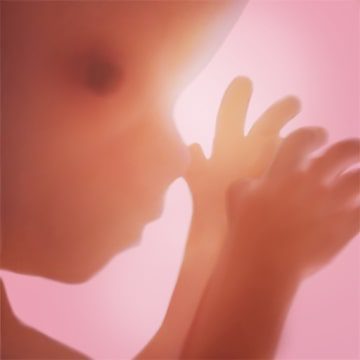 Pregnancy+ is one of the most popular apps for pregnant women and mothers with a user-friendly interface, tips, and advice from experts.
It also features three-dimensional models that allow you to visually track your baby's development.
The app interface contains four main tabs. The main screen with important info for the current day, a section about the baby, your profile, and a section with extra features.
The program has a blog with useful in-depth articles about pregnancy by weeks. They will help mom-to-be learn what's going on with her body at each stage of pregnancy. A to-do calendar will help you spend your day productively and not forget about important dates.
For example, about visits to the doctor, making notes in the diary, doing planned things. With the help of the program, a mother-to-be can pack her, her partner's, and the baby's maternity bags in advance. You can choose everything you need from the suggested options or add your own things.
One of the interesting features of the app is the ability to track the development of the baby during pregnancy by close people.
By downloading the program, a partner, parents, or best friends of an expectant mother will be able to check how the pregnancy is going. This is convenient if your relatives are in another city or live in different countries.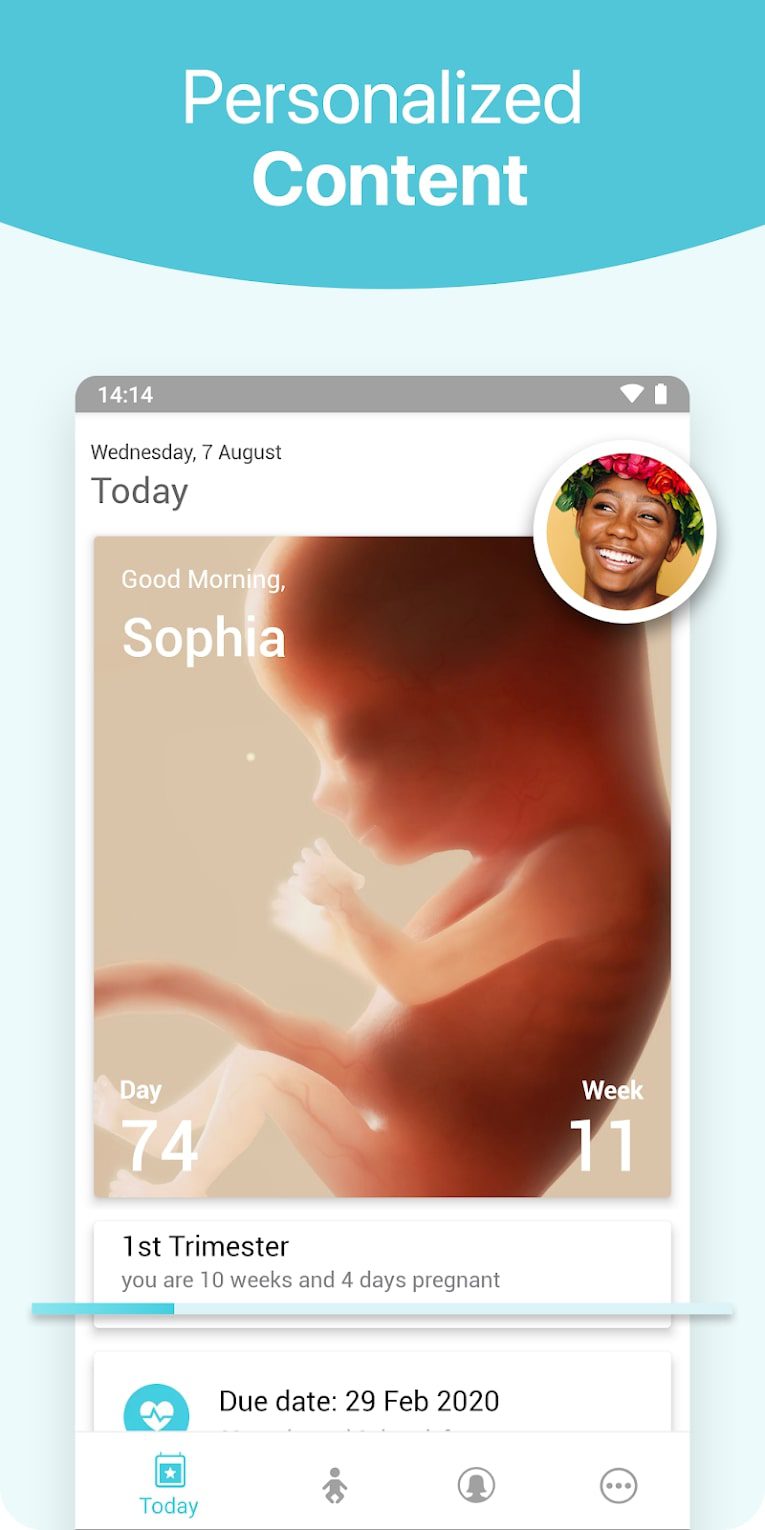 The app was created with global companies specializing in products for pregnant women and babies.


Social Mom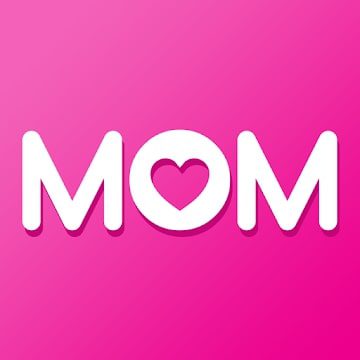 The Social Mom app's audience of millions is divided into three categories. New moms, pregnant moms, and those who are planning to become pregnant.
In the app settings, you can specify which of them you want to see updates from in your news feed. You can also customize the location, age of the babies, or gestational age.
There's a separate feed for posts from users you're subscribed to. Some moms use Social Mom as a blogging platform and gather a very large audience. There are separate groups devoted to breastfeeding, selling baby items, and many other topics.
Besides, Social Mom has some pretty useful services. One of them tells you every week how your baby is growing and developing during pregnancy and the first year of life.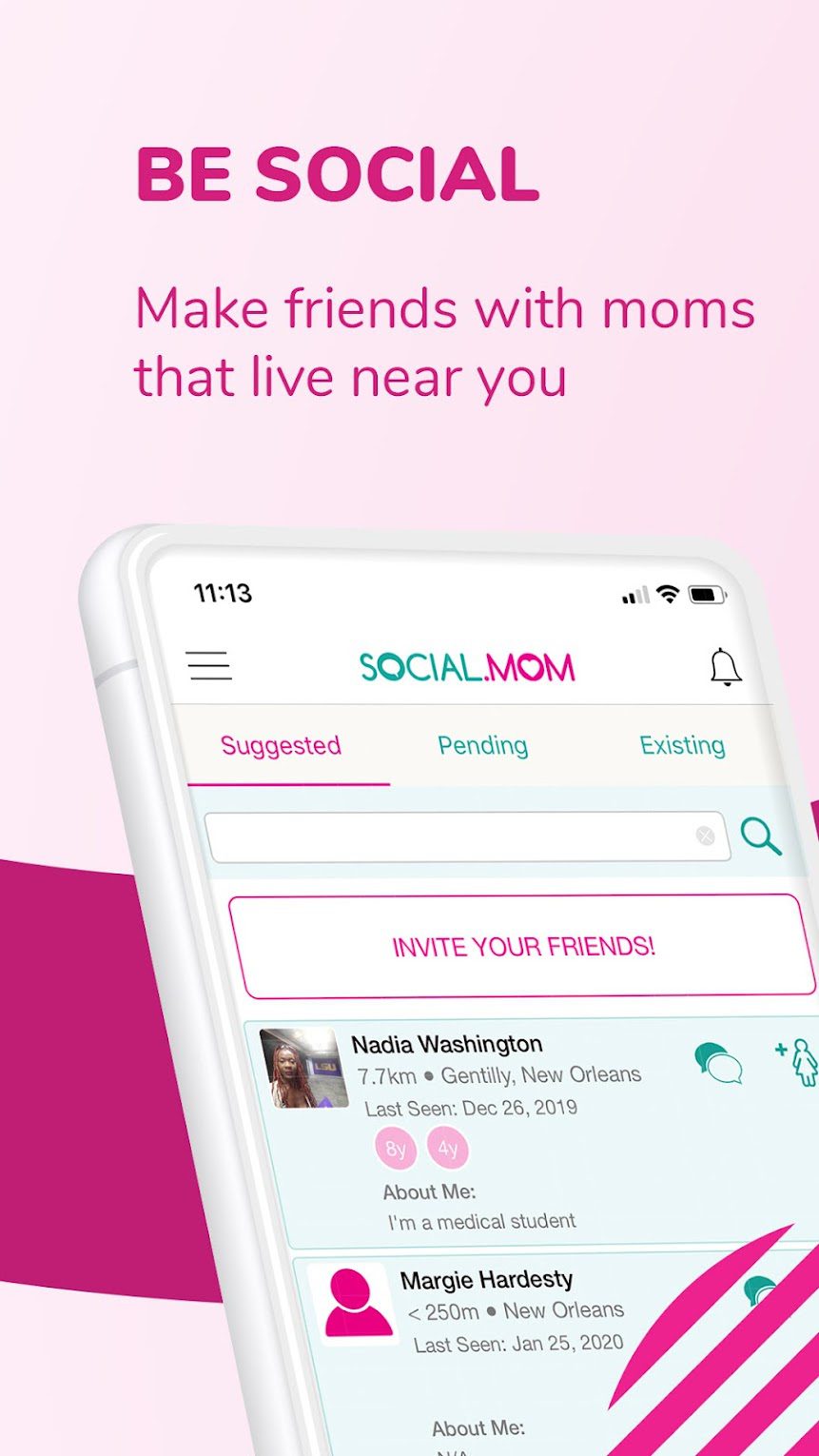 You can also keep a calendar of your baby's development here. With such a wealth of functionality, the app doesn't look overwhelming. If you want, it can be used for most parenting tasks.


You may also like: 11 Best Group Messaging Apps for Android & iOS
amma Pregnancy & Baby Tracker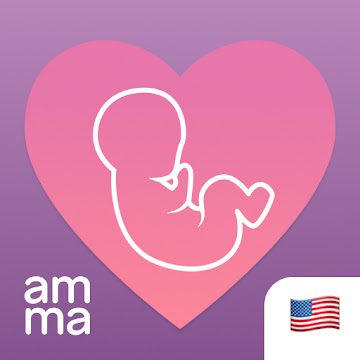 The Amma Pregnancy & Baby Tracker is a kind of diary to help you keep track of your pregnancy.
Here you will find out what changes occur in your body each week, get useful information and tips, and you will be able to check your weight gain.
Once you set up the tracker, the home screen will show you your current pregnancy term and how much time is left before the birth. You will have access to tips and helpful articles.
Watch your baby's development, how his or her organs are forming week by week and what skills are developing. Learn what happens to a woman's body at each stage of pregnancy. Chart your weight gain and keep track of its changes. Keep records of doctor's appointments.
This app also has a baby movement counter and contraction counter with the ability to send data to your doctor.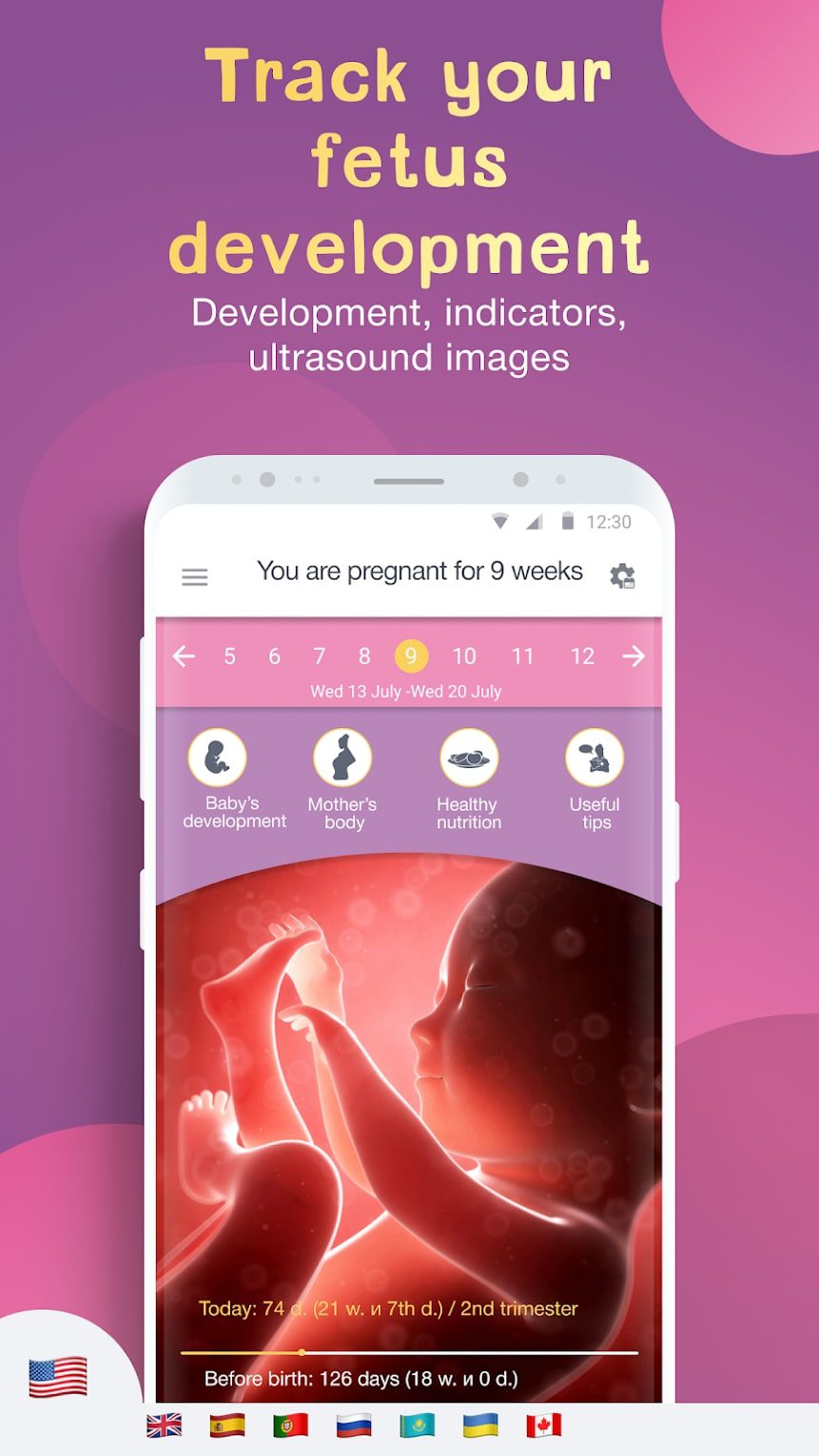 The amma Pregnancy & Baby Tracker app will help moms-to-be better prepare for childbirth. You will understand if your pregnancy is going well and be able to accept the changes that are happening to your body.


Baby Connect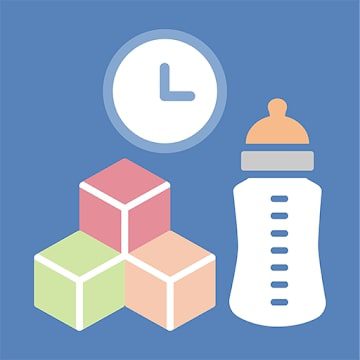 With the Baby Connect app, you can keep track of your baby's development. Store info about his or her height, weight, illnesses, and other information.
This service allows you to graph changes and creates reports. You can include a variety of information in the database.
For example, about feeding, sleeping time of the child, his mood, favorite games, and much more. It comes in handy for parents with toddlers and elementary school-aged children.
This app is available for different devices and allows you to connect many users at the same time. It also has a reminder function for medication, food, or diaper changes. The storage capacity here is unlimited. You can also use this service on your computer.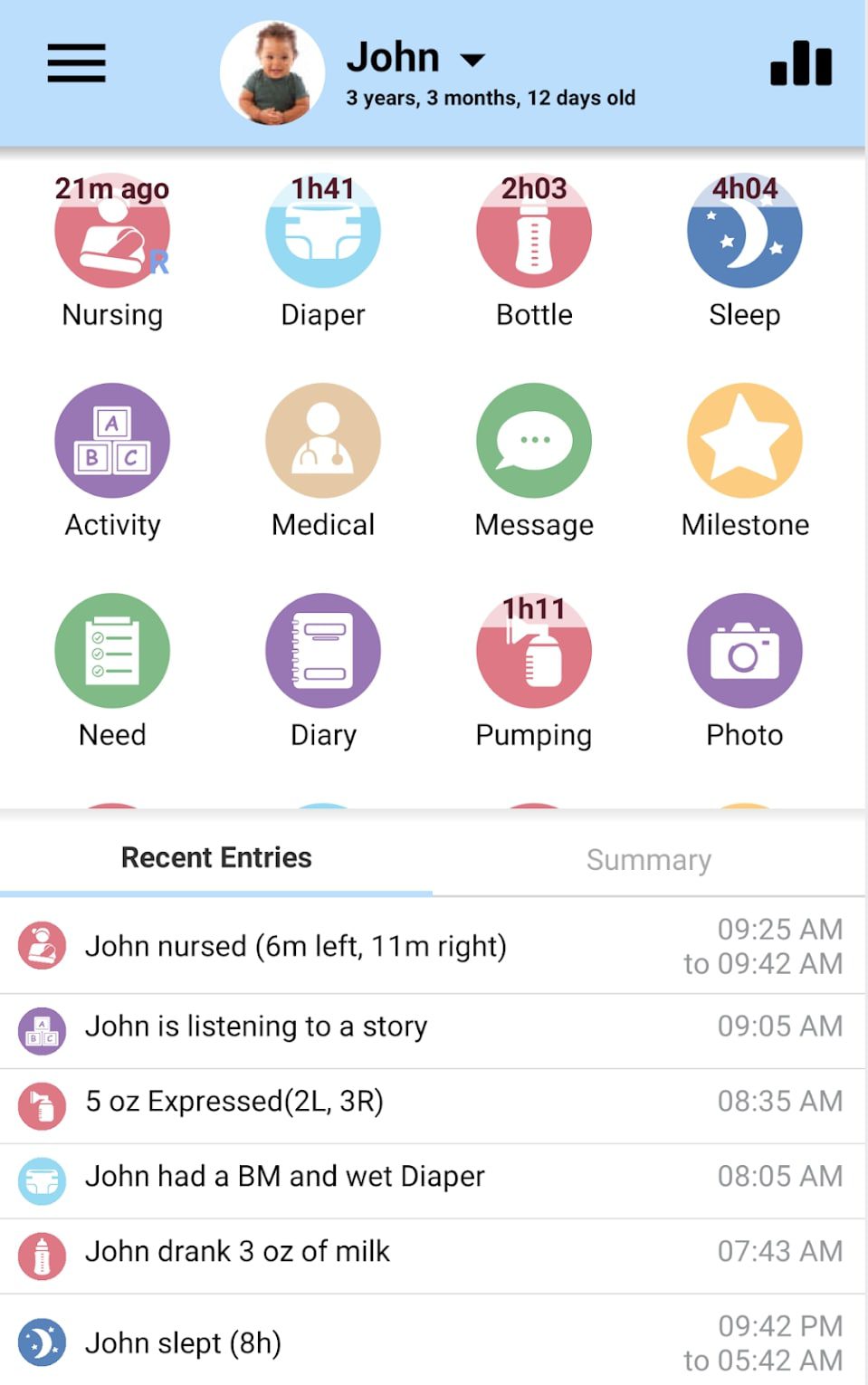 In terms of its usefulness and breadth of functions, Baby Connect compares favorably to other apps for new moms.


GLOW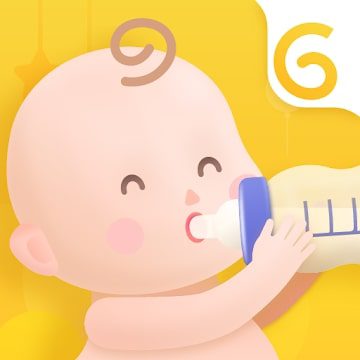 The Glow app collects and stores various info about the course of pregnancy. Different information can be stored here.
For example, rectal temperature readings, a schedule of physical activity, and vitamin intake. The total number of items reaches several dozen.
Part of them a woman fills in at the start of pregnancy, and the rest are entered as the application fills in. The process of collecting and analyzing information is automated.
This app is designed primarily to collect all sorts of information about a woman's health and the state of her reproductive system.
The list of parameters to be analyzed includes several dozen items, 10-15 of which require daily updates. Specific and individual characteristics of the female body are taken into account.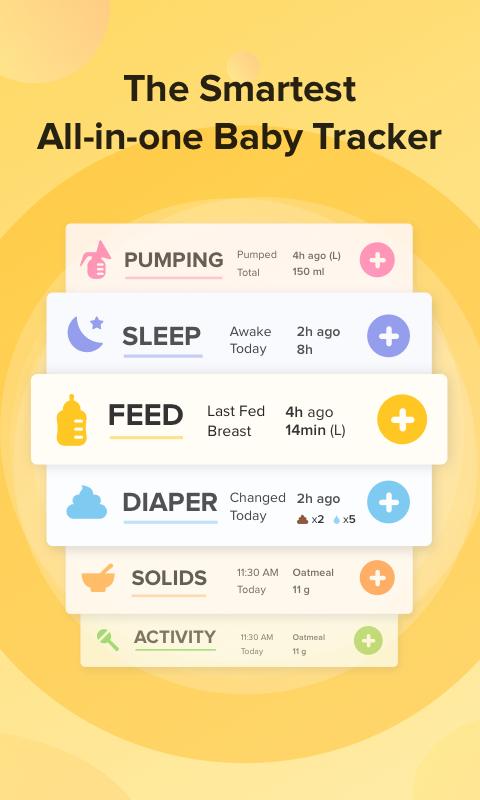 This app for pregnant women is regularly updated and gives useful advice that will be especially useful for new moms. It teaches the basics of motherhood, from proper newborn bathing to diaper changes. It also has a live chat room for chatting with other parents.


Sound Sleeper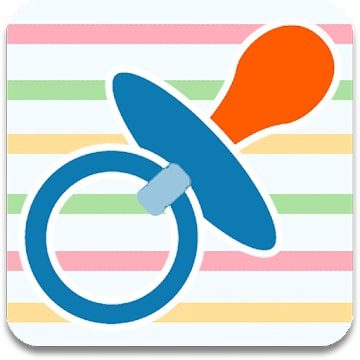 The Sound Sleeper app can be used by mothers of newborn babies. Easily soothe and put your baby to sleep with soothing nature sounds and white noise.
Turn this app on next to your baby's crib to disguise unnecessary noise. Most importantly, don't forget to learn the rules of safe infant sleep right in Sound Sleeper.
This app has a huge number of useful features. Use the sounds of nature and harmonious background. There is the measured tapping of rain, the hum of the ocean surf, the noise of a mother's womb, the hum of a vacuum cleaner, and the market commotion.
You will be given the option of recording your own soothing sounds. Turn on night mode, where this app listens to your baby and starts playing sounds automatically if he wakes up and starts crying.
There are wake and sleep phase tracking modes where this tool automatically keeps track of how many hours your baby has slept. You'll know how long it took him to fall asleep and how many times he woke up during the night. The tracking results are displayed in different colors.


You may also like: 11 Best Sleep Talk Analysis Software for PC, Android, iOS
Peanut App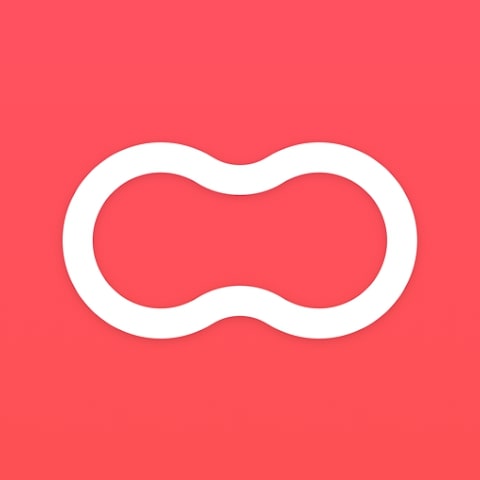 Feel like a team member with the Peanut App. It doesn't matter how old you are or what you look like.
Whether you're a mom, in a relationship, or pregnant. You're always welcome here. Chat for fun, get tips from other women, and share your opinions on many topics.
You're sure to find friends with a similar outlook on the world. Get support when you need it. Peanut is free to install, but you need a subscription to access special options.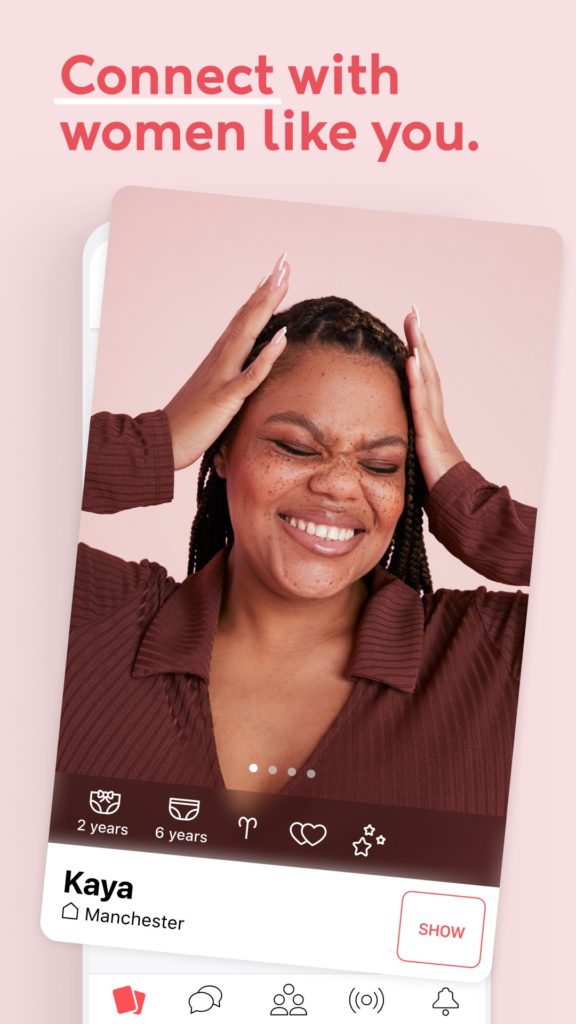 Ask questions about health, fertility, and family relationships. Get advice from practicing doctors and psychologists. Chat or make video calls with new friends. Here you'll find a healthy and close-knit community of women. Join 2.5 million members today.