If you are going to get rid of smartphone addiction, we have found an excellent solution for you – YourHour. Let's find out why this app is so special!
The major task of this tool is to enable users to keep track of the spent hours on the mobile phone. Plus, the installation process is pretty fast.
And in order to also improve your sleep quality you can record your sleep and analyzer your sleep and analyze it later – just use these apps!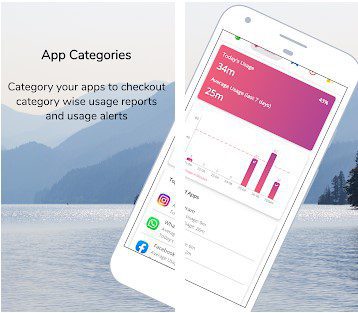 When you firstly open the app, it asks you to choose a language, give some permissions, and choose apps you want to keep track of.
After that, you will get to the home page where you can choose any from five sections: Challenges, Stories, Dashboard, Reports, and Profile.
For example, the Dashboard contains such points as usage time, unlock time, the week's and month's average usage, frequently used apps, and so many other features.
What is more, YourHour offers six levels of smartphone addiction and defines your own one. There are the following categories: Addicted, Obsessed, Dependent, Habitual, Achiever, and Champion.
Due to this tool, you can check thoroughly developed daily, weekly, and even monthly reports. Plus, the app supports export to PDF format, export data to Excel, and backup on Google Drive.
After opening the Reports section, click on the desired date. Then, you will find total screen time or you can even check the usage timeline.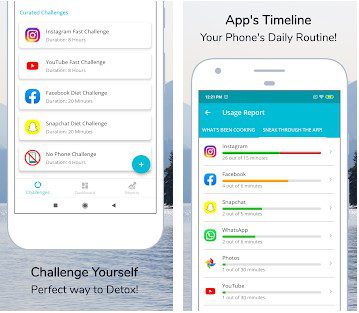 In addition to the aforesaid, YourHour allows you to use a widget on the home screen. No doubt, this is very convenient!
We can surely say that this app is highly effective, as it allows you to take on various challenges. If you open the Challenges section, you can try any of them.
As for the app's interface, it is quite user-friendly. Plus, the navigation process is pretty simple. The majority of people are fully satisfied with this app. Thus, YourHour will be suitable for both adults and their parents.
And one more time coming back to the question of sleep quality, we can also recommend you more sleep talk analyzer apps so you could figure out why you feel anxious during your sleep.
To sum up, if you are tired of constantly using your mobile phone, YourHour is a must-have tool to give up this habit!