Escape the Boom is a top-grade game that allows you to play together with your friends or family. Excellent storyline, stunning special effects, and simple navigation – all these things are waiting for you in this game.
More interesting games about explosions can be found in this article.
Now let's find out why this app is so special!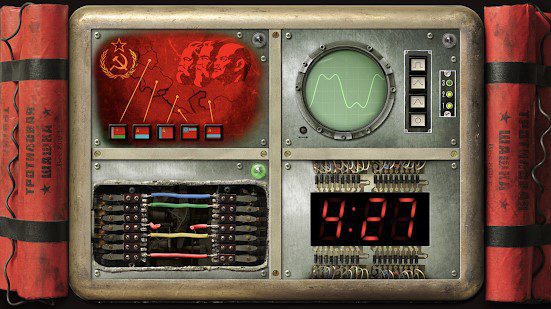 The app does not take up too much storage space, so you will install it in a few seconds!
Escape the Boom is both a simple and entertaining game that requires the participation of several people. One player sees the bomb on the screen and has to defuse the bomb. The rest of the people can't see the bomb, but they will have to read the guides and discover how to prevent the explosion.
But don't forget that you have only five minutes to carry out this task. When the time is over, the bomb will explode!
While playing, all the players will have to talk a lot. If you open the official website, you will find guides available in various foreign languages: English, German, Spanish, French, Italian, Portuguese, Hebrew, Russian and Ukrainian.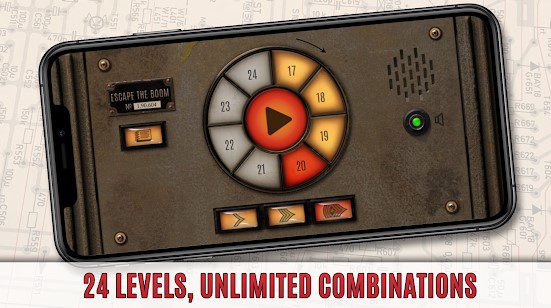 But there is no need to worry if you don't find the necessary language, as you can easily write to the developers and they will quickly provide you the translation.
By the way, if you don't have a team to play with, the game offers you to use a Discord server to find a remote company. This is certainly a great advantage!
Moving on, in this game, you will find a very straightforward interface. Thus, you will not have to face any issues while using this app!
As a whole, the majority of users are fully satisfied with this game, as we have not found any negative feedback.
And if you want not only to explode but to build as well, you should check out these base-building games.
Summarizing all the points mentioned above, Escape the Boom is truly worth downloading. We can surely say that this game will be suitable for all kinds of users – both adults and children!