Photos are an essential part of life that allows us to remember every moment of it. At the same time, we all want them to be perfect so we can share them with friends or post them on Instagram.
There are many photo editing apps available, but the best way is to layer photos. This allows you to make more precise improvements and even add extra elements. Use these best layering photo apps for Android & iOS that come with awesome tools.
To make your photos eye-catching use these best apps like Flipagram for Android & iOS.
Adobe Photoshop Mix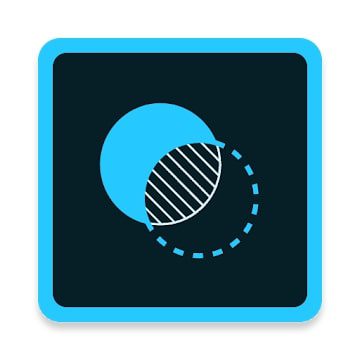 Adobe Photoshop Mix is a basic app, which must be installed on every editor's phone.
The first feature that will catch your eye is Auto Photo Correction. It's a fairly simple tool that quickly makes the image look better. Next, you can crop the image and modify its parameters.
It is worth noting that you will manage the setting of the photo with swipes. This allows you to fine-tune each of the characteristics.
The program also knows how to work with layers, so add more photos, edit all together and see the result. You can create layers, choose the blending mode, change the layer styles, and much more.
The main feature is a tool with which you can select certain parts of the image and apply all the functions to them. You can choose a "smart" selection when the program itself determines the differences between colors. Based on this it highlights shapes in the image.
The normal selection is also at hand when you draw the desired object. This feature will allow you to apply filters to single parts of the photo, darken or lighten the objects in the image, and so on.


You may also like: 9 Best Apps to Remove Glare from Photos on Android & iOS
PhotoLayers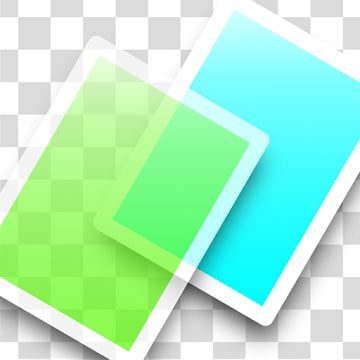 PhotoLayers allows you to create collages from many images and change their format. Filters and automatic object recognition are great tools that available here.
Use this program to cut out single objects and add them to other photos. Before you start editing, you need to select the image that will be used as the background. After that, you can add extra images.
The utility lets you cut individual objects and change their location in the background. When the corresponding mode is activated, you should click on any area to swiftly delete it.
You can also use the app to edit separate photos. Swap the color scheme, brightness, contrast, and other criteria.
The mirror function and aspect ratio selection are supported. When working with many objects, the utility allows you to add a shadow to make the collage more realistic.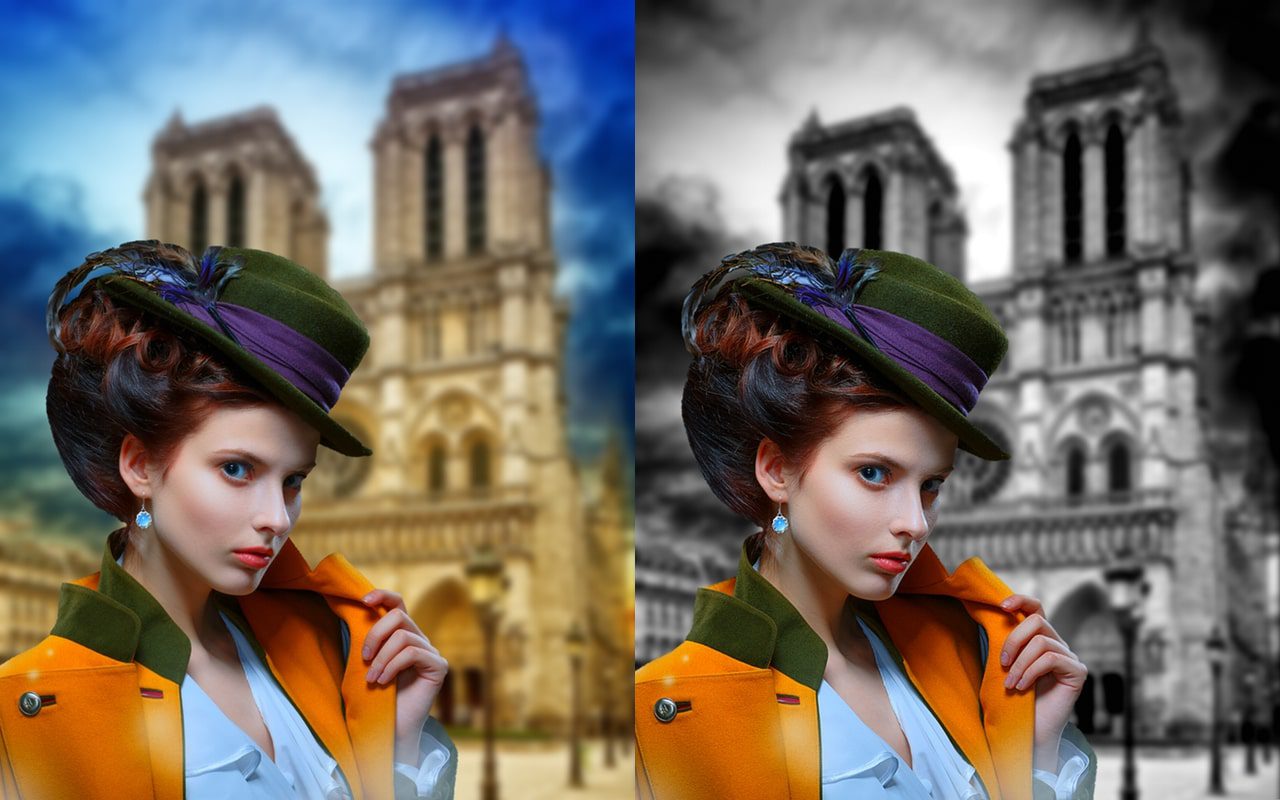 After you finish processing, you need to save the image in the memory of your device. Moreover, a quick start guide helps you grasp all the features of that photo editor.


Pixlr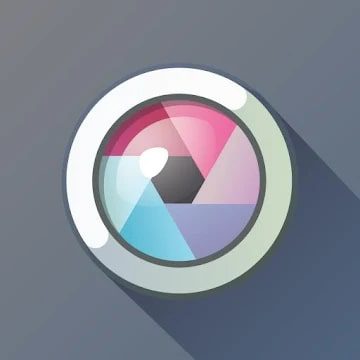 Pixlr is a high-quality photo editor. It quickly mounts masks and filters on an image. Effects can be effortlessly undone or replaced with new ones.
Surprise your friends with the fastest image editing software. Show your creativity to the fullest with this photo editor.
You will take an amazing photo using more than 2.5 million combinations of filters, effects, and different kinds of overlays.
Once your photo is processed, you can share it on social media, where you're sure to get lots of likes. There are also weekly photo challenges waiting for you. Follow the news on the Pixlr blog on Instagram and raise your skill.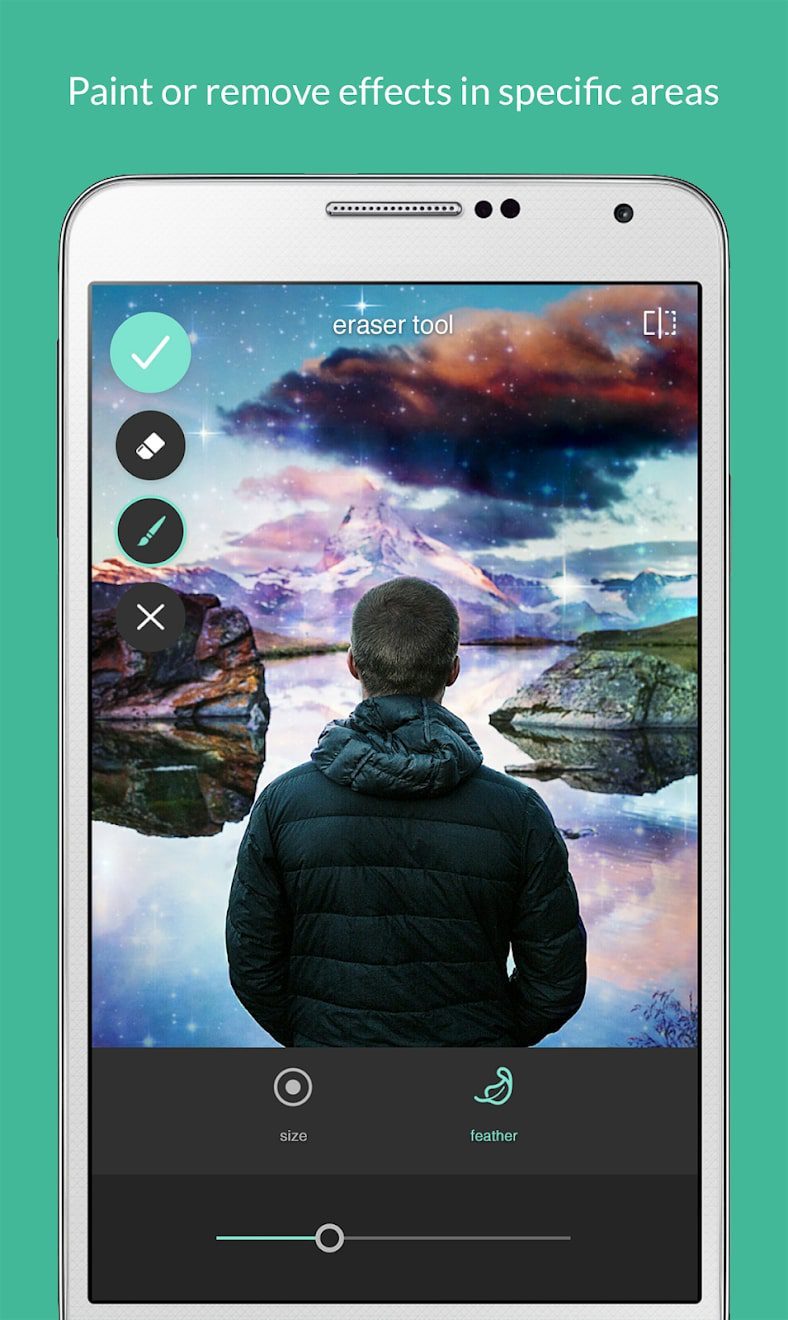 The Pixlr photo editor is awesome, which is proved by the huge number of downloads of the app and positive reviews.


Canva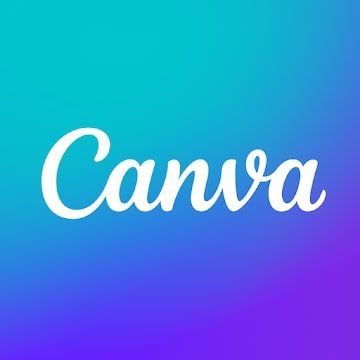 Canva is an app for designing social media profiles. It helps to implement through templates a unified concept of a working profile or blog.
The app provides all the necessary professional tools, including photo layering. Design images from scratch or choose one of the many options from masters of editing.
Add text to the image. Capture personal photos, comment on your experiences and add emotion to your photos.
The program offers different color and font options. Place your caption wherever you want. Using the graphics editor, you can create a new logo, poster, banner, or Instagram post in minutes.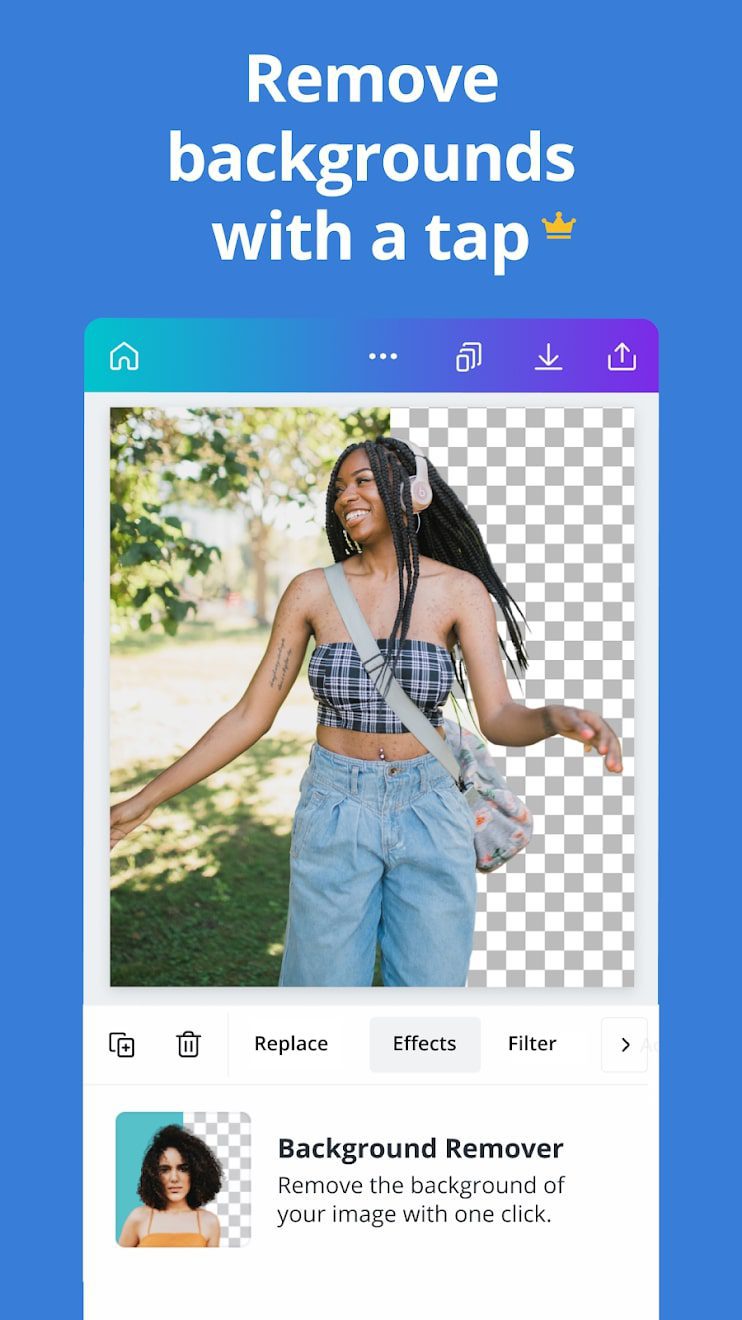 There is a wide range of effects and filters, photo parameters adjustment and more. Publish and send the finished work to social networks and save the result on your phone. Moreover, this service allows you to work not only with images but also with videos.


Photo Layer: Piclayer Editor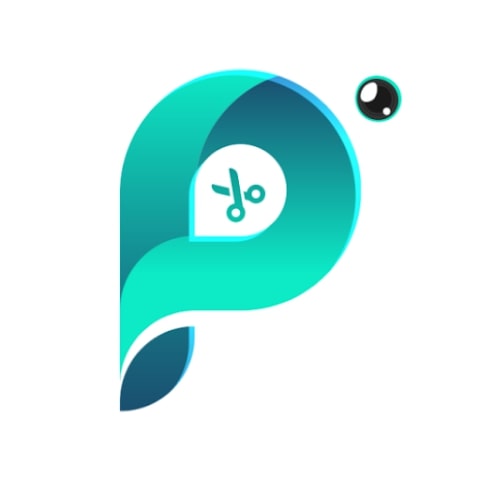 Try this photo editor for creating original images. There is an editor, optimizer, and publication planner. Many templates are available, including backgrounds.
Suitable for creating commercial content, processing portraits, and official photos for passports and driver's licenses.
It is convenient to make covers for social networks. Whimsical forms of collages and various stickers diversify creativity.
You can add author fonts to your work at no cost. Hundreds of effects and filters will find useful. It is possible to edit facial features.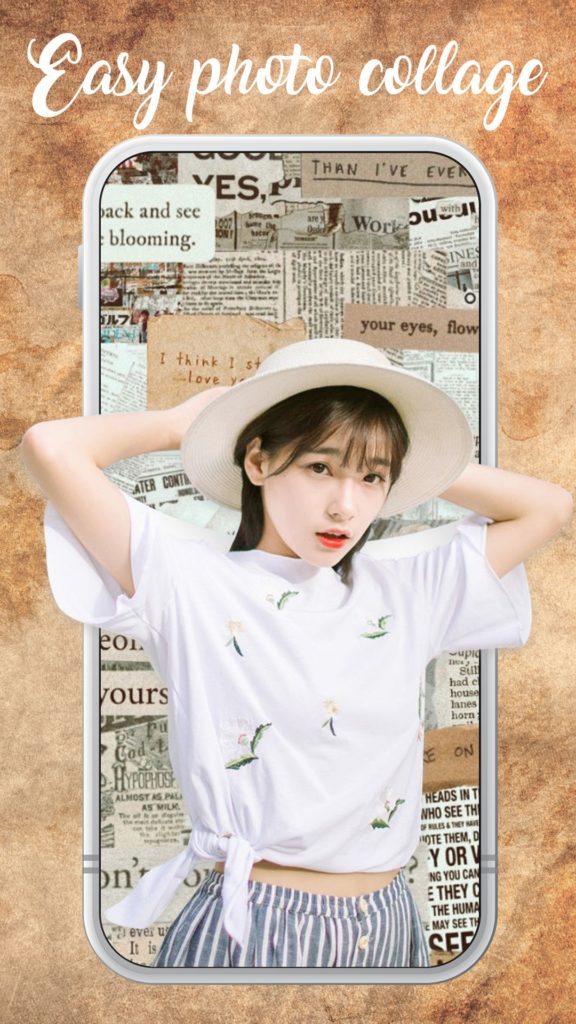 Creating blurry photos also remains in trend. Beautiful fonts will decorate the words. All images are saved in high resolution.

PhotoDirector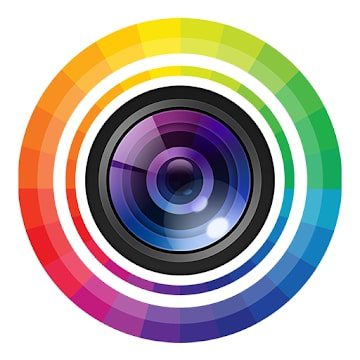 PhotoDirector is an editor that can apply filters and effects and significantly improve the quality of your picture.
You can do this by adjusting sharpness and white tones. The program includes a large collection of template filters and masks.
User-favorite features have been preserved in the app after all updates without change. Mirroring and several types of collages will guide you through photo retouching.
Processing templates can also be self-glued and saved when processing is complete. Skin retouching helps remove visible imperfections that you would prefer to hide.
You can do overlaying effects in the app partially or completely. Add many filters to a single photo to make them look unique. A collection of colorful frames, stickers, and backgrounds will help you process your photos with a distinctive style.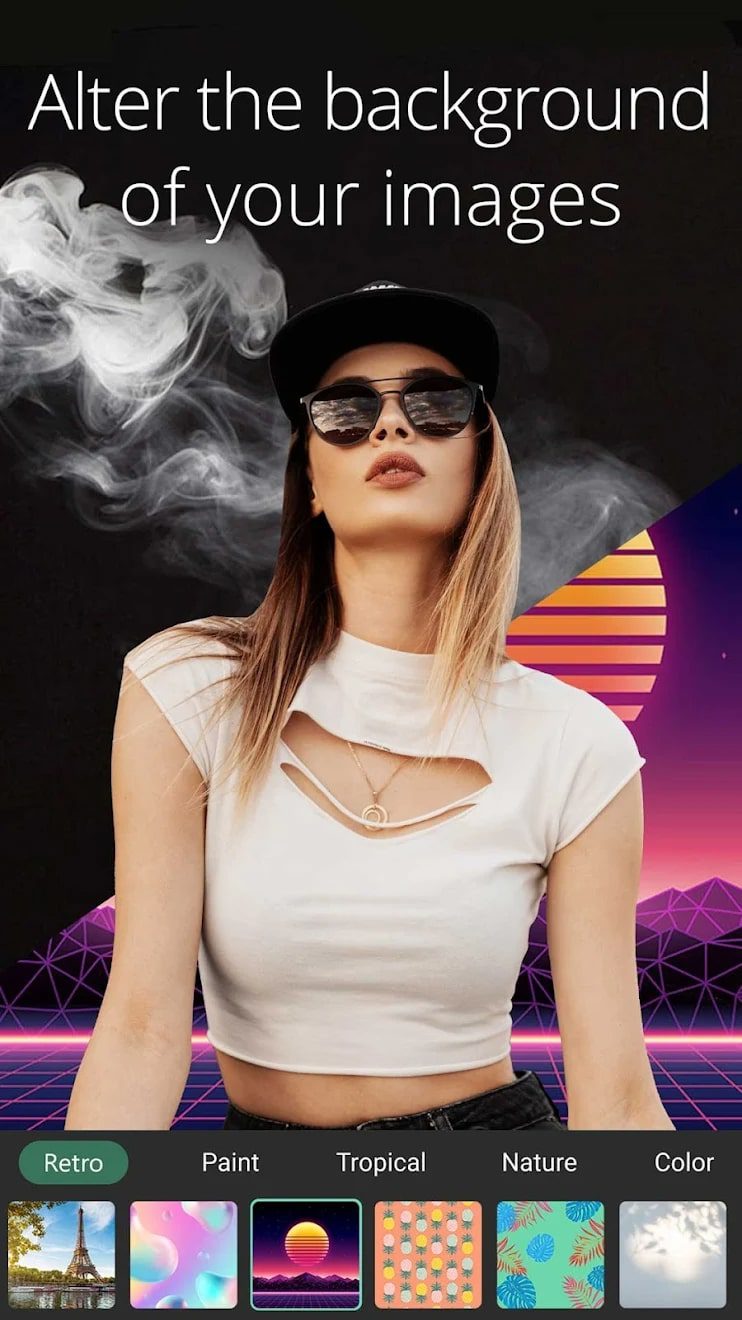 Once you are sure of the superiority of your taste you can go to the saving of the finished image. Add the photo to your personal album on your phone or share it with your friends.


You may also like: 9 Best Apps to Easily Turn Photos into Sketches on Android & iOS
Photo Editor Effect – Pic Layer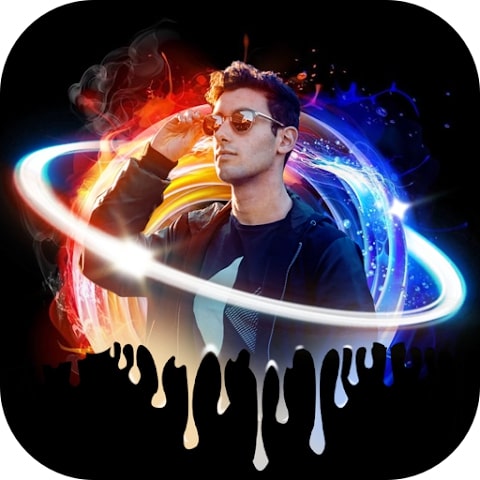 Use this photo editor to create unique content. There are versatile features: drop blur, neon, shading, and eraser. The process itself is fast and fun.
You can also cut out a figure in a photo or replace the background. Removing unwanted objects has become a major feature. You need to select the object and press the button.
You can also create author stickers and emojis. Neon highlighting is available in several colors and elements. Drawing mode on the photo is available.
Templates help you to work quickly. No need to pick up the necessary editing tools. With a template, you only need to upload an image from the gallery. This is convenient for creating stories and promoting a personal brand.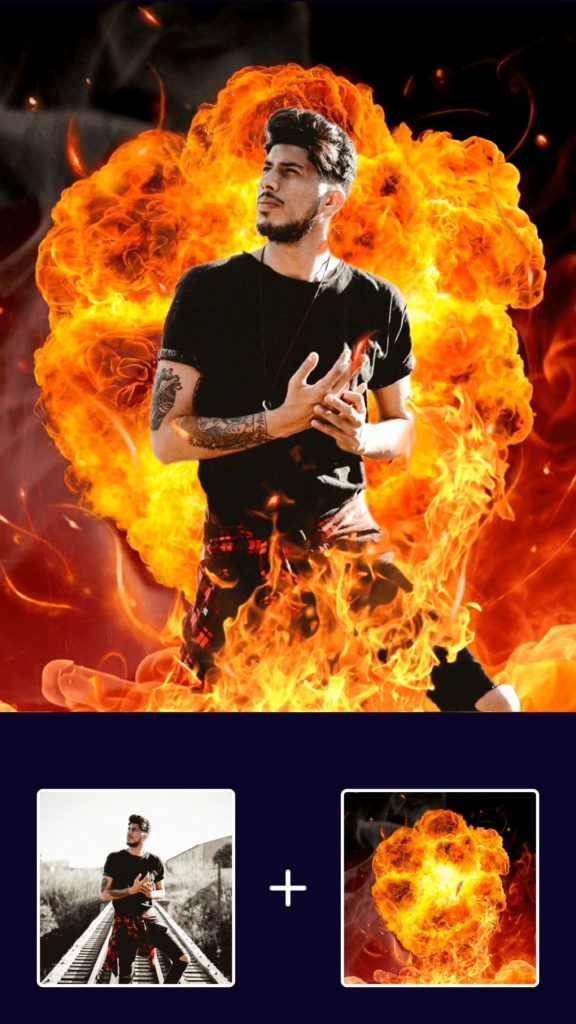 The finished photos are saved to your phone's memory before they are published on social media. The user-friendly interface inspires users.


Picsart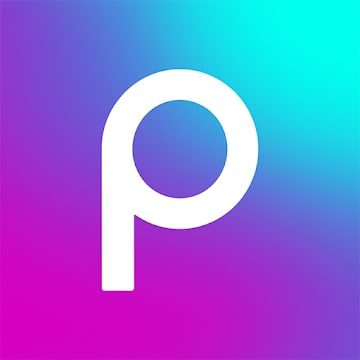 PicsArt is an impressive photo editor with a huge number of features. Although some of them are only available in the paid version, even the free ones are enough to make your photos even more splendid.
At the bottom of the editor window are all the tools that you may use. For example, layers editing, changing hue and saturation, various artistic effects, and more.
One of the main features of PicsArt is a clever algorithm that as a special tool allows to cut the person out of the photo background.
This algorithm works efficiently according to the users' feedback. If there are any inaccuracies after the selection, you can manually help the program determine the edges of the image in the foreground.
PicsArt even has an automatic "beautification" mode. So you can choose the automatic mode and everything will smooth out where you need it, with the help of special algorithms.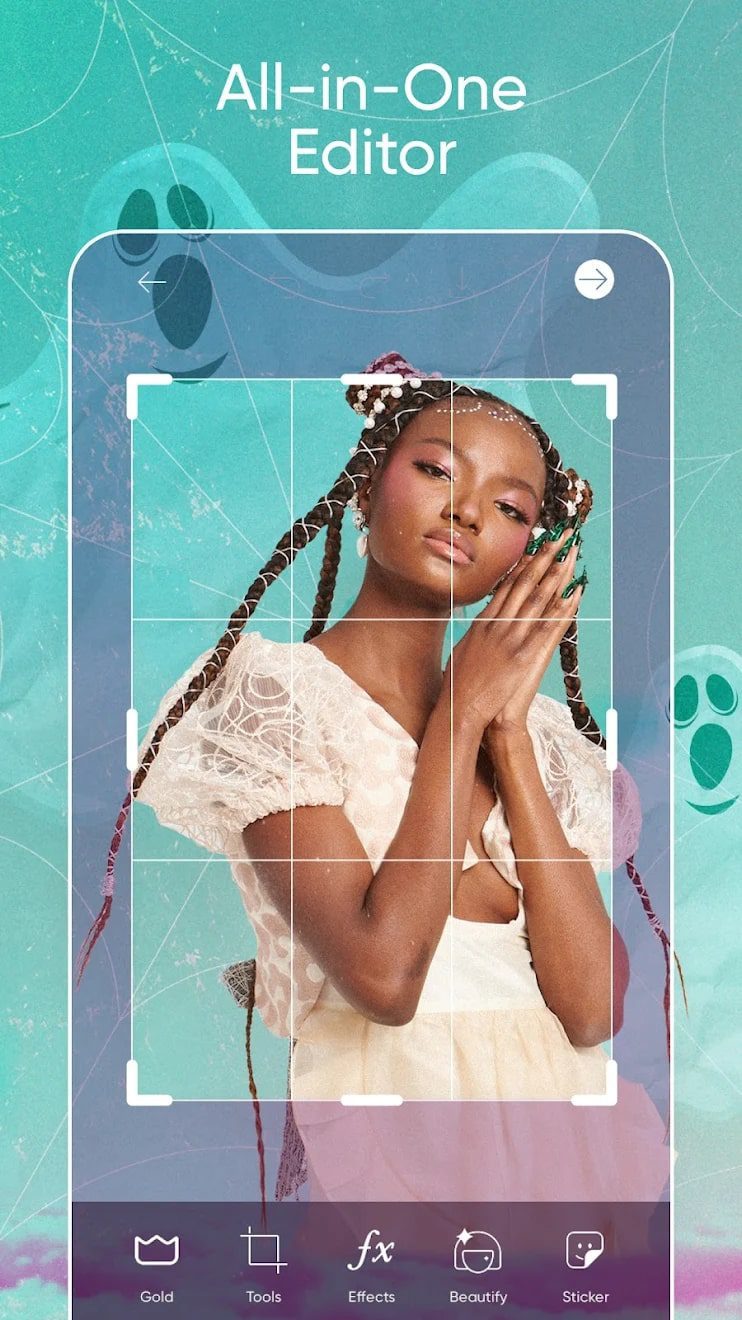 If you choose a tool for editing, for example, hair, then the program will automatically detect and highlight only the hair on the photo. This app also supports frames, adding text, filters, drawing tools, image overlay, stickers, and much more.


Multi Layer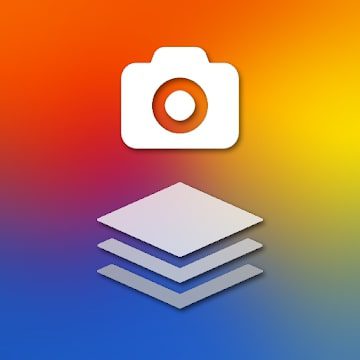 Multi Layer is a flexible app that comes with the tool for working clearly with layers. You can select objects manually or by using the special tool.
Once selected, edit the photo parameters. Choose from a variety of filters, as well as frames, stickers, and text.
Draw on different layers with accessible brushes. Backgrounds can be removed with a special eraser and painted over manually or with an automatic fill.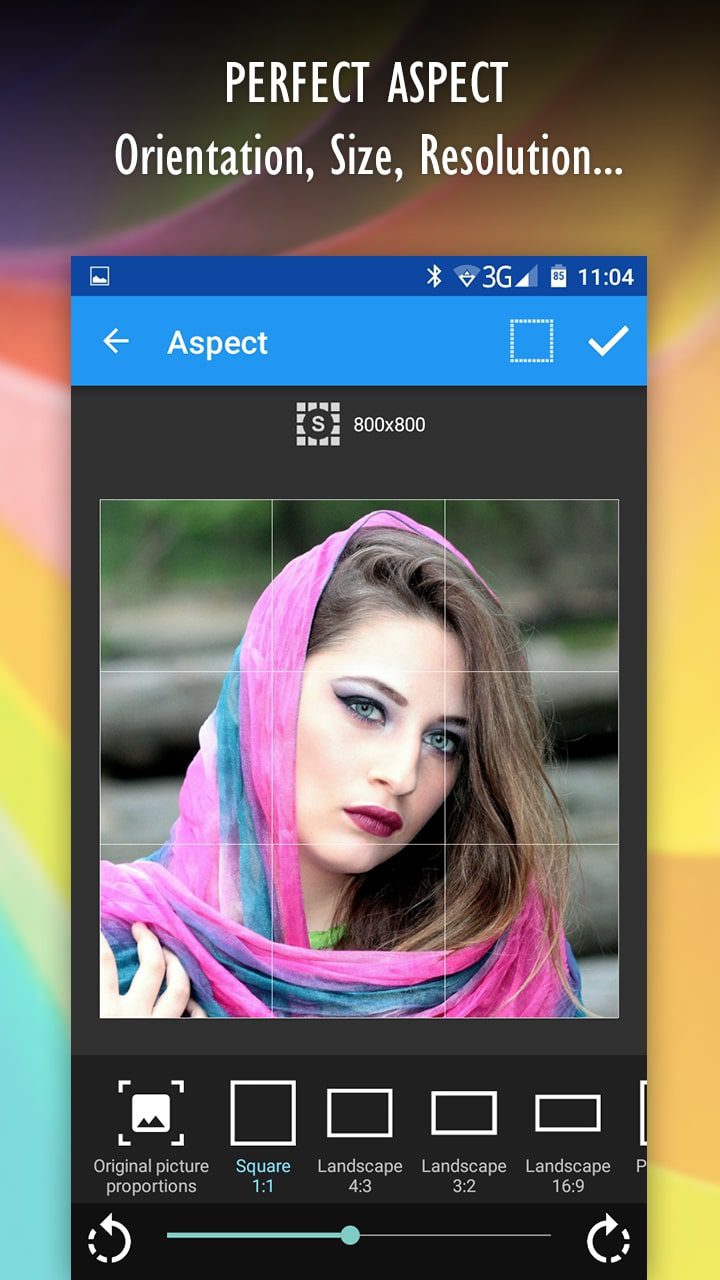 Save the finished images in the gallery of your phone or share them with friends using third-party services. The interface here is clearly understandable, which any user can work with.

Blender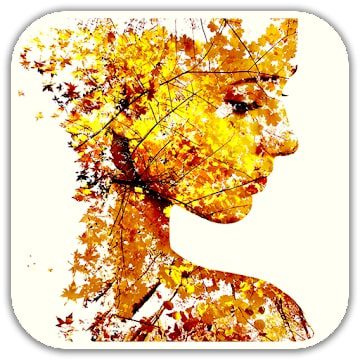 The Blender app allows you to mix different details in a photo to produce an interesting image. Forget about boring photo editing. Now it's a fun process.
Experiment with double exposures. There is a huge number of moving objects, quotes, and other extra elements that you can apply to the image.
The program has a large selection of templates. They will swiftly make an image look like you spent hours editing it. Crop a photo, mirror a shot or combine many images into a collage.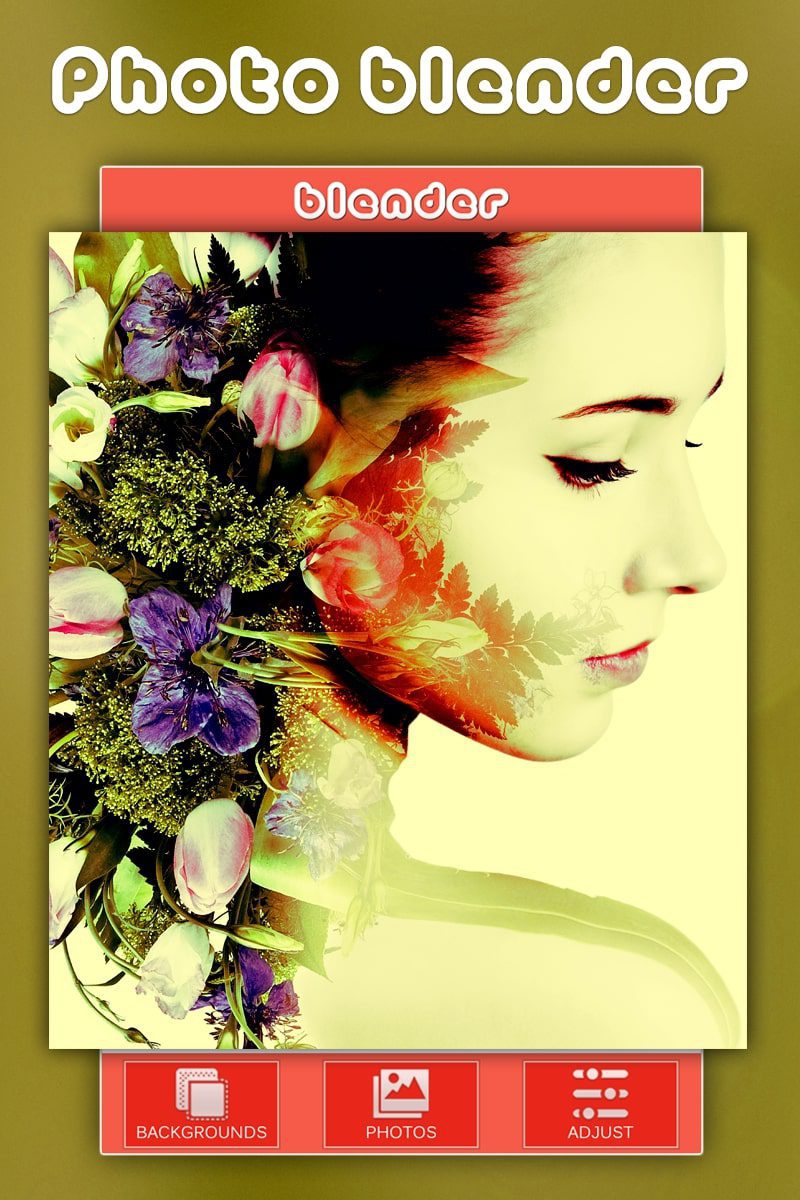 Want to add something original? Use double exposure, which allows you to combine several photos into one. You can also change the background of a photo in just a few seconds.

You may also like: 8 Best Apps to Animate Still Photos on Android & iOS
Overlay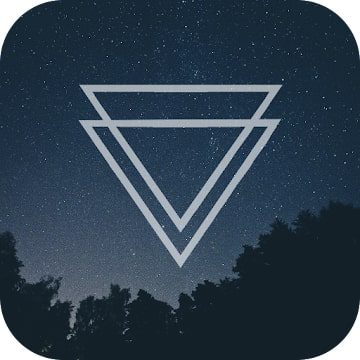 With Overlay, you can add any text to your photos, mix several pictures into one and make many other adjustments.
It is worth noting the absence of annoying watermarks, which you usually have to pay to remove.
There is a set of masks for changing human faces. For example, you can turn your face into a cat or dog face.
There is also a huge set of all sorts of filters that you can apply to photos. Out of almost fifty fonts, you can always find the right one.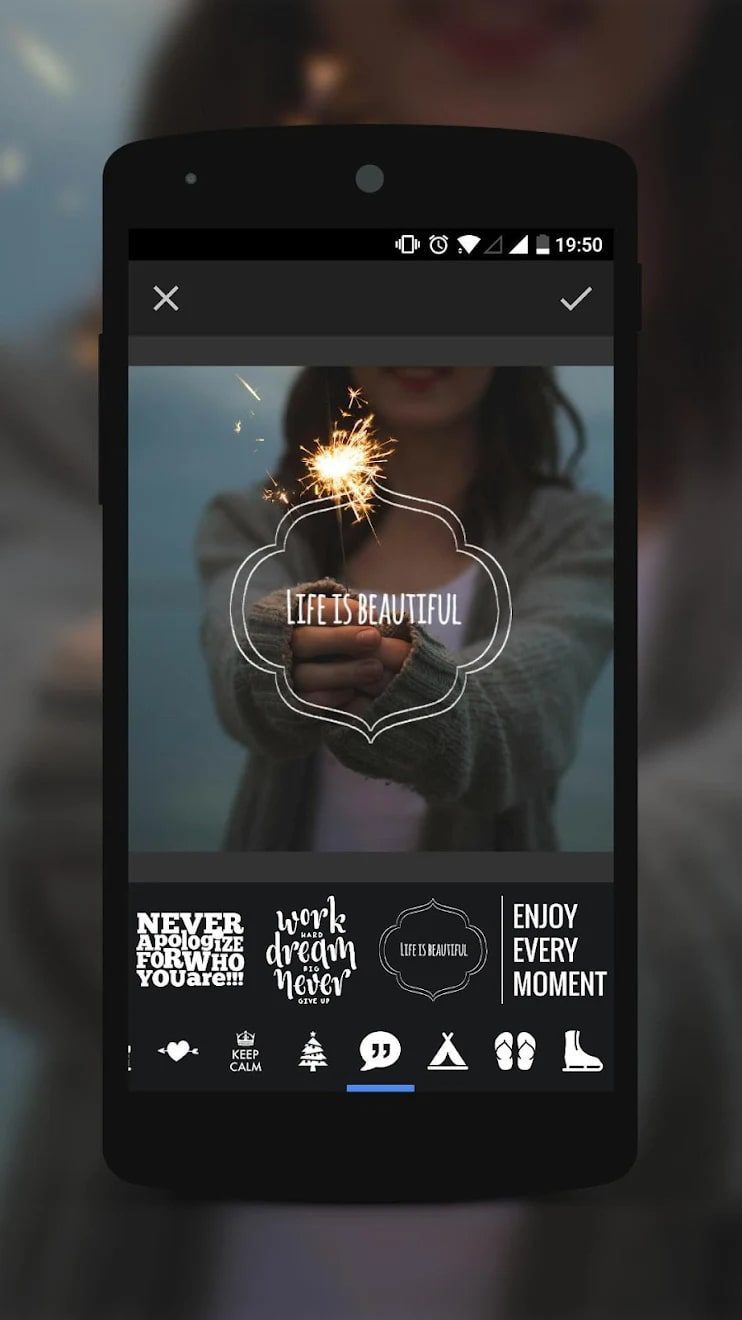 Funny hints that appear from time to time on the screen will not let you get bored. You can use the app for free.