Speech-to-text apps may seem like a strange concept, but they're actually quite useful for busy professionals. If you're always on the go or you think faster than you can write, the special programs can increase efficiency and store your recordings safe and sound via the cloud.
Factors that you should consider when looking at voice-to-text apps include accuracy, shortcuts, and available languages.
You may also like: 11 Best Apps to Extract Text from Image on PC, Android, iOS
Whether you want to take notes, send quick messages, or translate on the fly, these best speech-to-text apps for Android & iOS are ready to help.
Otter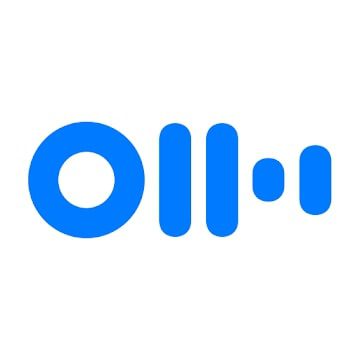 Otter beat out all the other apps by a wide margin, largely due to the great balance between free and paid content.
Although its parameters are not as good as those of other services, the app does more than others because of its large number of features.
To start with, Otter provides the most generous free allowance of any app on this list, giving you 600 minutes to use each month.
Unused minutes don't carry over to the next month, but with a 10-hour allotment for free use every 30 days, Otter is the perfect companion for students and professionals.
Of course, you can also subscribe to a service that lets you pay $19.99 a month or $99.99 a year, depending on your needs.
This will increase your total minutes from 600 to 6,000. Many features, such as Dropbox integration and mass export, will be unlocked.
But, you don't have to pay for the service to take advantage of most of the features. This is in addition to the fact that Otter has most of the features of all the apps on this list.
These include built-in support for dark mode for easier nighttime viewing. There's also the ability to import records outside the app for transcription, integration with the calendar, and more.
To make the app even more versatile, you can teach Otter to recognize your voice for even more accurate transcription thanks to the "Record Voice Print" feature.
This feature is especially important for the app because, unlike other apps, Otter relies solely on AI to transcribe speech into text.
For added accessibility, Otter also has a full version of 3D Touch Support. So you can start recording your voice or perform a quick search without having to open the app.
With full Siri integration, you can start hands-free recording through Siri. Even if this option is not available on Android with Google Assistant.
Altogether, Otter's intuitive and feature-rich user interface completely eclipses the few limitations it has and makes it the perfect app for professionals and students alike who need to record and transcribe quickly.
So if you're looking for an app to reliably convert speech and voice notes to text, Otter should be at the top of your list.
You may also like: 9 Best Speech to Text Software for PC
TranscribeMe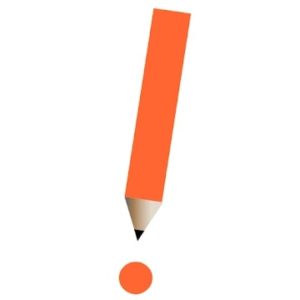 TranscribeMe is a good all-around speech-to-text app that is sure to meet all your needs.
This app can fit almost any budget, whether you're a student with limited finances or a highly professional lawyer who needs the most accurate transcripts possible.
The app can be downloaded for free and you will receive a wide variety of services.
For payment and security purposes, the app requires you to create an account to use its transcription services.
TranscribeMe allows you to log in with a Facebook or Google account, which means a smaller password to remember.
In addition to in-app dictation support, TranscribeMe allows you to import audio recordings made in the Voice Notes app along with other audio files to convert speech to text.
When it comes to maintenance, TranscribeMe gives you a variety of methods to work with that will fit almost any budget.
Unlike the other apps on this list, the app lets you choose between AI or human transcripts, depending on your needs.
Unfortunately, the app doesn't offer free testing for its service, which means you have to pay for transcripts.
In terms of accuracy, TranscribeMe can do a lot of things well. Human transcripts are very accurate and average almost one hundred percent.
Unfortunately, TranscribeMe is not without its drawbacks. Chief among them is the price of its services.
While the AI-based Machine Express option costs about $6.00 per hour, human-based transcription can start at about $75 per hour and up to $240 per hour for the premium Verbatim option. Also keep in mind that wait times are calculated on weekdays, so weekends do not count.
Clearly, TranscribeMe's premium services are geared more toward companies and professionals who need the best and can afford it.
But, the Machine Express option in the app does a good job of accurately transcribing records, making it a good choice for people with smaller requests.
Temi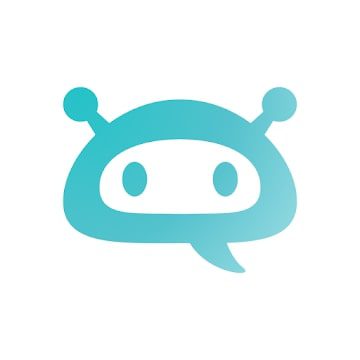 Temi is the third app on this list, and like TranscribeMe, it is free to download and charges for using its services on a time-based basis. But, Temi differs from its competitors' formulas in some important respects.
For starters, Temi charges a flat fee of $0.10 per minute for text-to-speech conversions to keep its services optimized, which is $6.00 per hour.
Unlike the other applications on this list, Temi highlights text that it may have transcribed incorrectly. This makes it easy to spot any potential errors, which can then be corrected, thanks to the app's built-in editing feature. This is important because Temi does not offer any human-based transcription services. Instead, you simply rely on AI to handle all transcripts.
Although this app lacks many features, such as the ability to import audio files outside of the app, calendar support, and assistant integration, Temi's easy-to-understand user interface and optimized pricing more than makeup for any shortcomings.
With a free trial, you can try the app right now and see if its services meet your needs.
You may also like: 11 Best Apps Like Bitmoji for Android & iOS
Rev Audio & Voice Recorder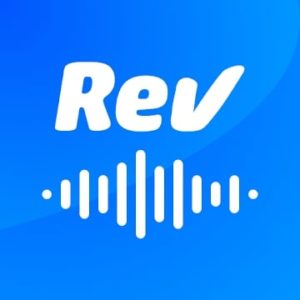 Rev Voice Recorder is a good alternative for those looking for professional transcription services at a slightly lower price than TranscribeMe's premium transcription services.
Like all the other apps on this list, Rev Voice Recorder is free to download from the app stores.
Rev Voice Recorder offers a free trial to test its services. Essentially, your first recording of up to 10 minutes is free.
Keep in mind that this free offer is only for the first recording. So even if your first recording is only three minutes long, the trial period ends immediately, and you'll pay for a second recording.
Unlike their AI-based counterparts, transcripts have perfectly placed punctuation, making for a much more readable experience.
Besides, Rev Voice requires the creation of an account in the app for security and payment.
This can be problematic because it provides an extra account that contains sensitive financial information, as well as linked login information that you must keep track of.
Besides, Rev Voice Recorder is still a good alternative to TranscribeMe and costs less when you need an accurate human-based transcription.
Speechnotes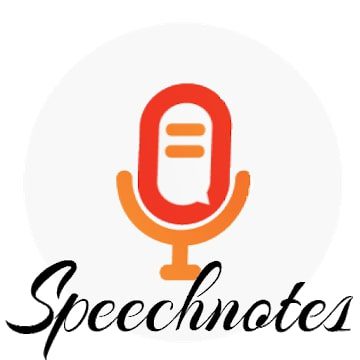 With over 1 million downloads on Google Play, Speechnotes is one of the best voice-to-text apps for Android users.
This app comes with a boast of non-stop and unlimited dictation that helps change your way of typing or texting through the smartphone.
The app is ideal for writers, bloggers, drivers, or anyone who needs easy typing.
A useful touch here is that you don't need to create an account or anything like that. You just open up the app and press on the microphone icon, and you're off.
The app is powered by Google voice recognition tech. When you're recording a note, you can easily dictate punctuation marks through voice commands, or by using the built-in punctuation keyboard.
Don't waste your time typing lengthy messages. Download Speechnotes and say anything you need to say and the app will convert your voice to text.
This app won't stop listening, even when you take a break or think. When it comes to customizing notes, you can access a plethora of fonts and text sizes.
Speechnotes come with a number of key features, such as accurate typing with Google's speech recognition service.
It also features auto-capitalization and spacing, keeping you from correcting the texts repeatedly.
The best part of all, this app supports offline mode so you can type anywhere and at any time even without an internet connection.
Speech To Text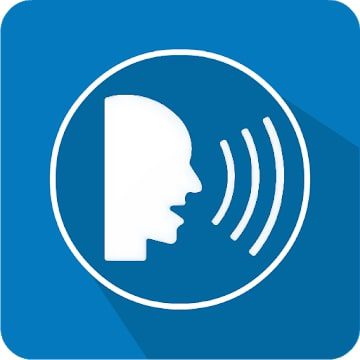 If you are looking for a simple dictation app, Speech to Text is a tool to download.
As with other apps with similar functionality, it helps you write lengthy essays or posts by converting voice to text.
Whether you want to write a script, email, or SMS, all you need to do is dictate and it will transcribe your voice into writings.
Speech to Text comes with a built-in Speech Recognizer that serves as a voice-to-text converter.
Besides, it also has a built-in TTS Engine that enables the app to speak the text out. With this, you can check and listen to what has been written by the app. No typing, no reading, just listening.
Additionally, this innovative app features sliding tab design that allows anyone to use it easily. With a simple and user-friendly interface, dictating has never been this easy.
Speech to Text is available for free on Google Play. With more than 1 million downloads, this is one of trusted apps to have on your mobile device.
You may also like: 11 Free Photo Scanning Software for Windows 10
Dictation – Dictate Tex‪t‬
Don't waste your time typing lengthy texts.
Dictation allows you to type faster and easier, thanks to speech recognition technology that converts your speech into text in real-time.
With this app, creating journals, essays, reports, or messages will be as simple as talking to others.
How to use this app is completely easy. Run this app, press the mic button and say the words. It will convert your voice into text in real-time.
You can copy the note on the clipboard, delete, or share it with friends. Or if you want to improve the text, change the font size as desired.
This app is underpinned by cloud technology, meaning you can access notes from any device (which is online).
You're able to share audio and text files to other iOS apps too, and when it comes to organizing them, you can view recordings in a comprehensive file.
There are many other key features to enjoy, such as text alignment that enables you to choose a preferred text alignment or color theme with a wide selection of colors to give your app a different look.
Not to mention it supports more than 60 languages and unlimited notes for your convenience.
This app is available for free on the App Store. For additional content, take advantage of its in-app purchases.