Probuild is a full-featured application developed for contracting and trade businesses management.
First of all, we would like to mention that this app is pretty lightweight – it weighs just 22M.
After downloading the app, you will have to pass a simple registration procedure. Then, the app will show you a quick guide on how to use the app.
In case you want to play a game about construction processes, we can offer you an interesting collection of castle-building game apps.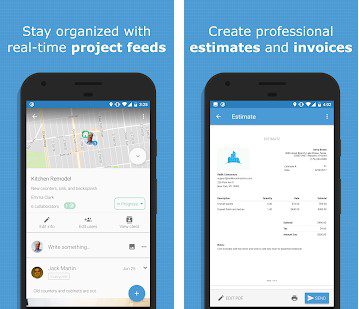 But what are the key benefits of this tool?
Probuild allows you to manage your projects, estimates, invoices, timesheets, and communications via the gadget.
Users can also remotely control all their projects with real-time project feeds and quickly create professional estimates and invoices. Plus, they can even add their own logo!
One of the best parts of this app – it does not ask for a constant internet connection. So, you can use it anytime and anywhere you want!
As for the additional options there, you can capture signatures directly on your mobile phone, conquer payroll with electronic timesheets, document your work by adding pictures, or chat with other workers!
Moreover, you can even use a location tracking function to find out where your employees are at the moment.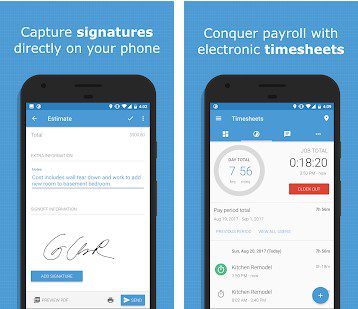 We were impressed by the magnificent app's design. Plus, the interface is very user-friendly, that's why the navigation process will not be difficult.
On the official website, you will find several tutorials. Thus, there is no need to worry that you will have to face any issues while using this tool.
In the Probuild app, there are two versions – Basic and Pro. In the free version, there is full access for up to 2 users. However, in the paid one, there are not any limits for users or storage.
To practice your skills in digital reality you can use the base building apps.
All in all, we have not found any significant disadvantages of this app. So, hurry up to try Probuild – we believe you will not regret!