Many aspiring musicians or music lovers want to understand sheet music. It's hard to remember how the note sounds. For this case, the convenient Sheet Music Scanner application developed. A simple working system allows everyone to play a note from a sheet of music.
Sheet Music Scanner is an amazing application with the ability to support all cloud storage like Dropbox, Google Drive, One Drive.
Sometimes you want to scan not only music sheets but photos as well. For that purpose, you may use photo scanning software.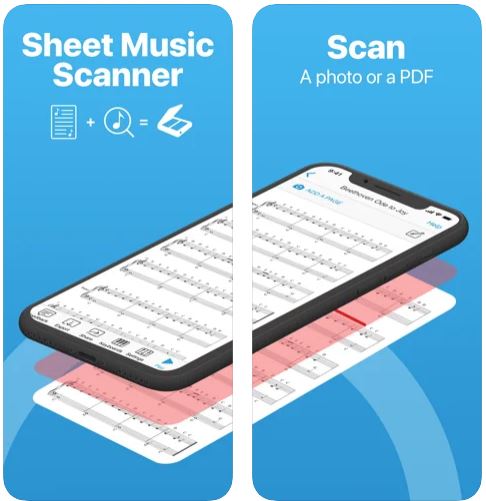 When you first start Sheet Music Scanner you will see 3 different functions "Scan from Camera", "Import", "Score List". These are the main functions of the application. For more detailed information, refer to the button in the upper right corner.
Sheet Music Scanner has its own technical support who is ready to help with any questions. Formulate your question in detail and send it to the support specialists. In a short period of time, you will receive a solution to the issue.
The classic interface style in pastel colors blends nicely with the work environment. Convenient implementation and callout of important buttons will allow you to quickly navigate.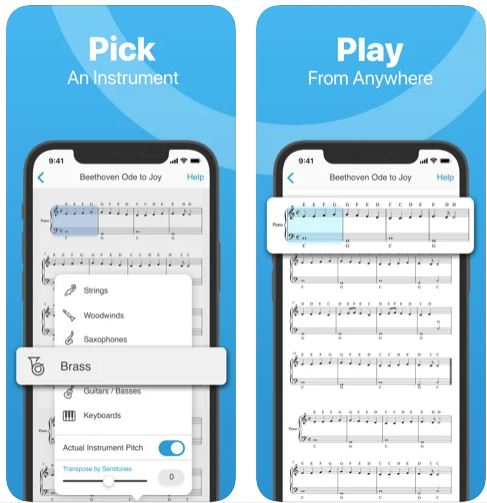 By selecting the first button in the main menu, the user can scan the sheet music by pointing the camera. Load the sheet music, hover over the desired fragment and the application will automatically play the selected fragment. High-quality sound scoring of all the necessary notes will allow users to easily navigate. Choose from hundreds of instruments and pick the pace.
The application is designed intuitively, simply, and clearly. Dealing with the interface and control panel will not be difficult. A convenient system of integration will allow users to quickly adapt to the principle of work.
Do you like instrumental music? Or maybe pop? You can always go listening to it live by buying the tickets – with these apps you can even do it at the last minute.
Sheet Music Scanner is a unique find for all music lovers and not only. A big bonus in the app is the ability to export files of various formats and support multiple pages. The application is designed for convenient and useful use.