If you are an old PlayStation lover, then the publishers Schtruck & LDchen developed a FPse64 application for Android devices. When you first start FPse64 you will see a menu where in the future you have to choose which game you would like to play.
The app supports all PlayStation games. In addition, users do not need to go through the registration process. All you need to do is create an ISO from your favorite PSone game disc.
Check also the article about the offline FPS games.
After installing the main screen, the FPse emulator automatically scans the device memory, finds bios and images of games and displays covers on the main screen. All the user needs to install the game and start the gameplay.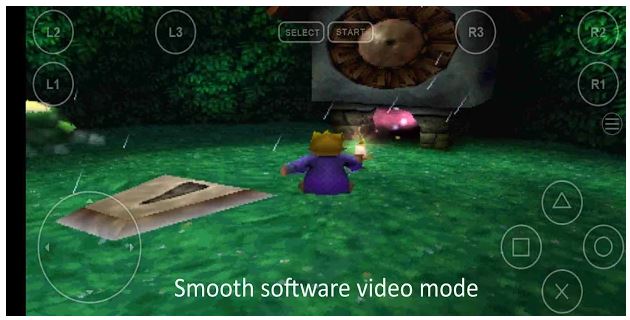 An attractive point in the FPse64 emulator is the settings that can change depending on the requirements and desires. Lots of useful features such as quality enhancers for graphics, audio codecs, and 3D rendering.
All these functions guarantee a high-quality soundtrack. The auto-save feature will allow you to end and start the game in the same place.
Friendly and practical technical support will help you sort out any problems and help you find alternative solutions for your questions. The unique function of displaying 3D games on wide-screen displays will allow you to immerse fully yourself in the real atmosphere. Many controllers built into the emulator will allow you to control effectively characters in various games.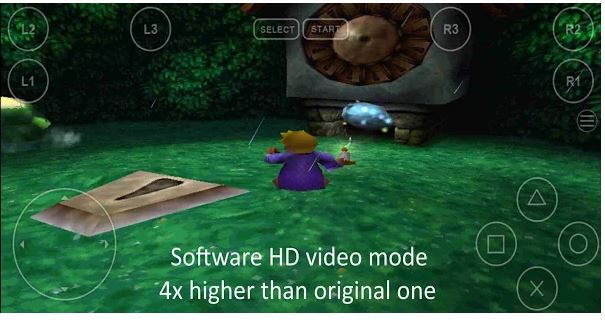 To start the game, just click on the picture with the selected game. Then you need to wait for the download and start the game. If your device has broad specifications, it recommended enabling OpenGL.
To perform this action, go to Menu – Settings – Advanced settings – Video – Video mode and select OpenGL High Definition after that you need to restart the game. After doing this, you will get improved picture and graphics quality.
FPse64 application is quite simple to manage. All you need to do is install FPse64 and follow the instructions. Fast and intuitive controls will allow you to understand the principle of operation and begin establishing the game.
And in case you want to play Sega games on your smartphone, you can just visit this page and find one of the old cool ROM alternatives.
FPse64 is a unique application that will allow you to play any games supported by PlayStation. The most important feature is that the FPse64 emulator application supported on all Android devices in high performance.
In addition, a multiplayer mode awaits you. FPse64 boasts well-designed, vibrant graphics for pleasant use.