Welcome to the world of open relationships where love knows no boundaries, and the dating game is open for anyone wanting to explore their options outside the box.
We've picked up the best dating apps for open relationships that will save you both time and energy. These apps let you access a diverse pool of like-minders who are ready to mingle, date, or explore friendships with no strings attached.
All of these apps let you connect with local users, so arranging a first date won't be an issue. Whether you're polyamorous, ethically non-monogamous, or just want to explore, we've got you covered. Let's get into it!
#open
Let's begin with an app that offers an idyllic haven for those embracing poly connections. Here, you can finally feel free to be you, minus the judgment.
One of the best things about this app is its inclusivity. No matter your orientation – straight, gay, bi, or pan – this inclusive app has got you covered. You can pick from a whopping 60+ gender and sexuality options, or go ahead and write your own. The ideal match? It's just a swipe away.
But the real standout is the ability to indicate your prefs, limitations, and craves with hashtags. This makes it incredibly easy to find like-minders who are into the same things as you. You can always resort to scouting others and making your moves based on their hashtag game.
The paid version of this one also comes with some great tools. You'll get to see who likes you first, and you'll receive 15 Sparks a month to send out to those who catch your eye.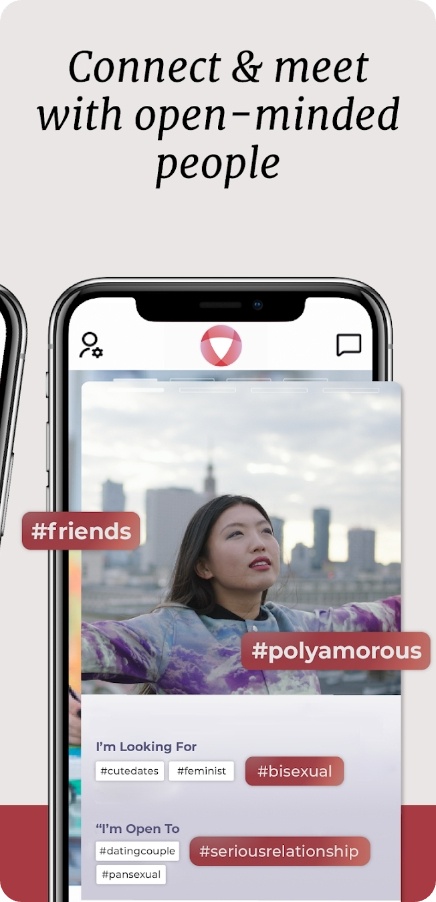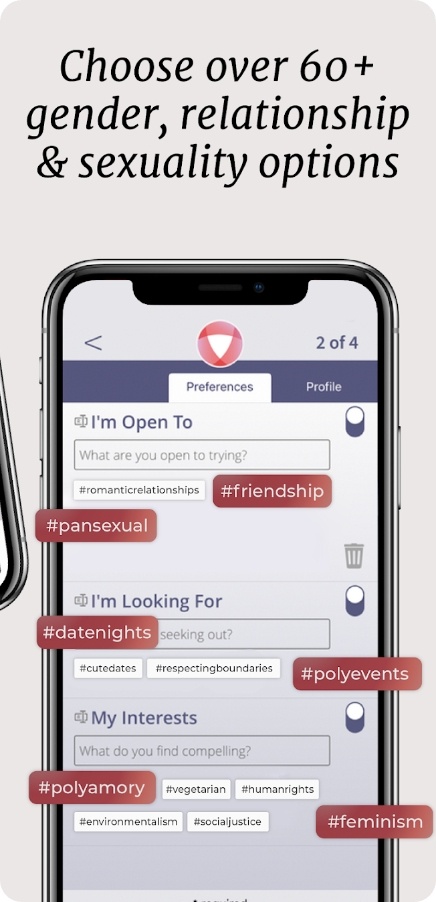 You may also like: 11 Best Black Dating Apps
Iconist
It's an app that offers a breath of fresh air in the world of online dating. Say goodbye to the era of closeted non-monogamy and cease the never-ending explanations for your choices. With this app, flaunt your orientation proudly and discover like-minders who align with your prefs.
The app lets you make a full-on relationship map, showcasing your unique dynamics, whether it be a dyad, vee, triad, quad, kitchen table, or any other type of poly relationship. This lets you be upfront with potential matches about your current situation and what you are seeking moving forward.
And for those of you who want to avoid unicorn hunters (those who seek to add a third partner without any regard for their feelings or boundaries), this app has got your back. You can flag these individuals, and their acc will display a caution symbol to the poly community for seven days.
It is also safe and welcoming for single bisexual members and solo polys, as well as couples who must make individual accs. The app lets you connect with other poly families, creating a supportive network for those who share similar challenges and triumphs.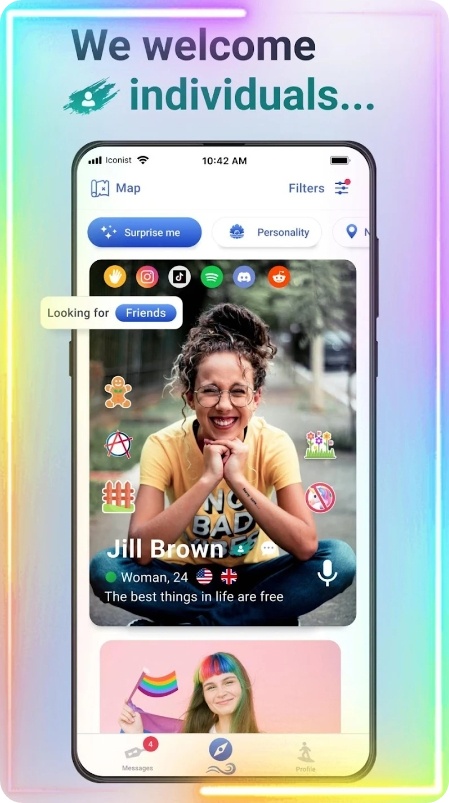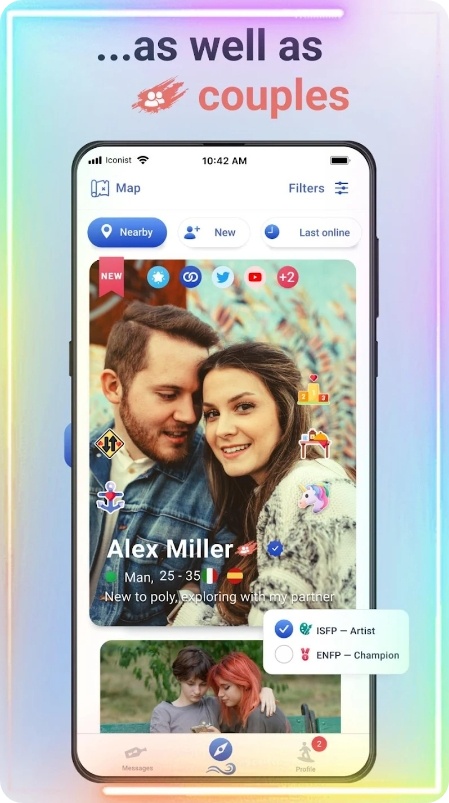 PolyFinda
This is an app that fully embraces your poly lifestyle. What makes it stand out? Well, for starters, it was crafted by the poly people for all genders and prefs. This means the app truly meets the desires of polyamorous individuals. Talk about an inside job!
It's also all about flexibility. You're encouraged to spill the beans on your acc: whether you want to expand your horizons, have a specific checklist for your partner(s), or just want to keep things casual. This level of customization ensures you match with like-minders who tick all your boxes.
Now, let's talk about the amazing credit system. Sure, you start off with 200, but if you want to keep the fun going, you might need to restore them with a purchase. However, fear not! With the membership option, your credits will be auto-renewed every month, making sure your dating experiences never hit a pause button.
This app is like a secret weapon for the poly community. With its witty adjustments and membership perks, it will help you find the relationships you're seeking.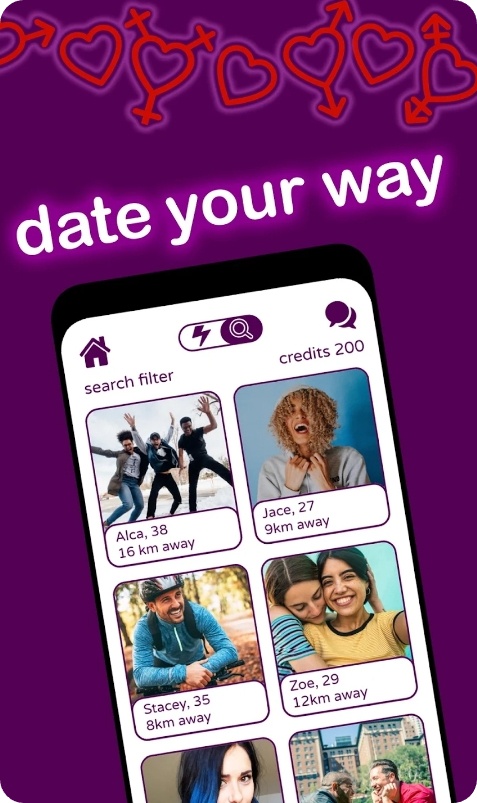 Also, for your enjoyment: 9 Best Biker Dating Apps 
MoreThanOne
If you don't want to limit yourself to one person when it comes to dating, this app is for you. This one's tailor-made for the poly crew and the champions of non-monogamy.
What makes it shine? It's all about the deeper connections. No longer drown in mindless swiping – dive into rich accs like never before. Skip the shallow judgments based on just one photo and a few generic interests. The app lets you truly know someone before deciding to dive in headfirst.
Privacy concerns? Worry not! The app covers discreet private accs for added peace of mind. No ads, no tricks – just a supportive community of like-minders genuinely keen to help you find your multiple loves. The ghost accs are there, but not too many, and you can block them with one tap only
Plus, the app is free to join. So whether you wanna try smth non-traditional or are already in an open relationship and want to expand your horizons, give this one try. It's a safe place to connect with others and explore all the possibilities of poly dating.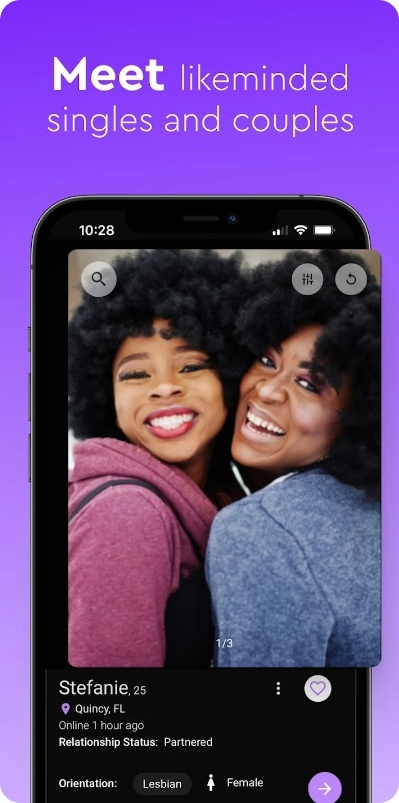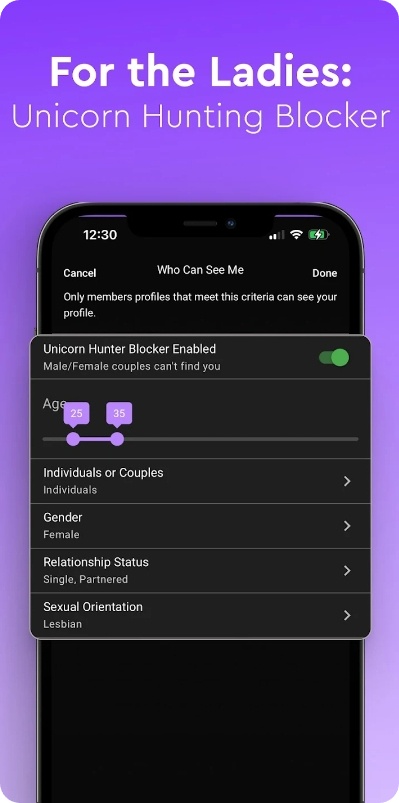 Reccomended for you: 11 Best Dating Apps for Introverts
BiCupid
This app is a veritable candy land of options for bisexual folx seeking poly and just about anyone who's open to a vast scope of relationship styles.
It covers a plethora of features for its members to connect with each other. The app lets you discover like-minders nearby with a simple swipe. And don't worry about catfishing, because the app verifies its members to ensure everyone is who they say they are.
When you find someone who piques your curiosity, just slide into their DMs and start mingling with open-minded folks online. The app also lets you flaunt your unconventional lifestyle whenever the mood strikes. Because honestly, nothing brings people together like sharing what sets your soul on fire!
Ready to level up your experience? Upgrade to a membership and unlock the ultimate power! Search for specific accs, flex with extra pics, and slide into chats with other VIPs. Who knows? It's not a necessity, more like a fun addition.
Overall, this app is a refreshing change from the same tired dating platforms out there. With its focus on inclusivity and openness to alternative lifestyles, it's ideal for those who want smth a little bit different.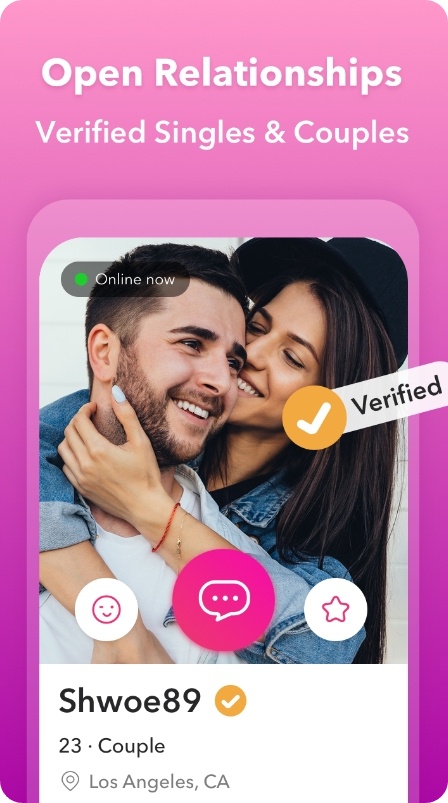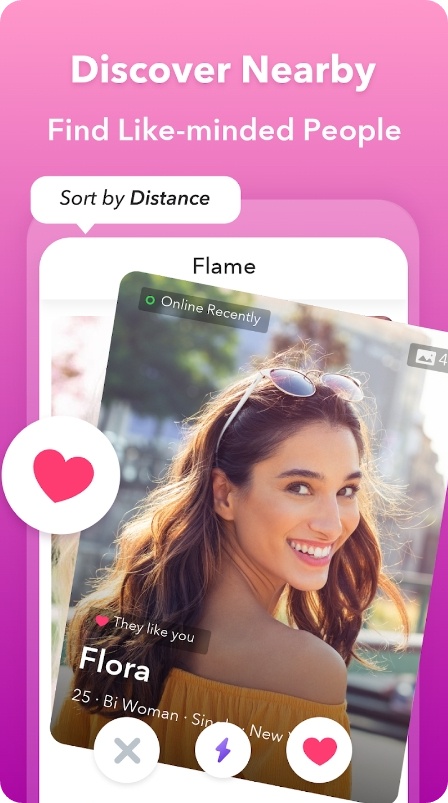 Check also: 10 Best Dating Apps for Plus Size
3way
This app is made especially for adventurous souls like you, embracing polyamory with open arms. Enough with monogamy's limitations!
No matter where you are on the sexuality spectrum, this inclusive community welcomes everyone. Bi-curious explorers and seasoned swingers unite! The app has your back, connecting like-minders without any judgment or prejudice.
Get this: you can filter users by couple type – FM, FF, MM – because we believe in finding the ideal match for your prefs. Additionally, couples and singles can showcase their lifestyle for the ultimate transparency.
But safety and privacy are top priorities here, too. Users can verify their pics in the app, ensuring authenticity and credibility. The judgment-free environment allows for open and honest communication, so you can explore your wildest fantasies with like-minded adults.
So if you're ready to break free from the confines of monogamy and embrace the exciting possibilities of polyamory, give this app a try. It's a true gem for the adventurous and passionate.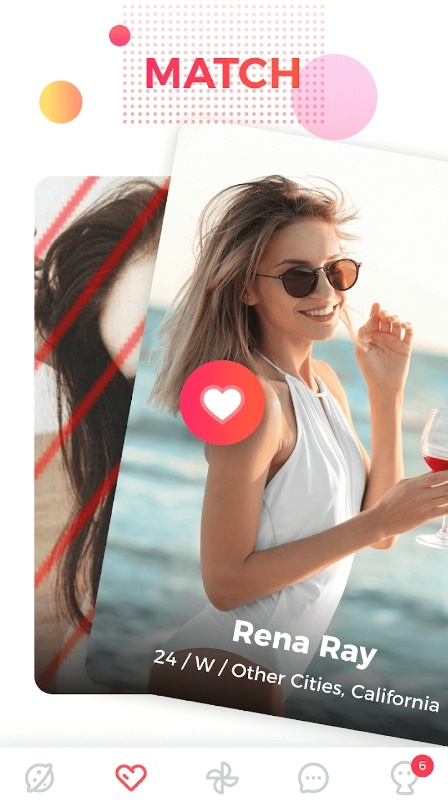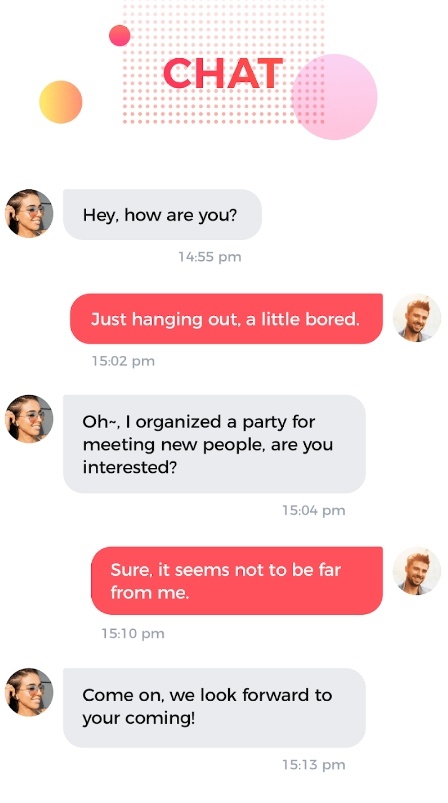 Taimi
This app is kind of a dating revolution, really. It sets you free from the era of being judged for who you are. This app is a breath of fresh air in the dating world, celebrating every color and shade of the rainbow. And the best part is there's a place for everyone – including those into open relationships.
What sets it apart is its unique cards. These let you craft your acc and discover potential mutuals based on your pref. So, you're in the driver's seat when it comes to finding a match. And the great news is that you're not stuck with one label or identity for life.
The app believes in the power of discovery and evolution, so you can explore your fluid dating prefs with the support of an inclusive community.
Plus, this app is that it's a safe space for everyone. You can be yourself without fear of being judged or ostracized. And because the app vets all its members, you can be sure you're linking with real people. You can connect with local mutuals and make connections in your area.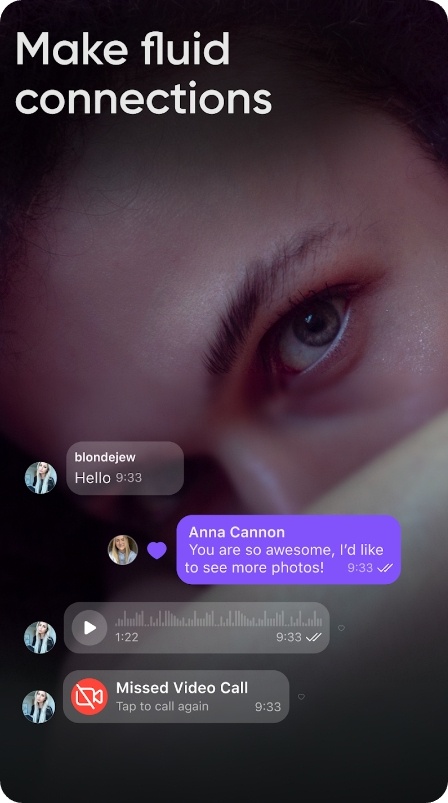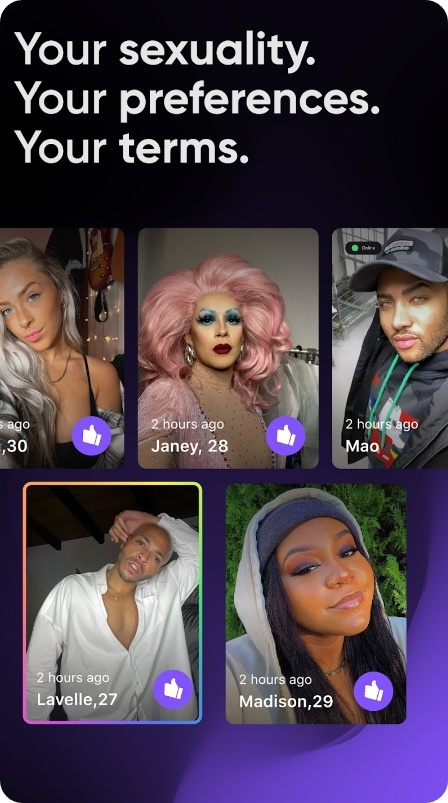 Take a look at: 11 Best Dating Apps for Nerds
Feeld
It's a cheeky, kink-friendly app that is taking the dating world by storm! If you want to expand your horizons and add some spice to your love life, then this is the app for you.
Making an acc is a breeze, and you can even link it to your partner's one for easy searching. Specify your passions and desires, and browse through a litany of options to pick from. With this app, you have the freedom to cater your experience to your liking. Whether you're into a third or fourth partner, or simply someone open-minded and adventurous to explore with, this app has got your back.
One thing that sets it apart is its welcoming, sex-positive culture. With a community of like-minders, you can rest assured that you're in good company. You'll find users from all walks of life and sexual orientations here, and everyone is open-minded, kinky, queer, and poly
Whatever your preferences may be, this app is the ideal platform to explore them. That's an app that celebrates diversity, inclusivity, and sexual exploration. There's a paid pack, but the free version is fully usable.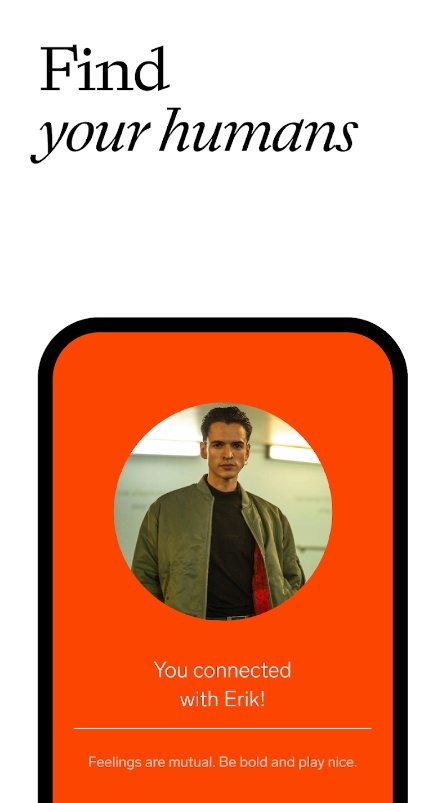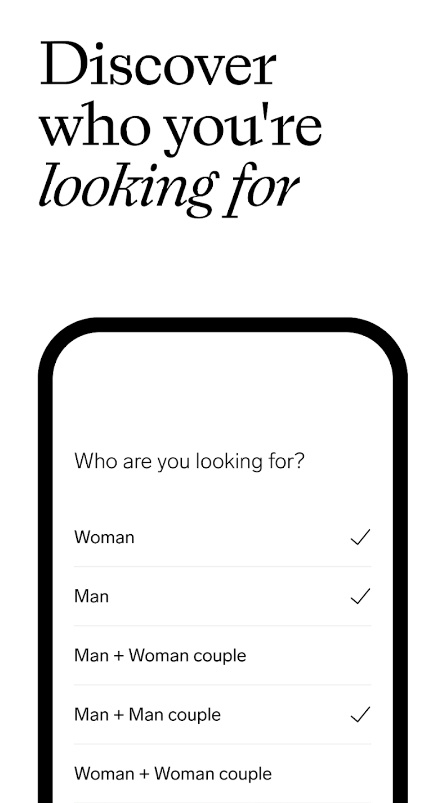 Lex
This app redefines online dating with replies, personal ads, and even groups. It's like a game of "missed connections" for the win! It's a treat for those who want to find a community they'll feel welcome in.
First things first, let's talk about the lack of swiping. Yes, you heard it right. The dreaded swipe culture is not invited here. Instead, this app takes a unique approach by letting you reply to posts, make personal ads, and join groups. Plus, the "missed connections" tool is a game-changer. How many times have you had a missed connection and wished you could see that person again? Well, now you have a chance.
The variety of tools on this app is impressive, to say the least. You can read and write posts from local queer communities, join groups that align with your hobbies, and even make your own. As for your acc, you can add a selfie, and pronouns, and fill out prompts that will spark interesting conversations with potential matches.
One of the best things about this one is that it's not just limited to your local community. With unlimited scrolling, you can connect with queer people from around the world, learn about different cultures, and expand your social circle. Plus, the search filters will help you find exactly what you need.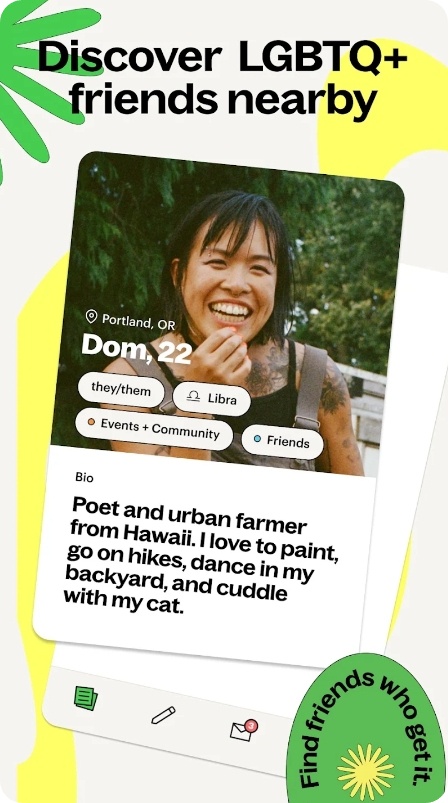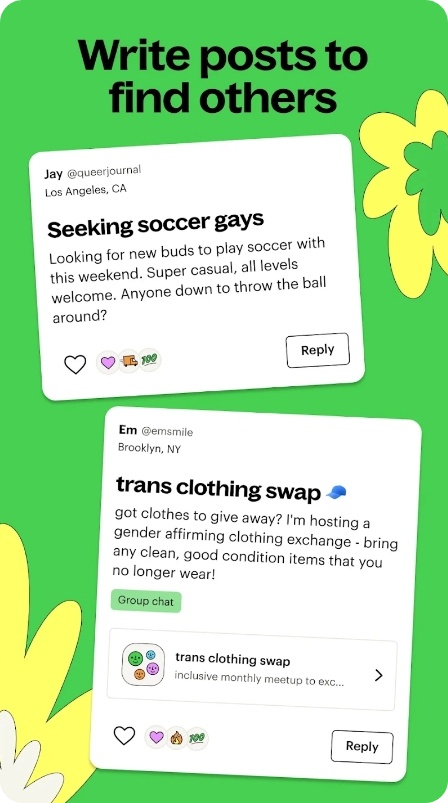 Headero
Here's an app for those who often get disappointed by their matches. Yearning for a judgment-free space to convey your cravings? That's exactly what this app is here for. It's where singles explore their sexuality with style.
This app isn't just for the poly folks; it's for everyone seeking a sex-positive and kink-friendly environment. With this one, you can unleash your true desires and connect with others who embrace them. Its powerful filters let you narrow down your options to find the ideal match that tickles your fancy.
The app lets you flaunt your best angles to matches while keeping those saucier pics for your eyes only. Plus, the option to set pics to disappear adds a layer of privacy that is unparalleled in the dating app world.
Get ready for some steamy conversations! The app's private one-on-one messaging lets you dive deep and truly get to know your match before taking things further. And don't forget to save your favorites because trust and connection are kinda its thing. Thus, you can easily come back to accs you've been into before.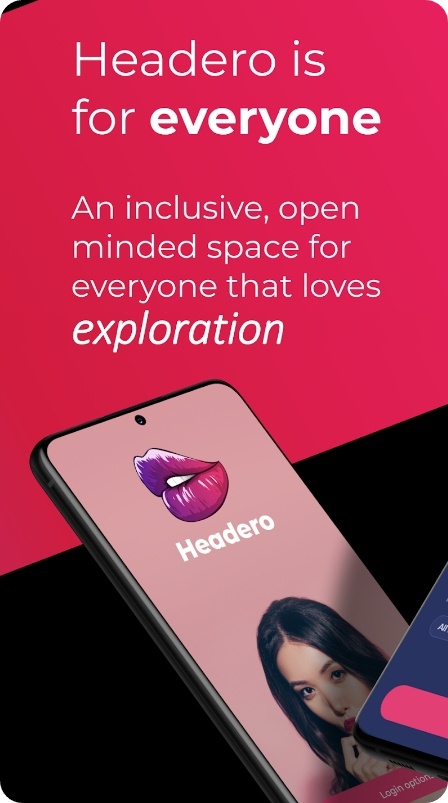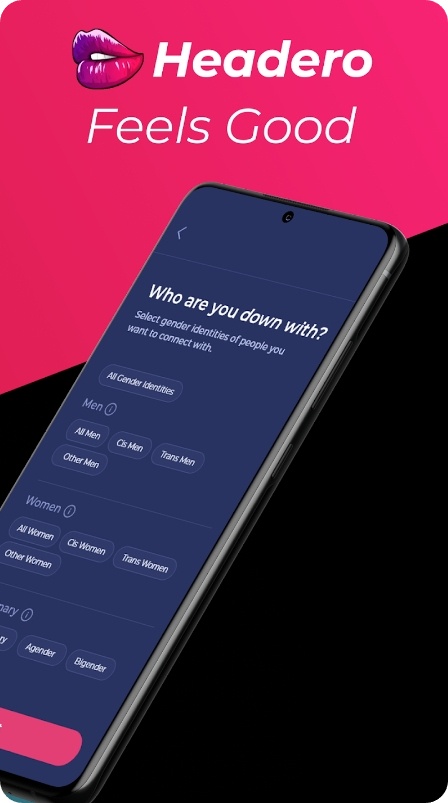 You may also check: 11 Best Dating Apps for Single Parents
Bloom Community
Lastly, we have an app that's solely made for poly, kink, and queer communities to connect authentically and organically through shared events. It covers over 100 gender identities, so there truly is a space for everyone to be their true selves.
But it isn't just about finding a hookup or a partner. It's about forming genuine connections with like-minders. And with a variety of connection prefs to pick from, you can tailor the exp to meet your specific needs.
Here's how it works: peruse the list of upcoming events in your area, pick the one that piques your interest, and become buds with new people. Take the time to introduce yourself, chat with matches, and make lasting connections. Say bye to missed chances and hello to a supportive community that celebrates all the unique facets of your identity.
With this app on hand, you'll never have to wonder if someone is judging you for wanting smth different. Instead, you'll find a welcoming space to explore your desires and connect with others who understand and share them.