Ah, dating apps. They can be both a blessing and a curse, can't they? For demisexuals, trying to navigate the world of online dating can be especially tricky. Between the endless swiping, cheesy pickup lines, and awkward small talk, it's a miracle anyone finds love at all.
That's why we've rounded up the best dating apps for demisexuals you can try. These apps are gems for those of us who need a strong emotional connection before the sparks start flying.
These apps let you connect with locals that match your prefs and make friends all over the globe. From personality-based matches to video chatting options, these apps will help you find a meaningful connection in no time – without having to sift through a sea of incompatible partners. Let's get started!
ACEapp
So, you're on the ace spectrum and looking to find love or just some cool new friends who understand your demisexual, asexual, or graysexual identity? Then this app is just you. In fact, it's the one and only dating app specifically made for our ace community.

Now, we know some of you may be hesitant to give this app a try. Maybe you've tried other dating apps before and just felt a bit out of place or ignored. But this one was made with your identity in mind, so you can feel comfortable and confident in exploring potential connections.

With over 50K downloads and counting, it's clear that the has made an impact on the ace community, and you get a pretty large pool of potential matches, too. This app lets you make an acc and start exploring other ACEs from all over the globe. You can search for others based on location, gender, and age filters. And once you find someone who catches your eye, you can chat with them about common interests or even just your favorite animal (who doesn't love a good cat or dog conversation?).

It also acts as a dating app, because let's face it, most dating sites don't even acknowledge asexuality. With this app, you can feel confident in finding someone who understands your identity and respects your boundaries.

Of course, like any app, there are both positive and negative comments. But hey, that's just the nature of things. It's up to you to decide if it will work for you and your needs.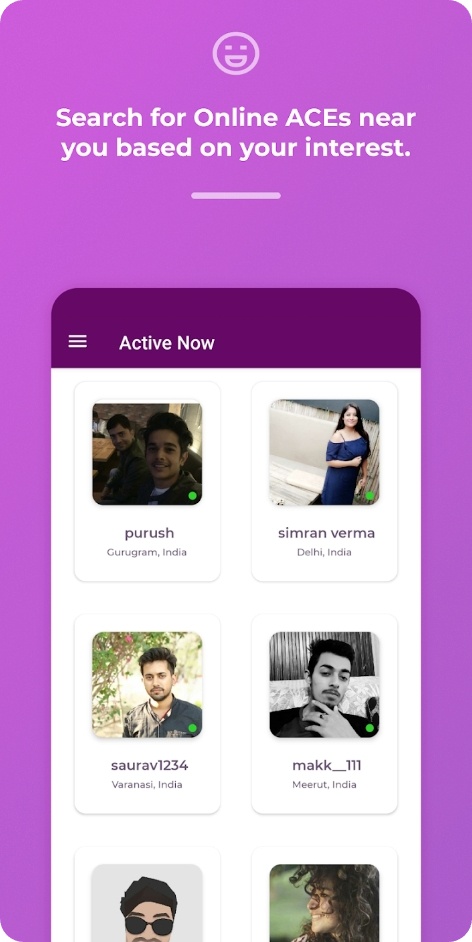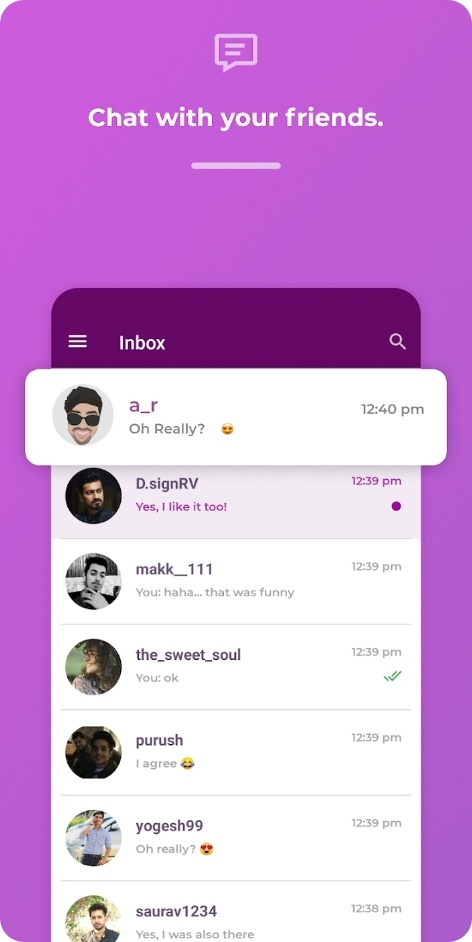 You may also like: 11 Best Dating Apps for Introverts
OkCupid
Here's an app that caters to a wider range of (a)sexual orientations. And while you may consider it to be a rather mainstream app, it will work nicely for demisexuals, too (if you know how to use it the right way).
While the app is not perfect (who is?), it has been steadily improving its inclusivity game, making it a great option for demisexuals. One of the things we appreciate about this one is that you can select your (a)sexual orientation and also search for others who have done the same.

However, if you have a basic sub-pack, be aware that allosexuals will still show up in your regular search and match results. Well, it's pretty easy to ensure it won't happen by paying for a pro-sub-pack, but not everyone will be down to do that. The paid pack has a deal-breaker that filters out anyone who doesn't fit your selected orientations.

That being said, some users have reported that even with the dealbreaker option, allosexual matches still slip through the cracks. While this is frustrating, we've found that using the "highest matches" filter still yields plenty of demisexual options. All in all, if you need a wider scope of orientations, give this one a try.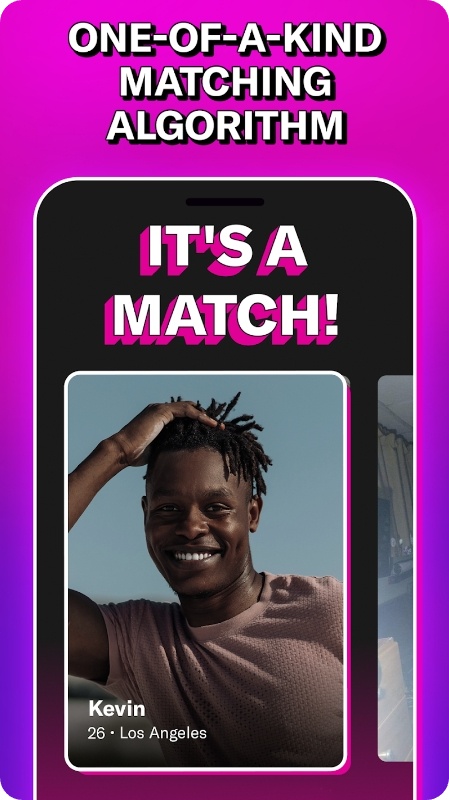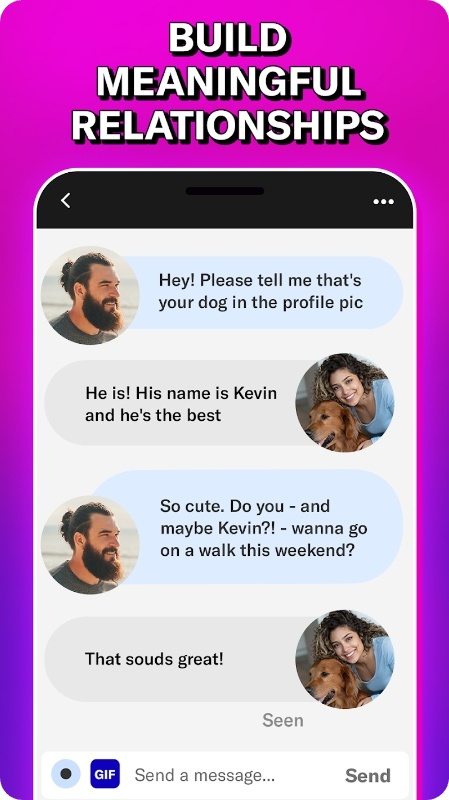 Bumble
Now, what's the first thing you need to consider while picking a dating app? If you thought about safety, you were right. Safety comes first, and this app definitely takes that seriously. The app is a safe space for asexuals, demisexuals, and graysexuals to find their tribe while still keeping their orientations hidden if they choose to do so. Kudos to it for being inclusive and understanding.
Plus, the app lets you link your Spotify and IG to showcase your interests and make even more connections. And let's not forget about the video chat, a must-have to connect on a deeper level while staying safe. Use it to get to know your matches better and see if there's a spark before you take things offline.

Now, let's talk about the downsides – because let's face it, no dating app is perfect. It operates with a bit of a twist – only women can start the conversation after a match is made, and even then, they've only got 24 hours to do it. Men can respond within that time frame, but after 24 hours, the match is gone forever. While this may seem like a disadvantage initially, it's actually a great way to ensure that users are serious about making connections and not just swiping mindlessly for the heck of it.

Another issue (but let's be honest, this one goes for most apps) is that the best features are locked behind a paywall. We get it, we all gotta make some money, but sometimes it's frustrating to see a potential match and not be able to do anything about it because you didn't fork over some cash.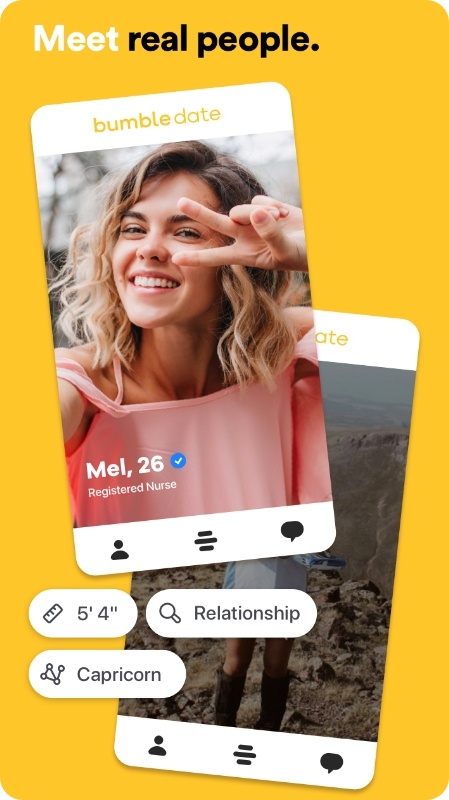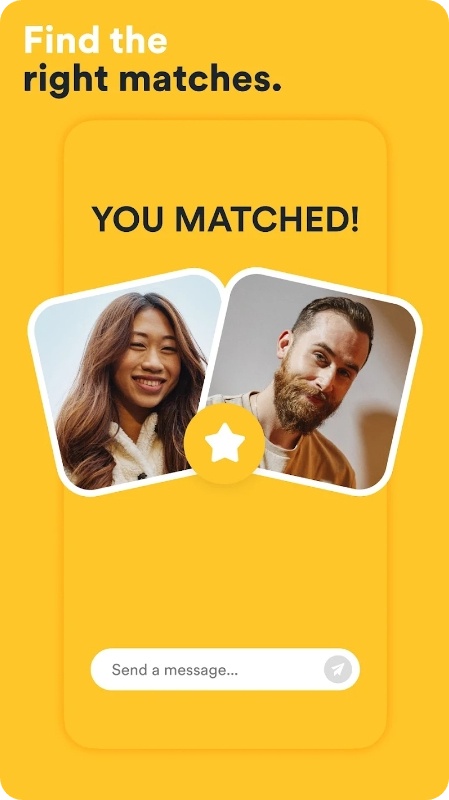 Check also: 11 Best Dating Apps for Nerds
Turn Up
Move over Tinder, there's a new dating app in town, and it's perfect for music lovers! It's the ultimate platform for anyone who wants to find a partner based on shared musical tastes.

As a demisexual, you know the struggle to find someone to connect with on a deeper level before diving into a romantic or sexually charged relationship. But with this one, you can rest easy knowing that you'll be matched with people who appreciate music as much as you do.
What's particularly cool about this one is that you get to make your own personal blind tests. So not only can you share your favorite artists and songs, but also test potential matches' musical knowledge. It's a fun and engaging way to break the ice and find out what makes someone tick. Plus, you get to show off my musical prowess, who doesn't love a little friendly competition?

The algorithm does the hard work for you, matching you with nearby people who share similar musical tastes. No more awkward first dates struggling to find common ground, we can jump straight into discussing the latest indie releases or classic rock albums that shaped our youth.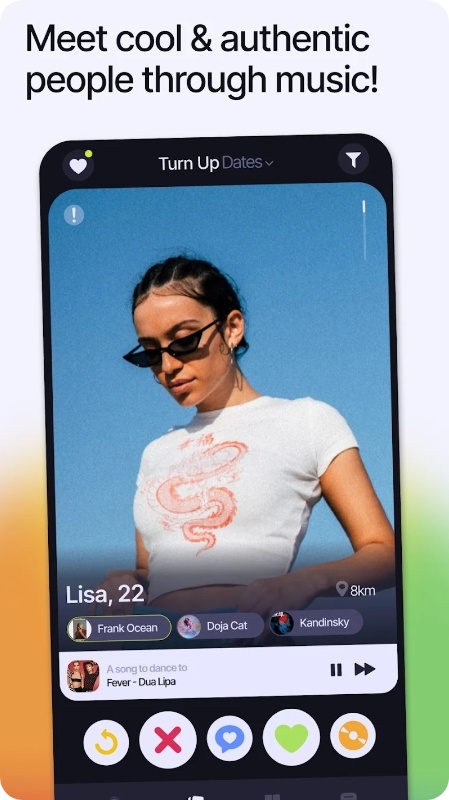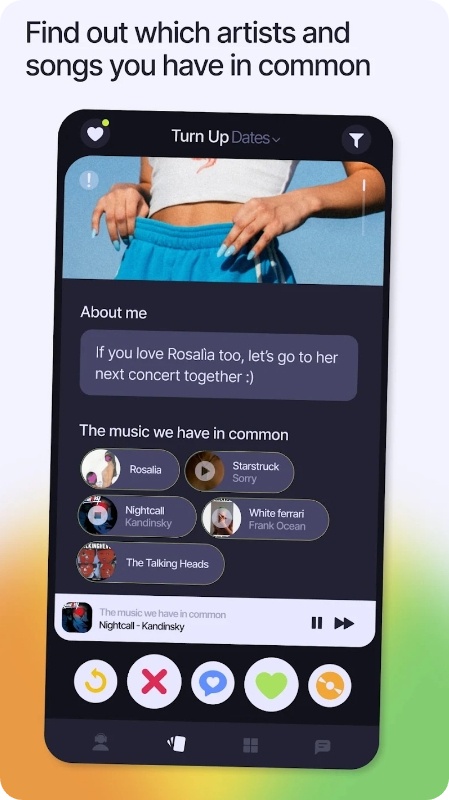 Hinge
This app is a gem for demisexuals looking for love. We know it's hard to make a genuine connection when the focus is solely on swiping left or right based on a few pictures and a brief bio. But that's where this app comes in – it actually cares about forming meaningful connections.
The unique prompt lets you showcase your personality and interests beyond just a basic selfie. Thus, the potential matches can really get a sense of who you are, and vice versa. The app's algorithm is made to introduce you to people who are likely to be a good fit for you, increasing your chances of finding that special someone.

Above that, the app is committed to making sure that the dates you go on actually go well. They check in to see how things are going and use feedback to improve their recs for future matches. And they ask important questions about religion, politics, and future plans to help you find someone who is truly compatible with you.
Another thing you'll surely like is that it includes voice prompts, so you can get a better sense of someone before taking things offline. Plus, the app does a great job maintaining safety, which is always appreciated.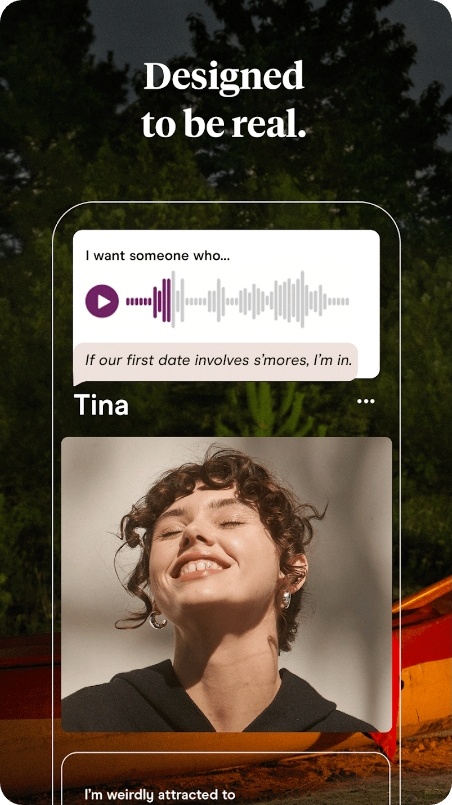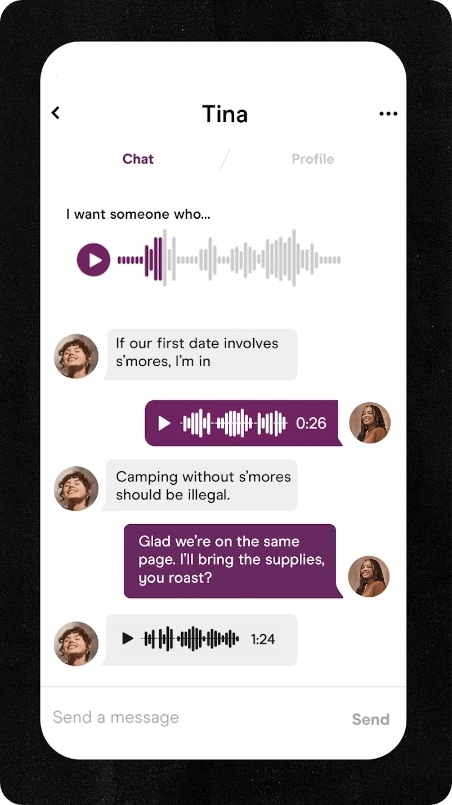 Take a look at: 9 Best Dating Apps for Hikers
Taimi
It's an all-inclusive fluid dating platform that celebrates every color and shade of the rainbow, including demisexuals. The thing that makes this one special is its cards. With these, you'll have the power to craft your own acc and discover potential mutuals based on your prefs.

Whether you're into long-distance or local dating, casual hookups, or a long-term partnership, it has got you covered. And the best part? You'll never have to worry about being judged for who you are or what you're into.

The app believes in the power of discovery and evolution. You're not just stuck with one label or identity for life. You might identify as asexual now, but who knows what the future holds? It's committed to honoring all fluid dating prefs and making sure there's a spot for everyone in our community.

You can get matched with real and vetted local mutuals who share your rainbow shade. Whether you are fem or butch, bi or trans, or anything in between, it is the place to connect with like-minders. And thanks to the "near me" filter, you'll get to connect with those in your area and maybe even start a meaningful relationship.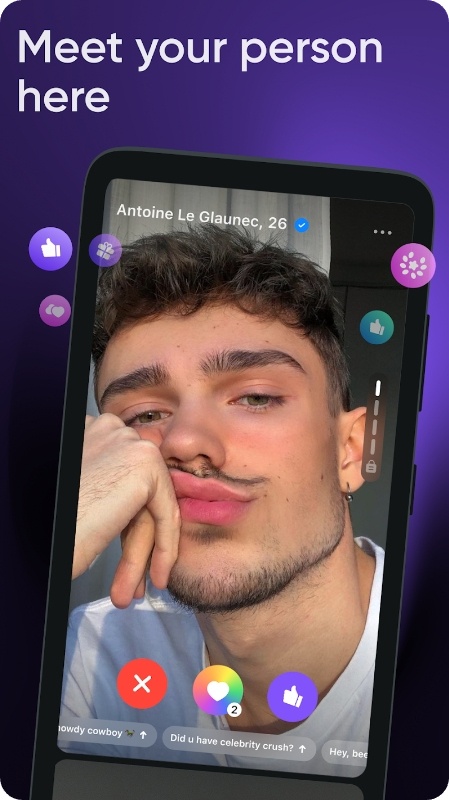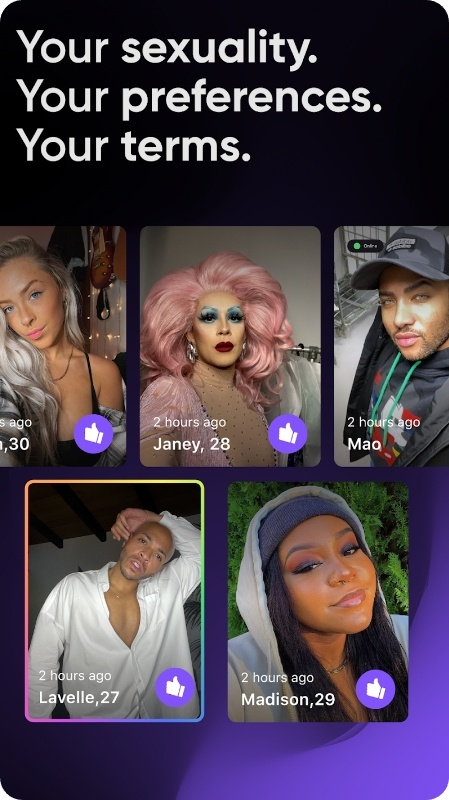 You may also check: 11 Best Black Dating Apps
Feels
To wrap up, we have an app for those who feel like they can't truly showcase their amazing self on mainstream dating platforms. It's a feel-good dating app where creativity, self-expression, and good vibes collide!
Forget about boring accs, this one brings you immersive stories that reveal a person's true personality, hobbies, and interests. You can upload vids, add captions, and even add animated stickers and Q&A sections. Plus, with plenty of options for pronouns, gender, and orientation, you can finally be unapologetically YOU!
But it isn't just about showing off your own awesomeness. Take a leisurely stroll through other people's stories to get a real sense of their vibe. And worry not, you can filter by expectations to find those who are on the same wavelength and skip the small talk!
But here's where the real magic happens: sending "good vibes" to someone. It's like a like on steroids, sparking fun, easy, and pressure-free conversations. No more dull "Hi, how are you?" messages! You'll have countless icebreakers to pick from. And for demisexuals, it's a game-changer in building emotional connections.