We all know the struggle of trying to snap the ideal shot from the first try. Sometimes you need a few tries to capture that flawless smile or picturesque landscape.
Luckily, we've scouted the top apps to take multiple pictures on Android & iPhone you could try. These apps are great if you need to take shots hands-free, and some of these cover other cool tools like letting you add timestamps and all that.
With these on hand, you'll get to take multiple pics in a row to ensure you've got the full beauty of the moment. These are must-haves for pros and newbies, and all of them are easy to use. Let's dive in!
selfer
Tired of begging your buddies to snap a pic every time you want to flaunt your fabulousness on IG? Say goodbye to the struggle and hello to this app – your new BFF. It is the real deal for anyone who craves stunning selfies without the hassle of finding a photographer.
With a custom cam, it captures pics at intervals you set. Say bye to one-angle wonders, now you can snap from all the best positions and cherry-pick the cream of the crop.
The app comes with all the tools you need to take an amazing selfie, including autofocus, configuration of intervals in secs and mins, screen lock, and more. You can even switch between front and back cams and enable the switch sound!
But hold on, that's not all! Pics are neatly saved in-app, ready for easy management. Save them in your cam roll, delete some, or show off to your squad – the choice is yours! This app is the ultimate companion, taking your selfie game to legendary status. So, stop bothering your friends and start snapping those pics on your own!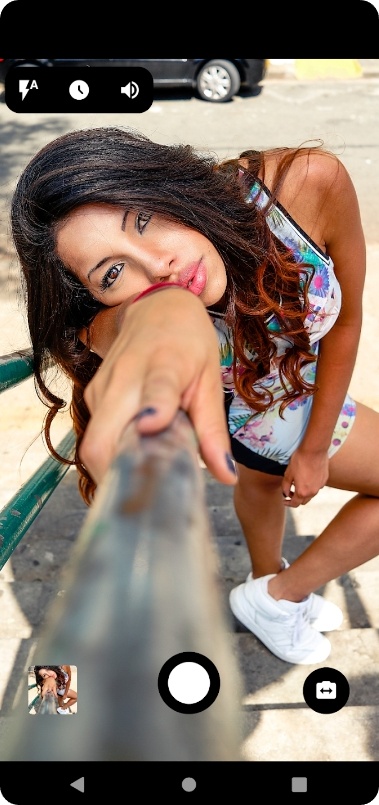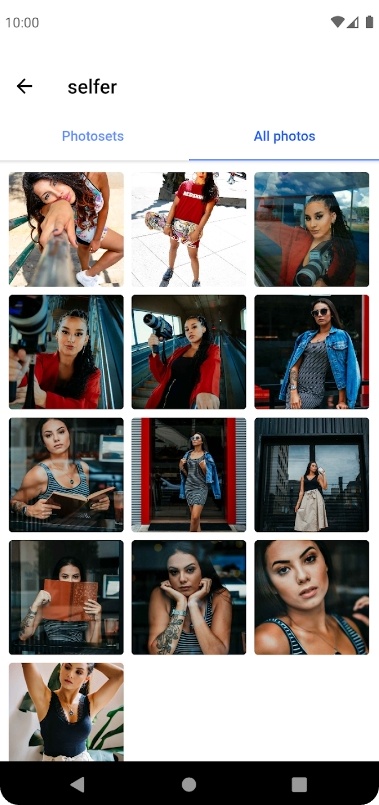 You may also like: 12 Best Cut and Paste Photo Apps
Multi Photo
Fed up with getting blurry action shots and missed photo ops? Give this app a try, then. This app is a game-changer for crisp, clear action shots. Pet owners, sports enthusiasts, and parents rejoice! Your photography arsenal just got a ninja upgrade.
It's like having a ninja photographer in your pocket, capturing multiple snaps at lightning-fast speeds. No more pet noses out of frame or baby smiles fading away!
With this one, you'll have the power to adjust the number of shots per click and set precise timing intervals. It's so easy, you'll be snapping pics like a pro without lifting a finger! And guess what? The quality remains as sharp as ever, so you won't sacrifice a single pixel for speed.
But wait, there's more! You can fine-tune settings, zoom in and out, switch formats, and even flaunt your high-speed masterpieces on IG. Managing your shots is a breeze too, easily select the best ones and wave goodbye to the rest. It's also free, and the ads are minimal (they don't affect the process that much at all).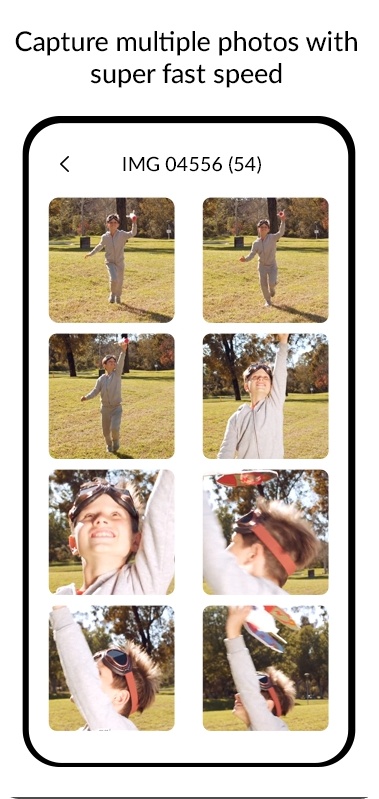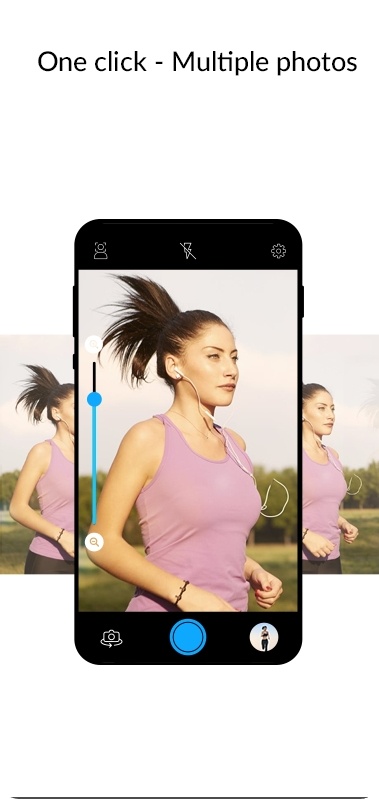 Camera Timer
Are you the one who is being excluded from group pics because you're always stuck playing photographer? It's time to stop that! This little gem lets you take multiple snaps at a set interval, so you can finally jump in the frame and strike your most IG-worthy pose.
What sets it apart is its ease of use. Simply pick your initial delay, interval, and number of snaps. Then place your phone facing the scenery and let the app work its magic. No more fumbling with settings or trying to balance the device on a precarious surface (it's too risky for the price we're paying for phones nowadays).
But what really seals the deal for us is the app's backup tool. We all know the agony of losing precious memories due to a forgotten backup or a tech malfunction. With this one, you can easily sync your pics to a cloud service and rest easy knowing your memories are safe.
Of course, no app is without its quirks. Uninstalling the app can delete your pics, so make sure to sync your folder beforehand. And if you're a stickler for HQ shots, you might be disappointed in the app's limited options.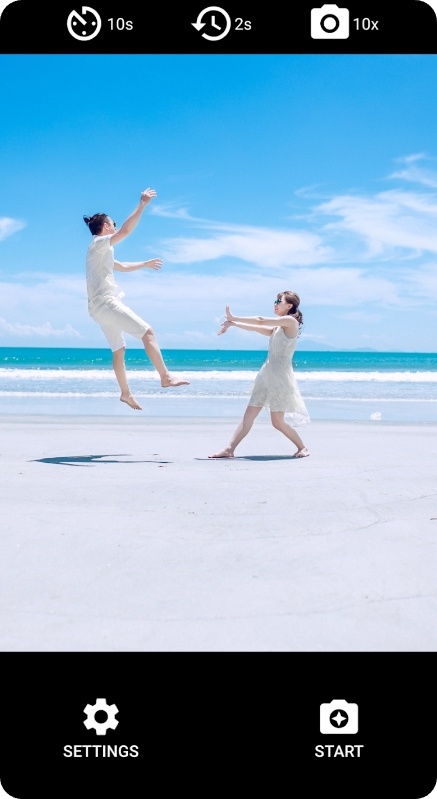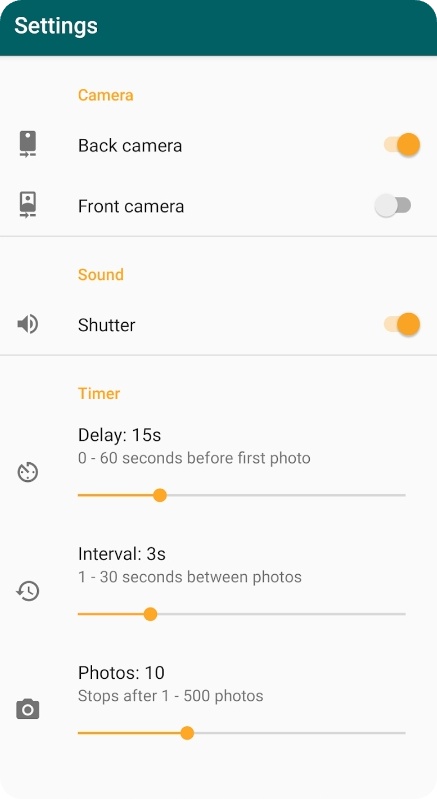 Lens Buddy
This app is ideal for anyone who wants to take pics without having to press buttons or even hold the phone. With its adjustable timer and an array of tools, this is the ultimate self-timer app.
One of the top aspects of this one is its cam roll integration. You can save, sort into albums, view, and manage your snaps all within the app, without ever leaving it. Plus, with RAW pic support, your snaps will be clearer and more vivid than ever before.
And if you need smth even more advanced, the app covers portrait mode, burst one, and even tracking focus. But the fun doesn't stop there! It also comes with a variety of sound FX and announcements to help you get the ideal shot. Plus, with its framing tools like the grid and lvl, your snaps will be ideally aligned every time.
And let's not forget about the app's clean, easy UI. Whether you're a content creator, a solo traveler, or just someone who wants to take great pics, it is the app for you.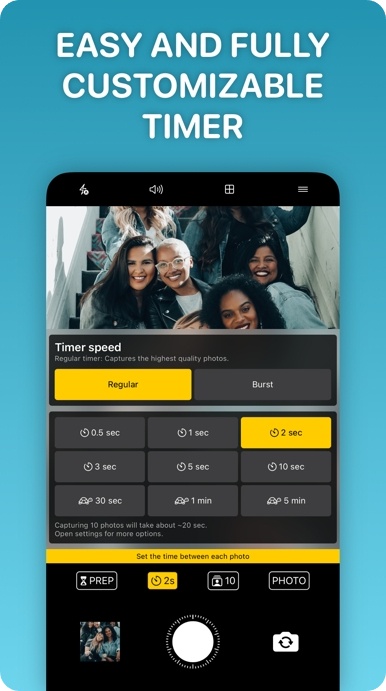 Timer Camera
Tired of blurry and wonky pics? Say goodbye to amateur hour with this app! Prepare for mind-blowing photography skills and unleash your inner artist.
First off, the timer ensures that you have the ideal timing for your shots. And with burst mode, you'll never miss a moment. Plus, the real-time filters add a little extra flair to your shots.
But wait, there's more! The app gets you to transform pics into epic shareable vids. Personalize those frame clips with the video stamp tools. You can even keep things steady with auto-stabilization – always picture-perfect! And with the touch to select focus and metering area, you're in control of what's in focus.
Take control with touch selection and precise focus. Detect faces like a pro and pick focus modes for ultimate precision. Adjust cam resolutions and image quality. 4K UHD video? The app lets you do that too! Not just that, we've got GPS location tagging with compass direction. On-screen display for battery, time, memory, and orientation.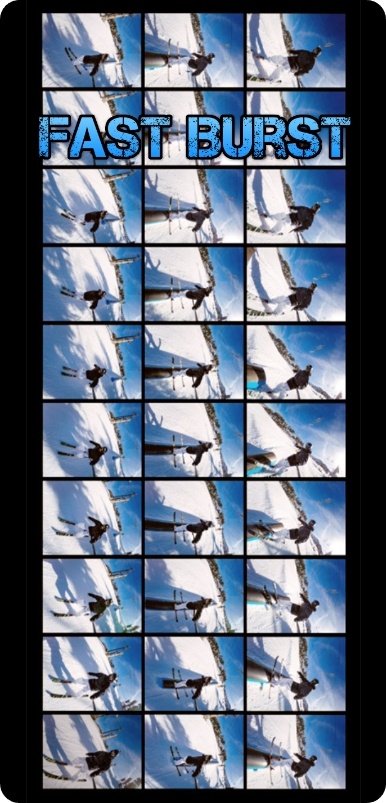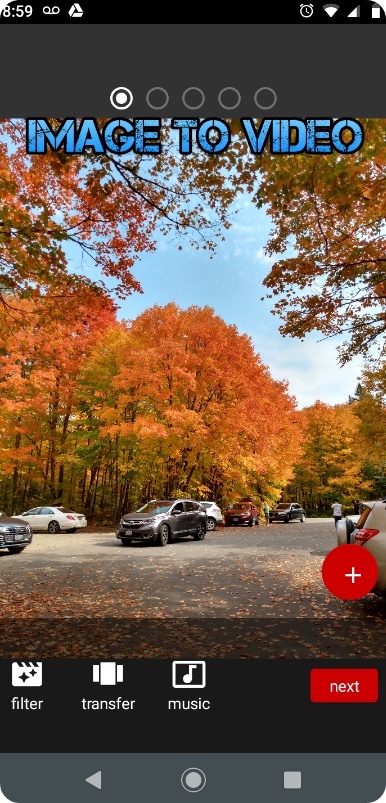 Check also: 11 Free Apps to Enhance Photo Quality
Photo Timer+
Do you want to get in on the action and be the star of your own pictures? This app can help. It's the ultimate solution for anyone who wants to take multiple pics on multiple delays with ease.
One of the best aspects of this one is the variable length of the timer. With just a few taps, you can set the timer to go off every 3, 10, 30 secs, or up to a minute apart. If you're capturing a family snap, a special moment with buddies, or even just a stunning sunset, this app ensures you won't miss a single shot.
But it's not just the timer itself that's impressive. It also has a countdown audio, so you know exactly when the next pic will be taken. And with the multiple snap option, you can take as many pics in each interval as you like.
Worried about lighting? Don't be! This app includes flash control, so you can get the ideal lighting in any situation. And with the ability to preview and share your snaps, you can show off the shots right away.
Perhaps the most impressive tool of this app is that it saves your pics straight to your cam roll. No more searching through countless apps and folders just to find your beloved snaps.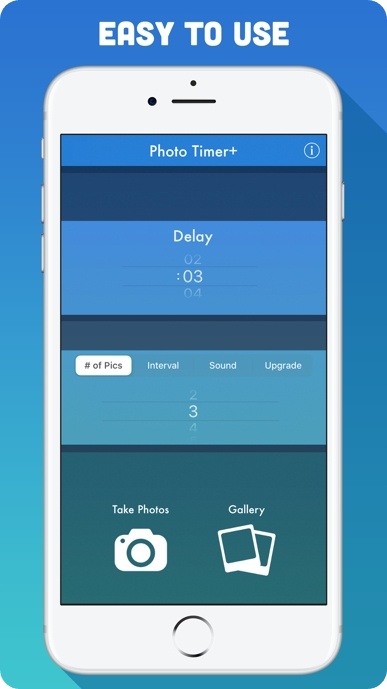 Silent Camera Continuous
This app is like a dream come true for parents and pet owners who want to capture the quick and adorable moments of their little ones and furry pals without making a fuss about it. And let's not forget the host of parties or the adrenaline-pumping sports events that call for continuous shooting.
This app covers a plethora of tools that make your pic-taking exp seamless and effortless. It has a silent shooting mode, you can take pics of sleeping babies or dozing pets, without waking them up or startling them with the sound of the shutter.
The high-speed continuous shooting lets you capture every single move of the little munchkins or the quick leaps of your pups. And if you want to take it up a notch, you can switch on the continuous shooting, which will continue shaping until you tap the screen again.
The zoom lets you focus on specific details without compromising the quality of the pic. And if you need to adjust the exposure, you can easily do so with the conversion. The self-timer comes in handy when you want to take a fam or a group shot.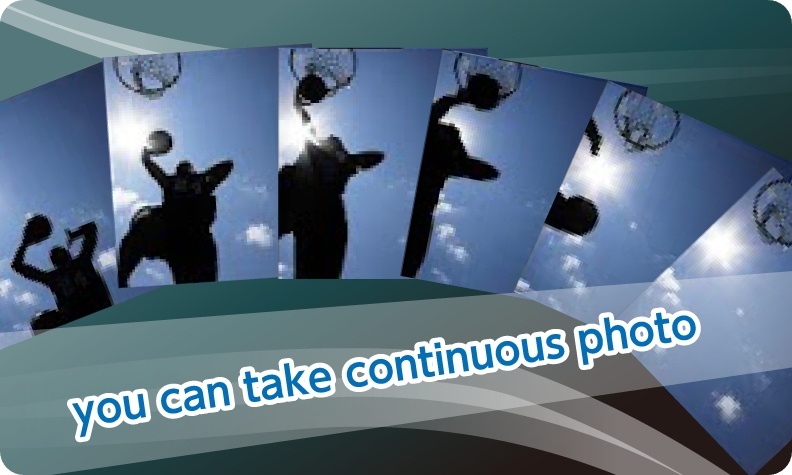 Self Cam Timer
Have you ever tried to take a selfie only to end up with awkwardly angled shots and blurry pics? Well, we've all been there, and luckily there's a way to stop that from happening.
This app is a treat when it comes to taking pics of yourself. It lets you take a series of snaps with a timer, so you can place your phone wherever you want and strike the ideal pose. With a variety of tools, you can adjust the app to fit your photography needs.
One of our favorite aspects of this one is its burst mode. With just a click, you can take a series of snaps in quick succession, helping you get those moments. And if you need a little delay between each shot to change up your pose, no problem! The app even lets you configure delay times to ensure you get a flawless shot every time.
Whether you prefer your phone's front or back cam, this app makes it easy to switch between them. Need to take a group selfie or want to capture a scenic bg? No worries! The app even gives you the choice to pick the number of pics you want to capture, so you'll never miss a shot.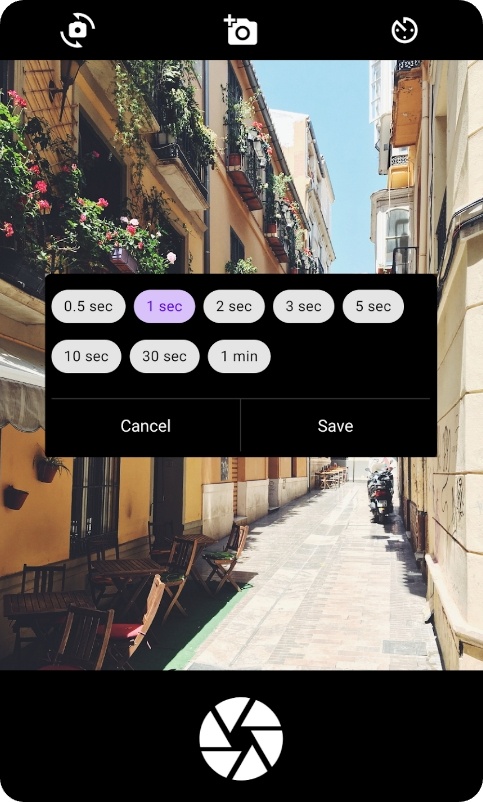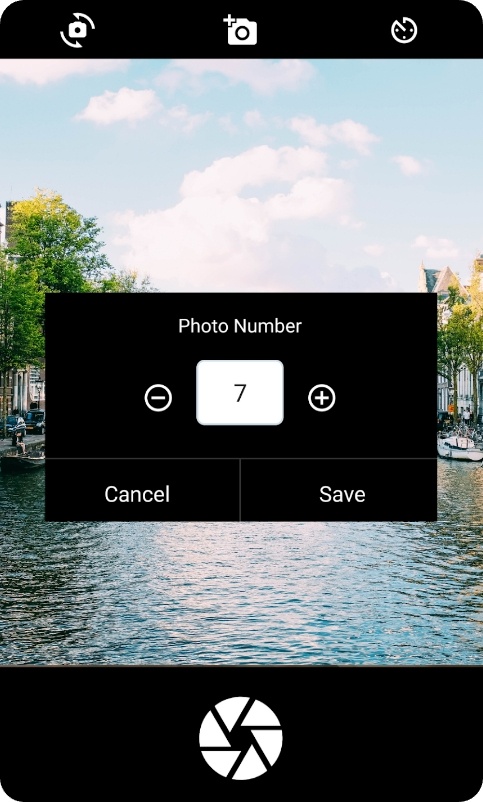 Fast Burst Camera Lit
This app is a gem when it comes to capturing those split-second moments. With the ability to hold down the shoot button for continuous bursts or tap for fast single shots, you'll never miss a moment again.
One of our fave tools is the zero shutter lag. As soon as you press that button, the pic is taken. No more waiting around for the perfect shot, it's captured instantly. This app also comes equipped with flash, focus, and zoom capabilities. And the shutter sound can be turned off for those stealthy ninja shots.
Now, onto the shoot modes. The options here are fantastic. From a single to full burst, pre-shot, or motion trigger, there's a mode for every situation. There's a built-in editor, too. You can add filters, and frames, and even make animated GIFs if needed.
And let's not forget about the kinds of shots this app is good for. From sports action shots to capturing your kids or pets in motion, to being your trusty party cam, the app has got you covered.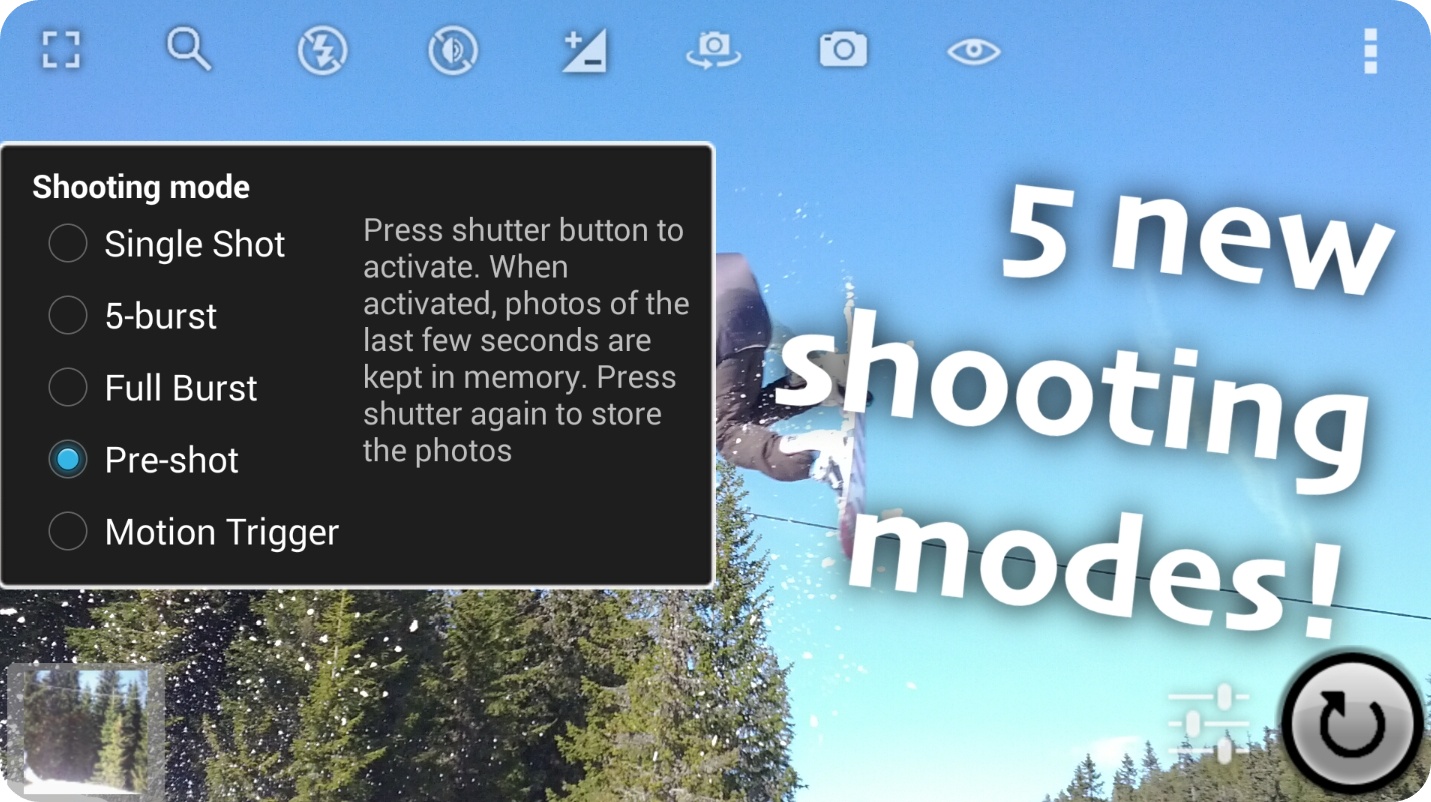 You may also check: 9 Best Apps to Create Avatar from Photo
Burst Camera
To wrap up, we have an app that's here to ensure you won't be missing out on cool shots. With its incredible burst mode, your photography skills will soar to new heights.
Not only does the applet you take multiple snaps in quick succession, but the interval between shots is minimized to capture those blink-and-you'll-miss-it moments. Say goodbye to the frustrating lag time between shots and hello to crisp, clear images every time.
But wait, there's more! The app covers a scope of adjustable settings, including the ability to adjust the number of shots taken in each burst and the option to save only the best pics. Plus, with its intuitive UI and easy-to-use controls, even newbies can capture stunning pics with ease.
Don't just take our word for it. The app has received rave reviews from users, with many hailing it as a game-changer in the world of smartphone photography. And it's also free and is not overloaded with ads.