When you first launch the Cubes Innopia application, its animated menu appears in front of us, which is easy to understand. Registration is not required, so you can start completing the levels immediately after launch.
And for everyone who likes cubic shapes, we prepared a list of the classic Tetris apps.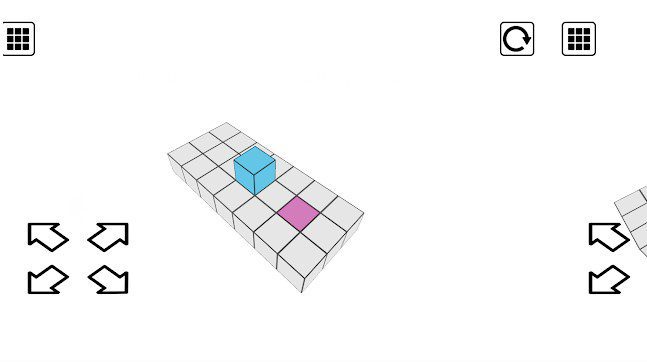 In the main menu Cubes Innopia is very attractive with flying colorful cubes that correspond to the name of the app.
The goal of the game is quite simple. We need to use the control buttons which are located in the left menu to move our cube to the marked point. With the development in the levels, you will have to solve complex puzzles. This app will not make you bored. There are several buttons such as pause and start over.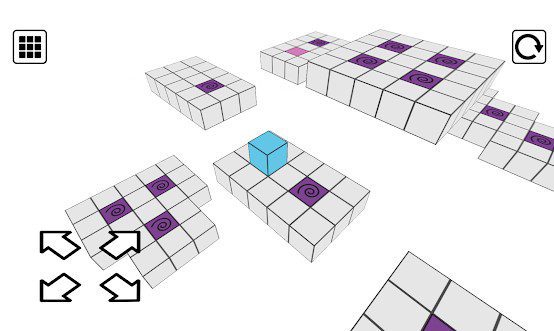 That is, when you get confused during the solution, then you can click on the restart button, which is located in the upper right corner, also, in addition, you can move between levels, for example, when you want to pass the last level or remember the most memorable one, then you can easily do it.
The application has a FAQ in which you can find the questions you are interested in, the application also contains the developers' data, so you can contact them with ideas or problems.
Another category of classic games, along with Tetris games, is the make and block games. You can find the best of them on this list.
The application is very easy to use and very interesting to play and everyone will like it.