It's so great to play your favorite games on your smartphone after a hard day at work. You can relax and enjoy the gameplay. Sometimes we don't have enough memory for our smartphones to download our favorite games.
It all depends on the model of your device. Try cloud gaming apps that don't require installation. All you need to do is to choose the right game and start playing. You will instantly be able to enjoy the gameplay because the app works over the Internet.
Before starting the game, make sure you have a good Internet connection or you are connected to Wi-Fi. In simple words, you can play remotely through the clouds.
You may also like: 21 Best Creature Collecting Games for Android & iOS
Moonlight Game Streaming
Do you have an NVIDIA computer then this app will help you play your favorite games? An internet connection is required for this app to work. If you have enough traffic you can use mobile data. All data about additional devices will be sent to your computer.
Game performance depends on your computer as well as on your smartphone. The better your device, the smoother will be the performance. You do not need to pay for this app. Moreover, it has no ads. This will allow you to fully enjoy the gameplay of streaming games.
It needs to be said that the app supports games purchased in any streaming store. Only Ultra HD quality and realistic sounds are in this app. When you first turn on the app, you will be able to read the instructions for use.
The process of activating the streaming service consists of three steps. First, you need to turn on the streaming field. Secondly, you need to find the necessary computer and connect it to the app. Thirdly, you can start streaming and enjoy the game.
If you want to know a complete guide on using the application, you can find all the information in the help section. Even though the app supports only NVIDIA, it is not a subsidiary of the company.
We want to warn you that the first setup of the app and connecting it to your computer will be a difficult process. Especially, if you are not a tech. Read the guide carefully and follow the instructions.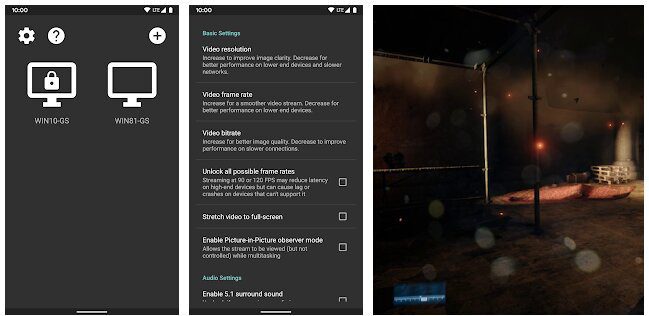 You may also like: 11 Best Pet Care Games for Android & iOS
PS Remote Play
The next app on our list will allow you to control streaming services remotely. You will be able to connect to your PlayStation 4. or 5 wherever you are. Moreover, you can display the screen of your game console on your smartphone device.
This app is feature-rich. Firstly, you can use it as a display for the PlayStation. if you don't want to play it on a big screen. Secondly, you can use this app as a controller. You can forget about wires and unnecessary components.
If you have any questions you can use the voice chat. You should permit to use the microphone of your smartphone. What do you need for this application to work properly?
Firstly, you need a smartphone, preferably with the latest update. Secondly, you need a PlayStation 4 or PlayStation 5 with the latest update. You also need a stable internet connection and a created account on the PlayStation.
Make sure that the Internet connection is stable so that there are no problems during the game process. Your device must be verified, otherwise, you may experience problems with operation.
Many users complain that in the latest updates they cannot connect the app to the PlayStation to use it as a controller. The app has been installed over 10 million times.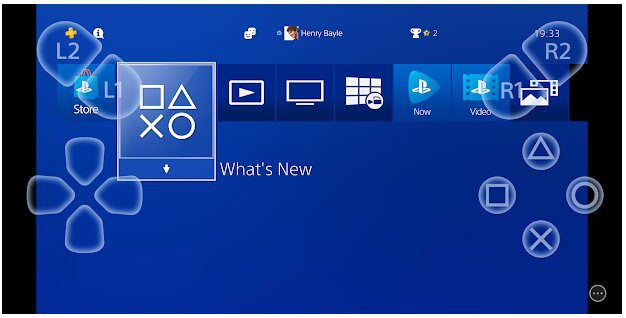 Steam Link
Would you like to stream games from all your computers? Then download this app and you can have a great library of all your streaming games in one place. No matter what streaming service you use.
The app can connect to Windows, Mac, or Linux systems. The app is easy to use. Your smartphone and computer must be connected to the same Wi-Fi network for best performance. Use the app as a controller. It uses a touch screen system that allows you to make a joystick out of your smartphone.
The app supports more than 10 languages ​​and has an age limit of 17+. What's more, it doesn't run in the background and takes up only about 30MB.
If you travel a lot, this is a great opportunity to take all your streaming games with you. Connect the apps to any new device and you can enjoy your games no matter where you are.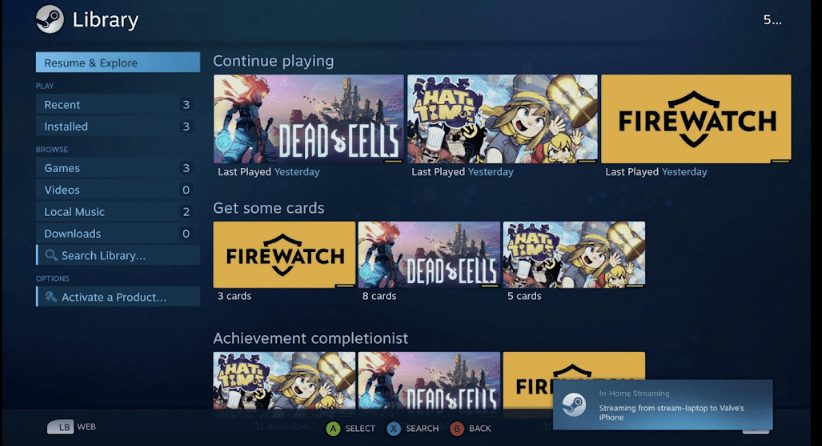 PlayStation App
Probably everyone knows what PlayStation is. This is a huge gaming service for all ages and preferences. Download this app and you can connect to your PlayStation account and start controlling everything that happens.
Moreover, you can chat with your friends. The app will show you who is currently online and also allow you to send a message. You can communicate in any way by text or voice messages as well as by sending photos and videos.
Plus, you can set the dates of your next joint games in a special calendar. The app will show you the profiles of your friends with their awards and achievements. Use this app as a complete PlayStation.
You will be able to buy games and also pre-order them. Open app settings and allow notifications to be sent. So you will not miss any invitation to play together and the latest news. Wishlist notifications have been added to the latest update.
Add interesting games to your wish list and the app will notify you if the price of the game is dropped. You will always know about the sales. It has a high rating on the markets – more than 4.5 stars.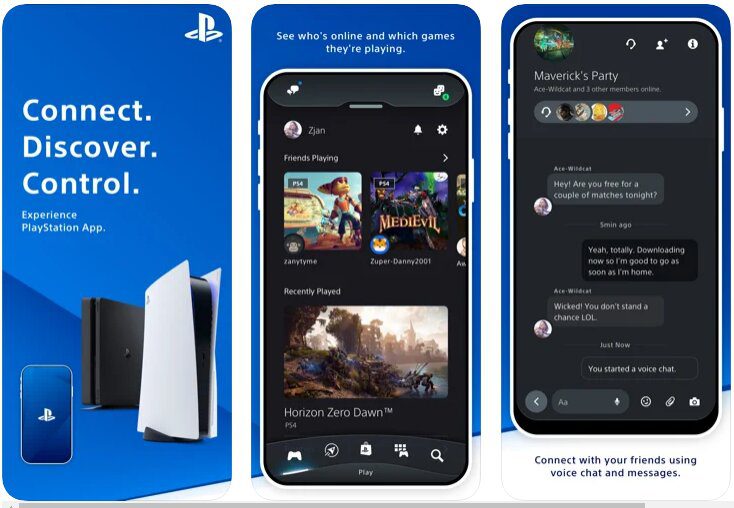 You may also like: 7 Best Snake VS Block Games for Android & iOS
Vortex Cloud Gaming (Early Access)
This app has early access. You can enjoy your favorite games on any Android device. The app will allow you to connect your smartphone to any streaming service and play games without downloading them.
This is a huge cloud gaming community. What's more, you can connect your smartphone to the console and the big TV screen. Use your smartphone as a joystick.
The app is paid and has three usage plans: Basic, Pro, and Ultra. Each of the plans has its price as well as the number of games available and the number of hours of play per month. This app will allow you, oddly enough, to save money.
You don't need to buy expensive console hardware or PC games. Everything you need is in one app. Moreover, it has been downloaded over 10 million times and has an average rating of over 4 stars. The developers continue to update the app adding new features and games.
We want to once again draw your attention to the fact that this is early access, so the app is waiting for big changes and global updates.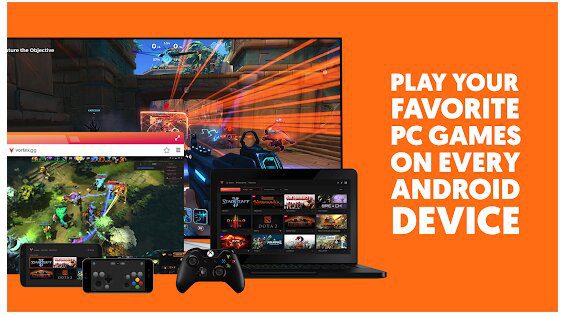 NetBoom – PC Games On Phone
Do you like to play PC games but don't want to waste the memory on your smartphone? Then try this streaming cloud app. You can delight any of your games using the data cloud. This means that you do not need to download games, but simply click on the game icon and enjoy online gaming.
The app has several categories of games from action to puzzle. Moreover, you can read the description of the game. The app supports a virtual keyboard. On the left side of the screen, you can find the joystick control and there are action buttons on the right side.
No matter where you are, you can play your favorite games anywhere. The app allows you to share the screen of your smartphone on a TV, a laptop, or a computer. Use your smartphone as a joystick.
What's more, it's a great controller for any game. Forget spending a few hundred dollars on games. You will get full access to the coolest games on your computer. There are several problems with the app.
Sometimes it takes a long time to load the picture of each game. It does not affect the performance of the games. The app has been installed by more than 1 million users. Try this awesome streaming app and enjoy the coolest games.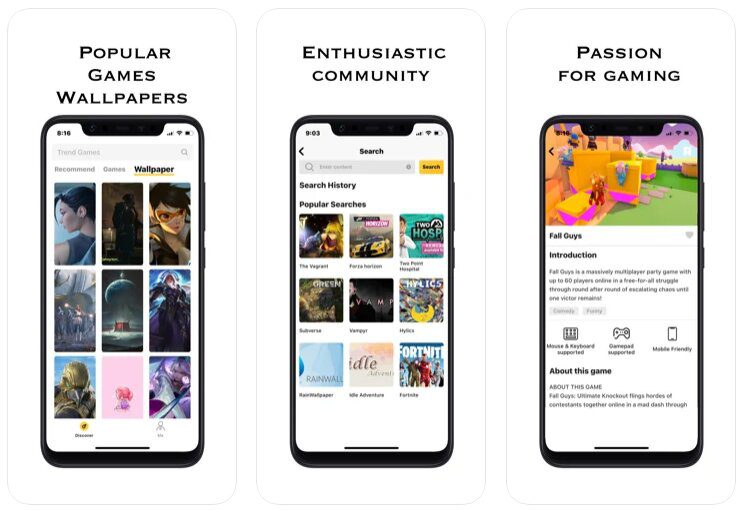 Xbox Game Pass
Xbox is a popular gaming platform that everyone knows. You can find hundreds of cool games there. You will be able to complete quests and receive daily rewards. Play all your favorite games using your smartphone.
You will find excellent quality graphics and deep sounds. This app uses the cloud to run games. Forget about heavy computer equipment and wires. Now all you need for a pleasant game is your smartphone.
Connect your device to the TV screen and enjoy a large size. The app will give you a discount of up to 20% on the purchase of games through a mobile device. If you have any questions, you can contact technical support and you will receive an immediate answer.
The app will notify you of new games as well as the latest updates. You can install when installing games as well as prepayment. The app has a nice modern design with intuitive navigation.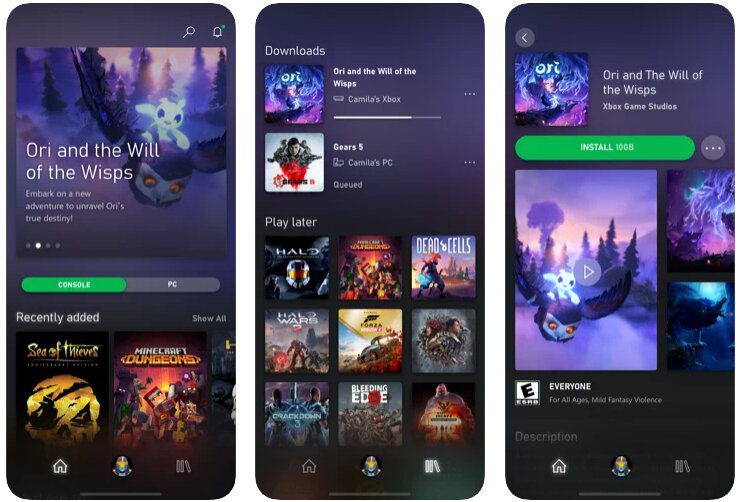 You may also like: 7 Best Modern Tetris Games for Android & iOS
Sora Stream – Cloud Gaming (Early Access)
Sora also has early access so not all features are available. Download this app and you will have access to hundreds of cool games. You don't need to download them because they are all in the cloud.
The app has both modern and retro games. You will enjoy these cool all-famous games. It has 16 categories. You will find what you like. To use the app you need to pay for a plan. There are several ways to subscribe.
First, you will be given one week of free use of the app. You can pay weekly but it's not very profitable. The app has two main subscription plans – Standart and Premium.
The premium plan unlocks the full functionality of this app including parental controls and the creation of up to 4 accounts. It's a great way to keep in touch with all your family or friends. You can view your child's play history if you're worried.
Moreover, set a time limit for the game. Download the app to your smartphone and you can play on your computer, TV, and even tablet. Each app has a detailed description and a rating.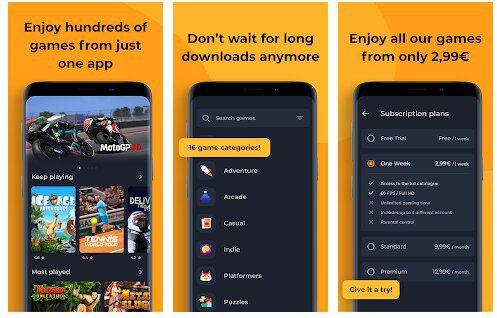 Loudplay — PC games on Android (Early Access)
Would you like to turn your smartphone into a gaming platform? When download Loudplay and you can play cloud games. The app works very easily. You will be running games via the streaming cloud service.
Manage cloud technologies so the image will be displayed on your screen. This opens up the opportunity to try computer games on a smartphone. Thanks to cloud technology, you can try almost any computer game.
The app supports gaming platforms that permit you to play their games for free. Create a new account or log in with Google. If you want to fully enjoy the features of the app b8uy a paid subscription. The app has been downloaded over 500,000 times.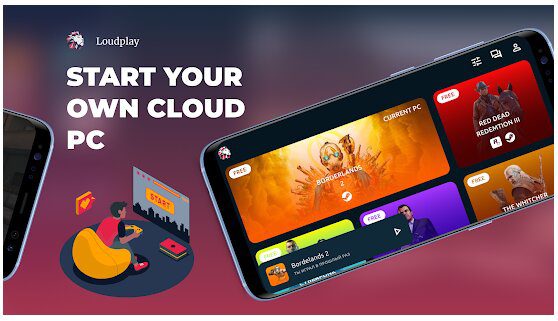 Nware
This is a new platform to play cloud games, you no longer need to buy expensive equipment. Enjoy the game wherever you are. Use your Android as a console. All you need is an internet connection.
The app supports over 20,000 games. Another thing that makes the app cool is the lack of wires. Everyone remembers the old game consoles with lots of wires. Free up your space because you can even use this app as a joystick.
All games are sorted into categories. Moreover, you can add them to your favorites list to play later. Choose the game start playing it. If you want to find new games – explore the tops.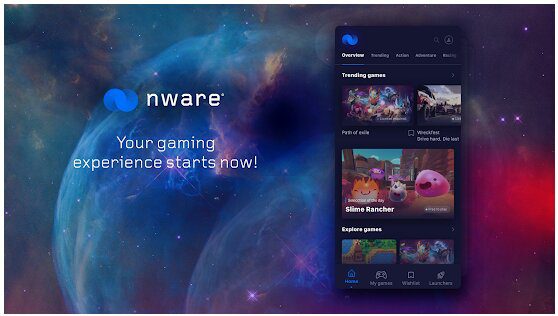 Ztream- Cloud Gaming
Ztream allows you to travel to the future and get off on games from the cloud. You can play retro games without downloading them. This app is a huge collection of games from your youth or childhood. You will be able to fill your life with memories of those wonderful moments.
More than 30 casual games are waiting for you in one app. What are the advantages of this app? It will allow you to save space on your smartphone because you do not need to download apps. What's more, you can save time, all you need to do is click on the play button.
Most of the games will let you relax. Plus, if you are a child or a parent, the app has several educational games. It includes games for every taste from strategies to sports. Try exclusive games that you can only find in this app.
If you like to play with your friends then try the multiplayer mode. Connect players of the same network and enjoy the cooperative game. The app has almost no ads, so nothing will distract you from the gameplay.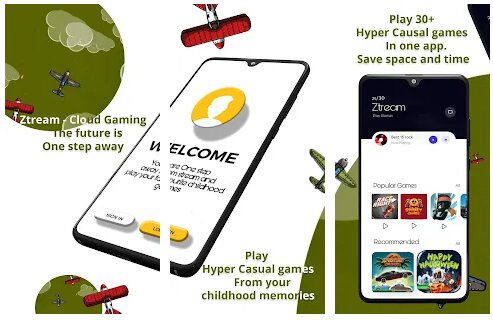 You may also like: 7 Best Dodgeball Games for Android & iOS