Today, mobile apps cover all areas of interest to modern man, from shopping and entertainment to science and finance. Religion is no exception.
One of the largest is Christianity, whose representatives are all over the world. Yet, finding new friends or relationships can be difficult for people of faith. It is so important to share interests and ways of looking at things.
However, in this review, we have collected for you the best Christian chat apps, among which there are social networks, dating apps, and others.
These best group messaging apps for Android & iOS will also help you to easily communicate with your friends of faith.
Faith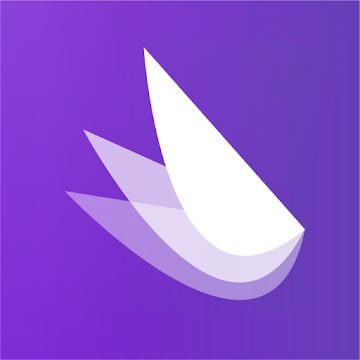 The first app in our review is Faith. It is very popular with the whole Christian community.
Here you can find new acquaintances among people who support your faith and share your interests. Meet like-minded people for different purposes, because that's what this app is all about.
You will be able to meet people near you or from anywhere in the world. More recently, this app has added a new unique video streaming feature. So you can share your thoughts online and meet new people.
Also, in this format, you can invite your friends and hold a live broadcast together on one screen. Here you can exchange text messages and use the built-in stickers for a more accurate expression of emotions.
Thanks to the FC Foojie feature, you can also record videos like in TikTok, which will help you to become more popular with this app. You will be able to read the bible directly in this program, which is very convenient.
In your profile, you will be able to tell about yourself so that other users will have a complete picture of your personality.
You can also specify who you are looking for. For example, friends, prayer partners, or new dating acquaintances. What's more, this app gives you the ability to increase your rating by inviting your friends. Send them your unique referral link and get rewarded.

You may also like: 7 Best Apps to Check Crime Rate in Area (Android & iOS)
FaithSocial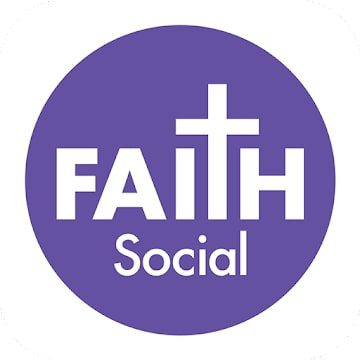 FaithSocial is a unique social network for Christian believers. Here you can find a variety of interactive activities that are available for all members of the community to attend.
There are also churches represented, among which you can find your own. Get to know organizations that deal with social issues and faith studies.
You can join them to get the information you need or even give your own help. Meet faith leaders who will give you new experiences and can guide you and share their wisdom.
Among the helpful resources here are various studies, podcasts, radio, and even music. With such simple tools, users share their views and interests.
Moreover, you can watch and take part in live broadcasts, which is very important in today's environment. You can also get into a prayer circle where people can pray for their family, friends, and others.
There are many handy tools for communicating with other faithful members. You can exchange messages, share photos, find out about the latest events, and get inspired by other members' profiles. Create your FaithSocial profile for free and connect with everyone on the platform.

Christian Dating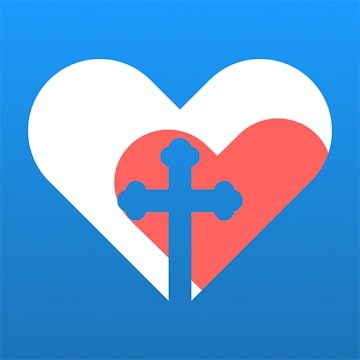 Since it can be difficult to find like-minded people outside of the church who support your faith, we want to recommend Christian Dating.
It will give you the opportunity to connect with like-minded people in the entire Christian community.
You'll also be able to make appointments with them, get to know each other better and maybe find new friends or even love. You can find new acquaintances in this service by location, age, and other parameters.
You can also try the coincidence feature where you can find a couple by mutual sympathy or antipathy. With all members of this community, you can share your stories and personal moments.
Thanks to special testing, you can be sure that each user is representative of Christianity and fully supports this faith. All the features and functions of this app are available for free to any user. Create your profile and find new acquaintances in just a few minutes. In a few minutes.
Christian Mingle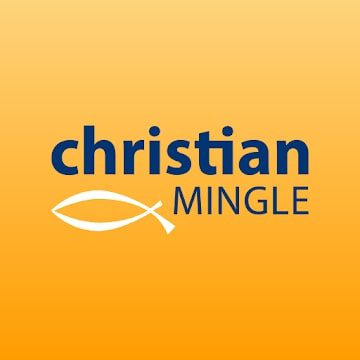 The Christian Mingle app is also designed to find new acquaintances among Christian singles who, like you, are looking for new people.
First of all, you need to create your profile by adding a full description of yourself. Then, you will be able to view the profiles of other users.
This app has a simple and straightforward user interface that makes it easy to find new acquaintances.
Specify your interests so that this service will be able to suggest to you people from the Christian community based on those interests. If you like a particular user, you can send them a special smile. This will let you know if your sympathy is mutual.
To tell your story better, add your own photos. You can do this by logging into Facebook or uploading from your smartphone's gallery. Your profile activity will definitely increase. You can also check this thanks to a special activity feed.
You will receive notifications when there are new guests on your profile or you receive a message from another user. All the basic features of this app are available for free. Yet, you can also buy a subscription to get access to extra tools.
You can exchange messages with all users here, which is why Christian Mingle made it into our review. You can also make your profile private here.
This allows you to view your messages anonymously and hide your online status. You can also exclude your profile from searches so that no one can find you based on available parameters.
If your conversation partner does not have these features, you can see if your conversation partner has read your messages. Moreover, you can exchange photos with your interlocutor to get to know each other better.

You may also like: 11 Free Funny Message Apps for Android & iOS
Upward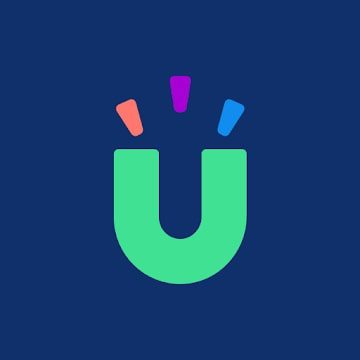 The Upward app will be a great place to find new acquaintances among people of faith. The mission of this app is obvious.
It creates a community for Christians who want to get new emotions, share their interests, and unite with new like-minded people.
There are members from a wide variety of backgrounds, including Catholics, Baptists, and many others. To use all the features of this application, you need to create your profile.
It is important to take the time to do this so that your profile accurately reflects your interests. Be sure to fill out the section about your faith to make it easier to find like-minded people. In the main window of the service, you will find a likes section.
If you like the user you see, swipe to the right. Swipe to the left to skip the user you don't like. As with other similar services, all the basic functions and features are available here for free.
There's also a subscription that gives you access to a lot of extra tools. They will allow you to become more popular with the service. There are two types of subscriptions in this app, each with its own unique features and capabilities.

Christian Dating For Free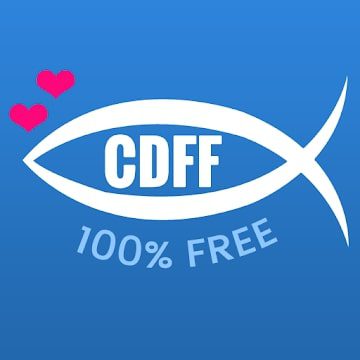 Christian Dating For Free is one of the largest Christian communities. Here you can find new acquaintances among believing singles.
As the name implies, this service gives its users access to all the features absolutely free of charge. At the same time, you will get into a really huge community of Christian believers.
Moreover, here you will be able to find new friends or even your soulmate. The creators of this service guarantee the safety and confidentiality of all data.
In this community, you won't find any cheaters who want to get your personal information. So you can be sure of every new acquaintance. This app has an enormous amount of positive feedback from users who have already been able to find their significant other.
Communicating here is as easy as in real life. Exchange an unlimited number of messages, search for appropriate profiles and choose the best option.
First, you'll need to create a profile of yourself and your interests. Your profile will then be uploaded to a special database. When you find someone you like, you can send them a message to start talking.
Remember that unlike other services like ours, where you'll be able to use all the features for free. So why pay when you can just install CDFF on your phone and start getting acquainted with all the members of the community without any limits.

Eden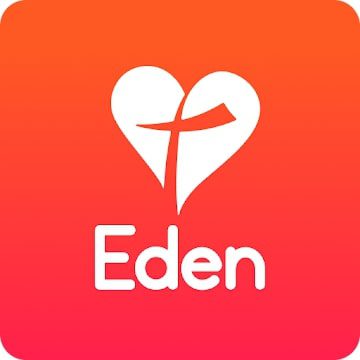 Eden is one of the first international Christian dating apps. It is to help millions of Christians around the world meet new people, make friends and create strong Christian families in the future.
Once you open this app, you'll see how easy it is to meet people close to your faith. The app divides everyone into three groups of Christians: Protestants, Orthodox, and Catholics.
When registering, users need to specify gender, height, date of birth, city of residence, and the direction of their denomination. In the search for a chosen one, you can specify age and geolocation.
It is possible to get acquainted with local and foreign users, which greatly expands the geography of your acquaintance.
This service is very popular among representatives of different confessions, so you can also learn a lot. Preliminary acquaintance can be carried out in the format of the correspondence.
At the same time, you can also keep your anonymity. This is a free app that has already received a lot of positive feedback from users. Many have found friends and even love here who share their faith.

Tree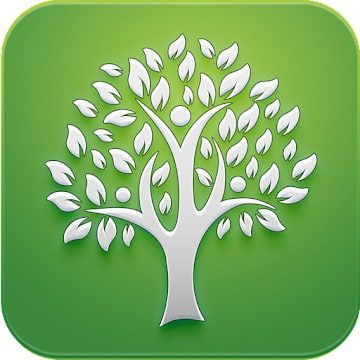 The Tree app is a great place to find conversationalists among the entire Christian faith community.
Here you will have access to a special social network in which only people from different areas of Christianity are registered.
Find out about different events in your community that you may be interested in. There are several churches, each with its own chat room. You can chat with new people, share your thoughts, or post a prayer.
This app helps to create a supportive community of believers. Here you can find new friends or a love that shares your view of faith. There is also a general chat room for all churches. That means you can chat with believers from all over the world.
Registering here is very easy. If you are already a member of a church, you can simply enter your church ID and join the local community. If your church doesn't have a church ID, try entering the name of your church.
If you have not yet chosen a church and are not a parishioner, you can enter none. You can also tell your church about this app to gather all the parishioners here.
In your information about yourself, you can talk about your hobbies, personality, and views on faith. Tell what inspires and delights you about Christianity.
This app also has a handy map that marks the locations of events that are organized by the Christian community. These can include prayer meetings, bible study groups, or even sports together.

You may also like: 15 Free Baby Book Apps for Android & iOS
CrossPaths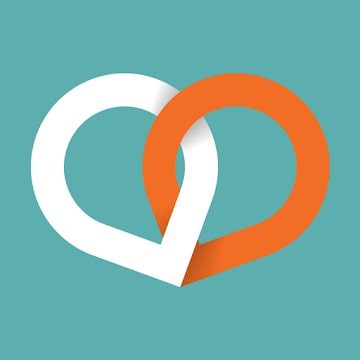 CrossPaths is a great place for Christian believers to easily find a soul mate or just a new acquaintance.
It's very easy to gather a community of interest around you that shares your views and supports your interests. This app is suitable for both girls and men. Everyone can find a soul mate.
As in other similar applications, here you need to register. After that, you'll be able to browse profiles of other users of this service.
Moreover, this app guarantees the safety of your personal information and correspondence. You can find new acquaintances in this application in different ways. Thanks to the GPS search you will see which of the users is near you at the moment.
You can also adjust the search by country. If you have already found someone you like, you can set special notifications. So, if his status or information in the profile changes, you will receive the appropriate notification.
You can communicate simultaneously with several users of this app. Create new topics and discuss with other participants on various Christian and other topics. Thus, you will get new emotions from communication.
The feature of this service is that you can share your videos, listen to music and even play different games. In this community, there are serious restrictions for participants. At the same time, they are appropriate and allow you to make communication safer.
It is forbidden to share inappropriate images here. If a user violates the community rules, their account will be blocked. This app is completely free. Meet new people that you definitely have a lot in common with.