Hi! Are you looking for a cool app to design your logo or a name? Look no further than the following top list of the best name design apps that we have prepared for you!
And we also recommend you explore the collection of these anime photo editors for all the platforms possible.
Canva
We know you're tired to see Canva at the top everywhere you go, but what can we do if this app is that good and versatile? Yes, in Canva you are enabled to create a beautiful design for your logo (name).
All you have to do is to open your good old Canva and type in "logo" into the search bar. And there you have it – dozens of templates for your logo which are totally customizable! You can type in your logo or your name and therefore adjust the following parameters:
font
color of the text and the background
the layout of the background
animation of the text
the texture of the text
add stickers
and many other things. In general, Canva gives you even more tools that you need to create the perfect design for your name or logo.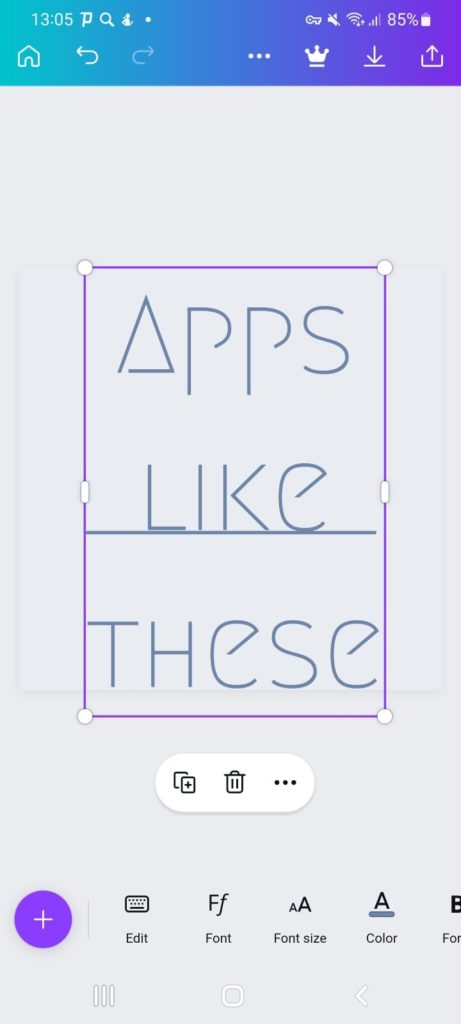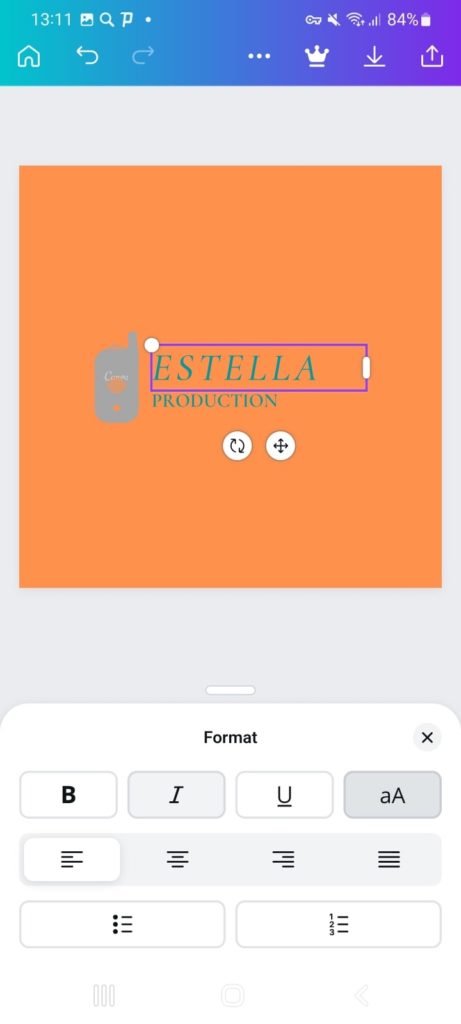 You may also like: 15 Best Vocal Remover Apps For Windows, Android, iOS
Logo Maker
But let's not deprive of attention other interesting apps, even though of a smaller scale. Logo Maker is a very classic app for Android devices for making logos and beautiful designs for names.
What we really liked about this app is its super simple interface – after all those intricate design apps that include tons of features where you get overwhelmed with everything, Logo Maker – is a gasp of fresh air.
Even though the interface looks a little bit obsolete, Logo Maker doesn't take much space in the memory of your Android device. You can select if you want to start creating the logo from the scratch or go with the designer templates.
In the process of creation, you will find such features as:
Variety of text fonts
Ability to choose the text color
Customizable background – ready-made patterns and the ability to upload your own
3D effects for the font
Possibility to add graphic elements
Rotation of the text for the better 3D effect
Using this set of tools you suddenly can come up with a cool and creative name design.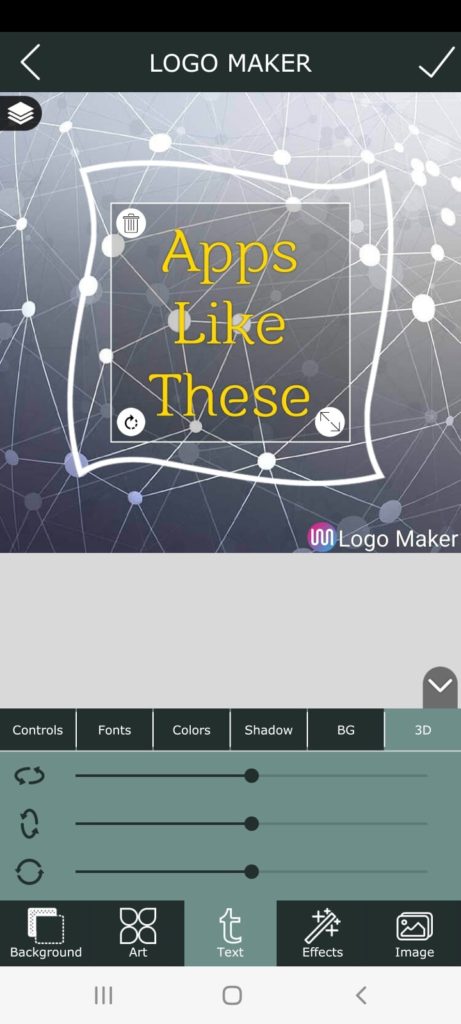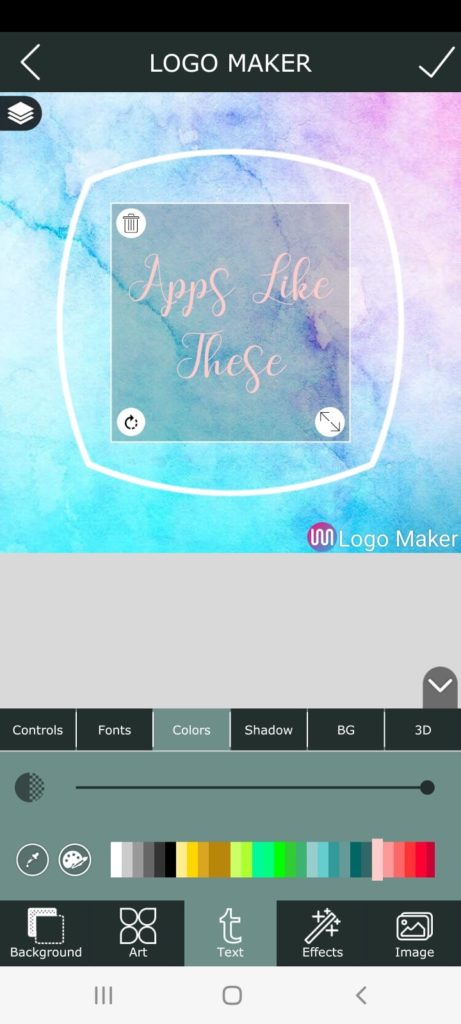 GoDaddy Studio
Frankly speaking, if you have any of the graphic design apps on your smartphone, you can choose any of them to design your logo since they all work more or less according to the same principle.
We just decided to place GoDaddy in the 3rd position on our list because it's been on the market for a while already and it has the best ratings.
According to the classical scheme, you open the app, go to the search bar and type in "logo" – GoDaddy will provide dozens of templates. Choose the one you feel more related to and customize it in the way you want. The following tools are available for that:
Various fonts
Adjustments of colors
Graphic elements
Stickers
3D effects
Animations
Color palletes
So, summarizing all the points, why not make your name designed with this app?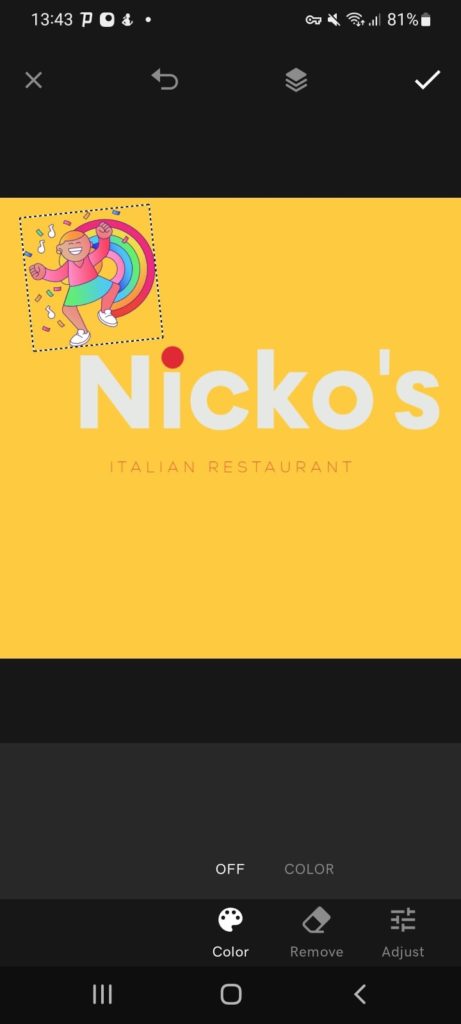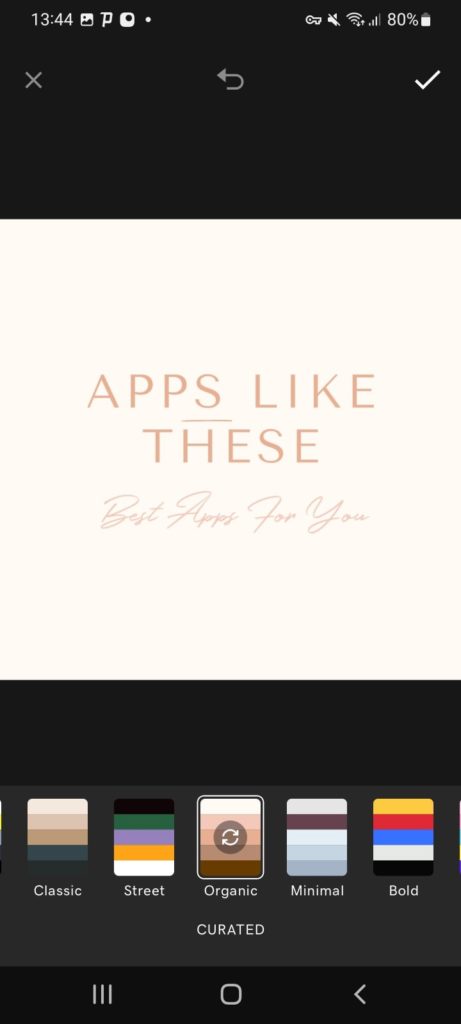 Logo Maker: Design & Create
In case you want to find a more specific app for creating logos for your company, this is your option. Logo Maker works differently from other apps. When you open the app, it will ask you to briefly describe your company. You will need to provide:
Type of your business
Name and the slogan of your company
The activity of your business
Based on those criteria, Logo Maker will provide you with the logo templates where your name will already be written – therefore, you will be better enabled to evaluate the overall template and not waste time on fitting, as in the case with all the previous apps.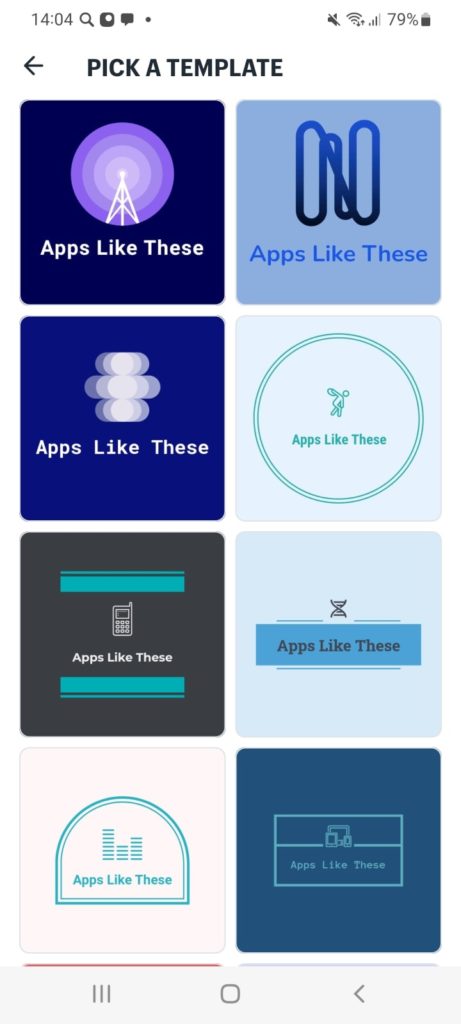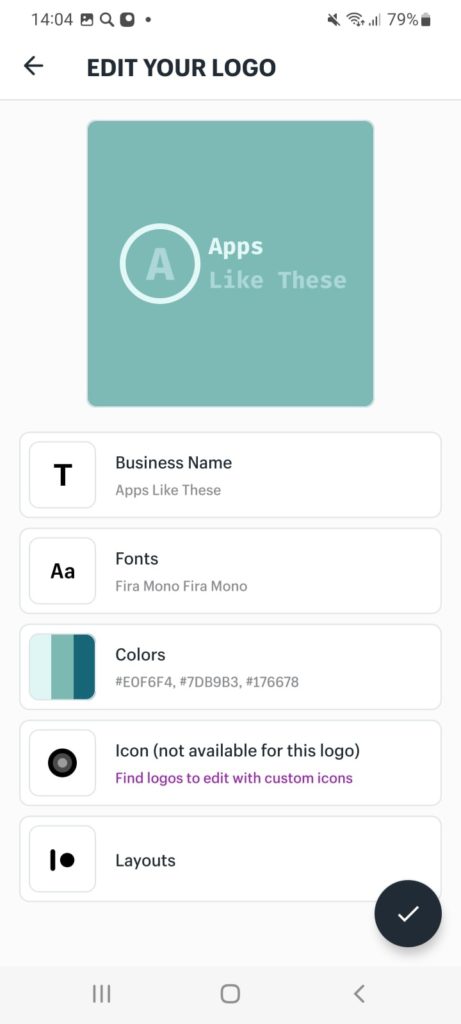 You may also like: 9 Best Old Photo Restoration Apps for Android & iOS
Adobe Express: Graphic Design
Adobe Express – why not? This app is also extremely famous and versatile and it has lots of free design options, so there is a chance you already have it on your smartphone.
Everything here happens according to a known algorithm – you type the "logo" word into a search bar, pick up a template… And start customizing it!
Al the set of features is pretty much the same as in all the previous apps – customization of fonts, choosing the colors, stickers… But one unpleasant thing we noticed is that the app hangs.
And for any reason, Adobe apps and software always take soo much space in the memory of your smartphone.


Logopit+
On contrary to Adobe Express, Logopit + is a more compact app where you basically create your designs from scratch. You just open it and the app asks you which type of design you want to create this time – just click on the logo.
One funny thing about this app is that you can select a sticker for your logo from the collection in the app. First, you choose the sticker, then you choose the color of your background, and then you add the text!
There are some downsides to it though – for some reason, not all the background gets painted and some parts are still bold in the draft even when you try to click on them. It doesn't look aesthetically.
Moreover, after a while of usage we came to a conclusion, that Logopit+ is not the option if you want to create any serious logo for your company – it's suitable for more informal usage since its design abilities are quite limited and a little bit obsolete.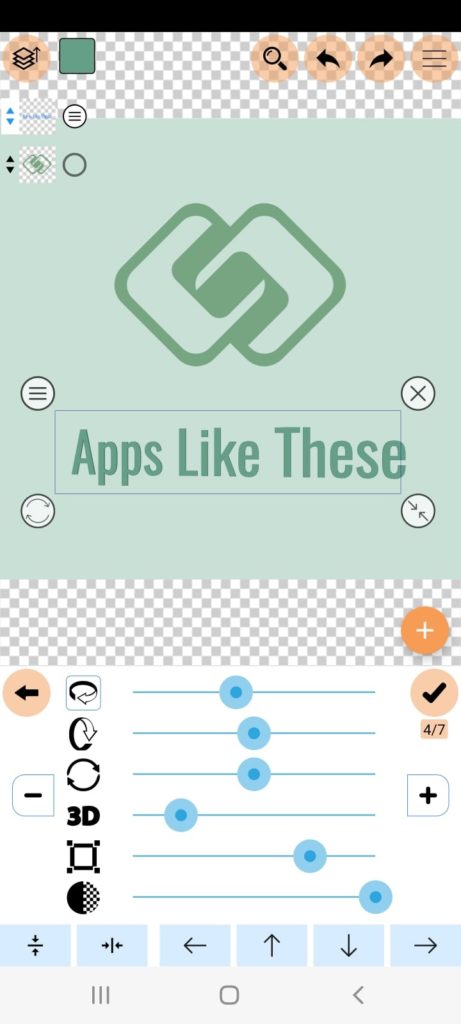 Logo Maker & Logo Creator
Logo maker & Logo Creator is an incredibly easy in usage app for creating logos. However, we need to tell you right away, that most of its interesting and creative templates are only available in the pro version of the app.
You open the app and you can browse through lots of templates. One feature which is really convenient is that all the templates for logos are divided into categories and it makes the selection easier. Apart from that, all the features are quite classic. All in all, a nice app to have.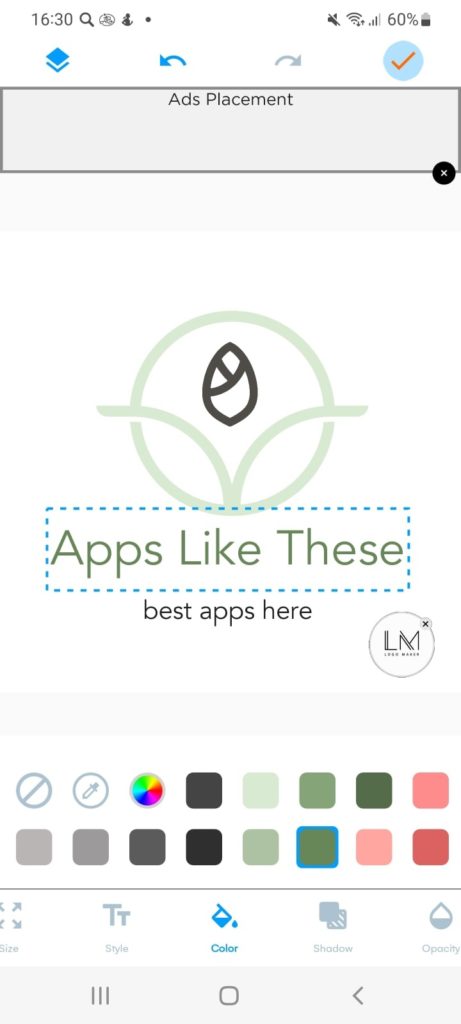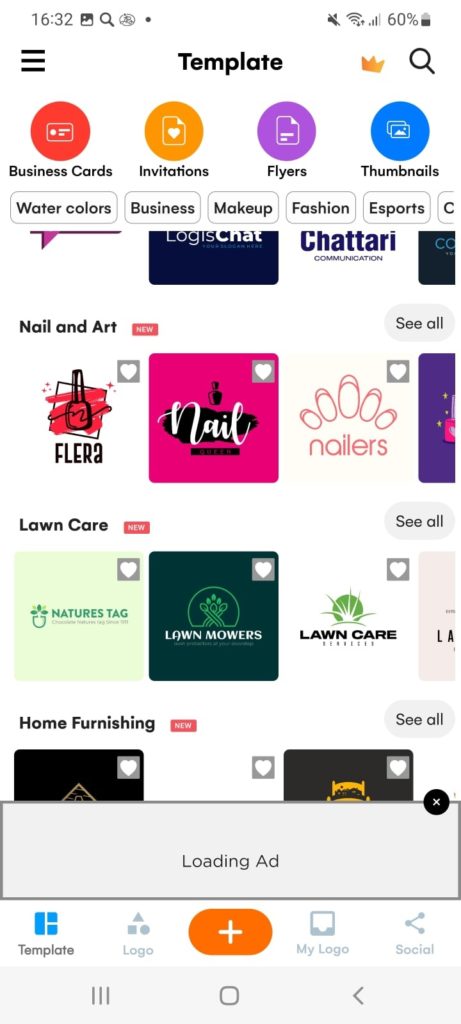 Logo Maker: Graphic Design
A cool app for creating logos and name designs.
Just like in the previous app, all the templates here are divided into categories so it would be easier for you to create something which is relatable to the theme of your business/your name.
Another pleasant thing that we wanted to highlight is the interface design of the app. It looks quite presentable for an app of this level. The only irritating moment is the ads.
You can easily pick any type of logo and customize it according to your needs.
In order not to repeat ourselves in this, we want to tell you that this app had one of the best-looking templates of all the other ones, so if you're looking for a serious-looking logo for yourself – we would highly recommend Logo Maker.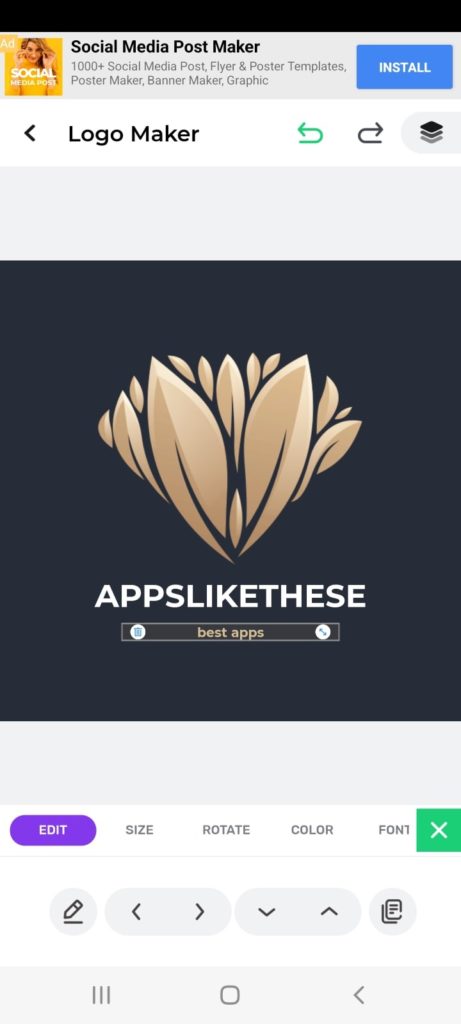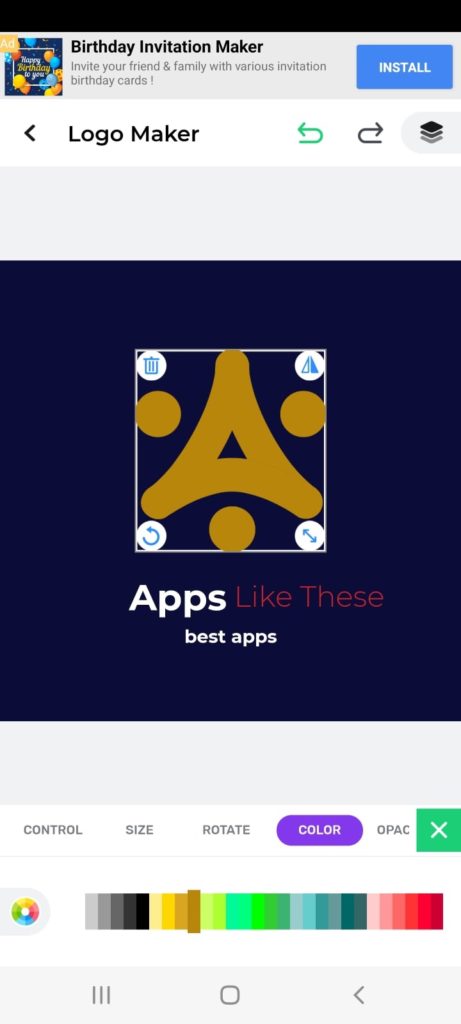 You may also like: 11 Best Layering Photo Apps for Android & iOS
DesignEvo – Logo Maker
We decided to test this app despite its dubious ranking on Google Play. And you know what? It turned to be a great app! Maybe it doesn't provide that diversity of the templates as all other apps do, but still, the ones which are there are excellent and have great quality.
Here you can also browse through the categories, but they aren't listed on a single page, but you need to switch the section in the upper part of the screen. You will definitely be able to create some cool logos and name designs with DesignEvo!