If you are looking for a convenient, custom calendar with many useful built-in functions, then One Calendar will be a significant find for you. Convenient application with a user-friendly interface. You can get started without registration. In addition, One Calendar supported by many devices.
And in order to better manage your working projects, we also recommend installing the scrum project management apps.
When you first work with One Calendar, you will see the main workspace as a calendar. We are especially attracted by the bright interface and flexible functionality of the application.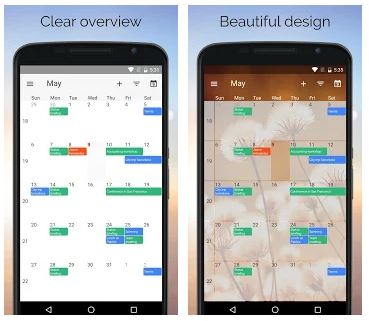 One Calendar app has various sections and functions. At the top left of the interface, you can bring up the main editing panel. It also contains "Settings". The function for adding events is under the "+" sign. All basic functions locate on the top control panel.
The application made as clear as possible, but if you suddenly encounter problems and questions, the built-in technical support will be ready to provide a quick and high-quality solution. Describe your question and specialists will contact you.
We would like to pay special attention to the appearance of the application. You can choose your own interface design. Change colors, choose an unusual calendar background. This is an enormous advantage over regular, gray calendars. Customize a bright background and enjoy using.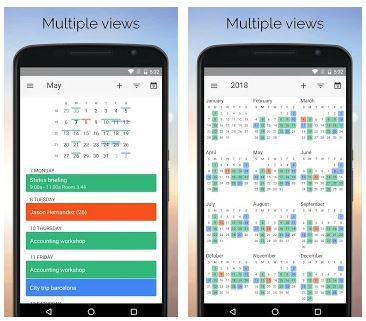 The button "Settings" will help you understand this in more detail. Calling the settings menu, you can go to editing. Choose "Colors" then "Settings". After that, we select the desired picture from the proposed topics. Save and enjoy the unusual interface.
The One Calendar app designed to be as simple and easy-to-use as possible. Easy integration into the work environment, detailed display of future events, notifications reminding of upcoming important meetings. All this will allow you to forget about anxiety and do your job efficiently.
In addition to a calendar app, you can also install the weather overlay widget on your device.
All in all, One Calendar is a unique app that allows you to add Facebook accounts. Easy and convenient use will allow users to get an accessible and useful application for planning their days.