TikWidgets is a great tool that you can use with TikTok.
To use this app you have to add TikWidgets to the widgets in the settings of your phone.
When you get on the app, there will be 4 sections: Hashtags, Trendings, Widgets, and Settings.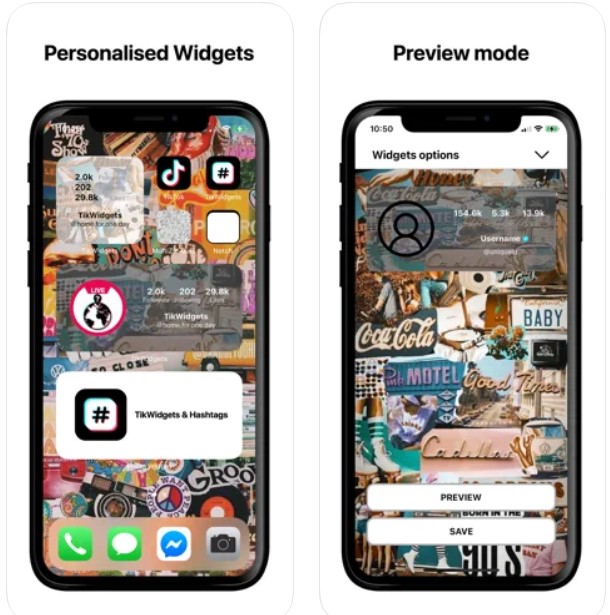 The first step is to go to "Settings" where you will enter your TikTok account name. You can also just log in to TikTok using the app, and the two apps will be in sync.
Go to "Widgets" to customize your widget. You can select the widget's background color, or pick a background picture from your photo gallery, adjust the transparency, and choose between dark and light mode.
Click on "Preview" at the bottom of the screen to see what the widget will look like. If you're satisfied with everything, press "Save", and the widget will appear on the widgets section on your phone.
The widget will show the stats of your TikTok, such as the numbers of your followers, likes, and accounts you follow.
Go to "Trendings" or "Hashtags" to choose the type of content you'd like to see on another widget with the videos.
The interface is simple, so you shouldn't run into any problems when using the app.
All in all, TikWidgets is a helpful good quality tool that would be a great addition to your TikTok app.