Making music is quite a creative and time-consuming process. This also applies to the amateur sphere, namely karaoke, where we can practice our vocals.
Music is also a way of self-expression, through which you can easily reveal yourself to the world. In the past, this process required certain knowledge and instruments.
Now some trends are still around, but you can make music right on your phone. These best apps like Acapella (PicPlayPost) for Android, iOS, PC will help you.
If you want to try some extraordinary ways of expressing yourself then use these best lip sync software.
KaraFun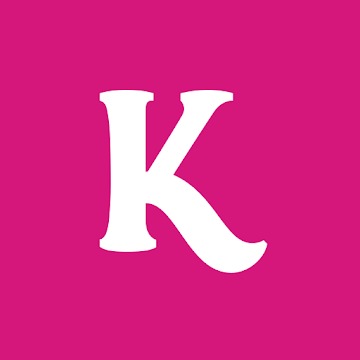 The KaraFun app is designed for singing karaoke with a backing track.
The utility has an extensive collection of songs and an audio player capable of playing music, lyrics, and vocals. There is also a huge collection of music with over 26 thousand vocal parts.
The catalog is divided into categories by genre: blues, country, dance, disco, duets, electro, and more. You can find Christmas and children's songs. Each category has a search bar by text query.
You can make playlists and selections of songs. Keep in mind that the utility provides songs in a trimmed version with a limit of 30 seconds.
The app allows you to play songs without third-party players. The utility has a built-in audio player with special settings for karaoke. It launches automatically as a miniature window with subtitles of the song.
The player can be expanded to full screen. It is possible to adjust the tempo of the song. The karaoke app supports two audio tracks. One contains music, and the second is the original vocals. There is a slider to control the playback speed and sound.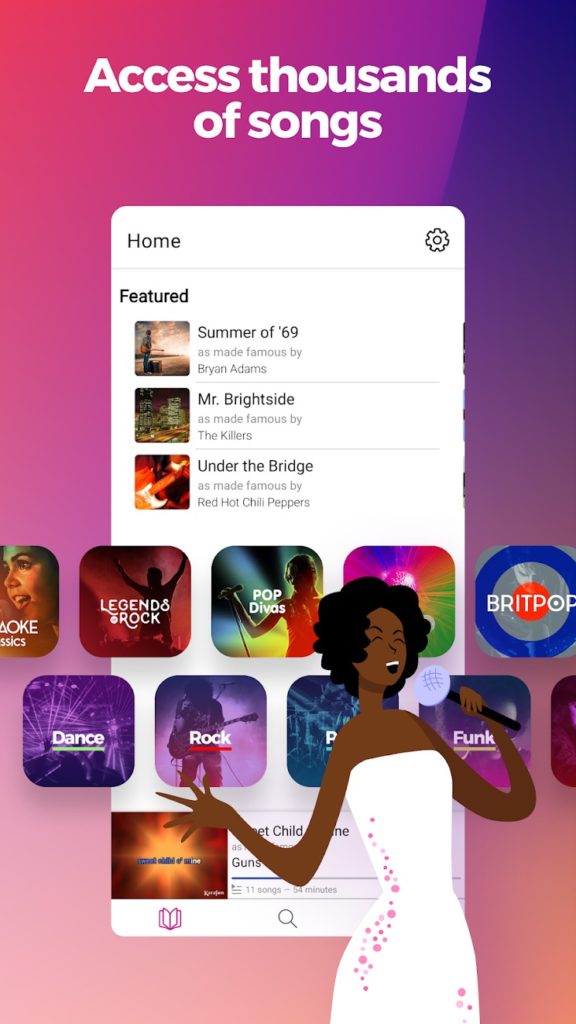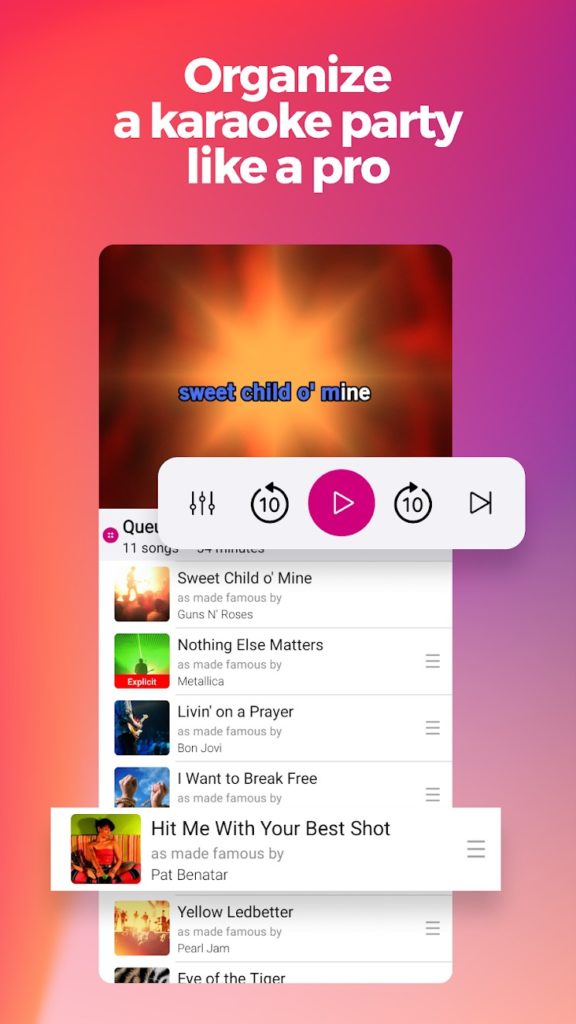 The vocals can be made louder, quieter, or turned off completely. While the song is playing, the text appears on the screen. It changes color when it is time to say the words.



You may also like: 9 Best Multitrack Recording Apps for Android & iOS
BandLab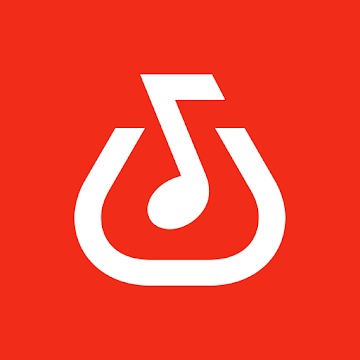 The BandLab app is an online platform where you can publish your music.
Users can create interesting songs and share their finished work. The necessary tools for recording audio tracks are present.
Users can create original songs using various musical instruments. The sound of them and the mixer can be adjusted while doing so. Here you can record a voice for singing and add various effects to it.
The opportunity is provided to get a great experience in creating music, as well as to learn in detail about the most popular instruments. Additionally, it is possible to create covers of certain compositions.
Users can download ready tracks from the internal memory of the mobile device and edit them. Remove certain moments and add something of their own. There is a community where users can share their music.
It is offered to get acquainted with the content of novice musicians, evaluate their work, and support them with money.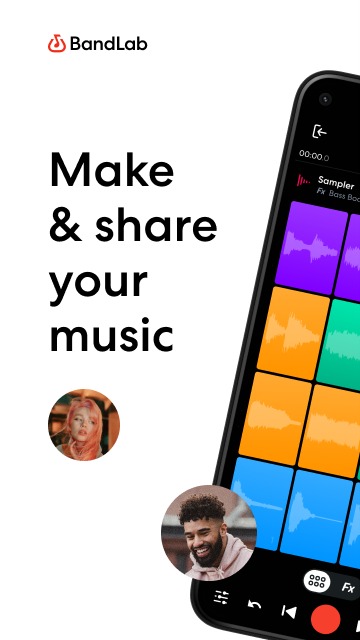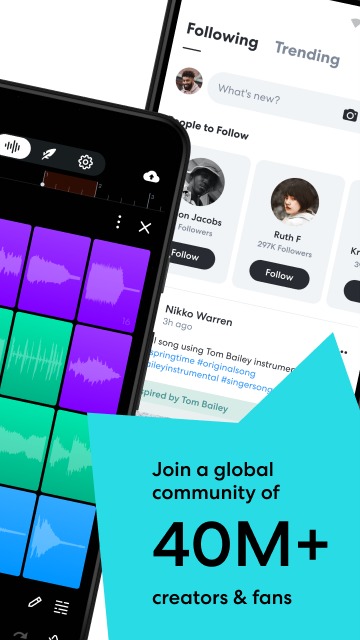 Besides, you can find interesting-sounding works and offer collaborations. Check out the profiles of participants, and find out what kind of musical instruments they're into. Thus, create a collaborative project.



Musixmatch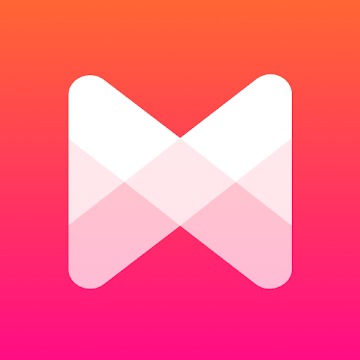 The Musixmatch app provides the ability to read the lyrics of songs while listening to them.
Users can find out what their favorite songs are about. Many songs can be listened to and lyrics can be recognized.
The lyrics are dismounted in sync with the music being played. Thus, you can find out what is sung in this or that song and sing along to it.
Note that to show the text over the audio player, you need to provide the appropriate permission in the settings. You'll also need to allow the microphone of your mobile device to record sounds to recognize the music playing.
There are various music tracks on the main page. Users can get acquainted with the releases of popular artists, hit parades, and new releases.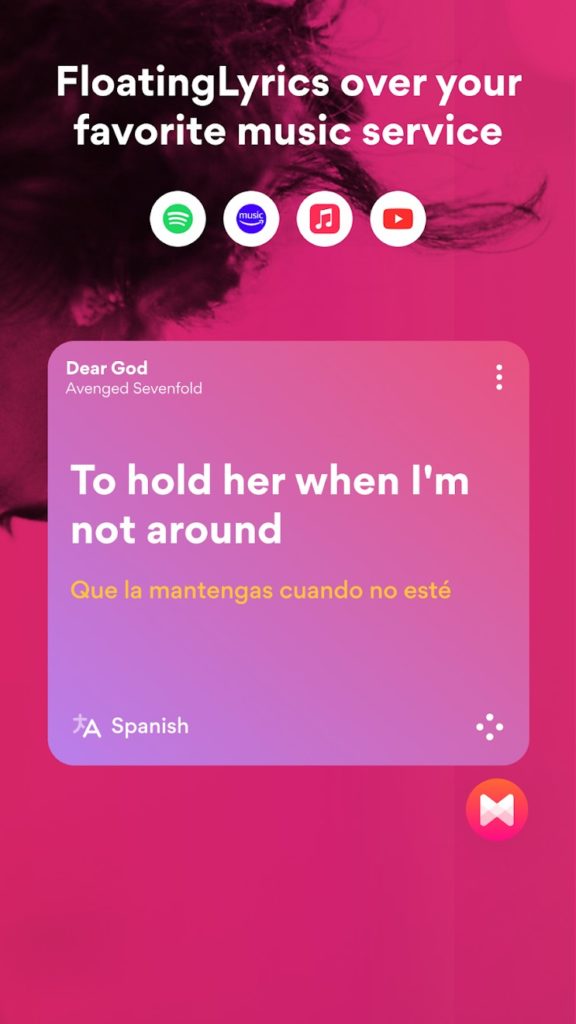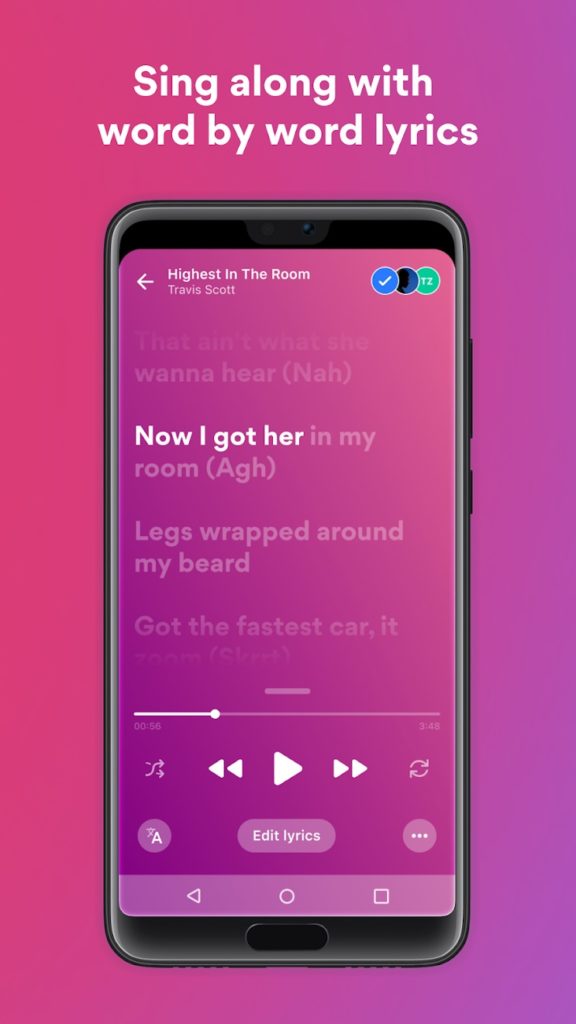 Additionally, there is an option to read the lyrics of songs translated into many languages.



Rapchat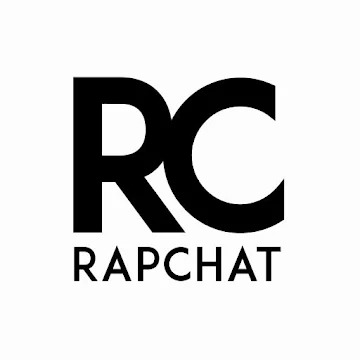 Rapchat is a music creation app. Are you a fan of listening to tracks? Do you want to create your own album of songs with your own voice? Then this program is right for you.
Whether you're a singer or a listener of your favorite band, download this app and enjoy.
Rapchat has a lot of fascinating features. Record your own voice and add a melody. Edit it using the built-in tools. Play any song you want. If possible, it's best to connect TikTok, Instagram, and other profiles to the app to take cool tracks from there.
Besides, you can easily change the music, adjust to your rhythm, and sing even karaoke here. Take part also in various contests and enjoy the process. There is a huge library of rhythms, choose your own and be in a euphoric atmosphere. Invite your friends over and have a whole concert.
Rapchat is perfect if you're throwing a big party. The playback sound of the songs, once you're done recording, is guaranteed to be great.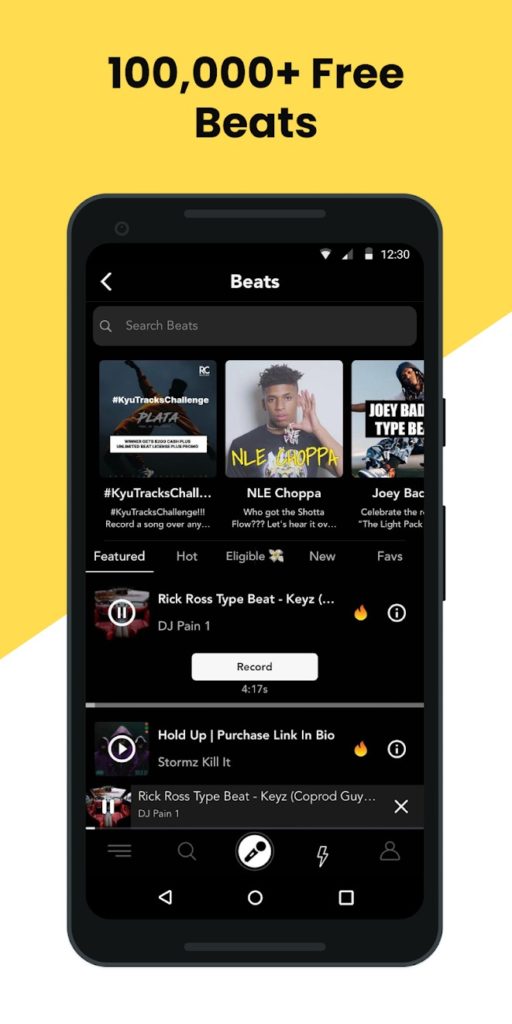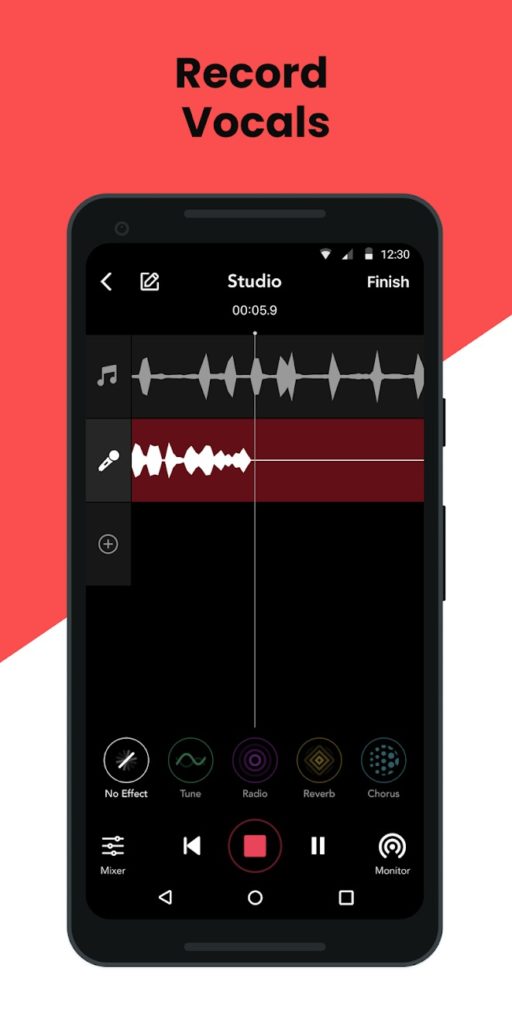 Add yourself to a like-minded group and listen to other novelty artists. Save your sing-along and send it to relatives via messenger. Record your track and brag about it to others!


Nana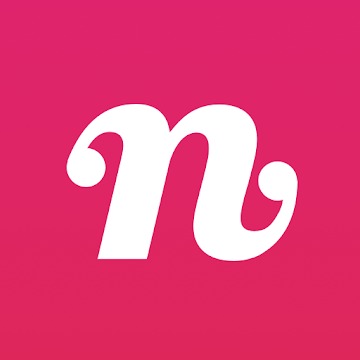 Nana is a program that allows you to manage your music tracks.
What can you do with this service? You can record anything you want. Right from your mobile device, you can create an entire concert.
This app includes a ton of features. Go to the song recording section and start recording your own. It's no big deal, just figure it out first and then your songs will ring out loud.
Feel free to record your voice as realistically as possible. Put a different timbre on it and play it the way you prefer.
Imagine you're standing on stage singing your greatest hits. You can do it! Practice, and re-record if things don't go according to plan. Show off all your abilities! If you want, you can tweak your performance and use different effects.
By the way, there's a wide variety of effects for your voice. Try it and see what you like. Sing that song you've been wanting to hear yourself sing for so long.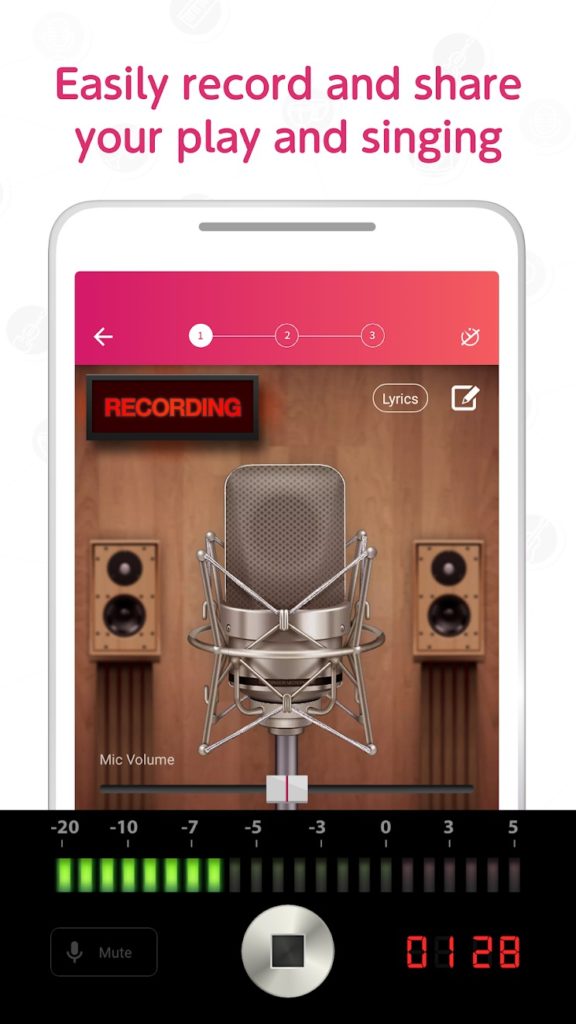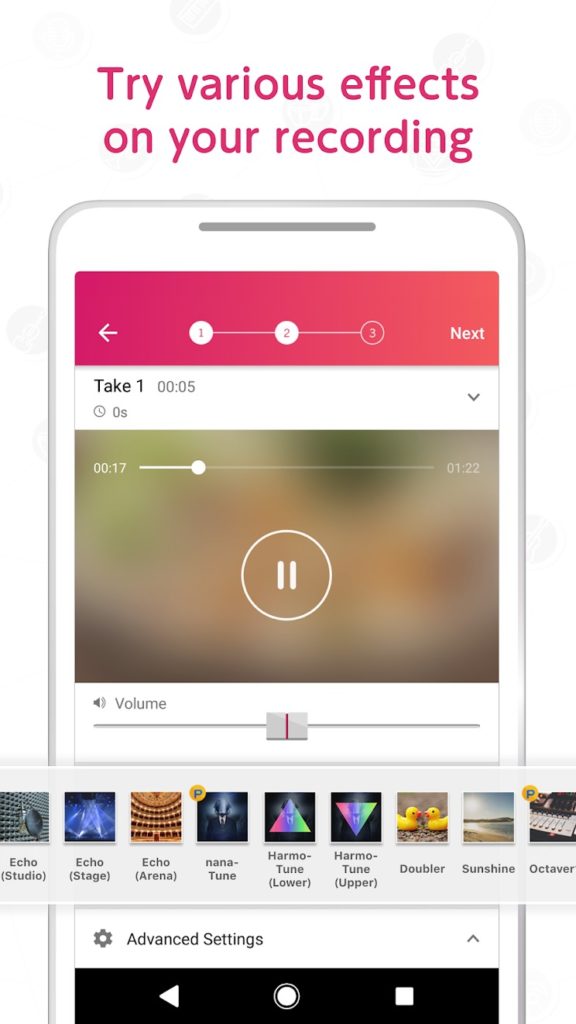 Post your entry on your Instagram profile and see other people's reactions. What's more, you'll be able to collaborate with others and edit their songs. Listen to your favorite artists and sing along to them.


You may also like: 11 Free Apps Like Tempo To Edit Music Videos On Android & iOS
Mixit
Mixit is a platform where you can record your hits.
Do you love listening to music? Want to record your own rendition of your favorites or create something new? Definitely install Mixit.
You'll find it easy to make your voice sound more impressive with the option to lower the timbre of your voice.
What's more, make your voice funny or angry, and tune it to the voice of your favorite cartoon characters. Experiment and save your work. Call your friends in the app and go to songs together. It's a lot of fun! It's also worth noting that you can make a mix of recorded tracks if you wish.
You'll be able to do different song formats in accelerated and slow motion. Also, sing karaoke. Get a large group of music fans together. Practice singing your favorite songs and then record them professionally.
Choose any style of music, there are plenty of them. Not only will you be able to record your performance on audio, but you can also make videos. Play your instruments so you feel like you're on a big stage.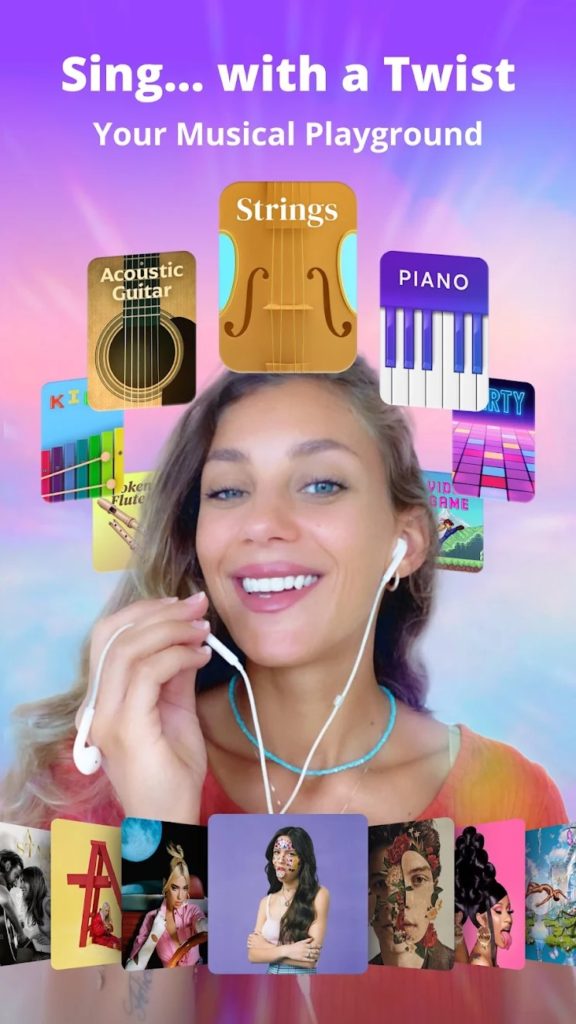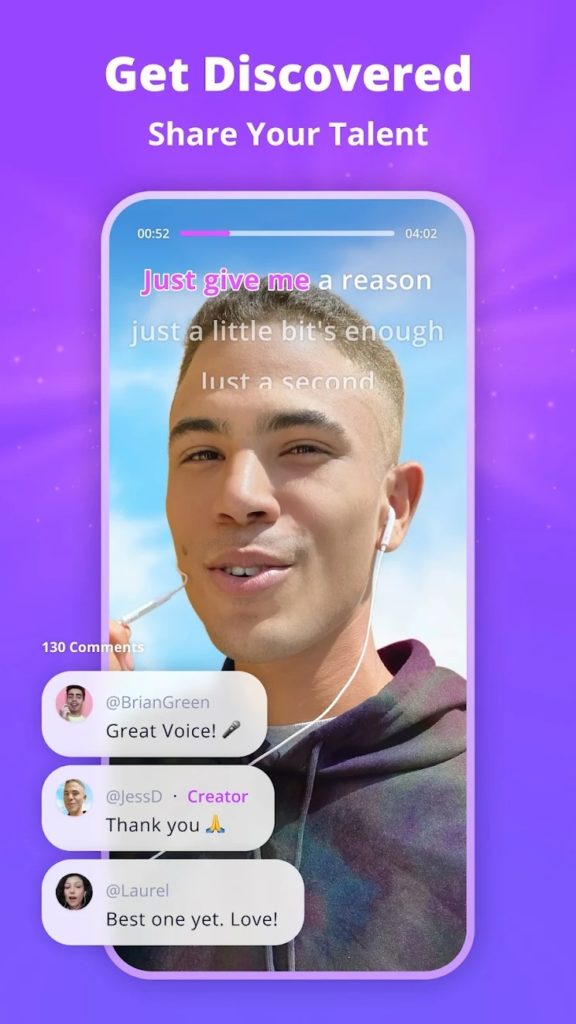 Feel the whole atmosphere around you! What you don't really like, you can cut out at will. Process your video or recording and share it with others.


Moises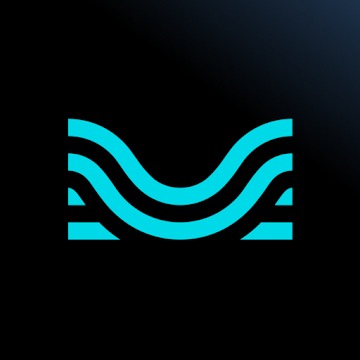 Moises is an app in which you can show all your skills. With such a great program, you will record your own track.
Go into Moises and select the track recording tab. Cut and process your voice from other music and put it in your own. Record a track and process the sound of your own voice.
Go into special effects and adjust it the way you want. Create unusual recordings and try to put together multiple voices or instruments. Trim all the extraneous parts and make your track sound good.
The app is perfect if you want to practice making personal music. It's also great for professionals. Show off your creativity online. You can create as many tracks as you like, there are no limits. Make video clips, and record audio recordings.
Do you love karaoke? Then sing hot hits to your own tune! All song texts are available. Adjust what you need in the settings.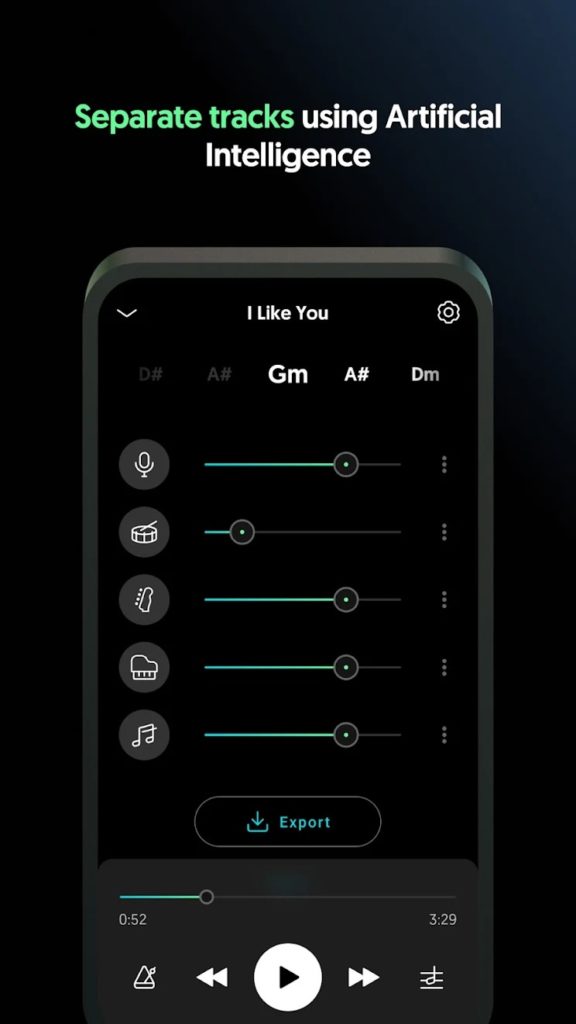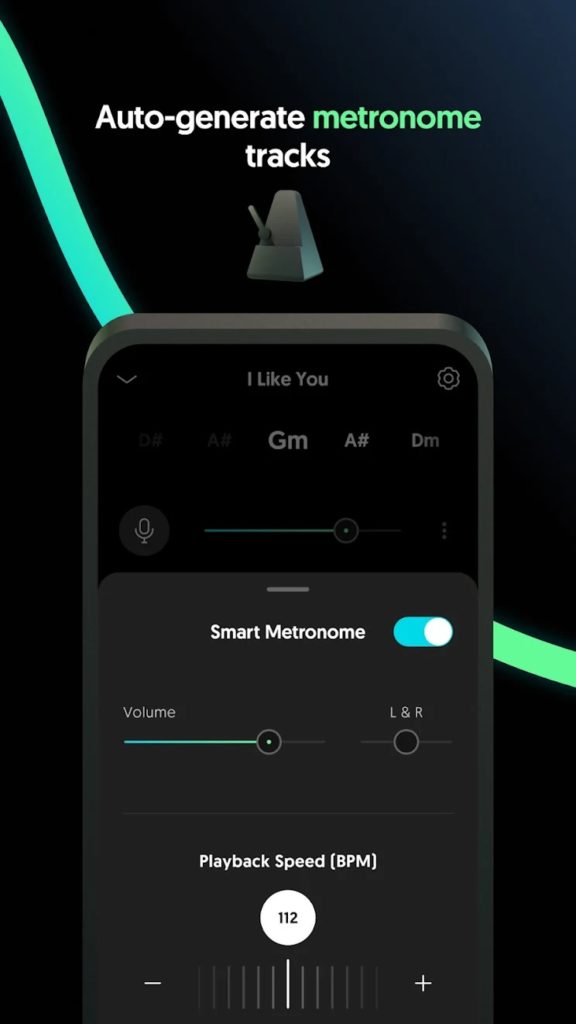 You'll find out what the songs are here, listen to them and choose the most memorable ones. Try Moises and all its features!



StarMaker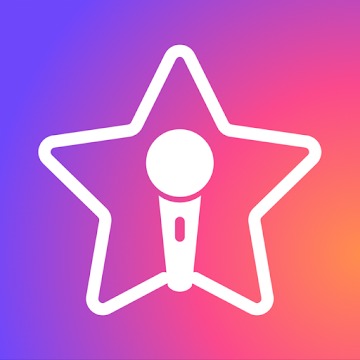 The StarMaker entertainment app is designed for karaoke. Users can find many songs from popular artists and cover them with high-quality sound.
You will also be able to perform a lot of music and save the recordings to your mobile device.
The library of songs is quite extensive, so every karaoke lover can find something of their own.
After playing a particular music track, the text of the song will be displayed on the smartphone screen in the corresponding language. You need to hit the notes in time and correctly. Thus, you can earn bonus points and improve your singing skills.
In the end, it is proposed to edit the created record. It is possible to add sound effects and cut unnecessary moments. Users can save the finished work and run it on the built-in player at any time.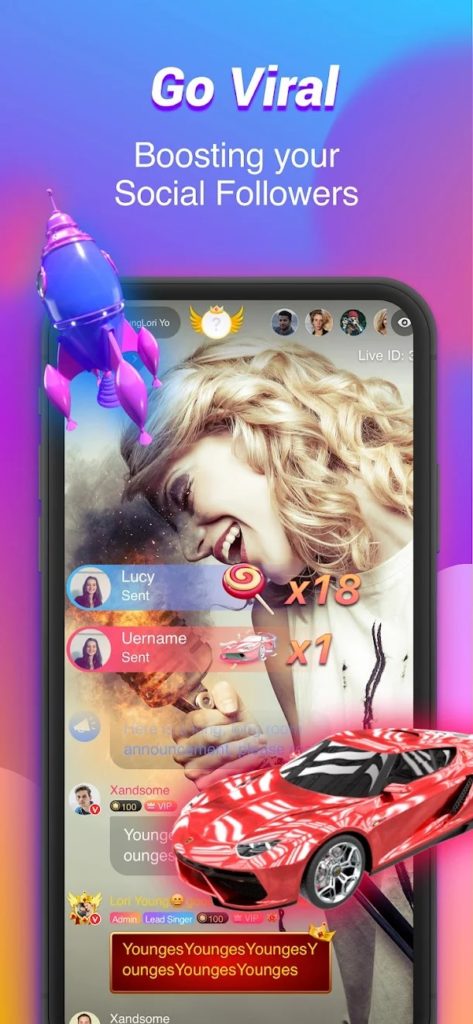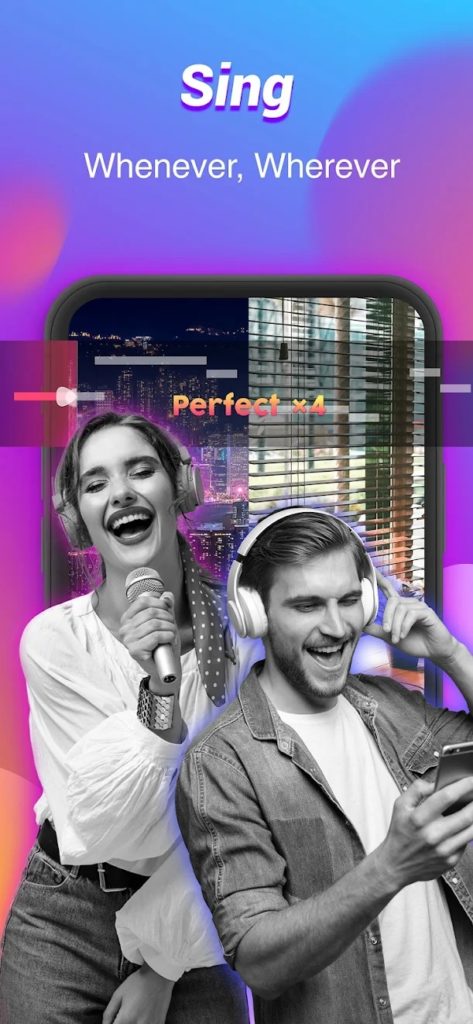 Communities can also be found here, where other members perform various songs. Users can meet bands with their favorite music and enjoy quality covers.


You may also like: 11 Best Microphone Apps for Android & iOS
Smule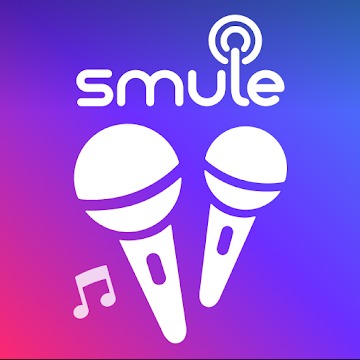 The Smule app is designed for singing enthusiasts and karaoke fans.
Allows you to record solo, duet, or group performances with other users around the world. With it, music lovers can perform one of the hundreds of songs solo or in a duet with other users of the app.
Now, if you want to sing, you don't have to look for special institutions and pay money, all you have to do is run the program.
A huge library of songs of different genres and formats is available to perform. The Smule app is a karaoke simulator. Users choose one of the songs they like and then record their own singing through a microphone.
At the same time, as always in karaoke, the words of the song will be displayed on the screen. The app allows you to use the voice enhancement feature and several studio effects. In addition to simple voice recording, this app also offers users the to make their own music videos.
A special feature of the app is the ability to perform songs together with other users. You can sing a duet or a whole group. To find a suitable partner for singing, just use the search function.
Users who have recorded one of the parts of the piece are available for selection. Similarly, the user himself can record a part of the song and launch an invitation for other singers.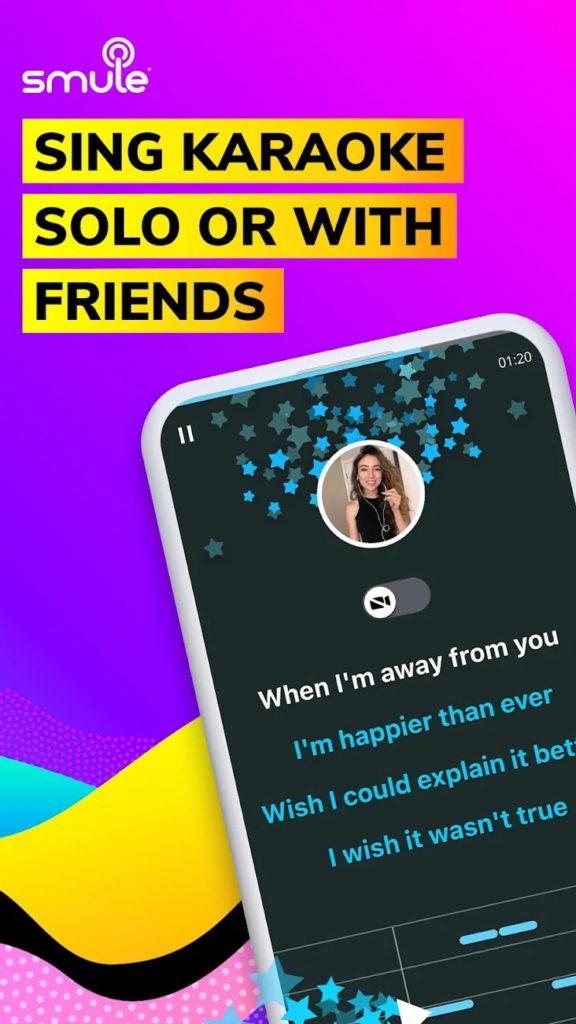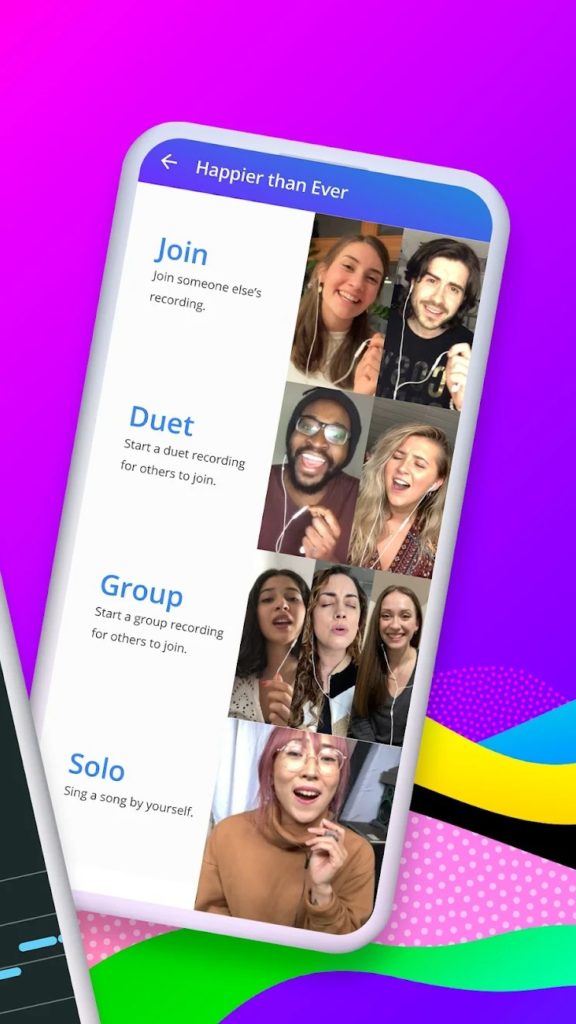 Smule allows you to make a personal page and post your recordings on it, as well as share them on other social networks.