What we just do not record now on video! It will be very sad if you can't open a file with some memorable event of your life. Therefore, we have found an almost magical program for you, which in most cases helps you easily enjoy the moments dear to your heart or learn something important.
And to remove blur from your videos and not to delete them you can use these apps.
VideoInspector is a small free program that displays detailed information about the selected video file: audio and video components. You can use it to find and load codecs that are missing from the system.
With the app, you will find out why your video files are silent or playing with errors, which codec you need to watch the movie, which codecs are available in the system, etc. You can download it for free, and the installation process is extremely simple.
After opening, a small window appears, which is divided into several working zones. The codecs button, settings, help, and program information are displayed on the left. The app version must be written in the name because as new video and audio formats appear, it is constantly updated.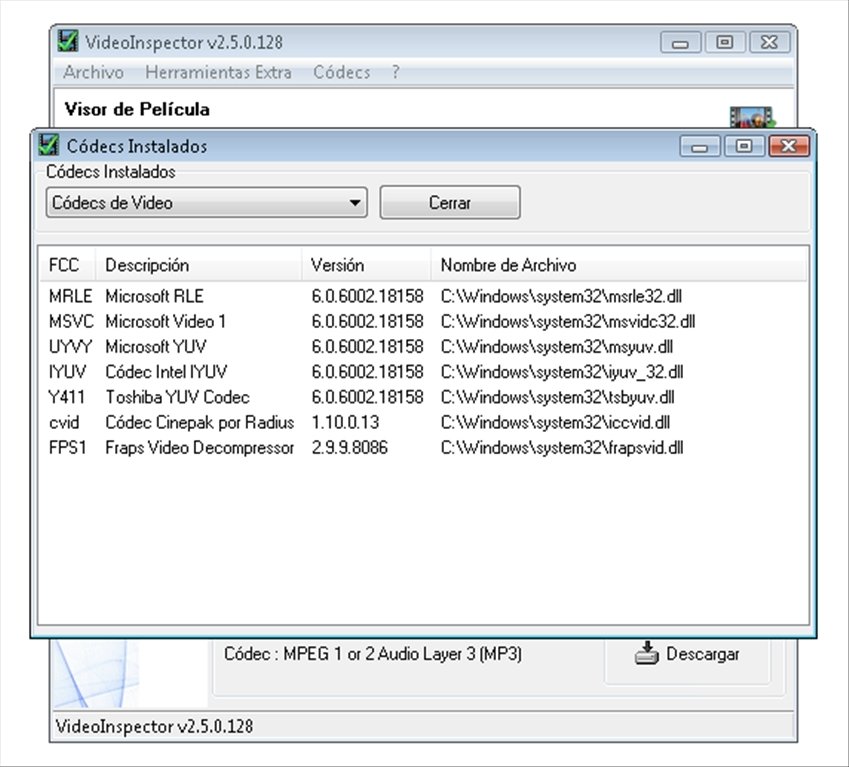 The main place on the screen is occupied directly by information about the file: how much the media file weighs, whether it is displayed correctly, in what format it is saved, as well as detailed information about the video: its resolution, the number of frames per second (there is no limit to our surprise since we rarely think about it), bitrate, quality factor and, most importantly, the codec.
The user decides whether to use VideoInspector as an application to open this type of file by default, as well as the location of the shortcuts. For audio, information is provided about the number of channels, sample rate, bitrate, and codec.
Check also the article about the best sports video analyzer apps.
What we particularly like about this app is the ability to download the missing codec right at the location of the discovery. Now no single video will be lost!