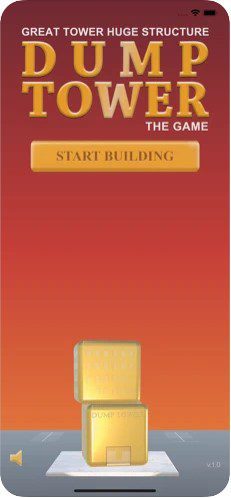 Even without downloading the application, we are already greeted by an icon made by a professional designer, which immediately increases the credibility of the game. Registration in the game is not required and you can play as soon as you download it.
Want to play games not only with towers but also build your castle? Then check out this article.
The interface is simple: upon entering the game, on the main screen in the lower-left corner, we see an on / off button and a large golden "start building" button in the middle of the screen.
At the bottom is the model of the tower, which we will build in the game itself. It is done in an expensive gold style, and the background is painted in a pleasant red, which fades into yellow with a gradient. The figures themselves are made in 3D and stand on a platform that resembles a white stone.
When you start the game itself, the camera opens and a notification pops up asking for permission to use the camera. Further, after confirmation in the real world, a platform is formed on a flat surface, similar to a city filled with asphalt, but without houses.
Your task is to start building a golden 3D tower in the real world using just one tap on the screen.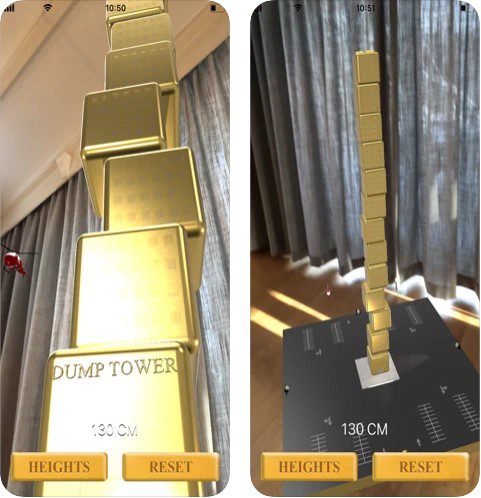 The difficulty and interest of the game are that the camera will have to be moved as the tower grows. But that's not all, your tower must hold out until the helicopter flies around it.
The game is really addictive and makes you play more and more. Made in a pleasant style, where you feel like a tycoon who is building an expensive tower for himself. And interaction with the real world gives interest to the game and develops muscle activity and motor skills of the hands.
Check out more similar games in the list of the best base-building games.
The game is incredibly interesting with a fresh perspective on the world. But first things first.