Video is the main type of content on any social network, including TikTok, Instagram, Facebook, and others. It is the main way to talk about an event, show the beauty of the moment, or make something funny.
Either way, the quality of the video needs to be high so that all users, especially your friends and followers, enjoy it. Sometimes there are unnecessary objects in the video or you don't like the background.
This is where special tools come in to help fix this flaw. We have reviewed these best video blur apps that do a great job and have many extra features.
If you make a lot of content, these best apps to extract audio from the video may fit your needs.
Blur Video Editor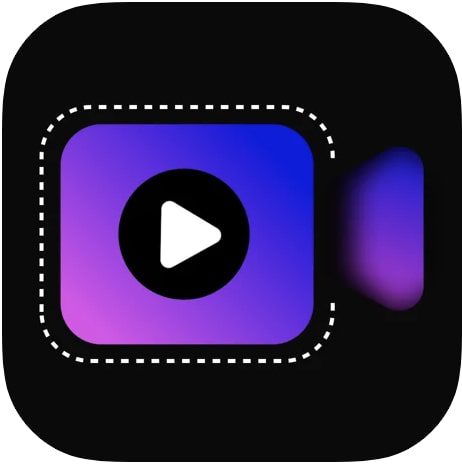 The first app in our review is Blur Video Editor, which is suitable for users of iOS devices. Edit your video based on your preferences and goals.
Here you can quickly blur the background of the video, your face, various numbers, and unwanted text. Various shapes are available for blurring, including square and round.
Use effects for blurring, such as Pixel or Gaussian. You can adjust the strength and area of the blur. You can also apply this effect to moving objects.
We would like to point out, that you can save the finished video in high quality. For example, Ultra HD or 1080p.
Right from the app, you can send videos via social networks Instagram, Facebook, and others. Along with that, this app also has many other useful features. For example, various filters and effects.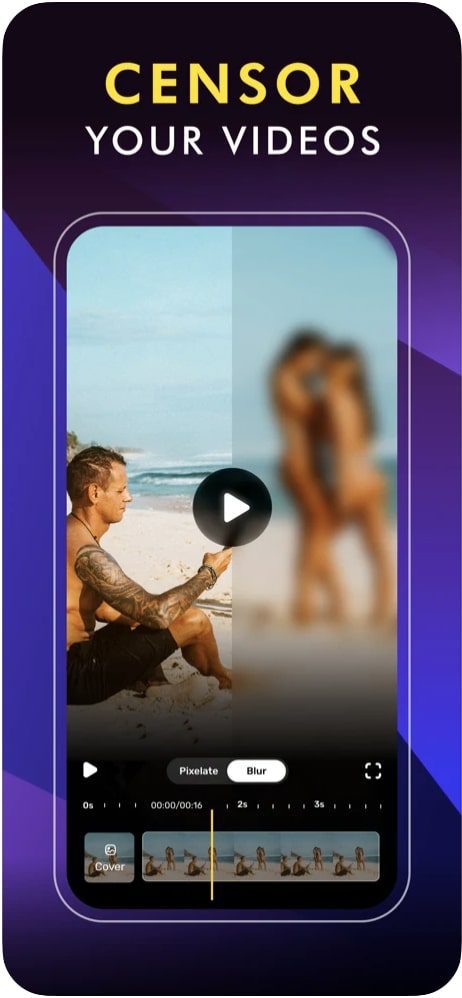 Using this free app is easy. Especially if you have edited videos on your phone at least once.

You may also like: 8 Best Apps to Animate Still Photos on Android & iOS
Blur Video & Image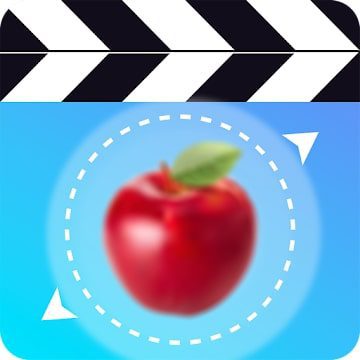 The Blur Video & Image app allows users to edit media from their smartphone gallery. You can also capture them with the camera.
This tool is great for editing content for YouTube, Tiktok, and other platforms.
One of the things that makes this app awesome is the ability to select many areas in the video to blur. You can select the duration, intensity, and shape for each area. You can also blur a moving object.
The basic function of blurring the background in the video is also available here. Using this app is very easy. First, you need to select the video to edit. Then select the tool for blurring. For example, a lasso or a rectangle.
Instead of blurring, you can also use a background or object color fill. In all cases, you can edit many areas or objects.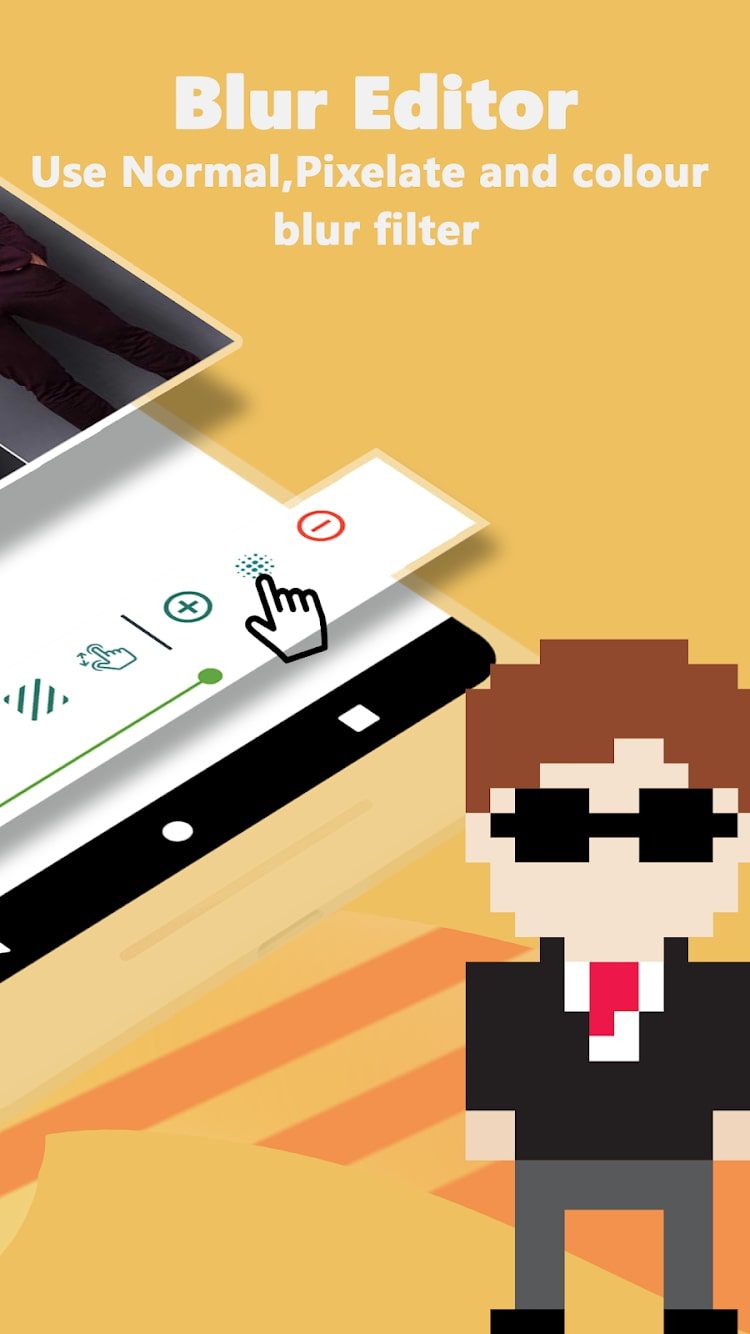 This is a popular app among many users, including professionals. There are no limitations here, which will definitely make you happy.

InShot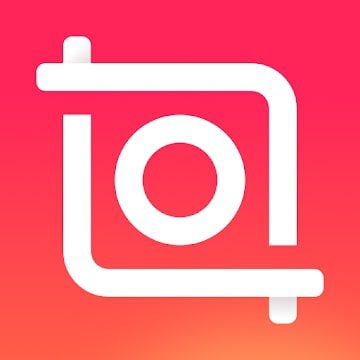 The InShot app works with Instagram has all the phase features, adds text and emoji, and has many filters.
This app greets you with a bright red screen with no ads. At the very bottom are three icons – video, photo, and camera.
In the upper right corner, there is a "gear" under which the settings are hidden. Here you can immediately start viewing the last captured video from your smartphone's gallery.
The editing menu allows you to cut a fragment, adjust the size and blur the background. Trimming is done with the sliders. You can not only adjust the size of the video but also place it in the center or left/right.
At the same time, background blur can be smoothly adjusted. There is an opportunity to impose the background music, including your own.
Text can be overlaid without any problems. You can do it on any part of the clip. You can assign any color for the background, which is nice because it makes the clip individual. Besides, you can also flip or mirror your video.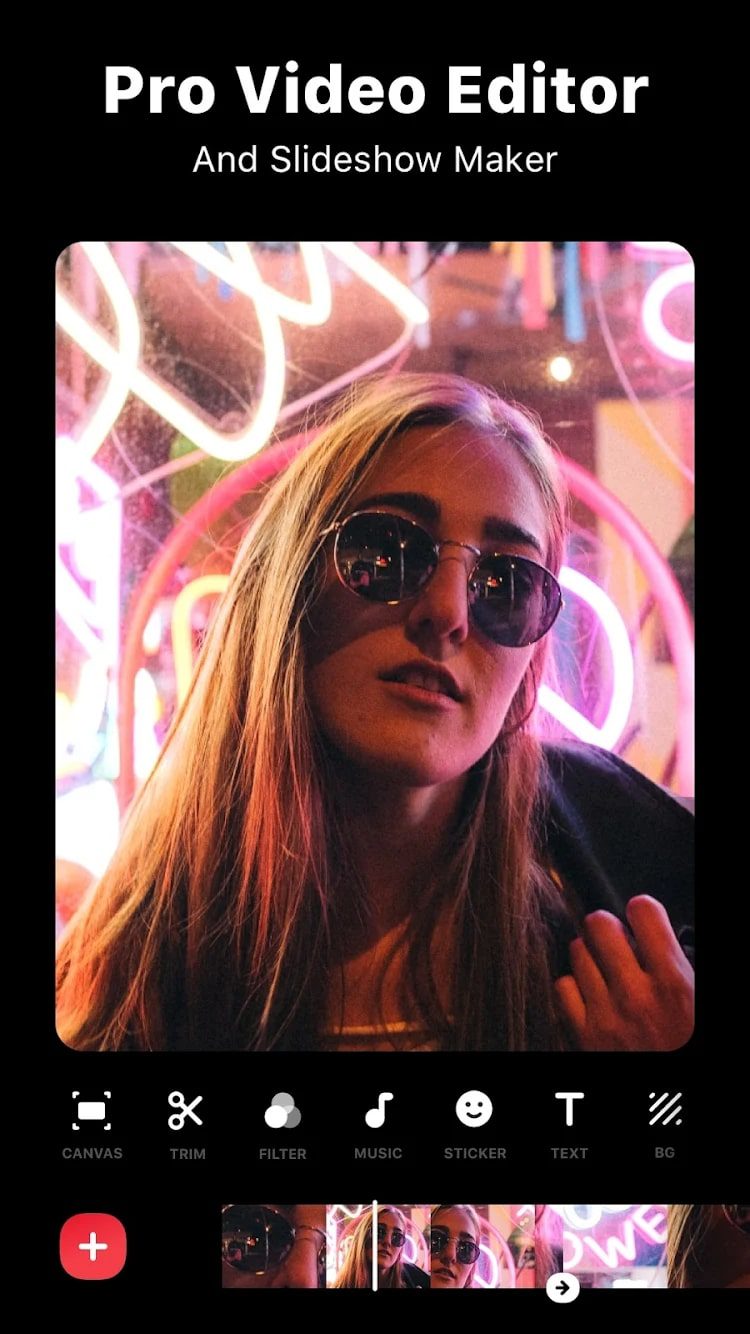 The InShot app gives you a good opportunity to make your content unique. The background blur function is perfectly implemented here and is available for free.


Blur Video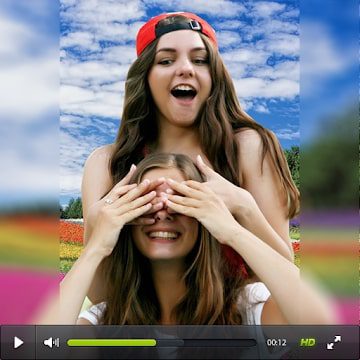 Let's move on to the next app which is called Blur Video. Here you can edit various videos for Snapchat, Instagram, and other social networks.
There are several ways to use this tool. Let's take a closer look at each of them. Freestyle blurring involves using this feature in different parts of the clip that you need. You can also adjust the intensity here.
If your content doesn't fit the parameters of your Instagram post, you can add blur fields or adjust them according to your preferences. You can edit a total of 5 videos without any restrictions.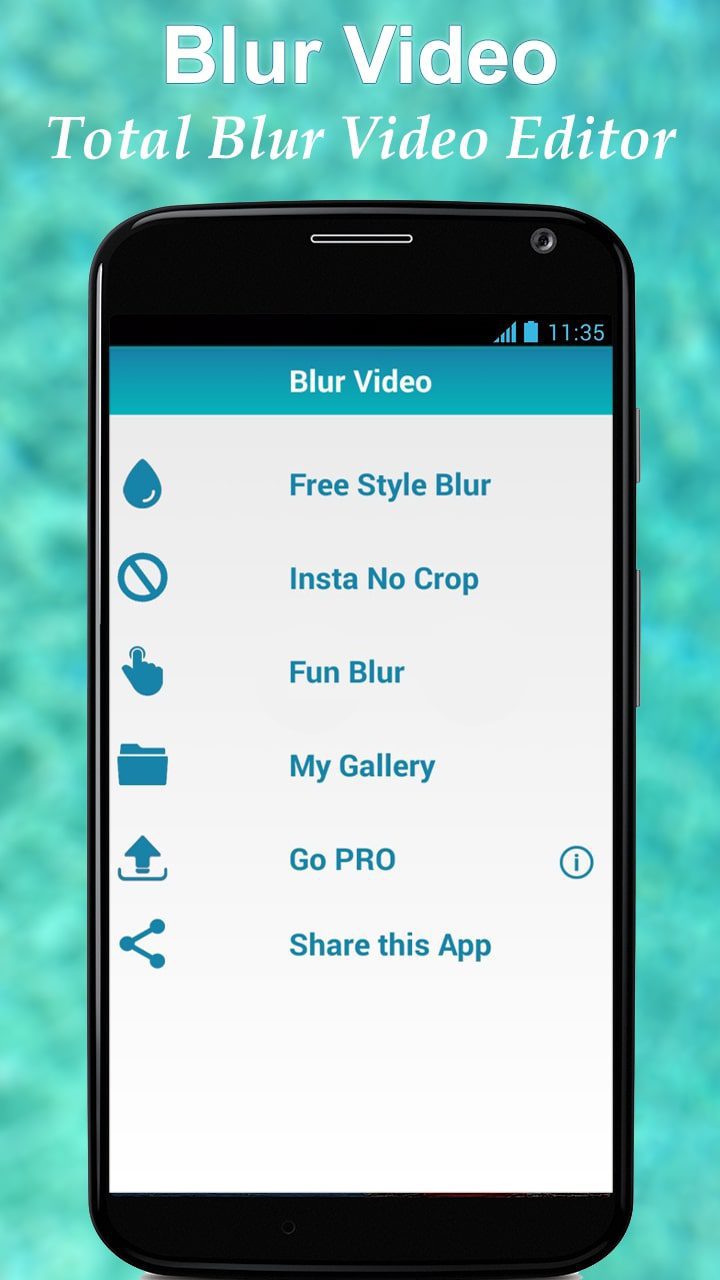 The app will later add a watermark to the content, but it doesn't spoil the quality in any way.

Video Editor by litShot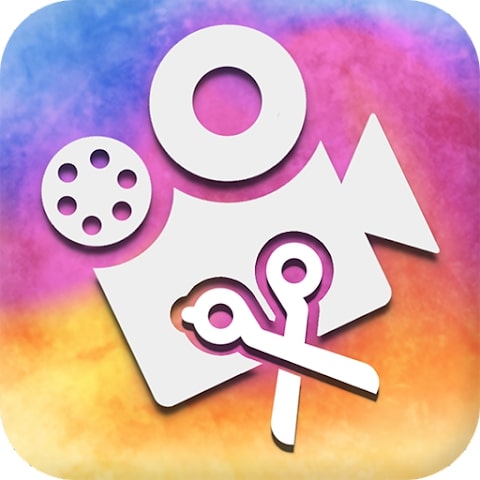 If you want to learn how to edit videos but don't know where to start, install the Video Editor by litShot.
Simple and easy to use, this mobile editor will help you learn the basics of editing and creating high-quality videos. You can use it an unlimited number of times absolutely free of charge.
Combine short clips into a full movie, add the special effects you want, and add text explanations.
You can create a file of desired size and duration, and cut off unnecessary frames. Add background music for a complete effect. Just choose a track on your phone and paste it into your video. A wide range of stickers is available for you to choose from.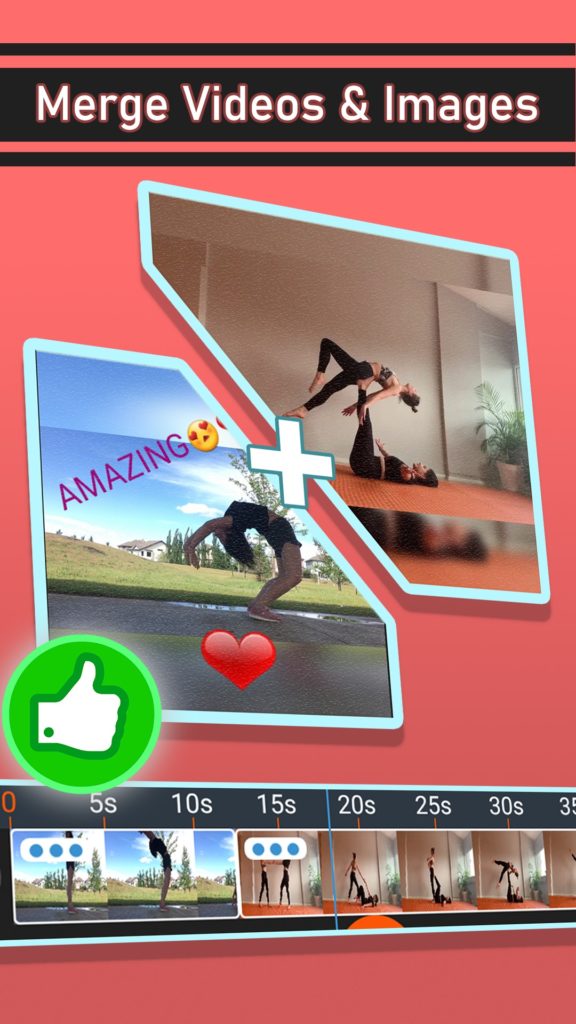 Create romantic videos, and make interesting gifts for your friends. Choose the quality of your work. Share your videos on social networks and send them to your friends via messengers. Create true masterpieces with Video Editor by litShot.

PutMask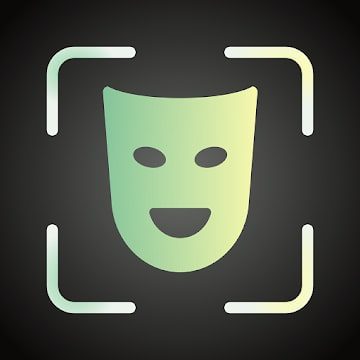 PutMask is a great way to hide your face or an object in any video. You can do it automatically or manually if you need more fine-tuning.
This tool can be useful in any situation where privacy is important to you. This app will be able to recognize a face even if it is very small and if it is turned sideways.
The service can also track moving objects in the video and hide them. Use the keyframe feature to guide you through the blurring.
A small addition is that after each edit, you can save all the actions you've made as a project to use later with other videos.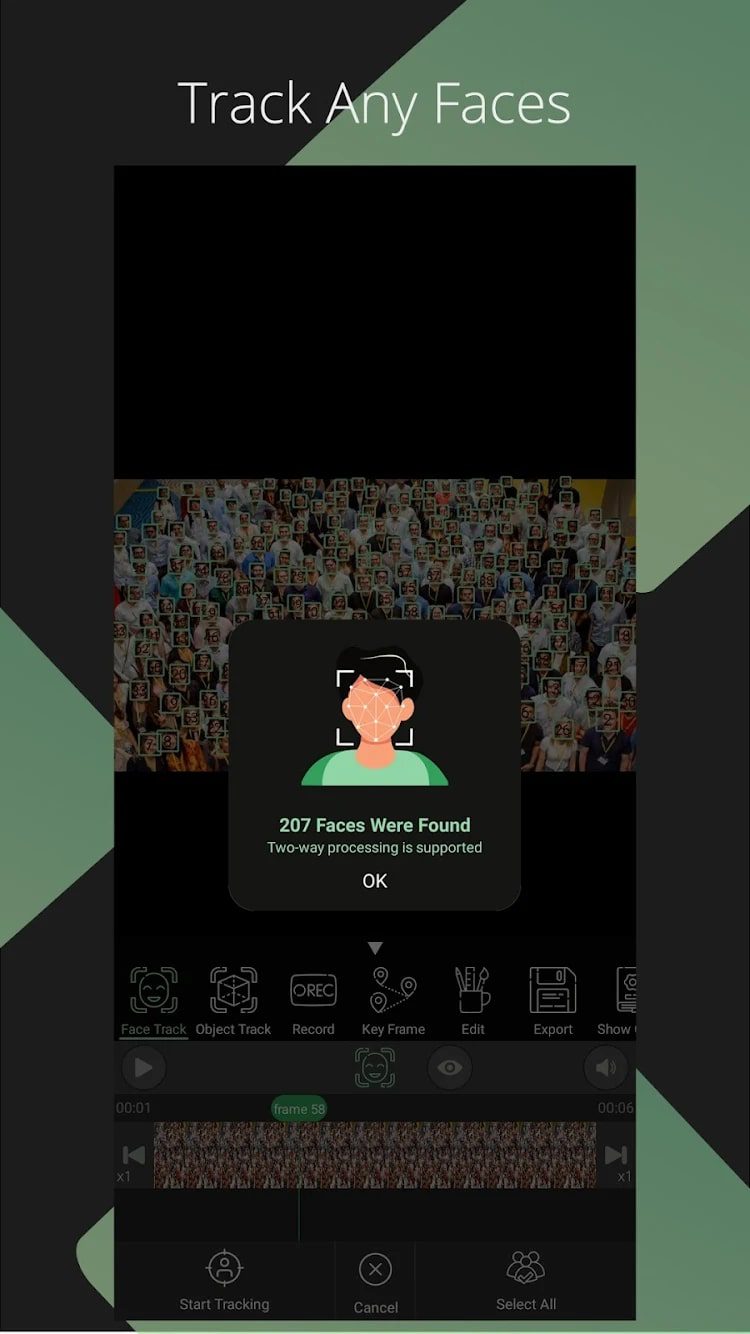 The developers of this app assure that it is completely confidential. So, your videos will not become public. Besides, there are no ads and all the features are available for free.

You may also like: 11 Best Apps Like Flipagram for Android & iOS
VideoShow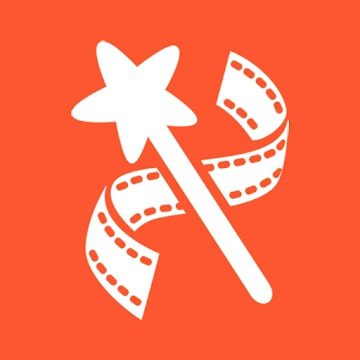 VideoShow is one of the best video editors where you can create pretty good content. You can also share the result via social networks.
This program has two windows in total – the main screen and Inspiration – a kind of community of users of this program where the best works are posted.
You can edit photos and videos, make them, open the toolbar, open the library, and read the instructions.
The app itself finds content on your device without any problems. Everything is categorized automatically or you can set up sorting manually.
VideoShow has an interesting toolbar. So, you can trim a video, convert it to mp3 or compress it. Quick trimming is really standard – sliders or setting the exact time.
You can also send the finished file to social networks or a video hosting service. So, it's a great tool for YouTube.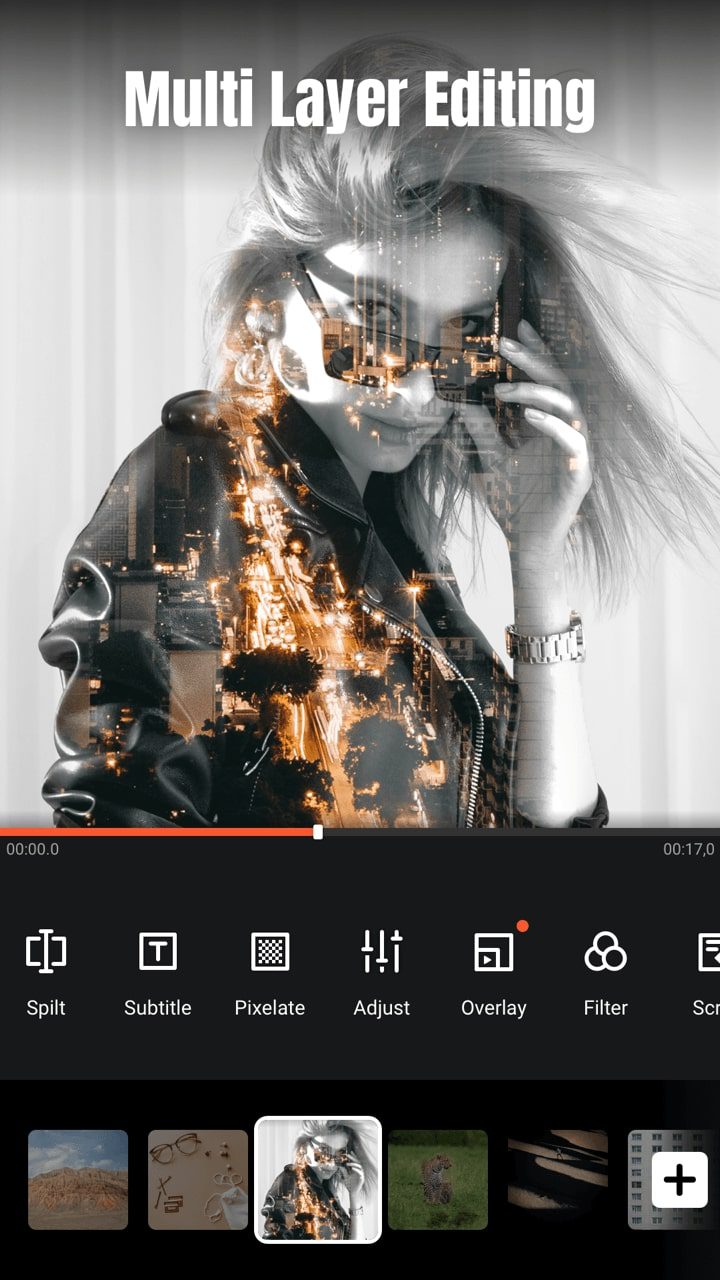 VideoShow is a "social" project designed to decorate your posts on social networks and blogs with edited videos. The program has everything for this purpose.


Blur Video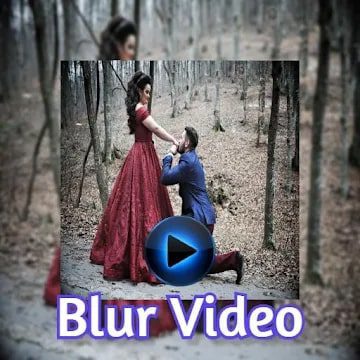 The following Square Blur Video app does not have an original name, but it has many unique and useful features.
It is easy to use and available for free to all users. You can blur different parts of the video or add blurred frames to make the content fit your needs.
You need to follow a few steps to get great results. Select a clip from the gallery, specify the area to blur, and set the desired intensity.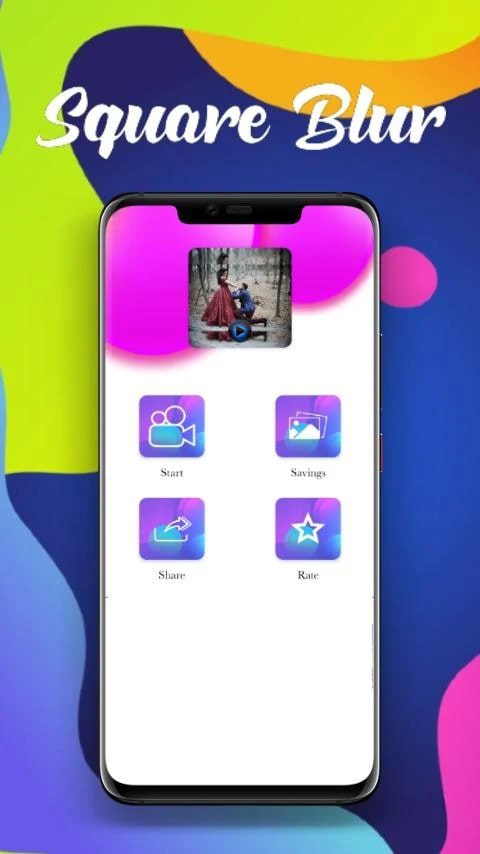 Use the preview function to check the results and save the quality video. You can share your content via Facebook, Gmail, and more.

KineMaster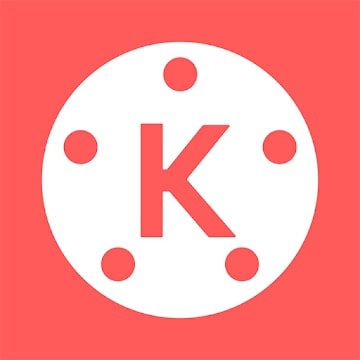 KineMaster is considered a semi-professional content editor. It is one of the few editors that includes a feature for creating multilayer videos.
This app allows you to trim your clip with millisecond accuracy. Adjust the lighting, blur the background, and add animated effects.
Along with that, this service allows you to post your finished video to YouTube right after you save it. There are stickers, subtitles, multi-stickers, and more to make your video original.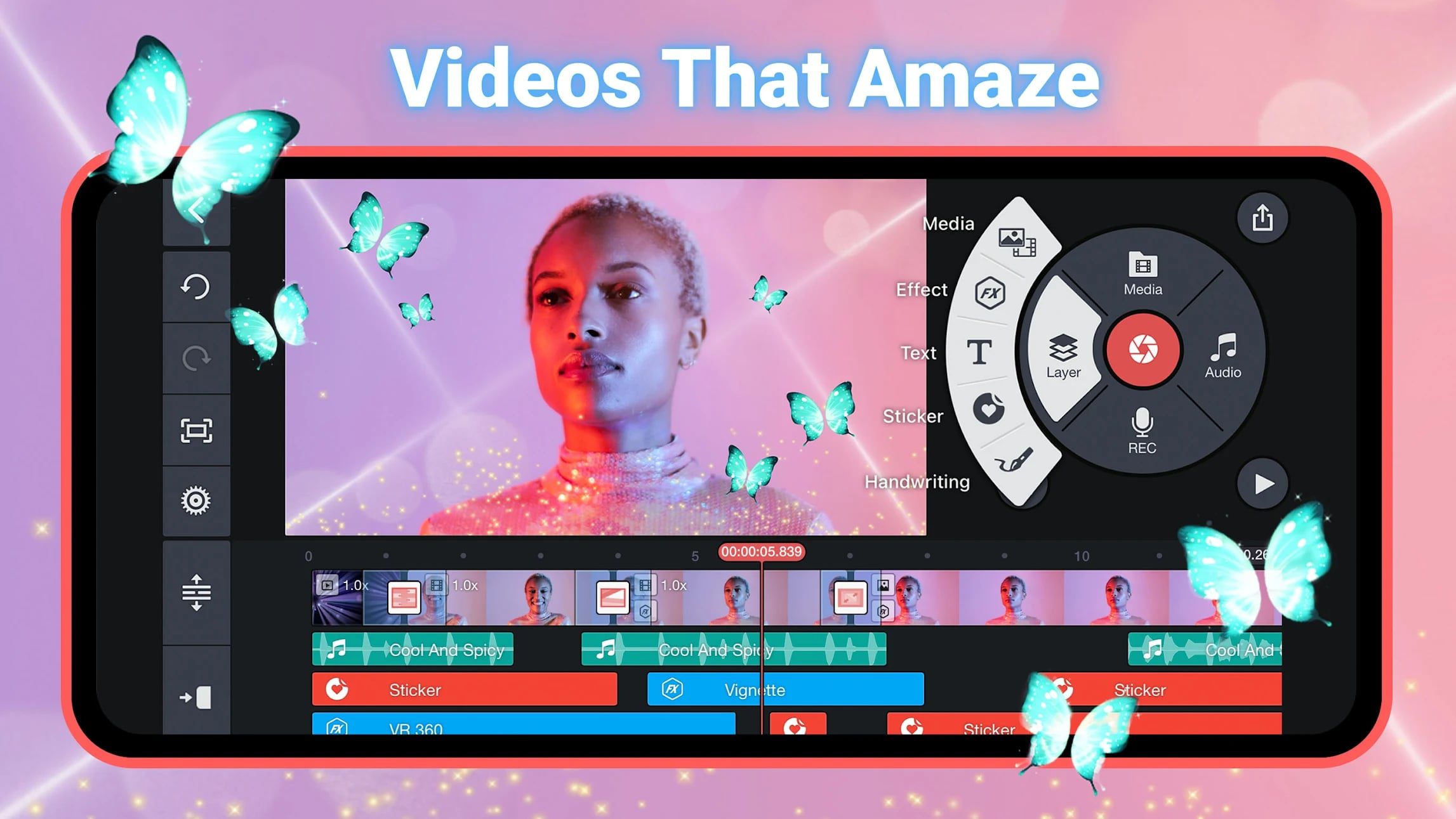 You can create an interesting video clip, easily putting music on it at the right moment. Here is a wide range of extra effects. Use the basic and extra features can be free of charge.


VivaVideo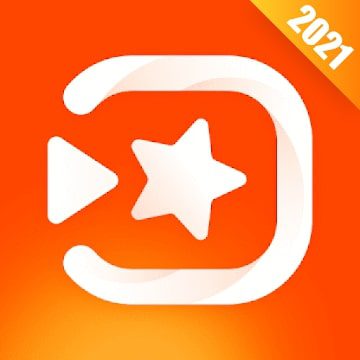 VivaVideo is an excellent video editor which allows you to blur the background and perform many other operations.
Let's go straight to the main features of this program. If we talk about the main screen, everything here is accessible and quite beautiful.
In the middle are six round icons with the main functions of the app. If you swipe the screen to the right, two more icons will open. Settings are located in the upper right corner.
The first thing the app offers is to take a video directly from the program. So, at the very top, you can choose the format right away. To be more precise, widescreen, Instagram and Vine.
Below is a big button to start recording and select a capture mode. You can use a different toolbar for each mode. Filters, recording speed, and camera selection are set there.
You can turn on the grid, timer, auto-recording, and lock the focus or exposure. For selfies, you can select the level and apply filters.
At the same time, there are some interesting effects. Collage allows you to make two videos in one window and apply a fun background to them.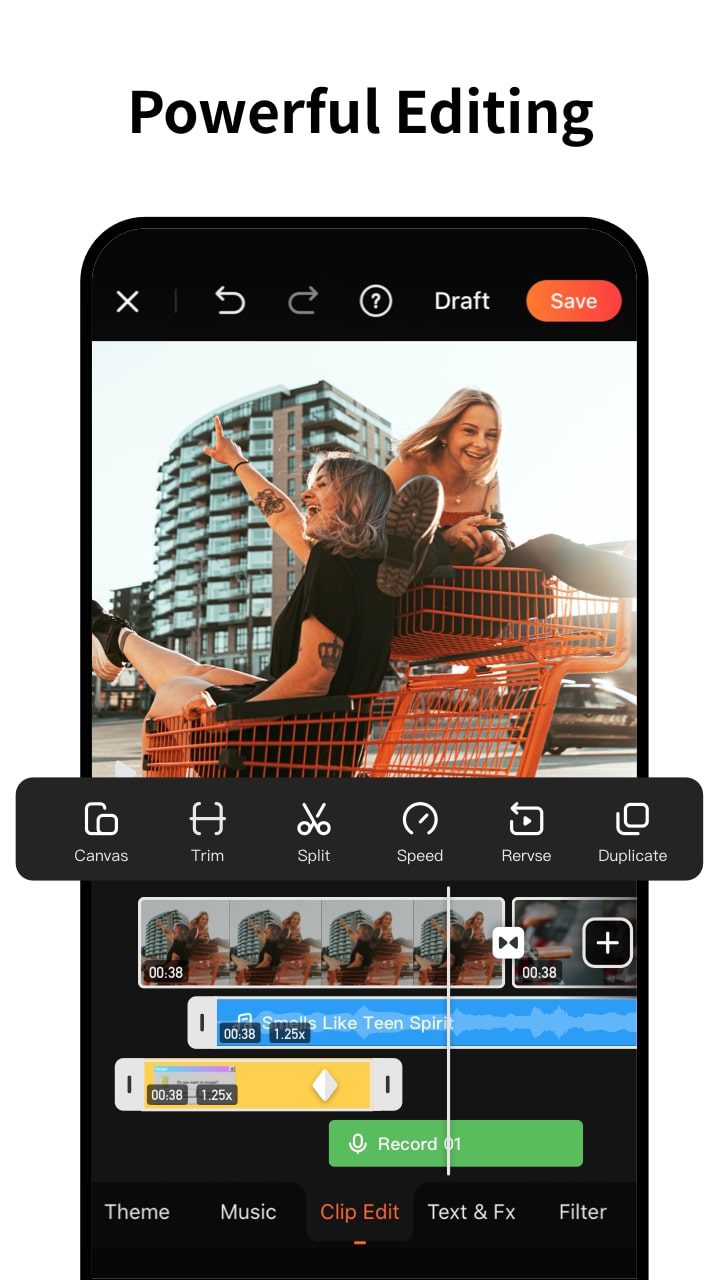 VivaVideo is an app where you can quickly and efficiently make up a video for a social networking post or a blog. The basic functionality here is free, there are no ads, but for subscription, you can get access to extra functions.


You may also like: 11 Best Mouth Talking Apps for PC, Android, iOS
AndroVid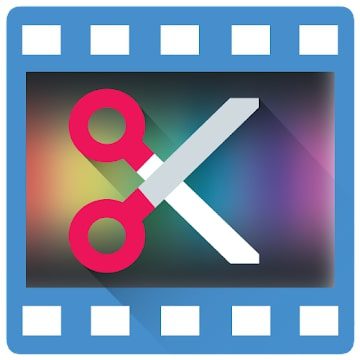 The AndroVid app ends our review of the best video blur apps. It is mainly used to create clips, which are then posted to Instagram or Facebook.
Among the functions of the editor are editing, gluing, and trimming clips. It also has the ability to select the desired frame and export in HD quality, split the video into two parts and add music.
The advantages of the editor are the change of color, width, and transparency, adding texts, custom watermarks, and emoji.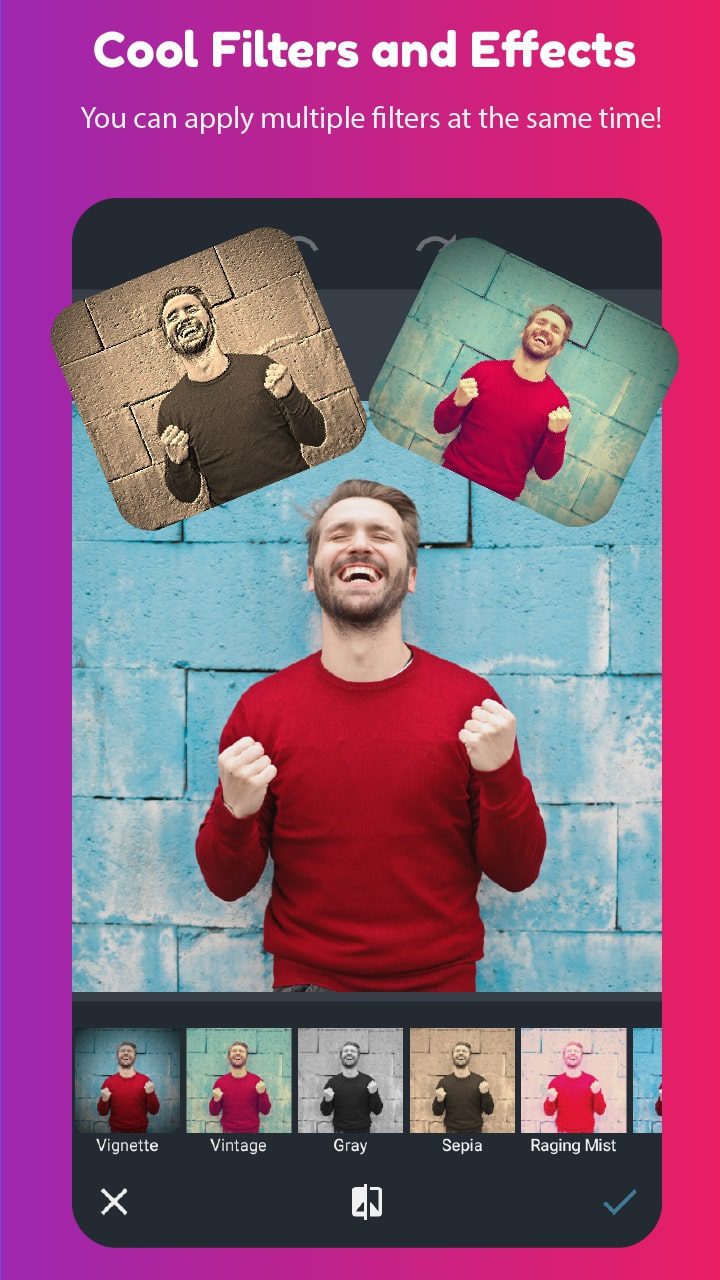 Also, there are adding filters, blurring the background, exporting audio, and more. Clips can be saved in popular formats: GIF, 3GP, MPG, and WMV.