Now it is easy-peasy to compare the characteristics of different processor brands! You do not need to plow over the official websites of manufacturers and save the data found in a separate document – everything is already collected in one place.
And in case you can't remember the name of a brand, you can try to find it in the similar words finder app.
SoC-L is a one-of-a-kind application that contains data about all systems on a chip (System-on-a-Chip) based on the ARM architecture. And this is today the vast majority of mobile systems that are installed in smartphones, tablets, smartwatches, various wearable electronics, in the elements of the "smart" home, and so on.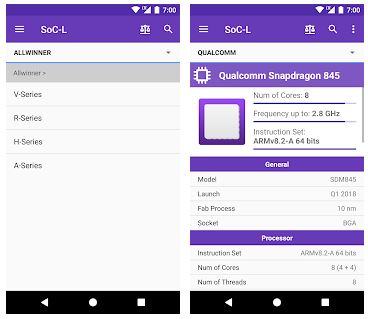 Here are absolute all the manufacturers of SoS that are available on the market. For each manufacturer, a complete list of systems that they produce or have produced before is provided.
In turn, for a single system on a chip, all the main characteristics are given, including the number and frequency of CPU cores, the type of GPU, the production process of this SoC, the system RAM parameters, supported mobile networks, and wireless communication, and other parameters.
The application is made in purple and white color, it is not overloaded with decorative elements, which makes it pleasant to use and memorable. You can select multiple systems to compare them in detail.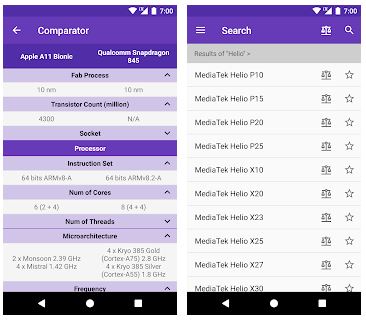 The SoC-L app shows a list of the most popular systems on the chip, and this list can be updated automatically regularly. If you have any questions, you can contact the developers via email or on the official website.
Performance optimization is the best this app has to offer, as the Favorites feature lets you add your favorite SoCs to one place. New information is added to the database, which is updated using Over-The-Air.
What is more, to improve your working process you can install the call confirm apps, that will remind about important calls to you and your colleagues.
It is possible to compare up to ten specifications at the same time. In addition, you can work with the application without the Internet, it is only required for a few functions.