Are you a philatelist in need of an app that can make your life easier? You're in for a treat!
Get ready to stomp your way through the world of philately with these top stamp identifier apps for Android & iOS. Whether you're a seasoned pro or just starting out, these apps will help you identify stamps with ease.
In fact, some of these apps can be helpful to coin collectors, too. Say goodbye to squinting at blurry images and guessing at the value of your collection – these apps give accurate info and even help you add to it. Let's get into it!
Stamp Identifier
This app is a treat for stamp enthusiasts and curious gazers. If you've ever stumbled upon a stamp and wondered what its story is, this app is for you. It's here to help you uncover the mystery behind each stamp you come across.
No more skimming through books or spending hours searching online for valuable info. All you need is to snap a pic or pick from your cam roll. It even works if you share a snap from any website, and the app's recognition tech will do the rest.
But let us give you a friendly heads-up: if you want the best results, make sure to follow the instructions. Trust us, you don't want to miss out on all the juicy details that its extensive worldwide catalog has to offer.
And if for some reason, your stamp isn't recognized, fear not, just use the "Not found?" tool and a human will personally assist you in finding the answers you seek. Yup, you read that right – a real-life human! But wait, there's more! You can even save a list of your fave ones for later review. It's like having a personal collection right at your fingertips.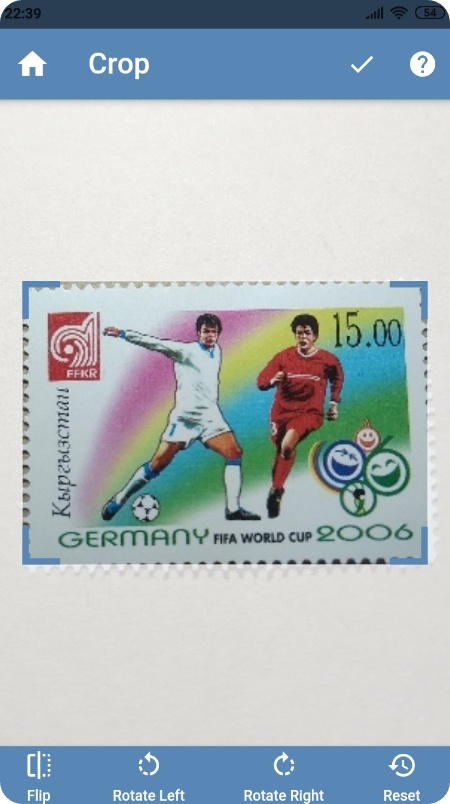 You may also like: 9 Best Coin Identification Apps by Photo
StampID
If you have always been intrigued by stamps but never knew where to start, this app is the ideal solution. It's like having a stamp expert right at your fingertips!
One of the coolest aspects of this one is its advanced recognition tech. Simply snap a pic of your stamp, and the app will detect and crop it for you. No more struggling to get the ideal shot, or wasting precious time resizing and cropping manually. This tool alone saves so much time and hassle!
But the real magic happens when the app starts analyzing your stamp. Using its cutting-edge image ID, it is able to determine even the most obscure ones and give you detailed info and history about each one. This makes it a fantastic educational tool for anyone interested in stamp collecting or wanting to expand their knowledge of the hobby.
Another nifty tool is the ability to save a list of your fave emblems for later review. This is ideal for collectors who want to monitor their collections and organize findings in an efficient, easy-to-use way.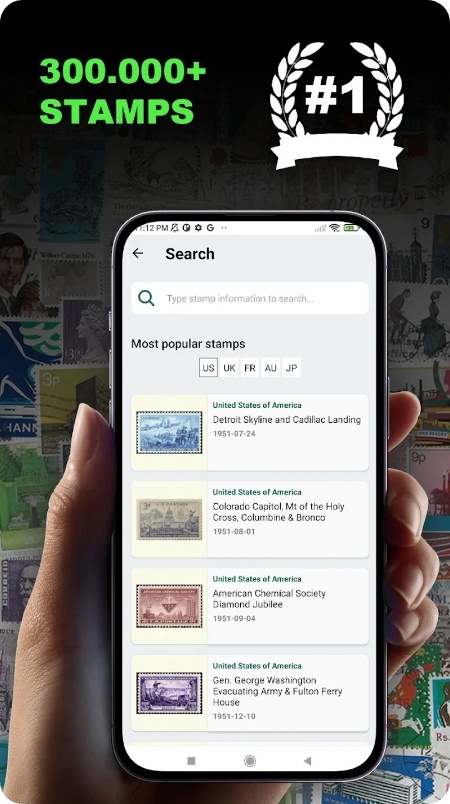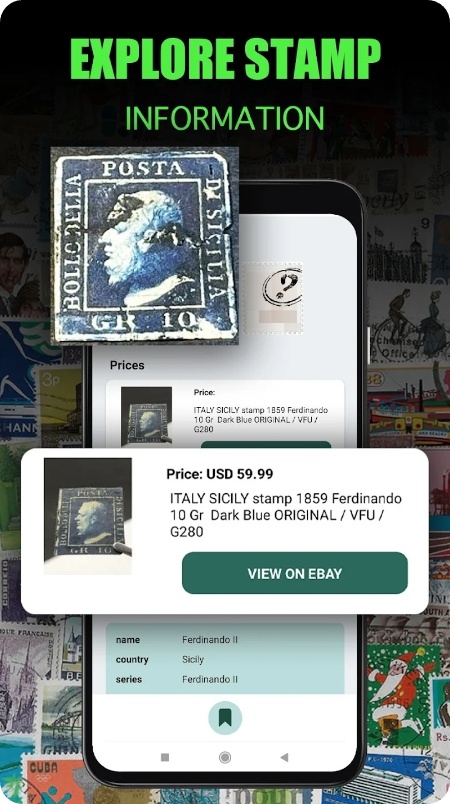 StampSnap
Stamp collecting just got a whole lot easier, thanks to this app! As an AI-driven tool that harnesses the power of image ID, it is the ultimate app for any collector. With just a quick snap it can accurately identify all the necessary info within secs.
One of the great aspects of this one is the simplicity of the ID procedure. You don't have to be a tech genius to use this app! All you need is to take a clear pic, crop it, and let the app take over the rest. That's right, no more head-scratching or squinting at tiny details on your cherished stamps!
The app also has a robust database with info about the origin of the collectible, the issue year, and other important details. Thus, it's easy to know the true value of each stamp in your collection, letting you make informed decisions about buying, selling, or trading.
You can also use it to monitor your entire stamp assemblage, making it essential for serious collectors. You can save all the pieces in the app and monitor the total value all in one place.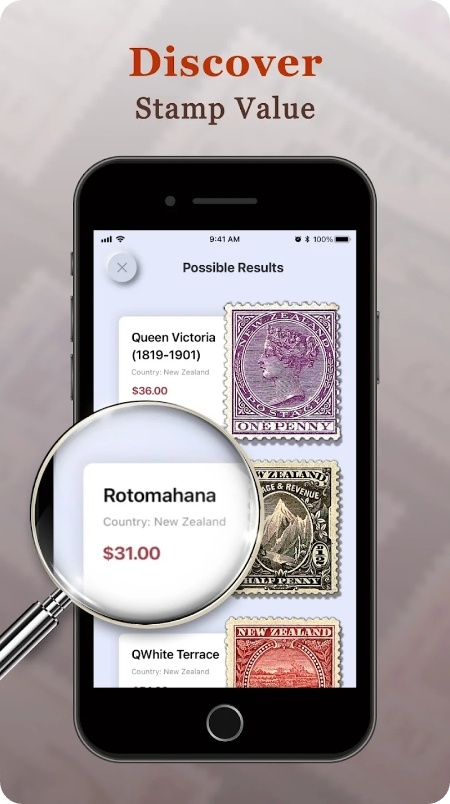 StampID
If you're a philatelist, then ершы is the app you've been desperately searching for. This is a veritable treasure trove of info, all available at your fingertips. No more leafing through catalogs or browsing through Google Images trying to identify your latest finds.
All you need to do is snap a pic and let the app work its magic. The app ID tool is absolutely brilliant. It uses an AI-driven image ID that gives an accurate identification of the stamp. It gives you the country of origin, year of issue, and denomination. You won't be relying on guesswork or human eyes alone, so the results are impressively crisp and precise.
Stamp enthusiasts worldwide can benefit from the historical and educational insights that this app provides. Even novice collectors can get excited about the fascinating stories behind their stamps as they learn about far-off countries, long-since-passed rulers, momentous events, and more.
The management tool is a helpful part of the app as well. The ability to log all of your assemblages digitally is a godsend. You can monitor your collection's completeness, record which stamps you own, and even add notes or comments on each.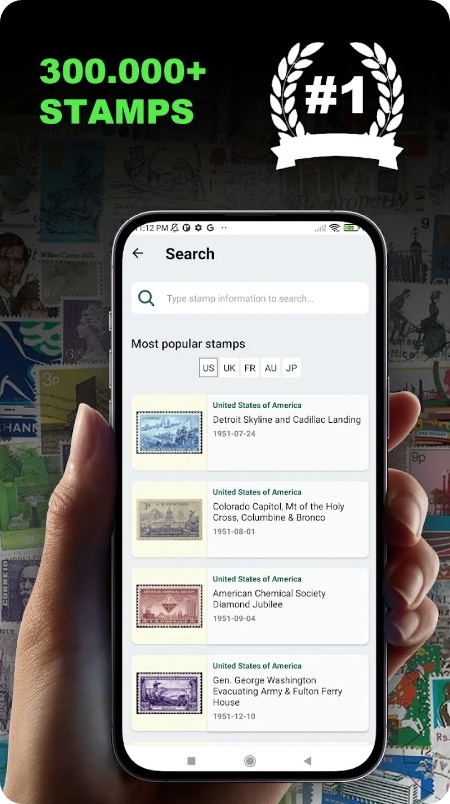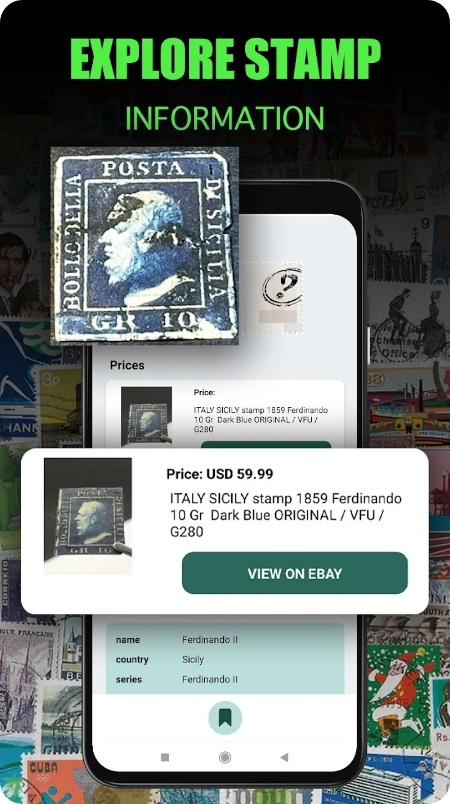 StampSnap
This app will boost your stamp collection game! What's so great about it? Well, let us tell you.
First things first, it uses AI-driven ID tech to determine any stamp from around the globe with just a quick snap. It's like magic, the app will accurately identify the country of origin, issue year, and more data about the piece.
And it gets better, the app can also recognize rare and error ones! This app is an absolute lifesaver for collectors who struggle to identify rare pieces.
The app's functionality doesn't end there, it also lets you grade your pieces via snaps and estimate their value. With it on hand, you'll never have to wonder what the total value of your aggregation is. The app even lets you store and monitor it in one place.
Did we mention that the app offers HQ photography? Thus, you'll get a clear and detailed image of your stamp every time. It's a nice tool to stay up to date and never miss out on collectibles that could become valuable later on.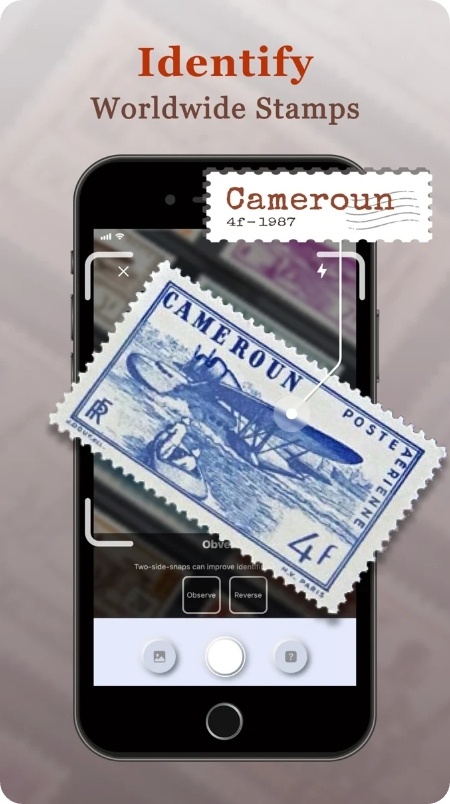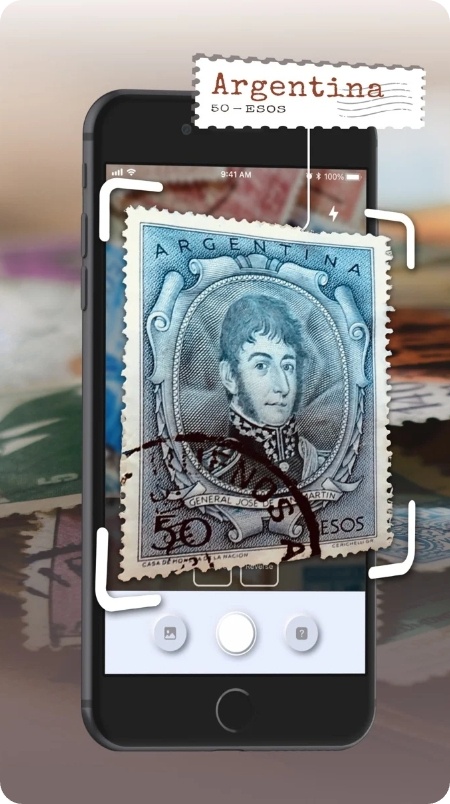 Check also: 11 Best Apps Like OfferUp
Stamp Identifier
Tired of staring at your stamp assemblage, wondering what those obscure little pieces of paper really mean? Say hello to your new best friend! This app is an absolute treat for collectors and enthusiasts everywhere.
The advanced recognition tech is mind-blowing. It's like having an expert right in your pocket. All you have to do is snap a pic of the piece and let the app work its magic. It will not only identify the piece but also give you all the juicy details about it. Talk about slick!
One of the best aspects of this one is the ability to save your favorite collectibles for later review. So even if you're not ready to part with that rare gem just yet, you can still monitor it and swoon over it whenever you want.
The app is super easy to use, too. You can snap a pic, select an image from your cam roll, or even share one from another app. And the social aspect is the cherry on top – being part of a community is like having a whole new world of palls who share your passion.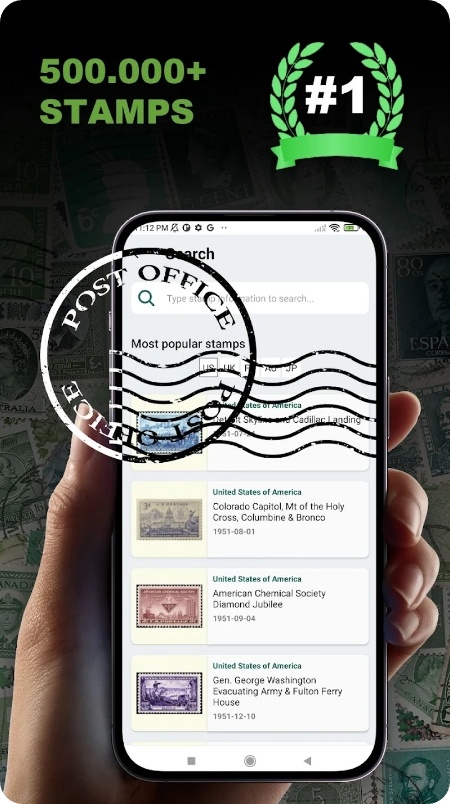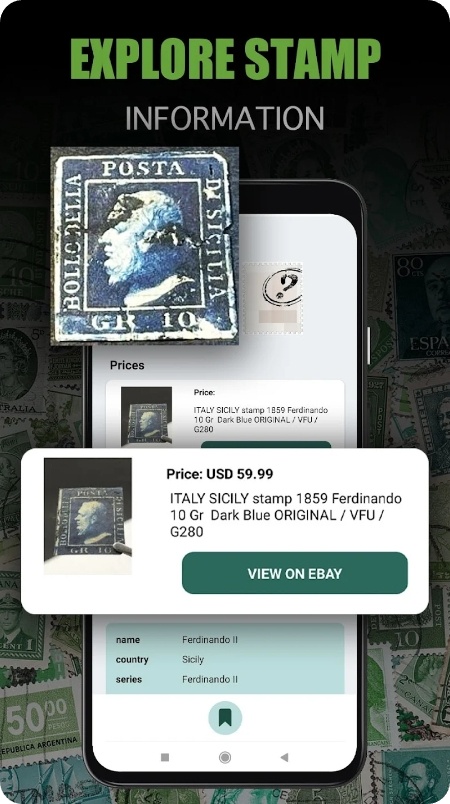 Stamp collector
Are you a newbie in the fascinating world of stamp collecting? Or, maybe you are a seasoned pro wanting to expand your treasure trove. This app is the ideal companion for all your philatelic needs.
This app contains a gem of info about every stamp imaginable, including its type, date, color, and a crisp image to help you admire it in all its glory. You can build your own assemblage by adding new pieces to an album using the app's friendly UI.
In case you didn't know, stamp collecting is a centuries-old hobby turned revenue-generating industry for small countries. And this app is here to make sure those intricate and exclusive stamps won't go unnoticed.
So, if you're looking to start your own collection or expand an existing one, this is your go-to app for all things philatelic. The app is an informative and engaging tool that is ideal for stamp buffs of all levels.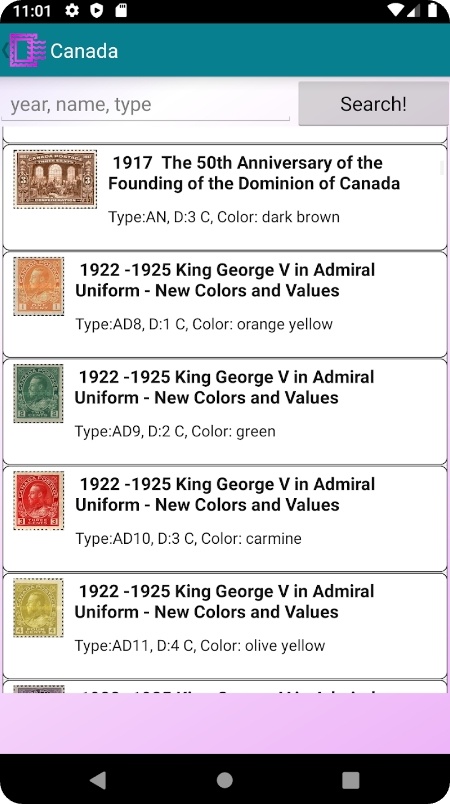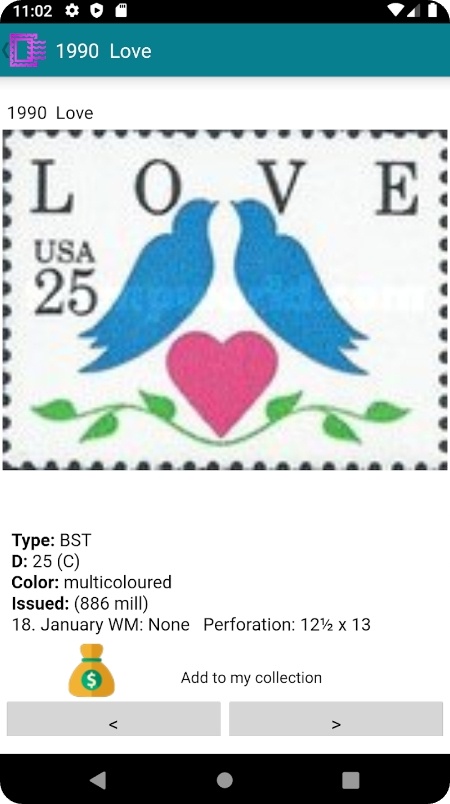 Stamp-Manager
Ready to get serious with stamp collecting? Cause that's exactly what this app lets you do. It scans, values, and even sells your stamps in the built-in store. It's a one-stop shop at this point.
First things first, the scan tool. No more fussy tasks of cropping and categorizing stamps manually. Just hold up your cam and voila! It's like having a pro assistant right in your pocket.
And let's talk about the database behind the app. It's seriously impressive. With 240K+ pieces, you'll find whatever you need. Plus, the online catalogs for diverse countries are a major perk.
But here's what matters most – the value of your stamps. The app lets you easily determine their current estimated value. Need to sell? The app will connect you to buyers worldwide. Even if you're not selling, the online album is a sweet way to manage your precious collection. And if you're hunting for a specific piece, the wish- and offerlist is a genius tool to connect with fellow enthusiasts.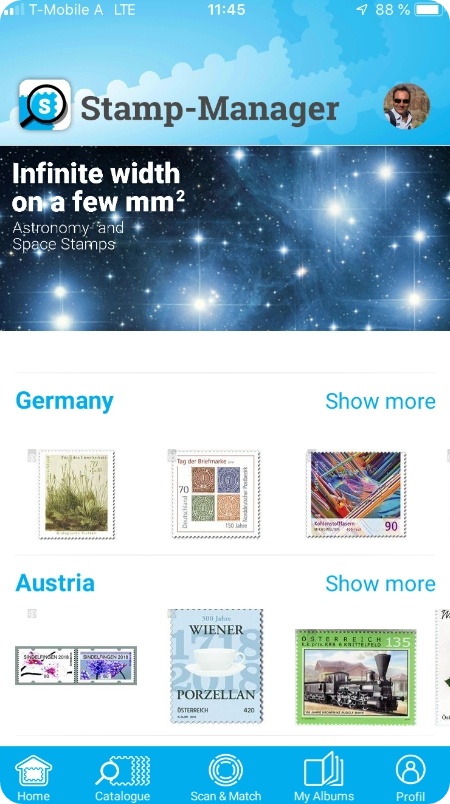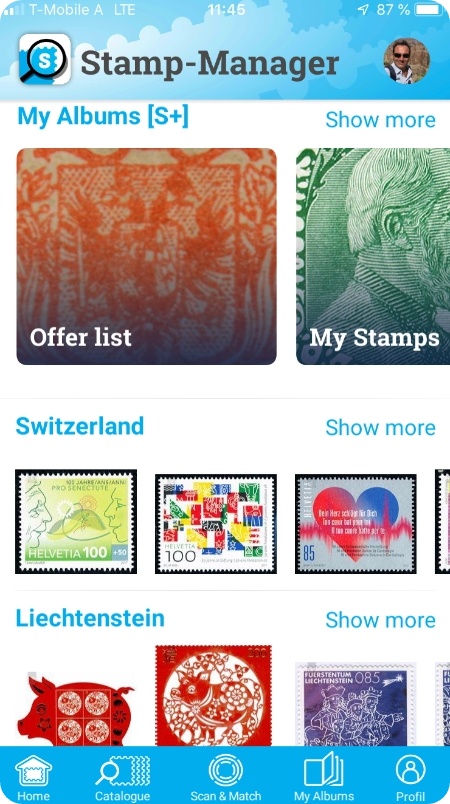 Stamp Mate
This app is a must-have for any philatelist, whether you're a novice or a seasoned pro with an extensive array of stamps from all over the world.
It covers over 945K pieces and makes organizing your collection a breeze. Simply search by country, keywords, or issued year and get a comprehensive list of properties for each one. The app also lets you synchronize data between multiple devices. And if you're an avid user of Colnect, the app lets you import all of your data in just a few clicks.
Adding pieces manually is a cinch, too. Just scan the stamp and add it in with all the relevant info. But what really sets the app apart is how easily you can cater it to your needs. You can add your own info and estimated values, and even tag your pieces.
Managing an inventory is a snap, too. You can store multiple quantities and values by condition, and even monitor all your purchases and sales for each stamp. And with the online search tool, you can easily look up prices on popular auction sites.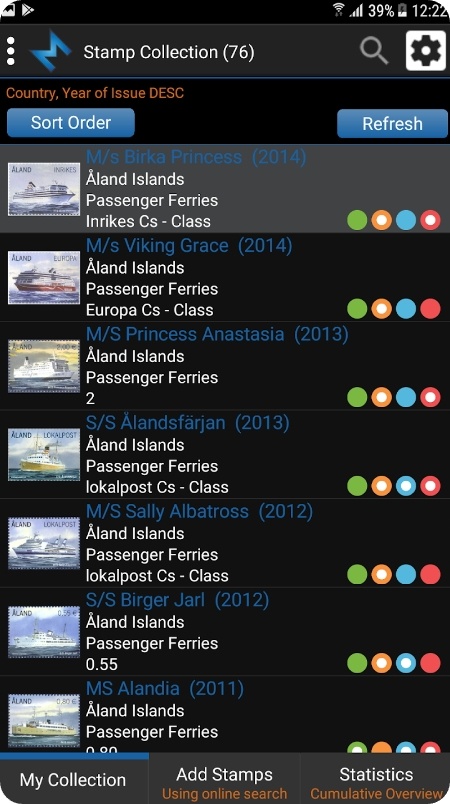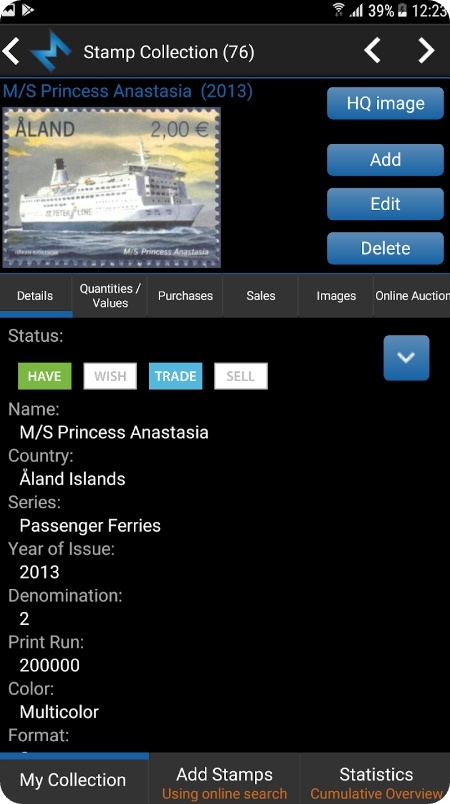 You may also check: 8 Best Counterfeit Money Detectors
World Stamps
Lastly, here's a comprehensive guide to the world of stamp collecting. It covers an extensive catalog of pieces from around the globe, which makes it a gem for any collector out there.
One of the greatest aspects of this one is the ability to filter pieces using a variety of options. If you want to browse them by country, year, series, or perforation, this app lets you do that. Plus, with its integration with Colnect, you'll always be up-to-date on the latest offerings.
But that's not all! The app also covers a robust search tool, letting you easily find specific pieces by name, description, or catalog code. And, if you change your mind about your selected filters, no problem! Just tap the reset button to start anew.
Overall, it is a fantastic resource for any collector. With its wealth of info, intuitive filtering, and integrated social network and marketplace, you're sure to find the pieces you're seeking.