Why do we like some of our photos, and we don't like others? It all depends on the shadows. The shadows of the photo allow us to convey the colors as well as the structure of objects or our faces.
Scientists have proven that depending on the angle of the shadow on our face, we look more attractive or ugly. Modern technology allows us to control the shadows on our photos. We have selected for you a list of the best apps and websites to remove shadows from your photos.
You can get rid of all the flaws and shortcomings. Many of these offers are feature rich, so you'll kill two birds with one stone by downloading them.
You may also like: 9 Best Old Photo Restoration Apps for Android & iOS
Snapseed
This is probably one of the most popular apps on any app market. It is a great photo editor that lets you professionally edit your photos from the comfort of your home.
Apply filters and make a color correction. There are more than 30 photo editing tools. If your phone's camera is of poor quality, then this application allows you to achieve a professional result.
What's more, the app has photo editing tutorials, so even a novice photo editor can handle this. You will be amazed at the number of editing tools. Change the white balance to make shadow removal invisible.
Use blur to hide the flaws of automatic shadow removal. Another thing that makes this app cool is the semiautomatic face correction. The app recognizes faces in photos and eliminates imperfections.
You can adjust the shadows on even the smallest parts of your face. This will give your skin a healthy look and well-groomed appearance.
The app will also be interesting for a professional photo editor because it is not always possible to carry a laptop or computer with you. This is a great solution to this problem. Download your professional processing program.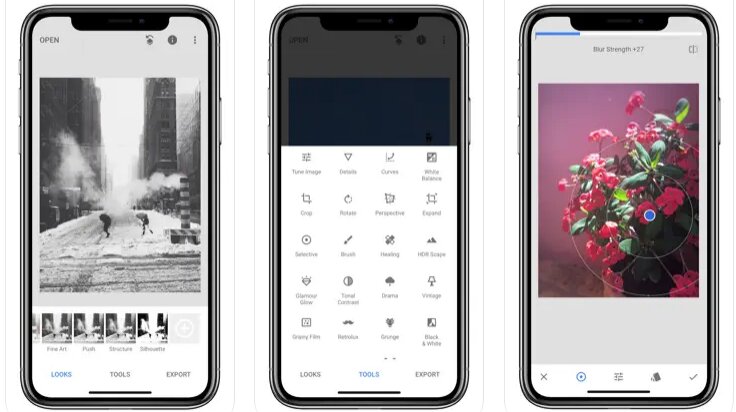 You may also like: 11 Best Layering Photo Apps for Android & iOS
Photoaid.com
This site is designed specifically to automatically remove extra shadows from your face. Upload a photo and wait just a few seconds. This site has a few restrictions – your photo should not weigh more than 30 MB and should have an appropriate size.
Moreover, this website supports 3 photo formats. Thanks to the work of artificial intelligence, you do not need to make any adjustments. Look at the result with the before and after function. You will see the line on your photo which you will be able to move.
Find the slightest changes of shadow on your photo. This web is great for photo for documents and for professional photographers. This site is absolutely free.
Plus, you can use other photo editing tools. This site removes shadows from specific faces, but you can also open an online editor to remove the shadows of objects in your photos.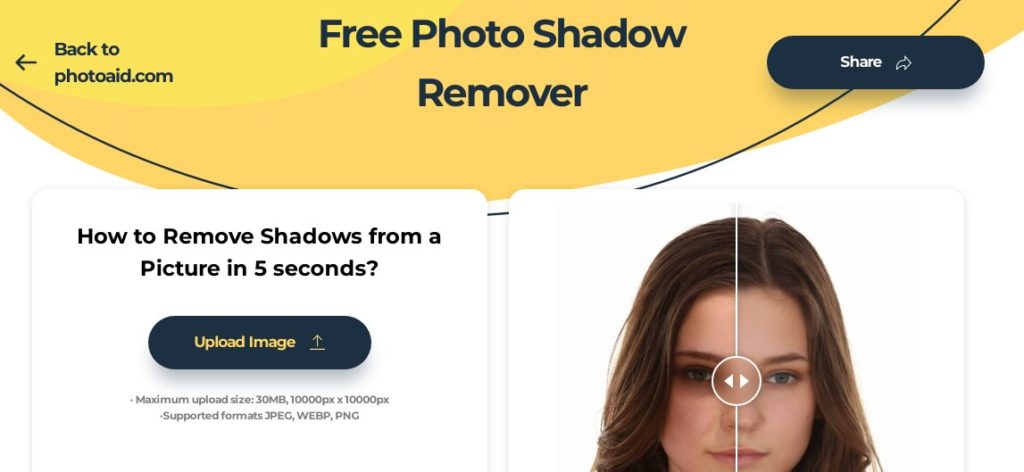 Shade Remover Photo Editor
When we are taking a photo of sunset or sunrise, it is very important to adjust the brightness. The photos may come out dark with a lot of extra shadows. Download this simple app, and you will be able to correct it.
Forget about complicated software to edit photos. The app has a simplified design. You can adjust the brightness of different areas in your photo. Moreover, the app automatically removes shadows on the face.
Now even the darkest and dullest photos can be bright and picturesque. If you make a mistake during the editing process, you can undo your previous action. The app has been used by over 10,000 users.
Give it a try, and it will be a great addition to your photo editing app. We would like to note that the app was developed by students of design college.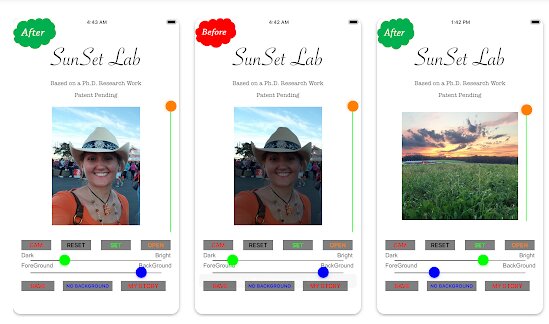 Picsart Photo & Video Editor
This app is the seventh-best photo and video editing app on the market. Besides removing shadows from your photos, this app can do almost anything with photos.
The shadow removal function is the same as in other apps. We want to talk more about other advantages. The app has more than hundreds of different filters and special effects.
Moreover, you can completely remove or replace the background. Remove unwanted objects or renew them with inserts. Photoshop your face. Remove shadows under the eyes or use artificial makeup.
You can also edit videos for your social networks. Create a cool video that will win the hearts of millions of people. If you have accumulated a lot of travel photos, then combine them in collage. So, everything will be in one place.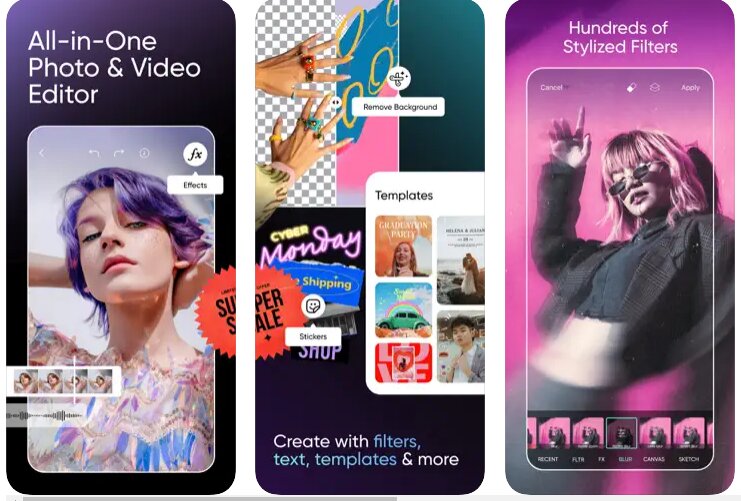 Luna Pic
It is very easy to remove a shadow from a photo. This site will help you to do it. Besides, it will be able to impose a shadow on various objects in your photo. Make your photo more lively and interesting.
Upload a photo to the site and click add or remove a shadow. All files will be saved in PNG format in one folder. If you don't have downloaded photos, you can add a link to it directly on the site. This site has detailed usage instructions in the help section.
Don't worry about privacy. All personal data is stored for about 24 hours, then it is permanently deleted. This website is similar to the Paint program. It has the same photo editing tools.
Moreover, you can apply different effects on photo. Use a frame or animation. Developers are actively updating the site, adding new photo editing tools.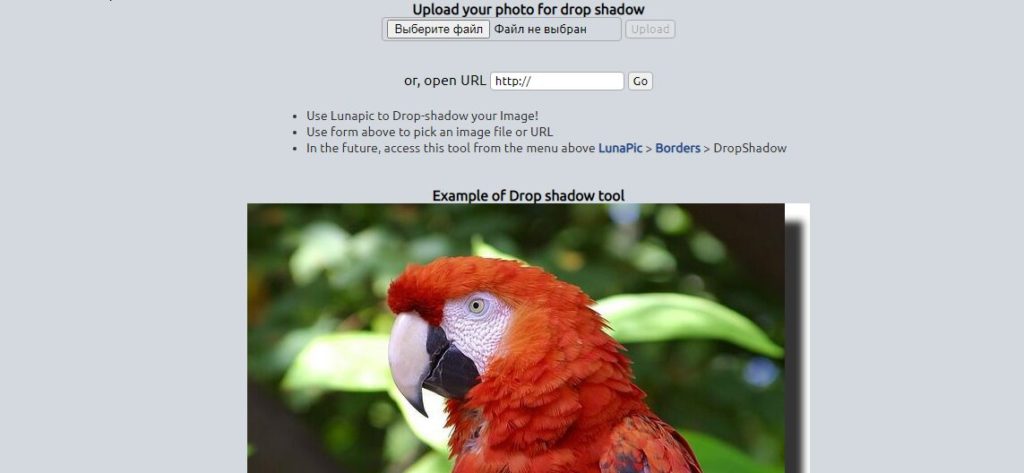 You may also like: 7 Best Apps to Add Timestamp to Photo (Android & iOS)
Offset – abstract art from your photos instantly.
Abstract design is always in fashion. This app permits you to edit the shadows on any photo. Come up with original designs. The work of the app is very simple. You need to upload photos to your galleries or take a photo using the camera.
You will be surprised by the light and dark shadows in your photo. Download photo or share it on social networks. Moreover, you can replace the background of the photo with the front one.
The app has one drawback. If you do not understand how to use the app, you can read the instructions, but they are written in very small print. You need to go to the developers' website and find the video instruction.
The app takes about 20 MB. Each processed photo will have a watermark. If you want to get rid of the watermark then you need to purchase the full version of the app which costs about $1.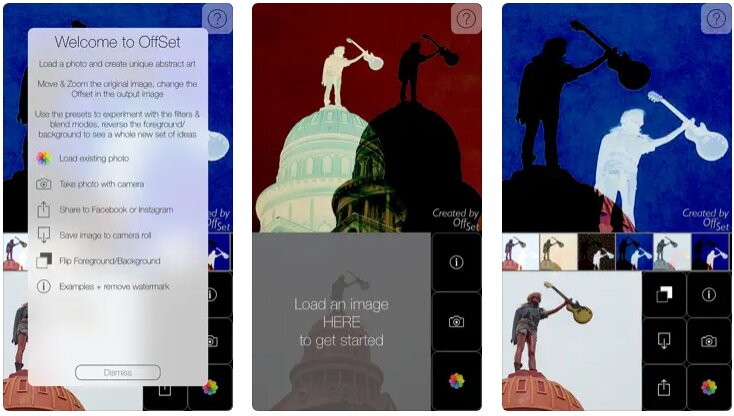 Lightroom Photo & Video Editor
Surely everyone knows this app. It is very popular and has hundreds of users all over the world. You can edit your photos like a pro. The app helps you to remove all shadows on any objects in your photos.
Try automatic shadow removal or do it manually. This app fixes any photo, even with the lowest quality. Artificial intelligence will offer you various photo processing options. Choose the processing that most suits your Instagram account.
Moreover, advanced photo processing tools will be available to you. If you have the Premium version of the app, then your capabilities will increase several times.
Sometimes when shooting a video, we can not properly build the light. There are ugly shadows that spoil the frames of the video. Try automatic shadow correction to get rid of all that is superfluous.
The app has an average rating of 4 out of 5 starts based on over 150,000 reviews. Many users say that you no longer need a professional camera to take professional pictures. We will make any photo session the best in the world.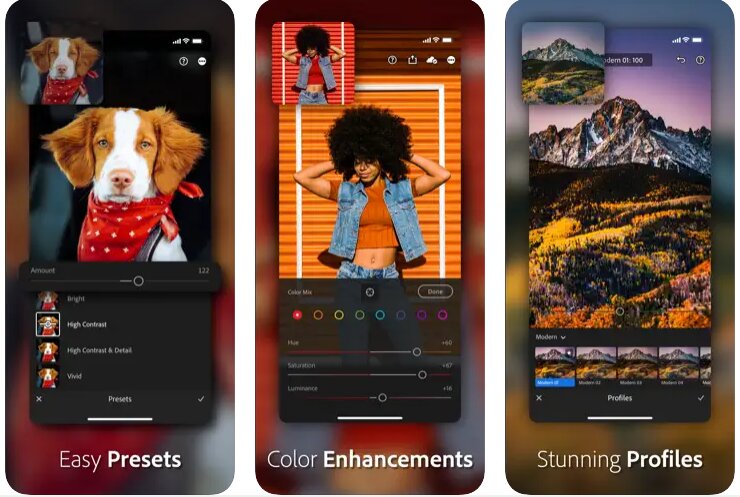 Photo Diva
Sometimes when we take pictures, unwanted shadows appear in the picture. Forget about professional photoshop programs that take countless hours to process your photos. This website can get rid of shadows in minutes.
Even the darkest photos can become the lightest ones. Moreover, you can adjust the white balance, which is important in the success of high-quality photography. If it seems to you that the situation is hopeless, then try the effect of cloning.
You can replace any area in the photo with an existing one. You can also add different parts of a photo from another photos. After processing, see the result before and after. The app has a number of other tools such as makeup, filters, color correction, and sizing.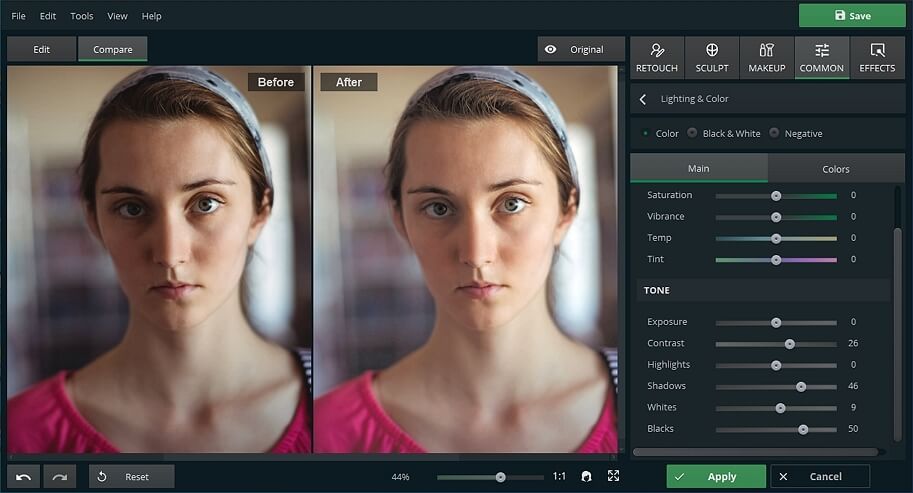 Photo Retouch – AI Remove Unwanted Objects
Artificial intelligence is capable of many things. Thanks to this app, you can automatically process photos without doing anything. Upload a photo to the application, and it will offer you several options for processing.
Try to be photographed against a special green background. This will help you to better change the background or get rid of shadows.
If you notice an unnecessary object in the photo, you can also delete it. Click on the delete tool and circle the area with the desired object. The artificial intelligence will remove the object. The photos will turn out as if this object never existed.
Moreover, you can remove people from the photo. Artificial intelligence technology recognizes the environment and draws it together, removing people. The cool thing that makes the app great is the photo editing of the face.
Remove shadows under the eyes or under the nose to make your face the most beautiful in the world. You can also edit parts of the face and add makeup. At the end of the photo processing, don't forget to add a filter to bring out the vibrant colors.
If you do not like your posture, then you can easily correct it by changing the body. Make yourself taller and slimmer. Many users complain that the app does not have a cancel button. It really slows down the editing process.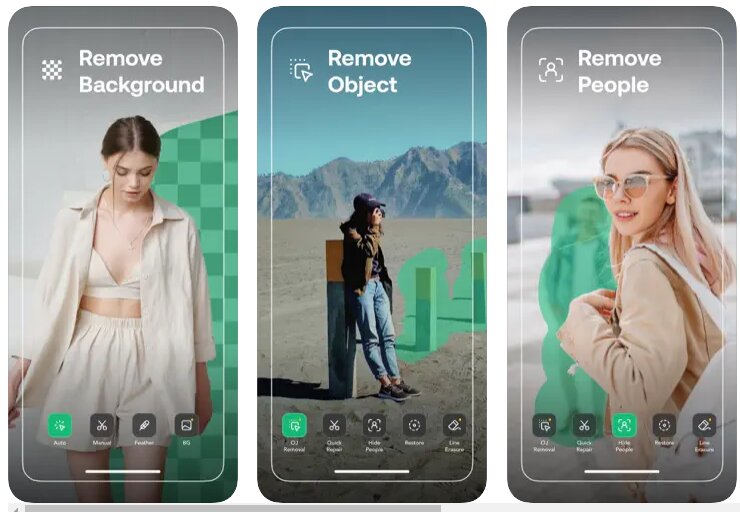 Removal AI
Why cluttered memory of a smartphone or computer if you can use online services? Try this site, and you will be able to remove any shadow from any photo. You will find a tutorial on how to use the site right on the main page.
This site is great for those who create photos for documents or for beginner photographers. This is a simple and fast way to edit a photo.
Moreover, you can not only delete shadows, but also add them to your photo. Don't forget to create an account on this site so that all your processed photos are in one place. You don't even have to download them to your computer.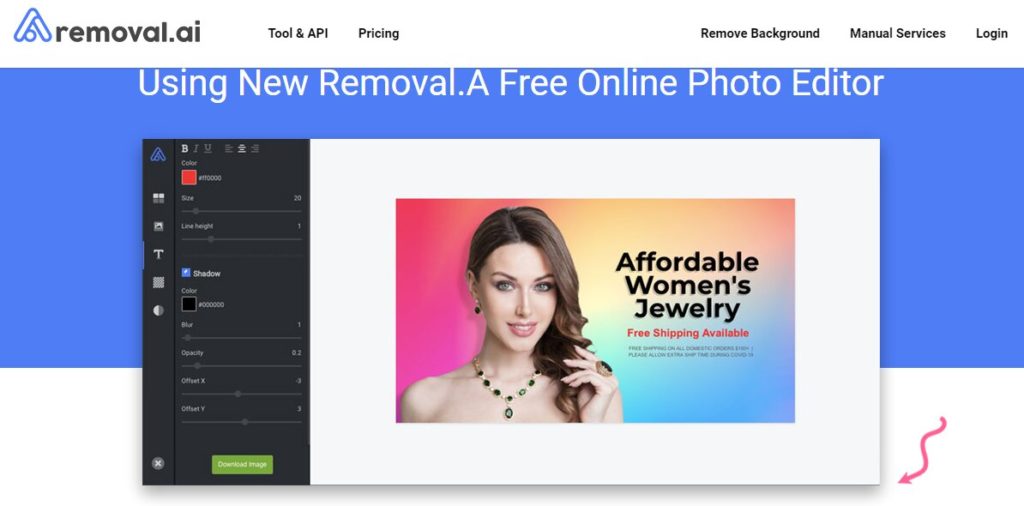 You may also like: 9 Best Photo Booth Apps for iPad
PhotoRoom Studio Photo Editor
The process of editing photos can take several hours, especially if you are removing unwanted objects. Usually, after removing unnecessary objects, a shadow remains from them. AI is great at removing objects, but it has a big problem with shadows.
Download this app, and you will be able to remove any shadow anywhere in your photos. This app automatically adjusts and recognizes objects for flawless background restoration. The app has several dozens of templates for editing photos.
Everything is already done for you. You will be able to create various products for commerce as well as come up with new design solutions. The app has an intuitive interface and nice design. If you have a store in social networks, then it helps you promote your products.
Create an individual theme and come up with a stylistic solution. You can see how your products will look on your site.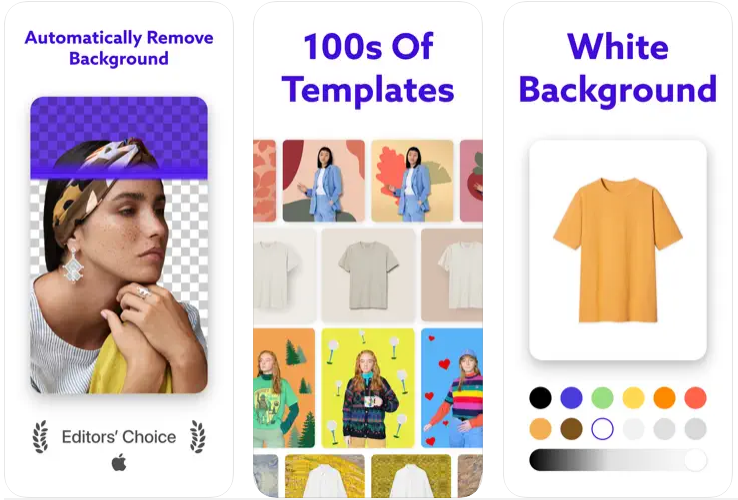 Remove Unwanted Object
Simplified interface and simple design are the keys to a successful app. You do not need to understand navigation. Just add a photo and select the area you want to remove.
Artificial intelligence will adapt to the surrounding background and restore it in place of the remote object. Moreover, artificial intelligence will recognize the shadow in advance and remove it. You don't need to spend hours to automatically remove objects and shadows.
Let the app do everything for you. Some users complain that some bugs appear after using the app for a long time. When you try to click on the object that you want to delete, the screen becomes red.
If you have such problems. You need to write to technical support for further assistance. Another way to solve this problem is to reinstall the app.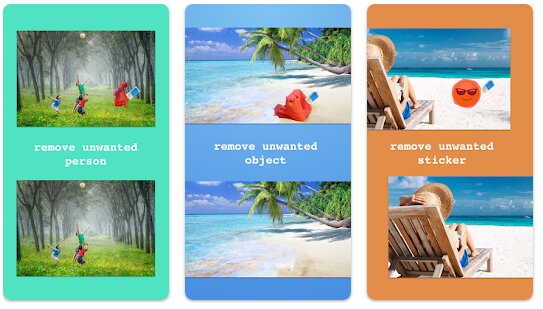 remove objects and edit photos
Do you want a simple app that will remove any shadows from your photo? Then this is what you need. This app takes about 20 MB and perfectly removes shadows of any difficulty. Many shadows can ruin the quality of a photo or its beauty.
Sometimes shadows can be funny or scary. Save your photo, removing all shadows on it. Plus, this app has a number of other photo editing tools. See the result before and after you finish editing. Click on the button, and you see the superimposed result on the old photo.


AirBrush: Easy Photo Editor
If you are a blogger on social networks, then you need photos with impeccable quality. Bloggers take photos very quickly because they have a lot to do. Sometimes, the photos are fuzzy or have different shadows.
Bloggers are so accustomed to editing a photo that it takes them a very short time. Now we will show you how to cut this time in half. Try this app that is great to edit photos in seconds. You can remove any shadow from your photo, regardless of its location.
Moreover, the app has artificial intelligence that helps you edit makeup or do color correction. If you have skin imperfections, then you can also get rid of them. Try different filters to capture the mood of the photo.
If you like the filter, add it to your favorites list. Plus, many bloggers keep their profile in the same color style. The app has an average rating of 4.9 out of 5 stars based on over 160 reviews. Most of the users are delighted with this app because it really performs all the claimed functions.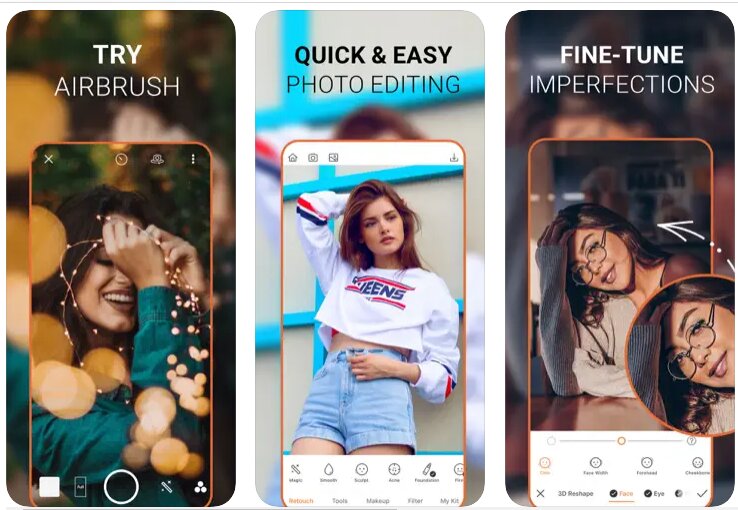 Pixl: Face & Red Eye Corrector
Our face strongly influences our attractiveness. Wrong installation of light can make you an ugly person. Furthermore, the wrong light can make your eyes red and teeth yellow. This app removes all shadows, making your face perfect.
You can forget about the correct placement of light. Do color correction. It allows you to change the white balance as well as choose the color saturation and exposure. The app has a paid subscription that helps you to process several photos at once.
It takes about 250 MB. The big size is associated with great functionality and numerous filters. Be careful after downloading the app, you will have a 7-day trial period. After this period, the subscription will automatically start.
If you don't like the app, you can delete it too. We recommend doing this on the sixth day. If you are satisfied with the app, then subscribe and enjoy the removal of shadows.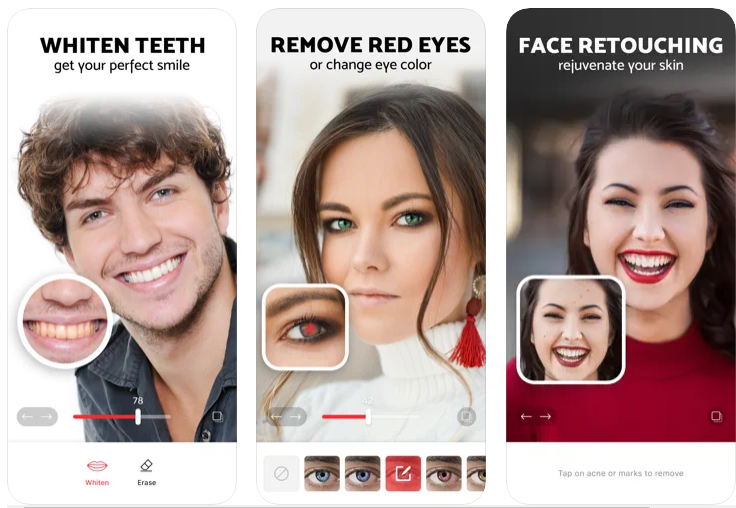 You may also like: VIMORY: Slideshow Video Maker & Photo Editor App Review