Given the popularity of this file format, chances are you have faced the task of MP3 trimming at some point, and the very simplicity of this process requires a fast and responsive software program to guide you through the process.
Free MP3 Cutter Joiner is one such application that lets you edit your audio files in no time, and its two-mode interface makes the whole task simple and easy.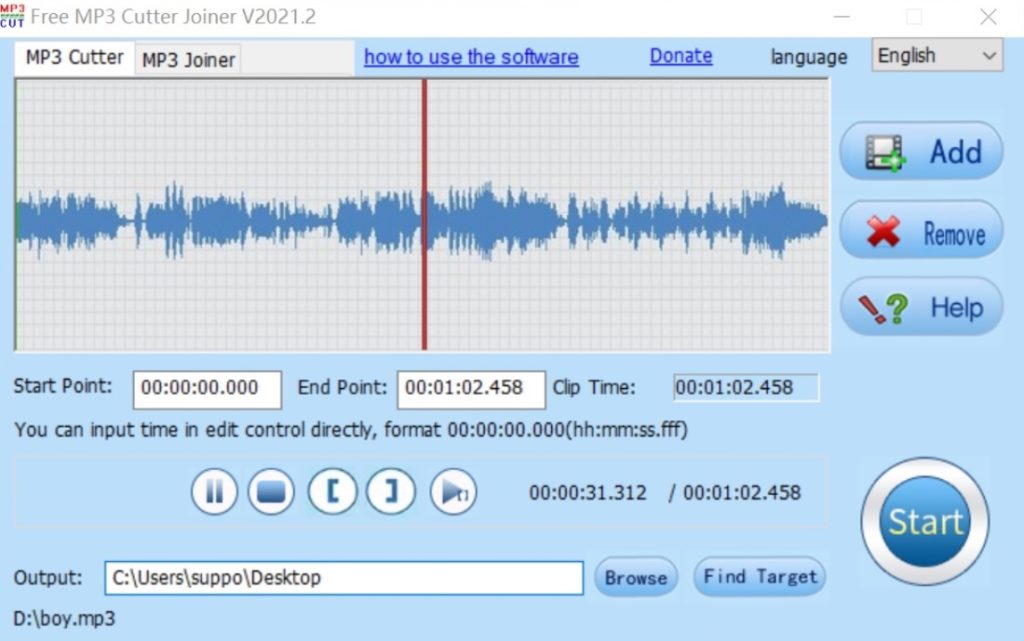 As the name of the program suggests, it can not only cut your MP3 files, but also merge them without you having to spend much time and effort.
All you have to do to start the program is to select the MP3 file from which you want to remove segments. Preview functions are available so you have full control over any changes you make.
Specifying a start and end point is all you need to do to remove irrelevant content from your audio file, and it is mentioned that you can do this by editing the input time with the keyboard or by adjusting the waveform boundaries with the mouse.
As for the MP3 Joiner component, you should know that it is just as simple. All you have to do is add your audio files, and then it will automatically show you the source, status and other details about their length.