Many travelers plan their travels in advance using maps. However, simple maps do not always meet the needs of users due to scarce functions and additional tools. Routes app with KML navigation designed for route planning and travel planning.
More GPS and distance measuring apps can be found here.
Routes has an attractive interface to make your activities easy. The first thing you see when you start the application is the map of the area. Don't forget to enable location detection by your phone.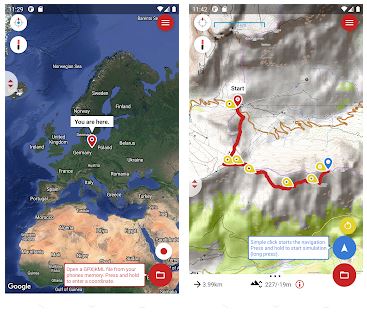 The application contains all the necessary functions for determining and conveniently coordinating the terrain. For example, you can return to the original position, define a pole, open a 3D geographic dimension, and change settings.
If you have any questions, problems with use or errors, the technical support service will help you. Briefly formulate the essence of your question and send it to specialists. In a short period of time, you will receive an answer with a solution to your question. Try to describe the problem in detail.
Simple and light graphics with inherent styling for cards. The main part of the work is occupied by geographical maps with various parameters, which are indicated below or directly on the map.
Click on the red folder icon to open a GPX / KML file from your phone's memory. Press and hold to enter a coordinate. Click on the blue button located in the lower direction bar to start navigation.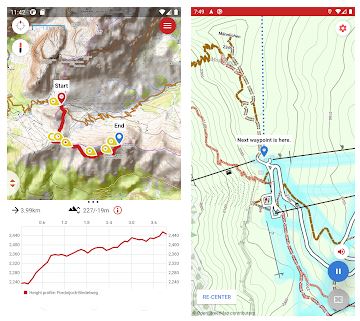 Routes is a simple and useful application that won't be difficult to master. It is enough to install the application on your device and start using it. A simple and lightweight control panel with the necessary symbols will facilitate the process of understanding the principles of working with the application.
If you are a novice traveler or your profession is connected with geographical maps, then the Routes – GPX KML Navigation & GPS Tracker application will become an irreplaceable assistant in your business. Use navigation even in the background or with headphones.
You can track not only locations but when a person was online the last time. The last seen tracker apps will help you to do that.
The built-in recording function will ensure the correct path without a predefined route. Additional useful features such as elevation profile, automatic gpx interpretation, custom display settings, landscape and portrait mode, picture-in-picture navigation, geocaching, dark mode, and more in the simple Routes app.