MyChat Client is a corporate messenger for working inside a local network. There are applications for Windows, macOS, Linux, iOS, and a web version.
After a simple registration, where it is enough to specify only a name and password, we get to the main window of the program.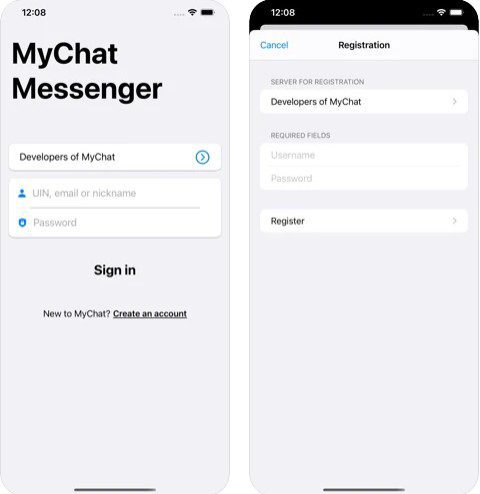 Here in the lower panel are the main tabs for contacts, chats, channels, and calls. In the left menu, there are client settings and a bulletin board. There is also a search graph in the upper panel.
In MyChat Client, both personal chats between users and the creation of conferences are available.
In the settings, you can easily specify a restriction on connecting to such chats, which is convenient during workflows. The application can keep a history of all messages, this function is useful for managers to monitor the negotiations of their employees.
There are many filters and a flexible system of bans, with the appointment of moderators, automatic anti-flood control, a mat filter. Additionally, it is worth noting alerts that can be sent to both single users and entire groups at once.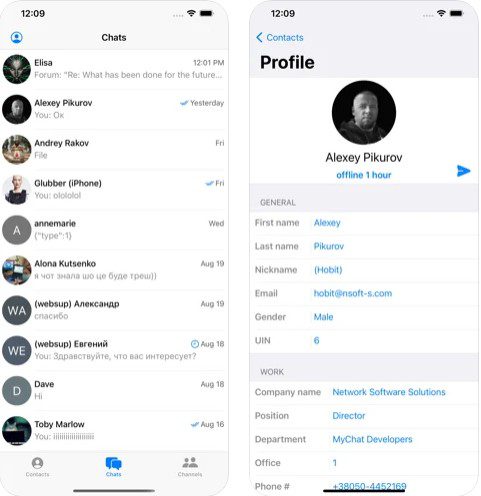 The method is very convenient for sending orders and emergency notifications. Another convenient feature is the bulletin board, with which you can create messages that are shown to all chat users for a specified period.
This mechanism can be used to notify company employees about future events. For example, about a conference or a personal meeting.
Separately, it is worth mentioning the ability to make voice and video calls. It's hard not to agree that these functions greatly simplify communication between employees. Users can also forward folders and files inside the chat, and animated emoticons will dilute the work routine.
Security is also fine, all data is protected by SSL encryption.
The list of MyChat Client functions can be listed for a very long time. It is better to try it once to personally appreciate them.