Are your children learning the multiplication table? Multiply with the Max app is specially designed to help them with this task. Let's read more about it!
And we also have to note that it's not only about studying for kids. Development is important, but they need to have fun as well. We can recommend cool pirate apps for kids which are super exciting.
The installation process is quite fast. After downloading the app, you will see the following playing modes:
Learning
Exercise
The Challenge
Train
Exam
Mini-games
Fast training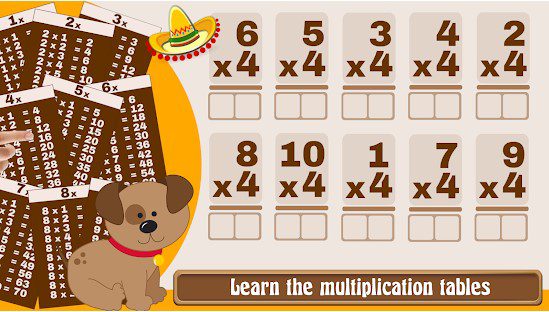 Besides, at the top of the screen, you will find a "question" button. If you click on it, you can read a detailed guide on how to use this app.
As for the app's interface, it is quite easy to manage. Additionally, we were impressed by the well-developed design with magnificent graphics and audio soundtrack. So, we can surely say that your children will fully enjoy using this tool!
Many users like the Challenge section, as it allows the children to play against their friends and compare the results. Moreover, you can use the same gadget for this option.
What is more, when you open the Exam section, the app enables you to customize the exam as you wish. For example, you can set up the timer, select the number of multiplications, or choose different times tables ranges.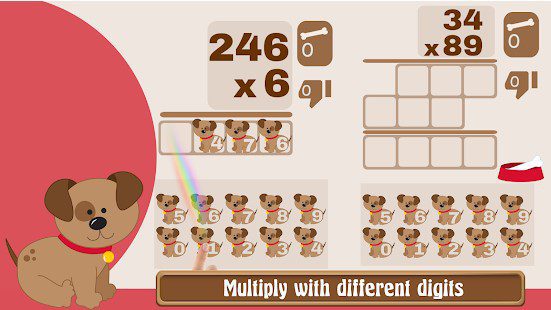 In addition to the aforesaid, Multiply with Max allows your children to play a great variety of games. These mini-games are developed in colorful animations, that's why your children will quickly remember everything!
Moving on, the developer constantly updates the app's version. No doubt, this is a great bonus!
We have to mention that the majority of users are fully satisfied with this app, as there are not any negative comments from them. Moreover, we have not found any significant disadvantages of this app. Therefore, Multiply with Max will suit everyone!
Kids can also learn how to take care of best using the games on such a theme.
To sum up, we can surely say that Multiply with Max is a must-have app while learning the multiplication table. Interactive interface, enjoyable learning process, and funny games – all these things you will find in this app!