Welcome to the future, where NSFW AI generators are not just a thing, but a thriving industry! If you've been living under a rock, let us break it down for you: it's a world of art, that is technically not safe for work, but definitely worth admiring in your free time.
And we've got the scoop on the best free NSFW AI generators in 2023 you could try. These let you make hot pics with just a few taps, no skills needed.
From realistic erotica to absurdly hot scenarios, these are sure to spice up your digital life. Are you ready to unleash your deepest, darkest fantasies? Let's dive in!
PicSo
This app is a true gem for those who want to push boundaries and get sexy pics within secs.
One of the coolest aspects of this one is its ability to make highly realistic and detailed pics from any prompt. It's truly mind-blowing how quickly and effortlessly you can make art that looks like it took hours to produce. And with practically unlimited styles, the sky's the limit here.
But what really sets it apart is its NSFW content. If you wanna explore the more explicit side of art, you've come to the right place. The app gives you practically no limitations, so you can let your imagination run wild. But don't worry, even though the content can be detailed, it's not over-the-top like some other art gens out there.
You can even make pics that look like real people. With just a clear snap of someone's face, you can make NSFW art that looks just like them.
And if you want to make a unique piece, the tags make it easy. Want to focus on someone's hairstyle? Easy, done. Want to capture a specific action or movement? There's a tag for that too. It's all about making the process as easy and intuitive as possible.




You may also like: 9 Best Character Creator Apps
PixAI.Art
It's an app to take on a wild ride of NSFW art. Let's start by talking about the quality of the pics. Holy smokes, each one is HQ and totally uncensored. With an app like this, you can really push the boundaries of creativity and imagination. And with so many options, you're sure to find the perfect style to suit your mood.
What really sets it apart from its competitors is the variety of models. Each one has its own unique flair, resulting in some of the most provocative and alluring pieces of art that I've ever come across.
Now, let's talk about the performance of the app itself. Sure, it might take a little while to make the more intricate pieces of art, but trust us when we say that the wait is totally worth it. Plus, with a free version here, there's no reason not to give it a go.
And if you're struggling with the prompts, don't stress. It lets you add a snap as a reference, making it super easy to adjust each girl to look just like someone you know (or like).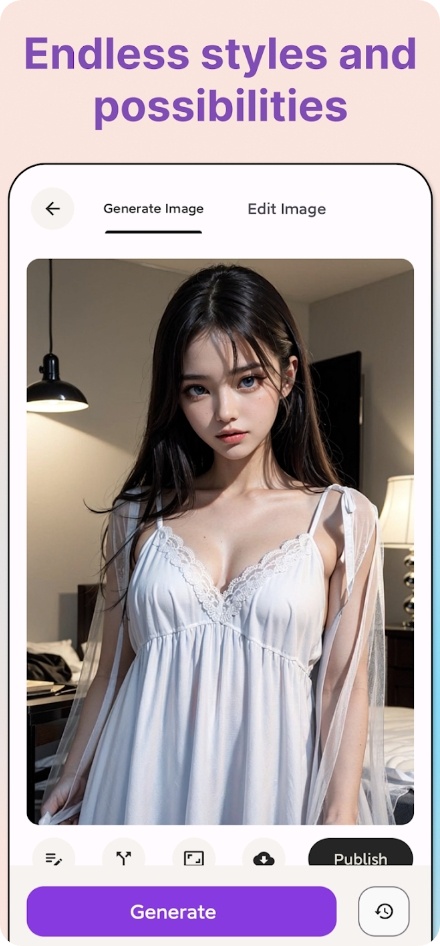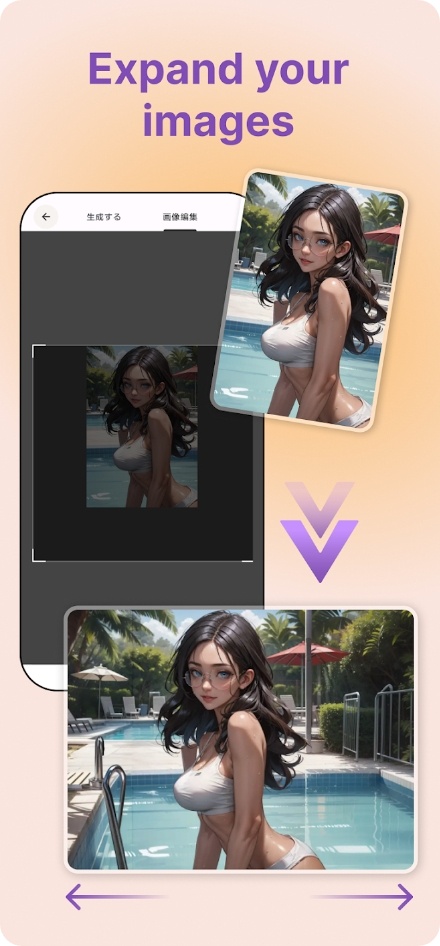 Yodayo
This app is an absolute gem for all you art lovers out there who are tired of sifting through inappropriate content to find smth worth creating. It has got your back with responsible and specialized art for adults.
Let's talk models. It has an impressive scope of those to pick from, catering to all styles and prefs. Whether you're into realistic art or cute anime vibes, they have it all. And if you're feeling really adventurous, brace yourself for the mind-blowing 3D models that will make your eyes pop (in the best way possible)!
But it gets even better. With their arsenal of spells, you can truly enchant your art. You can add clothing and even give your creation a silent voice. And all of this comes with a top-notch UI that is easy to navigate.
Now, here's the best part. No pesky ads to ruin your artistic flow! You can use it without any interruptions or distractions, allowing your creativity to flow freely.
And let's not forget about the commitment to promoting responsible art creation. They have a strict policy against any inappropriate content, which may lead to some waiting time as your art is reviewed. But hey, no masterpiece was ever made in a hurry, right?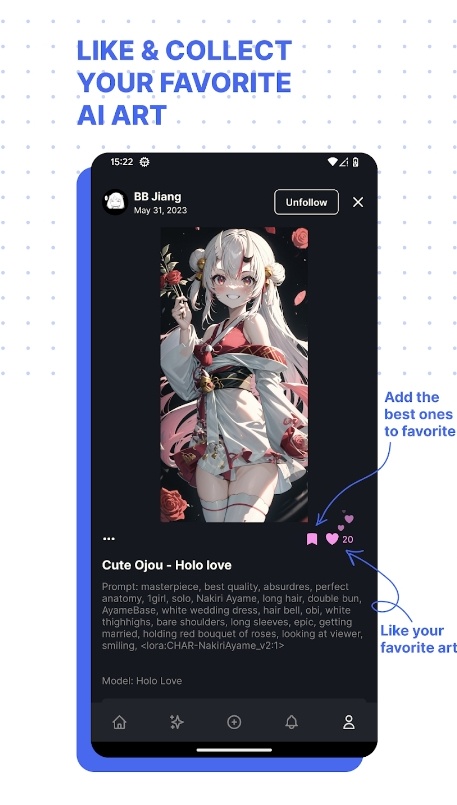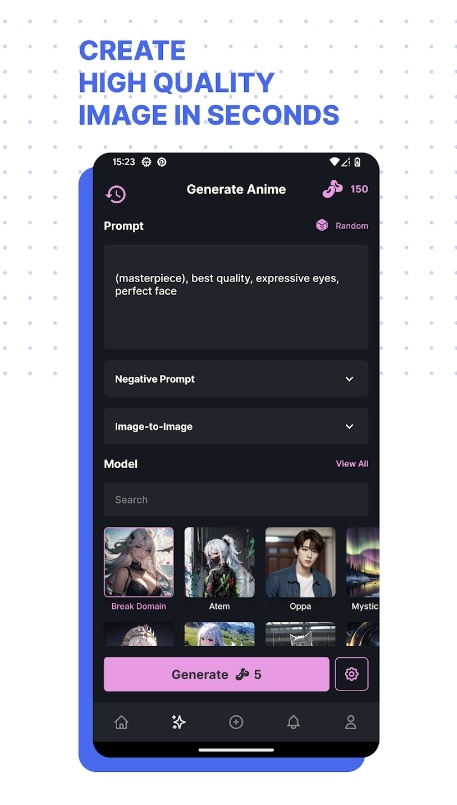 Seduced AI
If you need a simple tool that can help you make NSFW pics from prompts, then look no further. This platform comes armed with not one, but multiple AI models, each boasting an impressive range of modification options. Whether you're a newbie or a pro, you're sure to find a model that suits your needs.
One thing that sets it apart is its ability to generate multiple characters in a single pic. From one girl and one man to a whole group of hotties, you can do it all. Plus you'll be able to select every detail of the pic, from the hair and body type to the environment and style.
But let's talk about what you're really here for aka the nudes. The app's AI is capable of generating HQ and realistic deepnudes that will leave you wondering if they're the real deal. And with a fast processing speed, you won't have to wait long to see the finished product.
Now, before you go diving headfirst into the world of NSFW, it's important to consider the legal and ethical implications. However, if used responsibly and within legal boundaries, it gives you a unique and fun way to explore adult themes.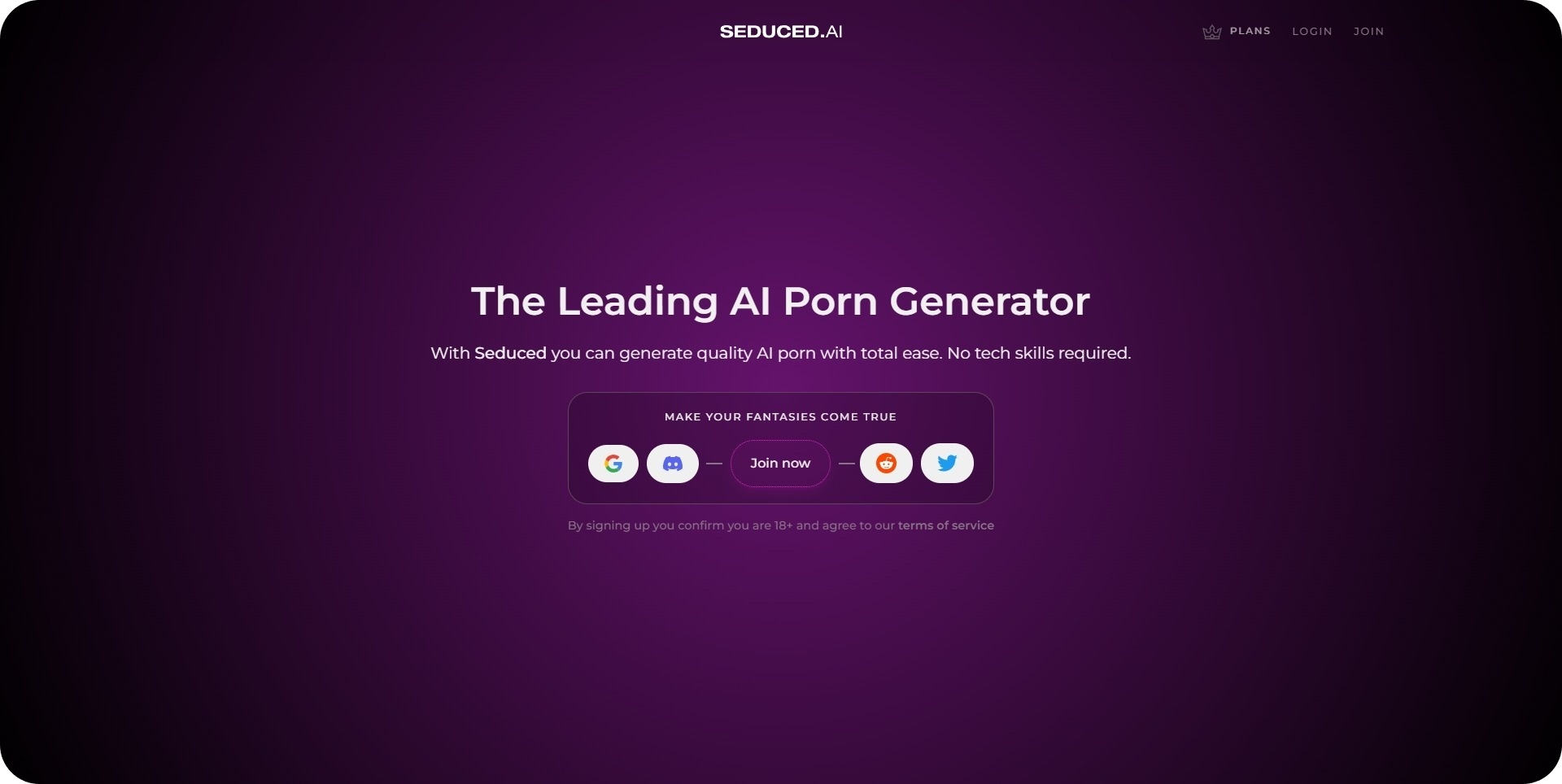 Dezgo
Here's an AI gen that is able to produce NSFW content. This online tool is every artist's dream come true as it lets you make highly detailed pics that are exactly what you want, no matter how explicit.
What makes it stand out from the rest is the fact that it offers multiple ways to generate pics. You can simply enter a prompt in a well-defined manner and watch the AI do its magic. And there's also one that lets you make pics similar to the one you upload.
The cherry on top is the tool that lets you make animated masterpieces. It runs on a smart AI model that ensures the generated pics are of HQ and accuracy.
The UI is simple, making it incredibly easy to use. You don't need to be an expert in AI to make breathtaking artwork. Plus, the time taken for the AI to make pics is incredibly fast; you'll be amazed at the results within secs.
But it's not just NSFW enthusiasts that benefit from it. Whether you're a website owner or an author in search of illustrations for your book, this tool will come in handy.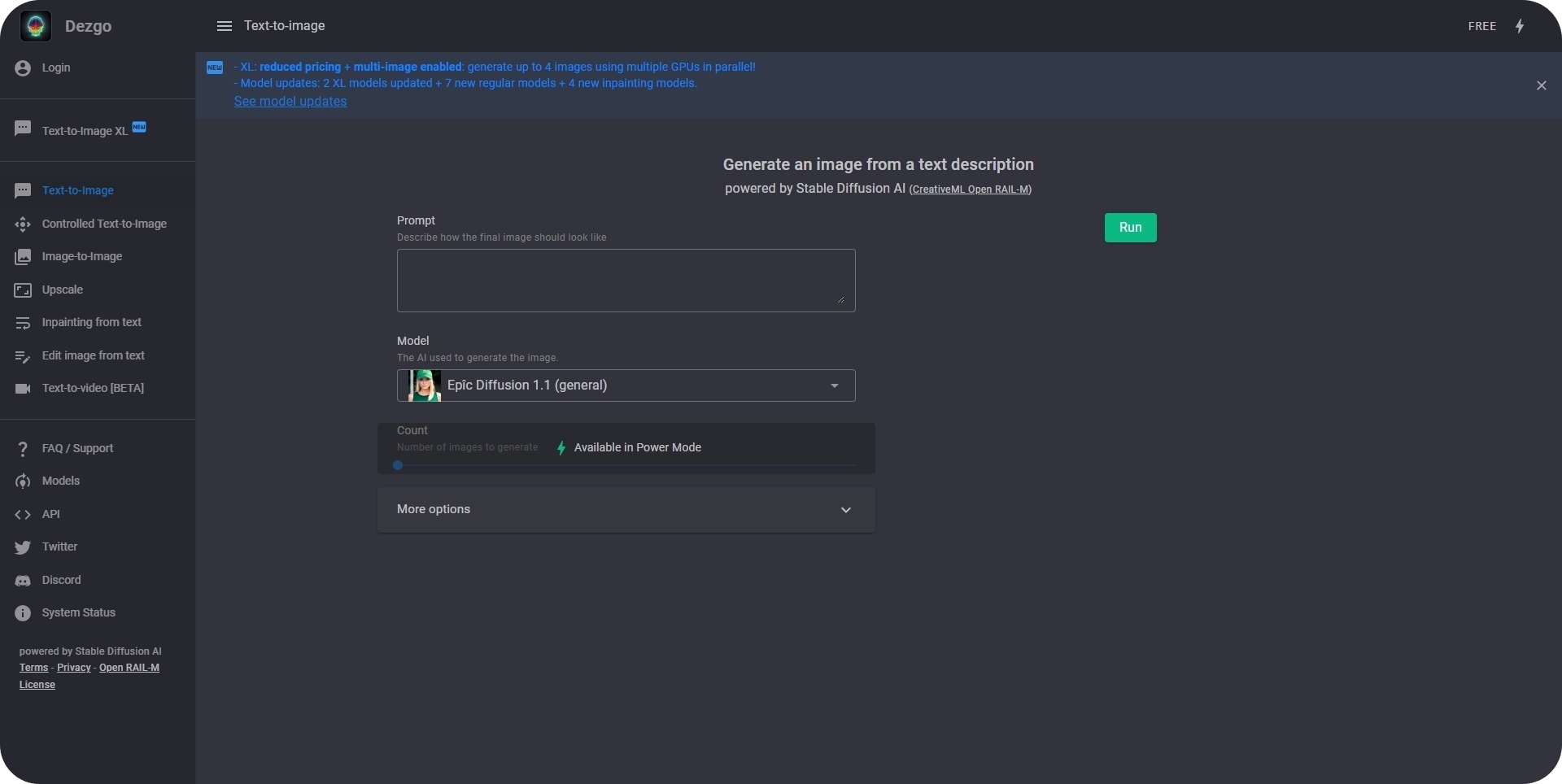 Promptchan
Where do we even start with this one? This little gem of a website is the ultimate playground for those who love to indulge in their wildest fantasies. It's completely uncensored, with no limits whatsoever. Yep, you read that right – no censorship police hovering around here.
The UI is so easy to use, that it's almost addictive. You can make OCs that look so realistic, they could almost jump out of your screen. Or if you prefer your girls to be a little more anime, that option's here too. Who doesn't love a cute anime girl, right?
But even if you're not feeling particularly creative, you can just sit back and browse through the vast lib of hyperreal and anime girls. And let us tell you, there are some real stunners in there. It's like flipping through a digital Maxim magazine.
And if that's not enough to get your pulse racing, you can even upload a pic of a real girl and strip her down with just a few taps. Yes, you read that right too. It's almost too convenient if that's even possible.
Now, let's talk about the pricing. For a monthly fee, you'll get access to 750 prompts and a tripling of generating speed. That's seriously a steal. The quality of the content on this website is top-notch, and the pricing is unbeatable.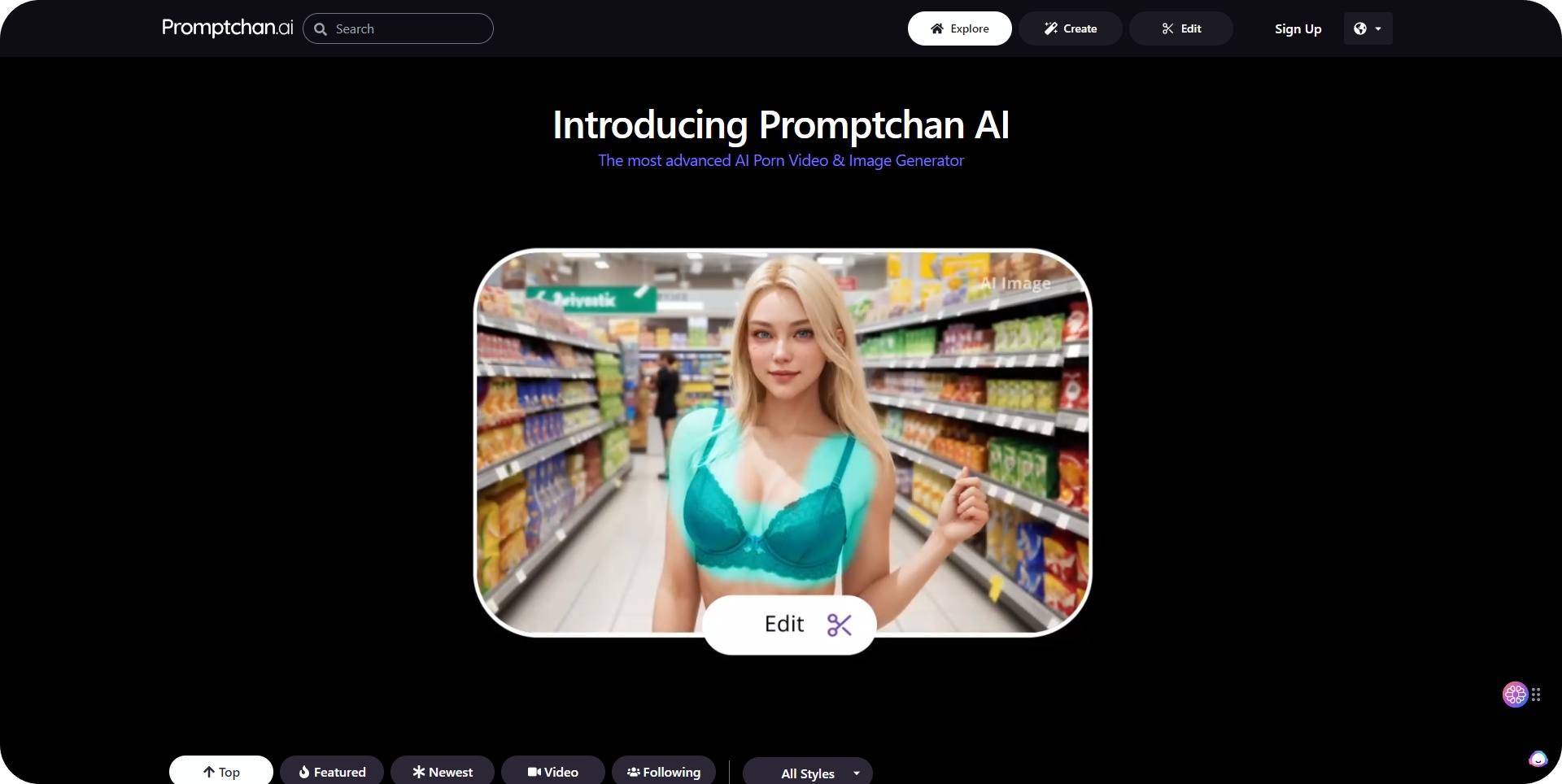 Check also: 11 Best Dating Apps for Introverts
Soulgen
Ah, one is the holy grail of NSFW generators. It is a godsend for those who are tired of scouring the web for HQ and detailed NSFW art. Here you can make a personalized masterpiece in mere secs.
It's so user-friendly and intuitive that even your grandma could use it. Okay, maybe that's an exaggeration, but you get the point. The prompts are easy to navigate, and the generator itself is an absolute breeze. No more struggling with clunky tools and complicated settings that take forever to figure out.
One of the top perks of this one is its modification options. You can switch between real and anime girls, and even pick from models for the "Looks Like" tool. Plus, there are tags for clothing, action, and hair, which give you endless inspo for your art. And the generator is lightning-fast. You won't have to waste any time waiting for your art to render.
But of course, there are some downsides to any free tool. The main one is the censor on the free pack. You won't get to see everything, unfortunately. And while the customization options are great, they are still a bit limited.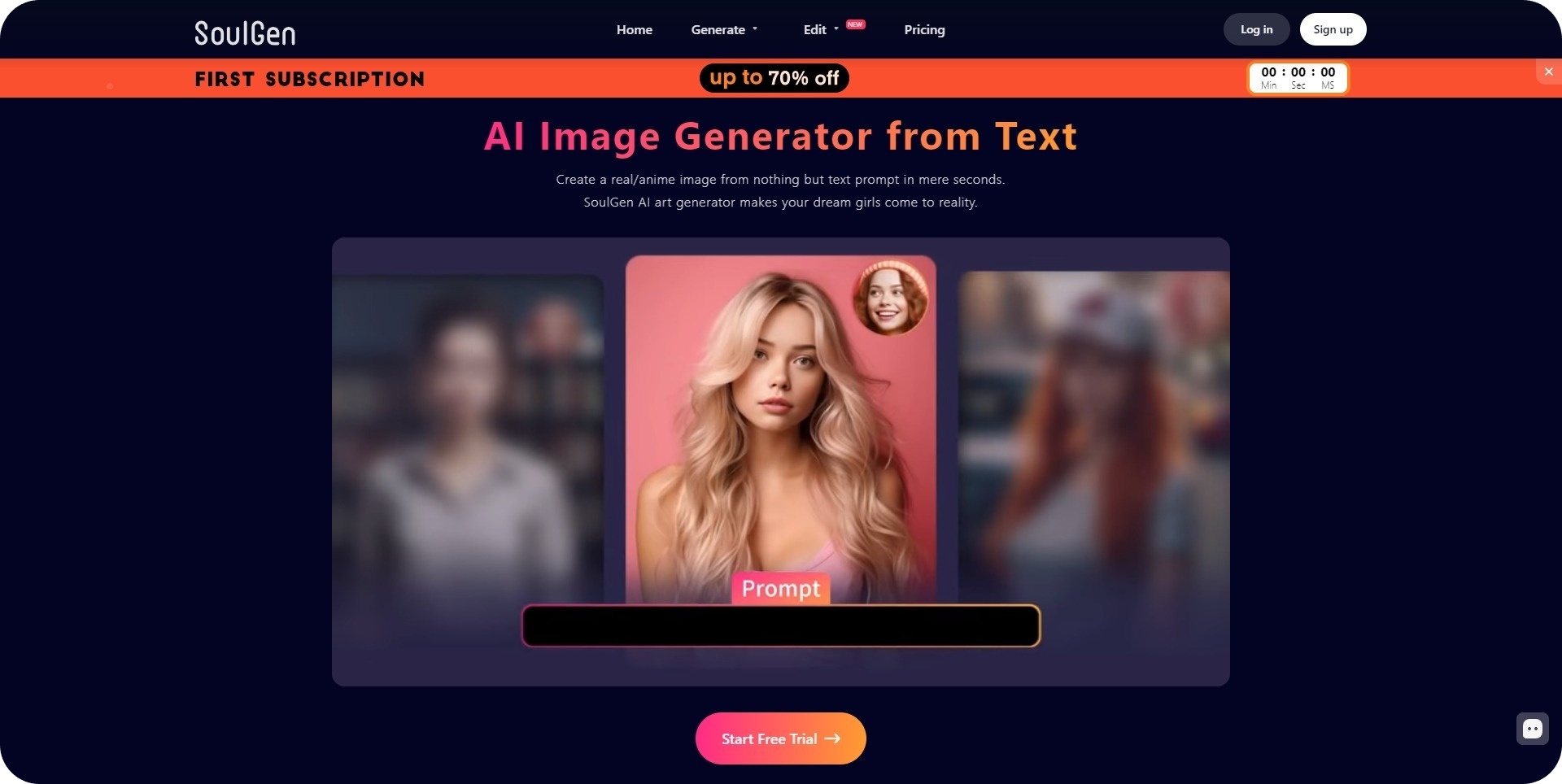 OnlyBabes
Are you itching to explore your wild and naughty side? This too can help. It's a one-stop shop for all your spicy art desires.
From elegant sensuality to flawlessly alluring art, it has got you covered. And for those who want to take it up a notch, their spicy section is sure to leave you hot and bothered.
One of the top aspects of this one is the simple UI that lets you access all the NSFW goodness without any pesky installations. Plus, with an unlimited supply of uncensored art, you'll never run out of insp;o for your wildest artistic dreams.
But what really sets it apart is the personalized exp you'll get with your account. Trust us, it's worth the few minutes it takes to make one. Not only will you get more tailored recs, but you'll also have access to exclusive content.
Of course, like all things in life, there are some cons. But honestly, the only downside we could find is that you need an account to use the site. And when you weigh that against the unique and truly unforgettable exp, it's not much of a downside at all.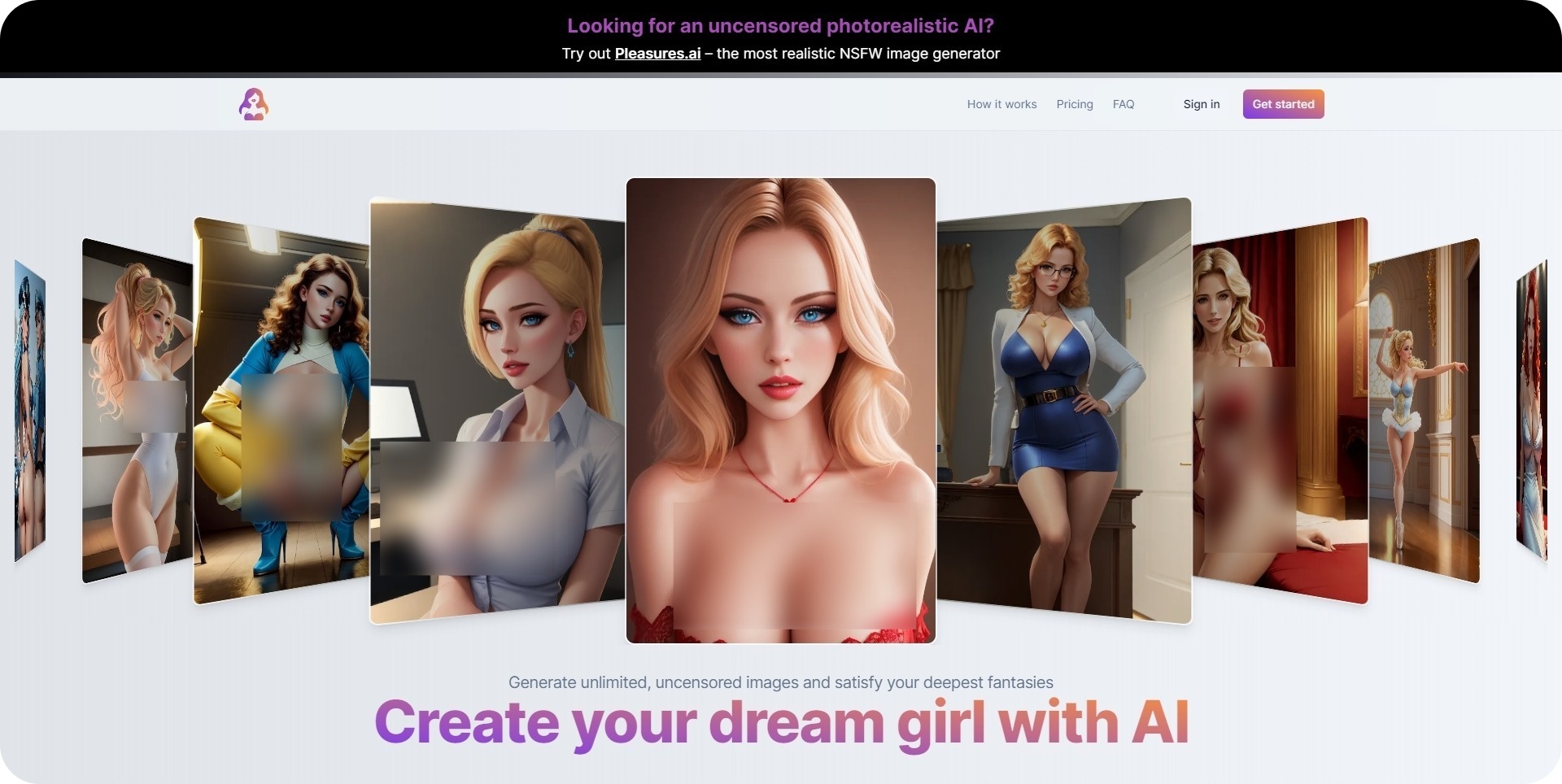 DreamGF
Wanna make a virtual GF that doesn't hold back? This tool is the place to go, then. It lets you adjust every aspect of your GF's appearance and personality. Whether you want a hyperrealistic partner or a Kawaii anime girl, this app has got you covered.
With a simple yet powerful UI, it's easy to make a GF that truly matches your prefs. As for the personality part, there are tons of metrics to adjust, so you can make someone who fully fulfills your fantasies. Want a GF who's into gaming and anime just like you? No problem! The profiles let you get creative and make your virtual GF truly unique.
And let's not forget the fun part – interaction. The chat lets you have conversations with your digital partner, making it feel like you have a real GF right there with you. And for those who are feeling a little frisky, you can even undress your GF and have some fun.
While it does come with some paid packs, there are plenty of free options to try as well. And with the ability to browse through other users' creations or use prompts to help you make your own, you can do whatever you like.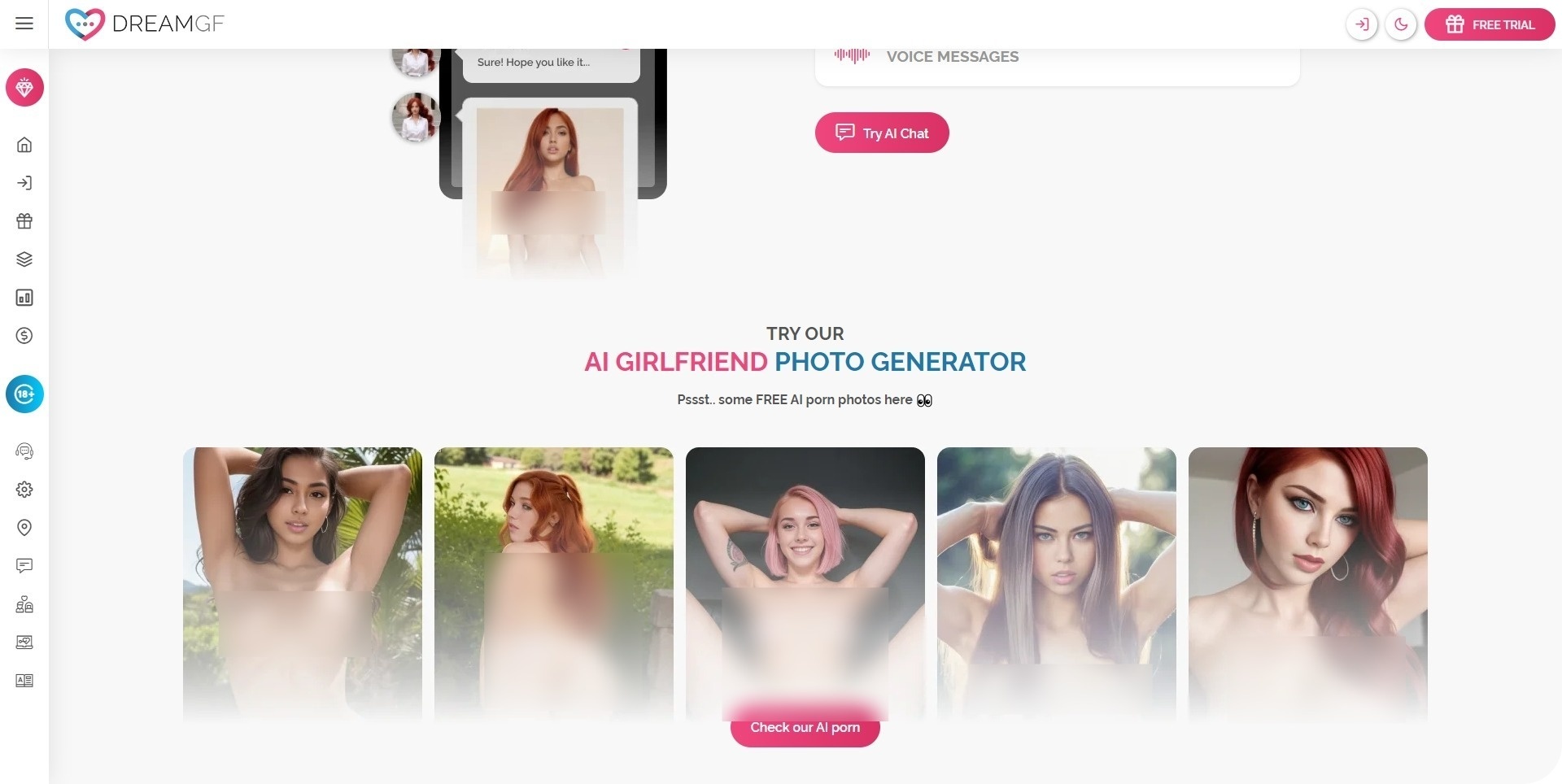 Instawaifu
This website is a gem for anime fans who wanna explore a spicy side of art. It will make you a custom waifu for you in no time!
What's great about this website is the sheer number of prompts you can input. It doesn't matter if you want a tomboyish girl with pink hair or a shy girl with glasses. You don't have to worry about any legal issues because the app abides by all the rules.
But what sets it apart is its ability to produce an infinite number of AI girls. That's right, infinite! Each time you use the app, you'll get a new waifu to love, obsess over, and dream about. It's like having your own personal harem, minus all the emotional baggage.
However, we must warn you, that the endless possibilities may be too much for some. So, be cautious when exploring all the options, because you might forget to eat or sleep. Don't say we didn't warn you!
What's great about the app is that it's user-friendly and adaptable, meaning you can get inspired by new, exciting ideas whenever you want thanks to the assistant tool. And if you're feeling bored, why not push boundaries by exploring new options? Who knows, you might even end up with a waifu who is nothing like the typical anime archetype.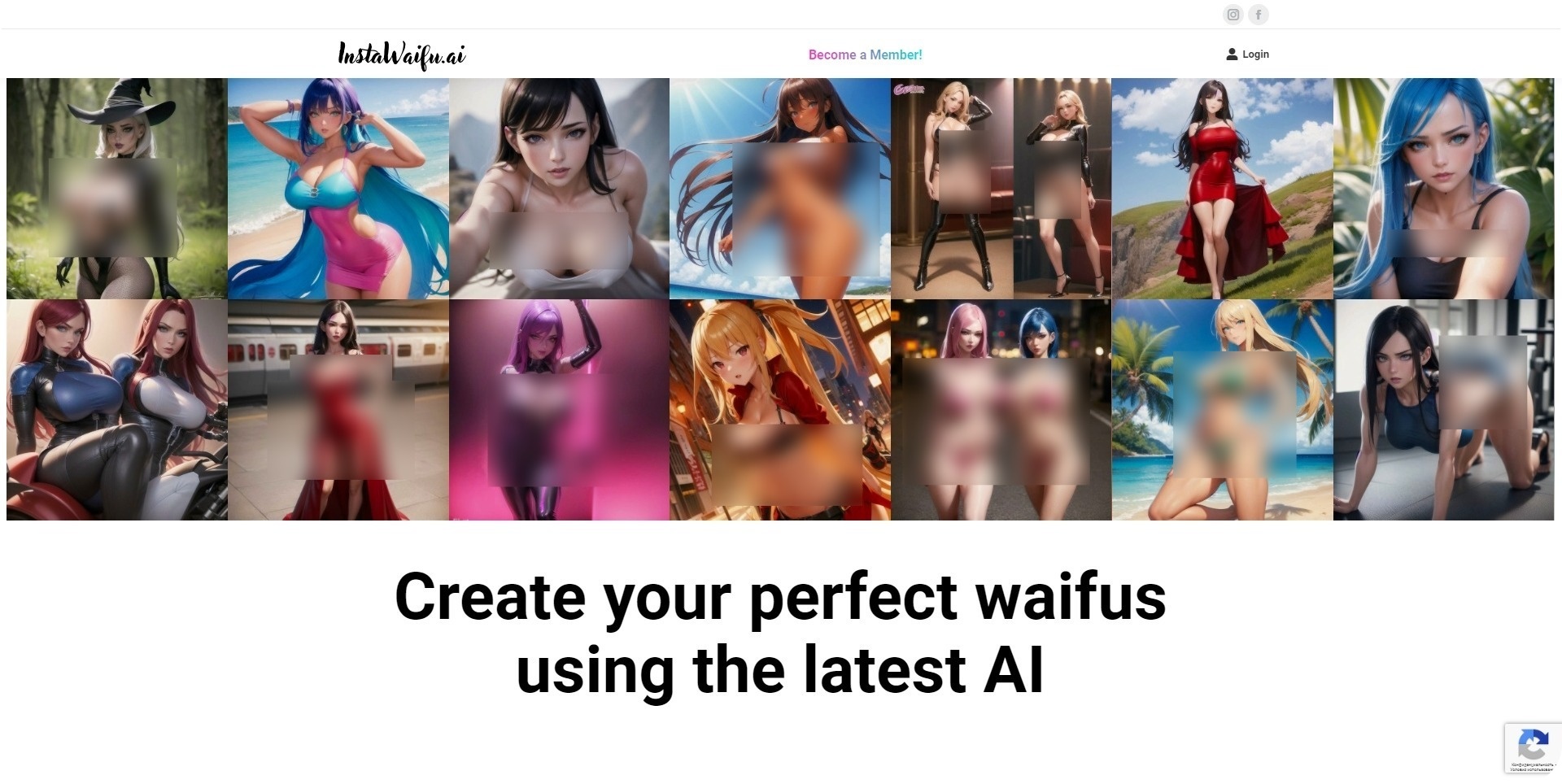 You may also check: 11 Free AI Art Generator Apps From Text
NSFW AI Art Generator
To wrap up, we have a tool that's like having a personal fantasy factory at your fingertips. You can make all kinds of NSFW pics using text prompts, and watch in awe as the AI brings them to life with hyper-realistic detail.
One of the coolest aspects of this tool is the variety of styles available. Whether you're into realism or anime, there's a little smth for everyone here. And with modification options for poses and more, you can really let your imagination run wild.
Another thing you'll surely appreciate is the speed. You won't be sitting around waiting for minutes on end just to see your creation take shape. Nope, this baby churns out HQ n and detailed pics in no time flat. And if you're worried about privacy concerns, don't be. The content is secured and stored safely – your naughty little secrets are safe with this art generator.
Now, some of you might be thinking this is all well and good, but what's the catch? Well, there are a couple of minor drawbacks to be aware of. For one, there's a chance a pic might bear a resemblance to smth else out there. But with all the endless possibilities on this platform, we're convinced you'll find something unique.