Have you ever noticed how any drinking party is 10 times more fun when you actually have some fun activities?
By the way, if you like party theme games, we recommend exploring the article about the games like House Party.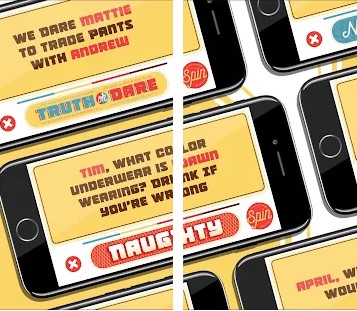 Like, you're not just pouring the alcohol inside, but you play the game, do an authentic team-building, and so on.
And in order to add that sparkle to your party, you can pay attention to this cute app – Balagan. This is so easy to use and it is so convenient to utilize for any company. All you need is to download the app and start playing right away.
Firstly. you will need to choose the number of players on your team and type in the names. Then click on "Play" and choose one of the actions listed. The first three actions are free, and the others cost a little money.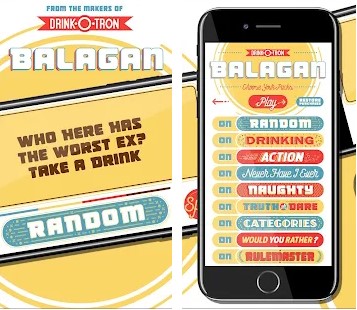 Each time you click on the task you get a new one, for example, if you click on drinking you might need to have a drink on every heart you broke. However, we highly recommend unlocking the rest of the actions, like "never have I ever" or "truth and dare" since they are perfect for the adult company.
Find more friends to throw up a drinking party using the local chatting apps.
In general, this app is a great replacement for traditional paper cards and everyone on your team can download it so you all are using it simultaneously. Another outstanding feature here is the app's interface – bright design is a perfect fit for the party!