After an alcoholic party, the only thing worse than a hangover is sending bad messages to your ex, boss, or parents. Almost everyone has experienced this.
Instead of condemning such actions, we would like to help our readers to avoid them. Thus, we have reviewed the best-drunk mode apps for Android & iOS keyboard which will become your great teammates while you are drinking.
To keep your life safe even when you are hanging out use these best apps to check crime rate in area.
Drunk Mode Keyboard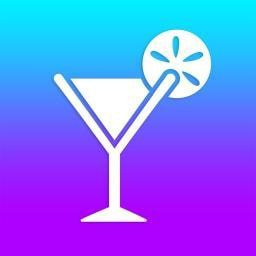 Drunk Mode Keyboard is a tray app for those who like to write drunk messages. Here you will get a lot of unique features that will save you from embarrassing situations.
First, you need to turn on Drunk Mode and select a certain time slip. This way, you won't be able to send messages from your phone.
There will be new options for the keyboard. Use the left swipe to delete a whole word. Place text on photos you take. Drawing mode is also available directly on the keyboard.
With the latest updates, there's also a fast keyboard and updated Emoji. You can set a picture from your phone's gallery as the background.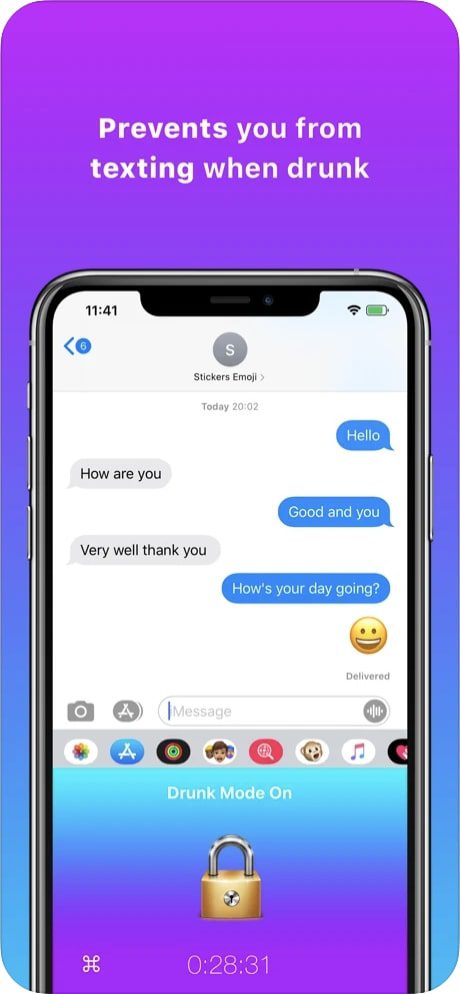 You are to adjust all the parameters in the settings of the app. It is available for free and does not contain ads. So, even when you drink alcohol, nothing will allow you to send a message by mistake.

You may also like: 11 Best Group Messaging Apps for Android & iOS
Get Off Your Phone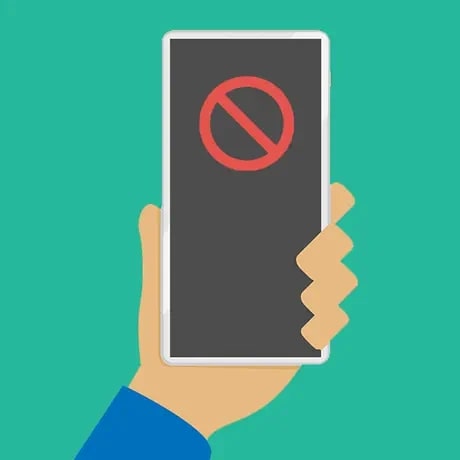 An app for better focus and less screen time. It works like a timer. Initially, you should write the timer duration, and then press the start button.
While the timer is running, users will receive motivational and inspirational quotes every 2 to 10 seconds. This will happen every time they exit the app until the timer cycle ends.
The quotes will help to stay focused. Social media and messangers are not available for use. It turned out that working with the phone and not being distracted by it is possible.
It is possible to schedule sessions in advance, during the day, on certain days of the week with the same duration. Each cycle is dedicated to a specific task. Inspirational text can be entered by yourself. A work history is available.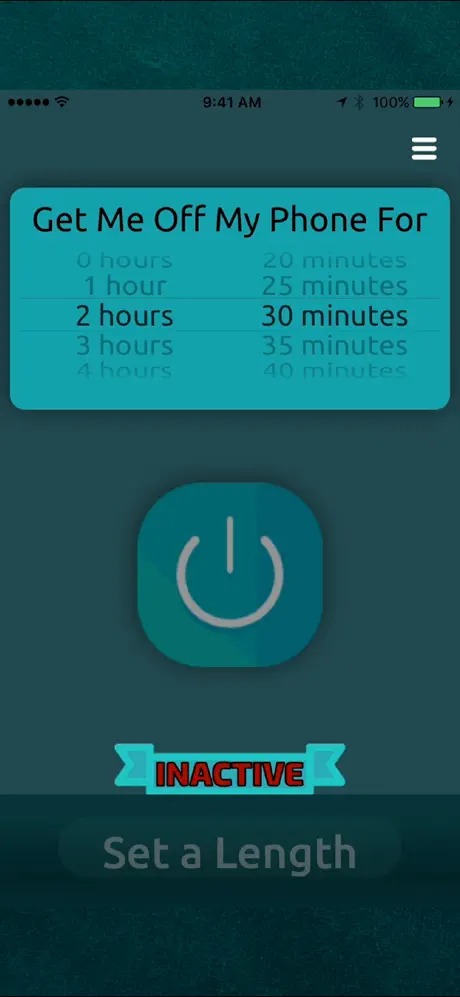 The emergency stop button of the cycle allows you to answer urgent calls and runs for 5 minutes without consequences.

Drunk Locker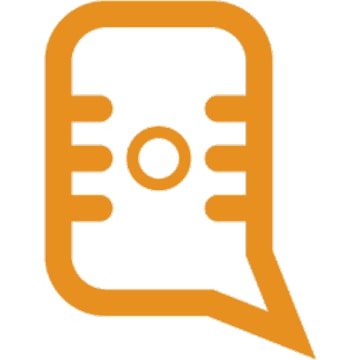 Drunk Locker is one of the most feature-rich apps in our review.
It prevents you from sending unwanted messages to your boss, or an erroneous post on Instagram, Twitter, and Facebook. It also restricts messengers.
This program will be your best friend that will prevent all the negative consequences of an alcoholic party.
You can block access to unwanted services and contacts in advance. To do this, select the estimated days and times when you will party. Then check the programs that you would like to restrict access to. You are also to disable access to all apps at once.
To turn off the drunk mode, you need to answer special questions that you set yourself. There are several topics to choose from, the questions of which are difficult to answer in an intoxicated state.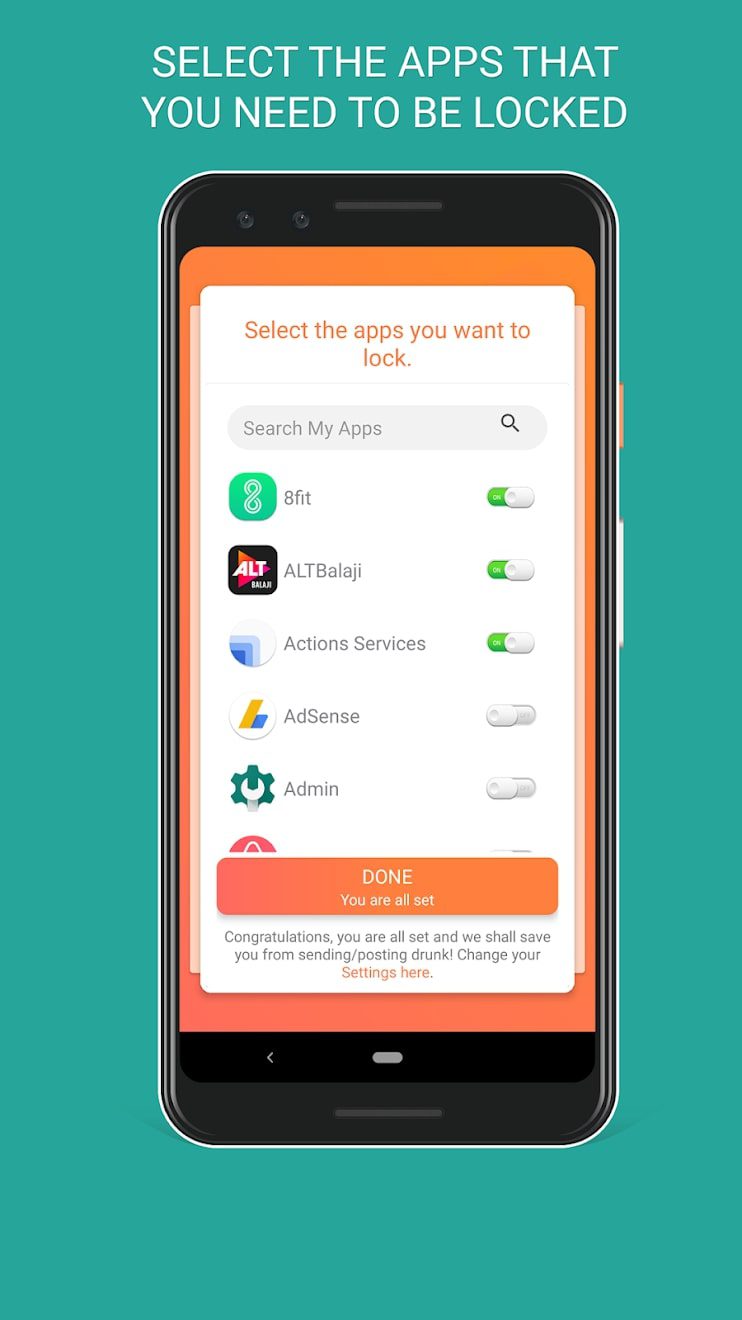 You can also try this utility to limit the use of your phone even when you are sober. This will help you spend your time in a useful and more productive way.

Bacco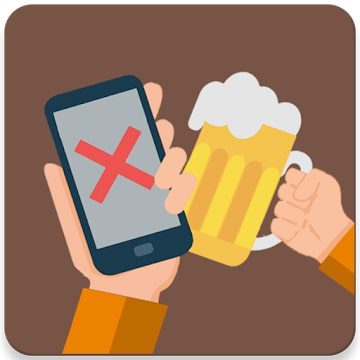 Bacco allows you to block phone functions so that you don't use them at inappropriate times. Activate Drunk Mode so you don't call your ex or send a bad message to the person you're talking to.
It will also restrict you from sharing personal photos and videos. Social networks and messengers will also fall under the ban because that's where most everyone communicates.
After you've installed the app, you need to give it permission to restrict the functions of your phone. You decide which apps you want to restrict. You can also enter certain words that you can't type on your keyboard.
To disable the drunk mode, you need to take three tests in the app. You will need to show that your balance, concentration, and reflexes have come better. Only in this way will you be able to prove that you are already sober and turn off this mode.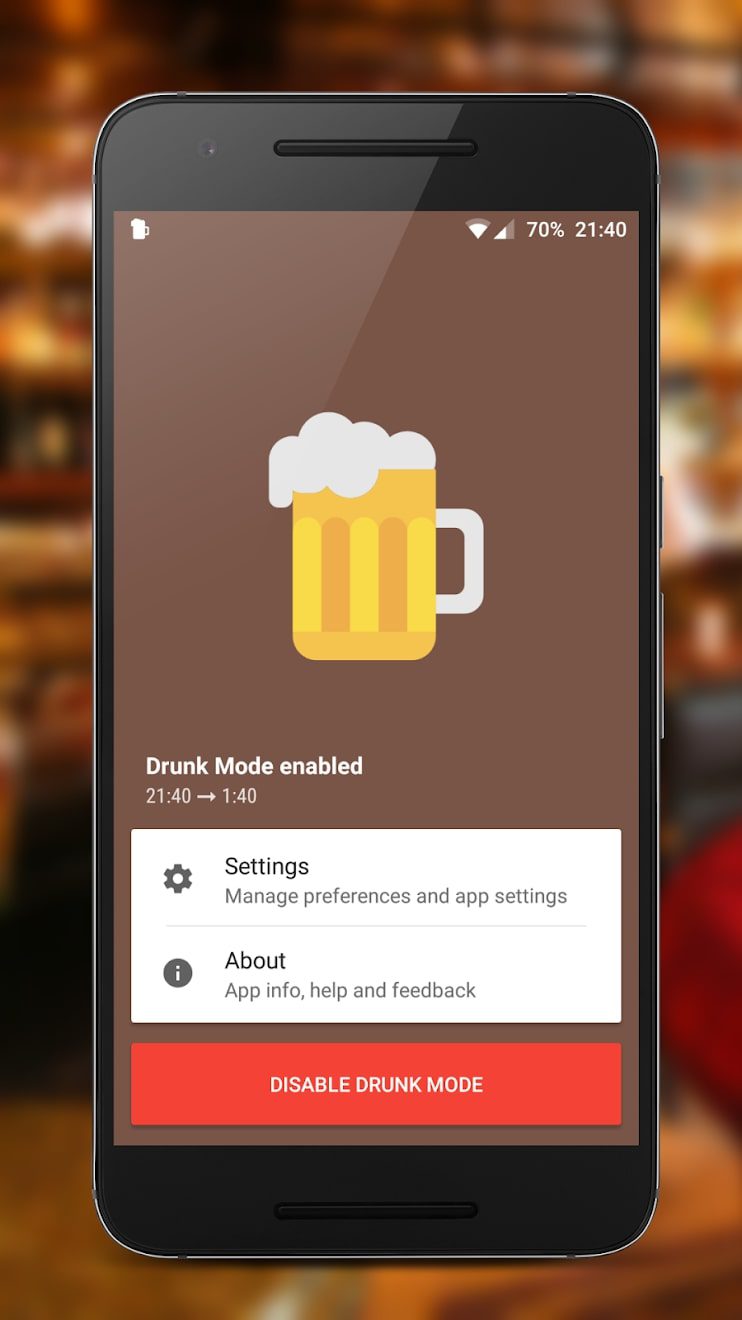 Thus, this app will take care of your personal life and keep you from doing something stupid. You will be able to save your reputation and at the same time have a great time with your friends.

You may also like: 11 Best Virtual Keyboard Apps for Windows, Android, iOS
Keep Me Out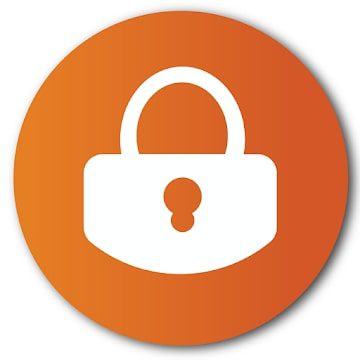 The Keep Me Out app is designed to get rid of phone addiction. Yet, it also helps to limit the usage of the keypad and other phone functions when you are drunk.
You will be able to choose a specific time during which your phone will be locked. Set a special schedule for specific lockout dates and hours.
You will have access to all of the widgets and notifications on the locked screen. Emergency and incoming calls are not restricted. All the settings are clear, so you can set limits in just a few seconds.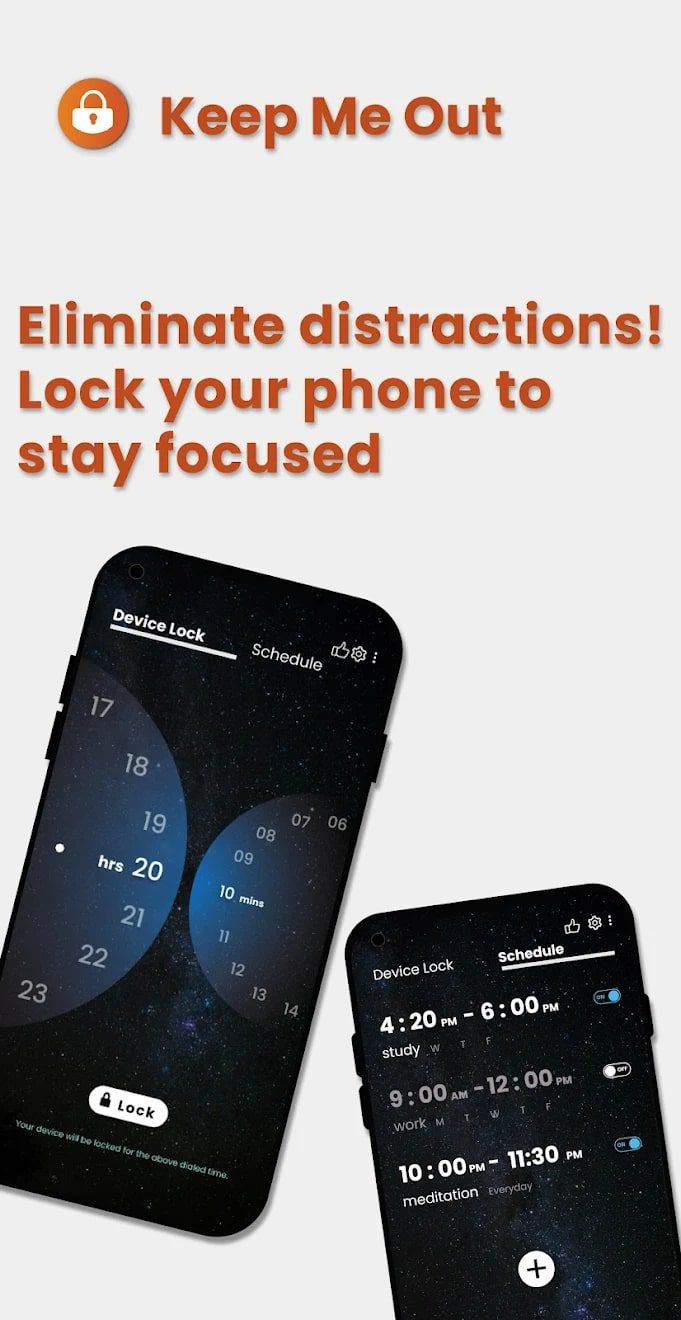 In the latest versions, the app got an updated user-friendly interface. All tools are available here completely free of charge.

Lock Me Out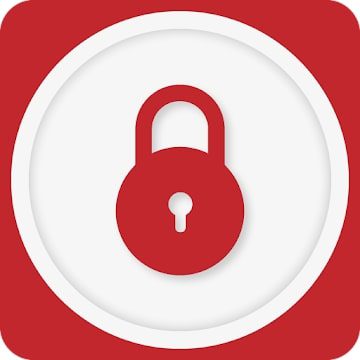 The Lock Me Out app helps you put your phone away when you're hosting an alcoholic party. It will restrict access to programs that you can use to hurt your reputation.
You can lock all apps or only the ones you can communicate in. In the first case, you will only have access to the lock screen.
Block access to certain websites. For example, online stores can be banned.
If you need regular blocking, you can set an automatic schedule. The strictest mode is to only access the lock screen when all other features are unavailable.
One of the things that makes this app awesome is activating restrictions when you are in certain places. So, if you constantly go to alcoholic parties in one place, then add its geolocation to disable access to correspondence.
You can also enable silent calling mode. Access to all features will be password protected. That said, emergency access will work if something bad happens. If you want to prevent locking ahead of time, you will have to pay a fine.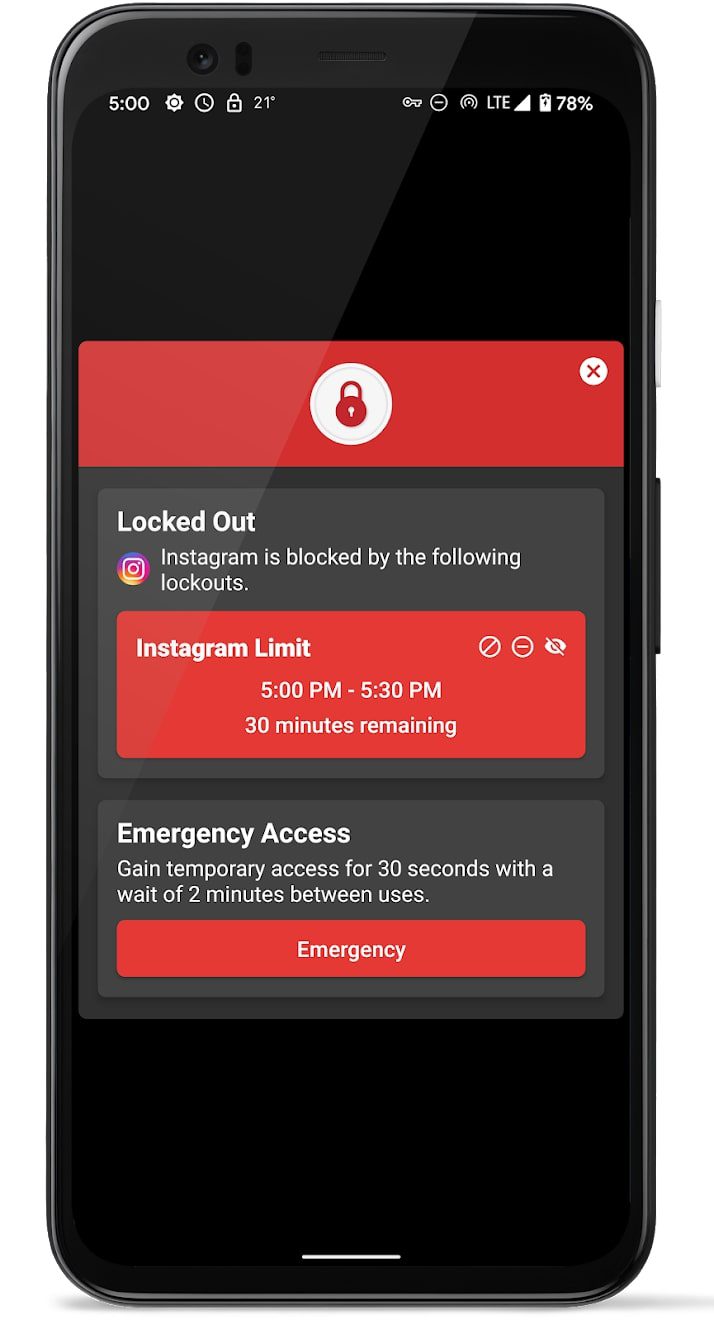 Also worth noting is the statistics function of the use of other apps and the screen time spent. Based on this data, the app will also be able to figure out if it is necessary to block your phone.

You may also like: 11 Best Stick Texting Apps for Android & iOS
Drunk Dial NO! Block Mistakes!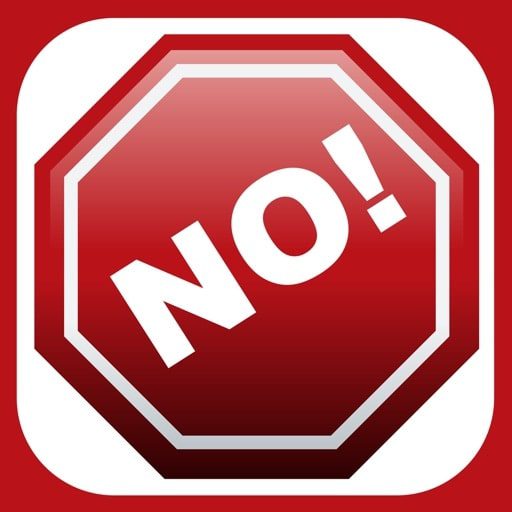 This app will help many phone owners. If you are going to a party, you can set the time during which the app will hide your contacts. Their number is unlimited.
When you are sober, you can restore the contacts and email addresses you deleted before. Besides, the app will block access to social networks.
Recent updates have added many useful features. For example, blocking incoming calls and sending a warning to yourself in the future.
Also, alerts will appear on your phone screen at specified intervals. You have to create them yourself beforehand. For example, do not smoke or drive drunk.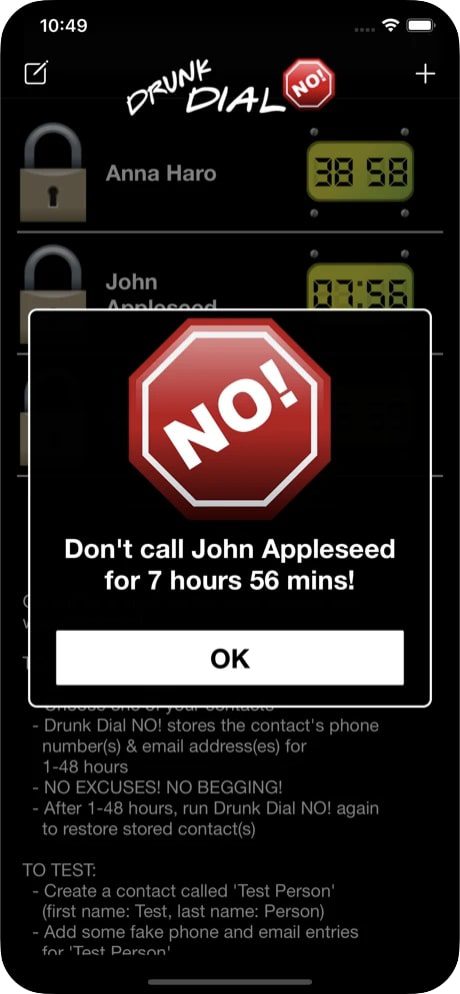 This free app is made in a minimalistic design. Its interface is extremely clear and allows you to configure all the restrictions while you go to the party.