Sol et Umbra is a handy and efficient astronomical app that shows the sun's ephemeris and current data.
Don't forget to install a weather widget app to always be aware of the outside situation!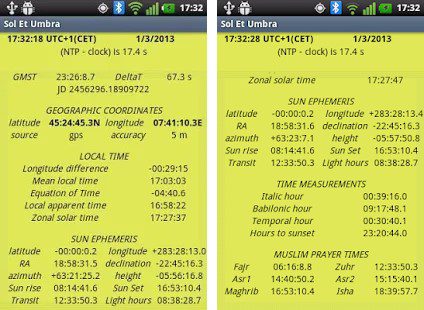 In the upper right corner, you can find additional options such as "Sundial" – you can simulate a sundial using a specific menu command.
"Lighting" – a function that can calculate and display lighting conditions, "Sun path" – the function displays the path of the sun in the sky, "Position" – works in automatic mode, "Time and date" – works in automatic mode, and time and date,
shown in the first line of the main page are read from the device clock.
If you have questions or problems when using the application, Sol et Umbra, you can always contact the support service.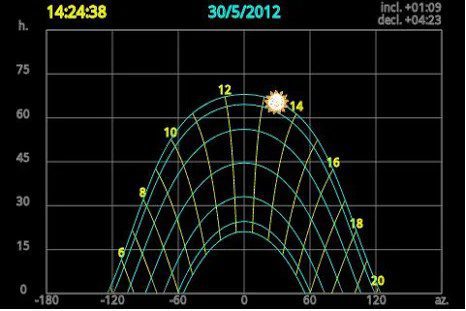 The reply from the support services always comes fast, so you don't have to worry. The button in the upper right corner will take you to the FAQ page, which will answer all your questions.
An amazing opportunity to watch the sun make its daily journey around the Earth using the Sol et Umbra app. It predicts the position of the Sun throughout the day and year.
Just found out that the weather s going to be great during the next week's football game? Then why don't you visit it? You can buy tickets to all sports events even at the last minute using these apps.
The main screen displays important information about the current position of the Sun, such as sunrise and sunset times, twilight, moon phase, and so on.