If you can not find a top-grade server backup program, we have to bring your attention to GRBackPro. This software is available for all versions of Windows. First of all, we have to mention that GRBackPro is a reliable and stable program. While using it, we have not noticed any lags or bugs.
GRBackPro comes with such useful options as a built-in schedule and recovery tool. The scheduler allows you to plan a daily, weekly, or even monthly backup. Duet other eco very tool, you can instantly restore necessary data.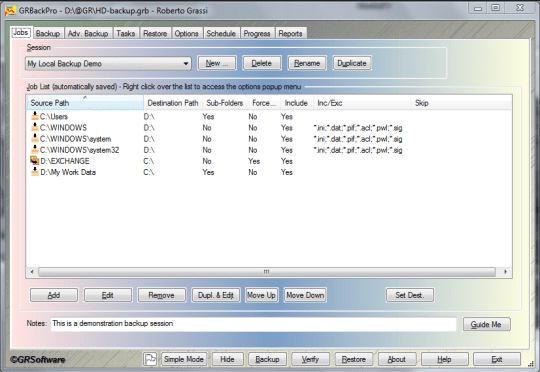 When you open the software, you will find a window with several tabs. Plus, you can enable simple mode to hide rarely used tools.
To create backups, you should define multiple backup sessions. Each of them contains one or more different backup jobs.
A backup job allows you to back up an entire disk, a single folder, or multi preselected files. One of the best feature soft his tool – you can use it in background mode on the Microsoft Windows Server operating systems.
Moreover, we have not noticed any negative comments from users. The only disadvantage that we have found there – GRBackPro comes with a wider range of functions. Therefore, some people may find it a little bit difficult to navigate.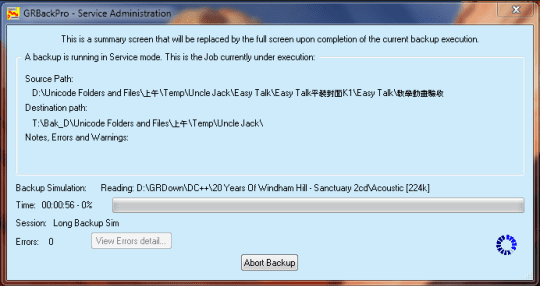 In case you have faced any difficulties while using this app, you can contact customer support.
The technical assistants are very responsive, so they will help you at any time. We have to warn you that this tool has a paid version, but its price is not expensive.
Summarizing all the points, GRBackPro enables you to solve all server data backup problems in several minutes. Hurry up to try this tool – we can surely say, you will not regret it!