"Angelina Jolie herself wrote to me on Instagram! Can you believe it?" – Get ready to send such a message to your friends with a screenshot confirmation. Now it is possible thanks to these best fake screenshot generator apps for Android & iOS.
Moreover, in this review, we've collected apps that will also allow you to create fake posts and even receipts. Just enter the information you need, and the apps will do the rest for you.
Do not fill your mailbox with unnecessary spam using features of these free fake email generators to use online.
Fake Chat Apps
iFake: Funny Fake Messages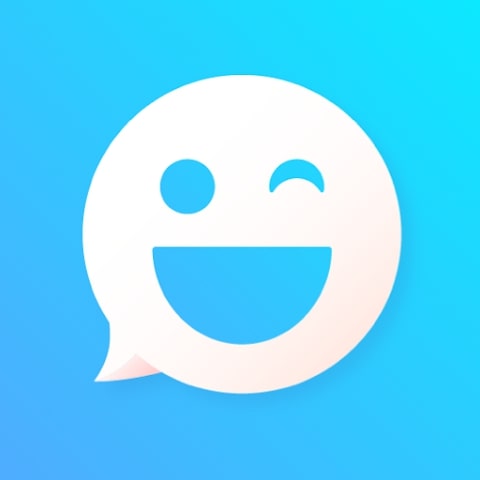 Are you in secret correspondence with Arnold Schwarzenegger? Are you in love with Leonardo DiCaprio? These are not dreams at all, with the app iFake: Funny Fake Messages you will be able to confirm it.
Surprise your friends with interesting acquaintances and secret admirers.
The app is a fake chat where you can pretend to have a conversation with anyone. Of course, the chat created here has nothing to do with real people. It is only suitable for entertainment and jokes.
The app has a huge selection of the most popular messengers. Choose your favorite: WhatsApp, Telegram, Twitter, or Snapchat. They look perfect and do not differ from real messengers.
Your friends will not be able to refute the evidence presented. Create group chats, and have dialogues using emoticons as it happens in reality. Take a screenshot of the finished chat, and save it for another prank.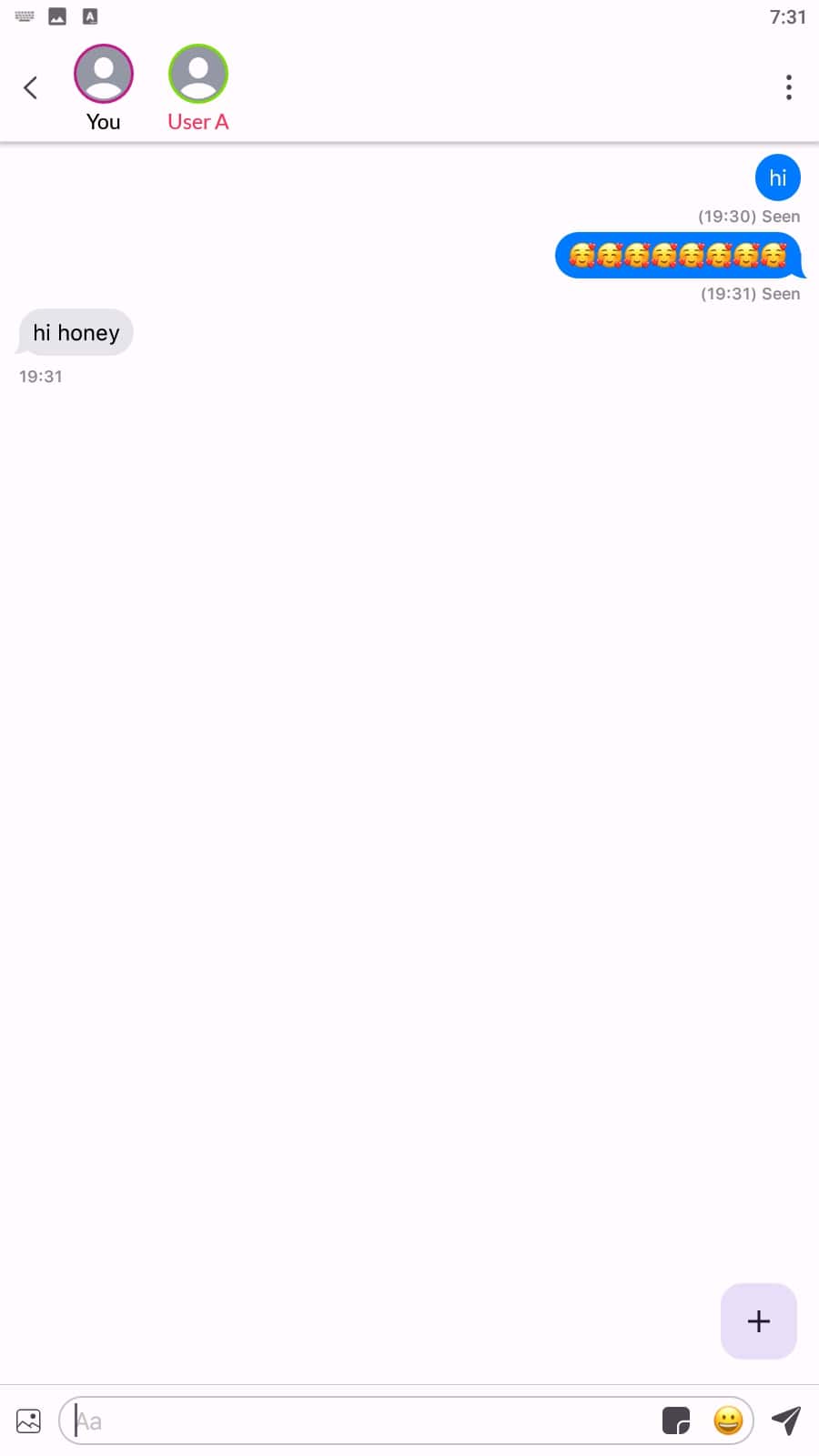 Get lots of emotions after you admit to the prank. Don't forget that you can also become a victim of such a prank. It is worth noting that iFake does not depend on the representatives of real messengers and is offered as unusual entertainment.


You may also like: 7 Best Fake Hair Clipper Apps for Android & iOS
Fake Chat WhatsMock Text Prank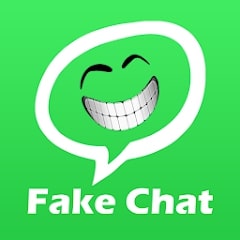 Based on the app WhatsMock you can create a full-fledged dialogue with any character in a few minutes. It can be your mother, Rihanna, or the president himself.
Confirm your words with a screenshot of your correspondence and enjoy everyone's attention.
This app makes it possible to have an interesting and entertaining prank without any props. It works for free.
Create as many dialogues as you need. There is no time limit on how long the program will run. Simulate a real conversation with a person, then save the file. To provide evidence to interested parties, it's enough to take a screenshot.
To begin with, you need to clarify who exactly will be your interlocutor. On this basis, you need to create a fake profile and correspond from two parts of the dialogue at the same time. The chat looks like a real messenger, it allows you to add stickers, text captions, and GIFs.
In WhatsMock you can communicate not only in text format but also connect through audio or video chat. The perfect joke for a family celebration or a gathering of longtime friends. The picture quality remains top-notch, so it's unlikely that anyone will guess the trick.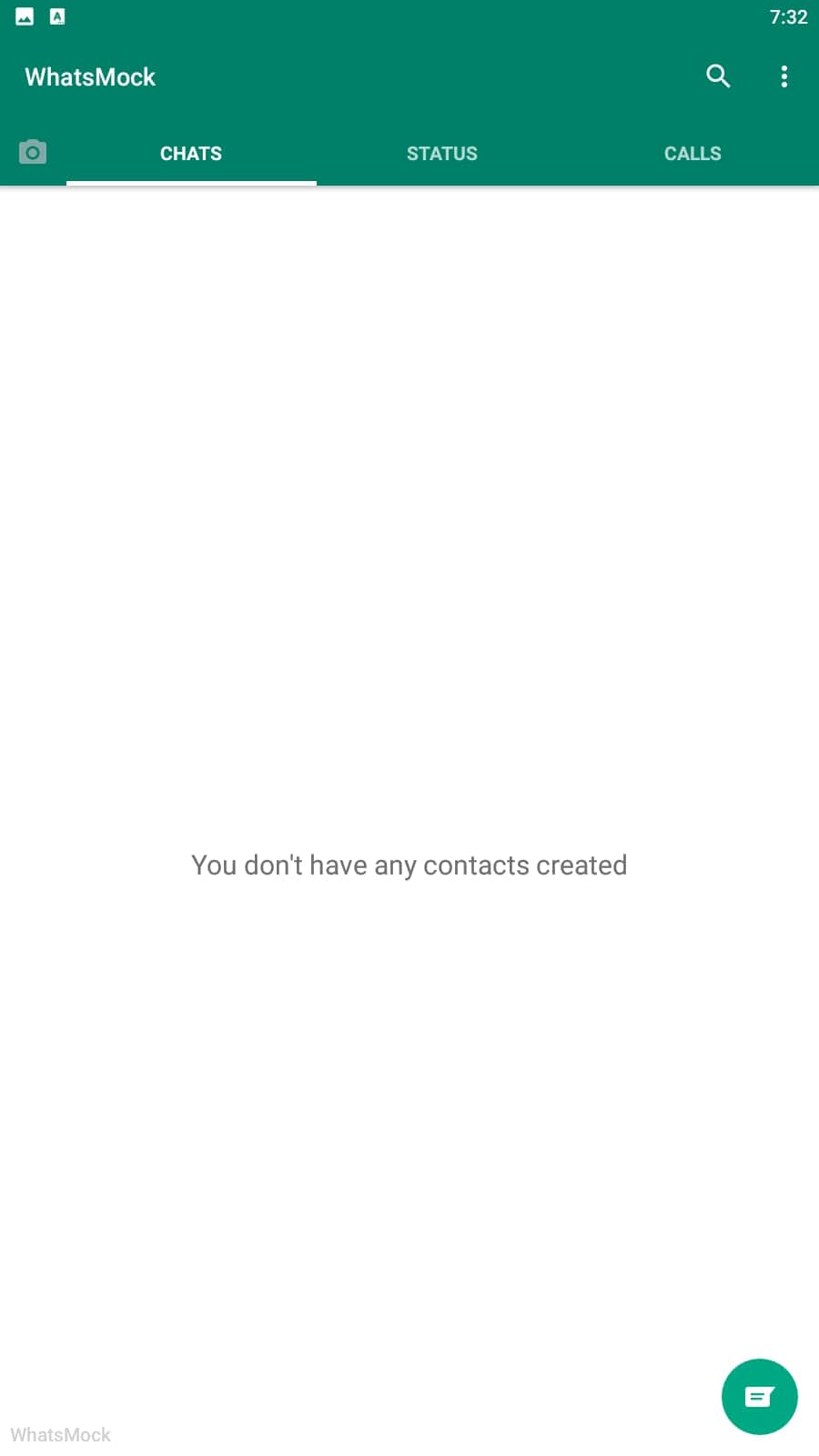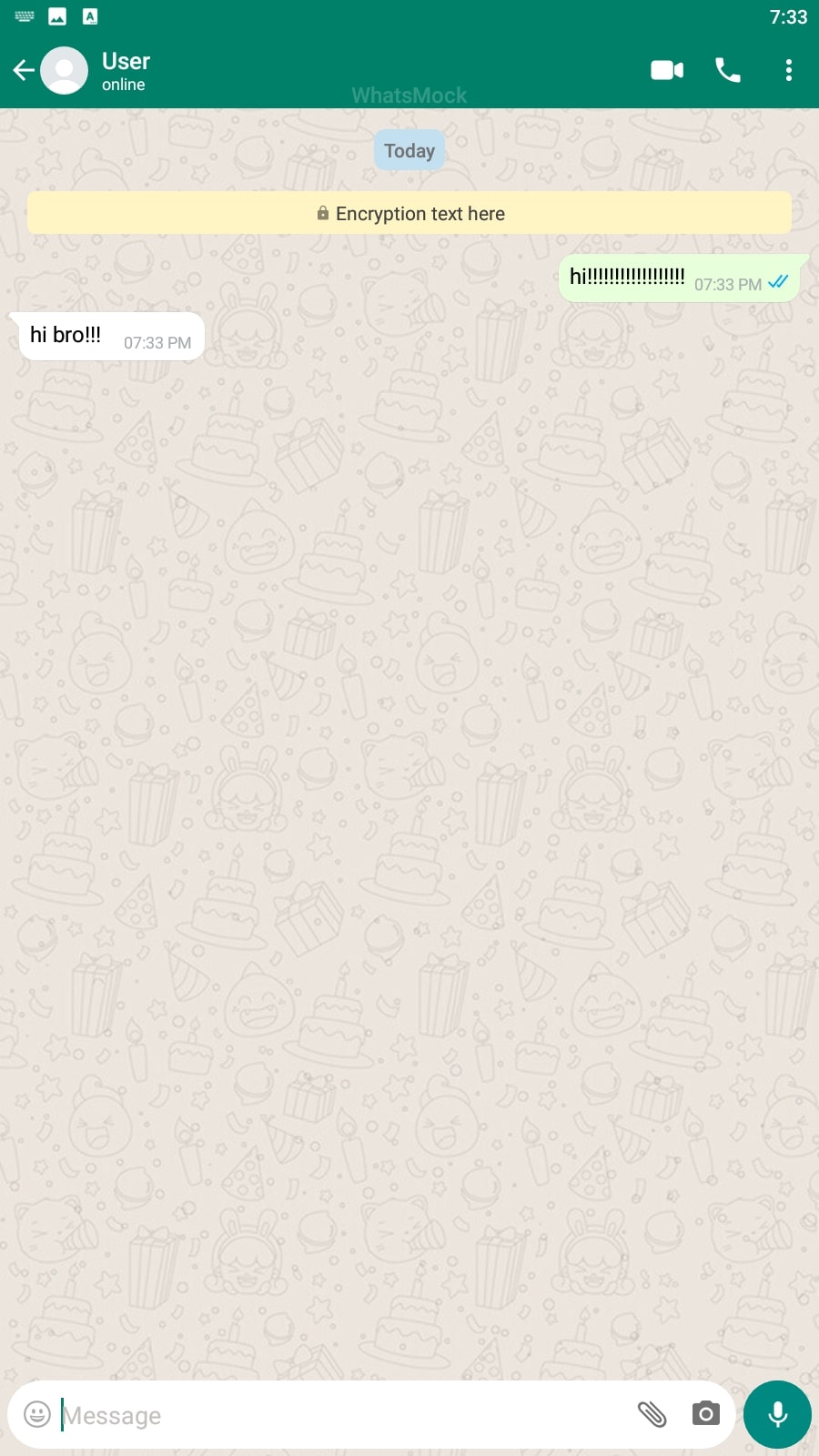 All incoming and outgoing calls will be displayed in the call log. A new level of shenanigans is available to everyone with WhatsMock.

Fake All – Call, Chat, Message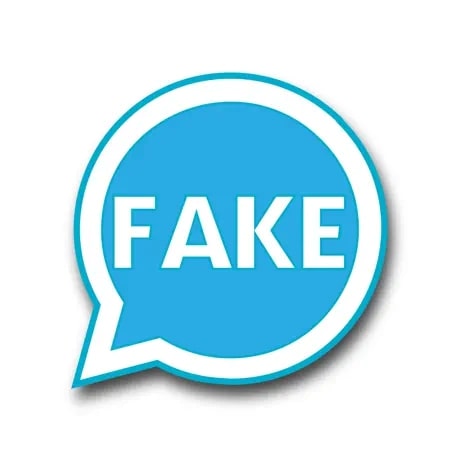 If you like to have fun with your friends, the fake chat generator can be a favorite pastime. It has nothing to do with functioning messengers and social networks.
It is a fake chat that is only used to cheer you up. To assure your friends of the authenticity of the correspondence, take a screenshot of the conversation and send it in any way.
You can use it for any purpose: to surprise your mom and make your sister jealous. Use it to make your boyfriend jealous and your best friend the hero of a new meme.
Choose any person as your interlocutor, including stars and other famous personalities. Come up with your own prank scenario to make your friends happy and amused.
There is no limit to the number of conversations you can have. Create new conversations, and save ready variants. All functions work for free. You can not only correspond with a fake interlocutor but also send funny stickers.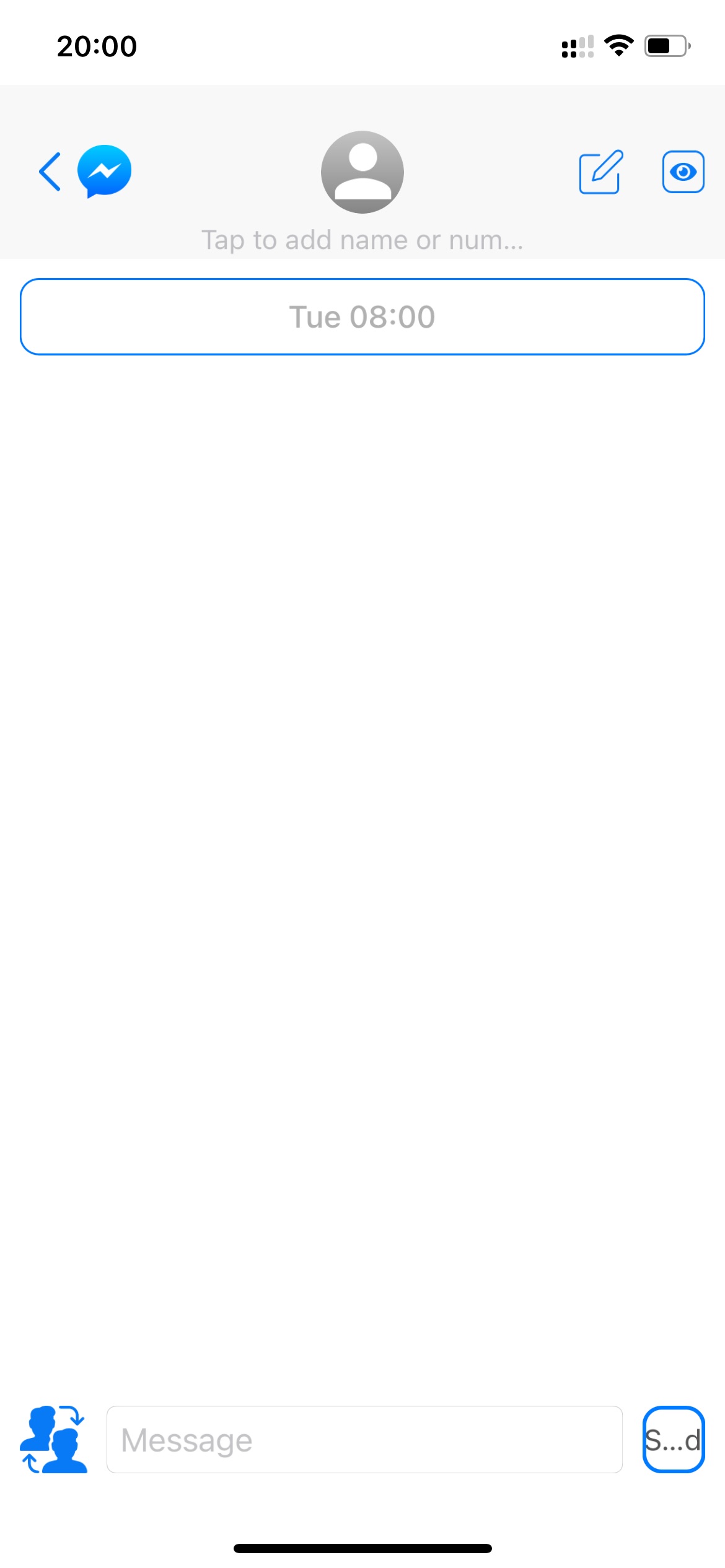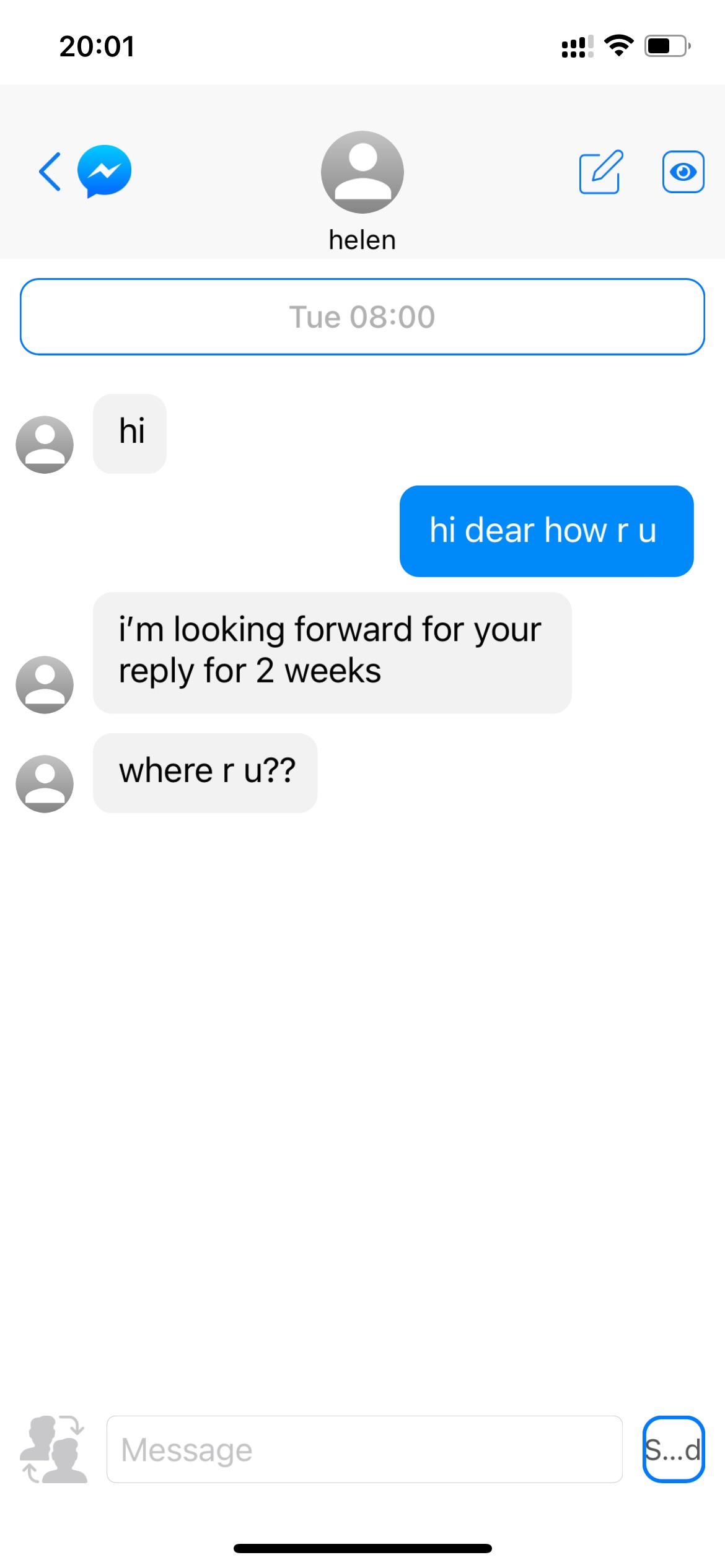 The fake chat generator is incredibly simple: create full conversations in minutes. Take a screenshot and surprise your friends.

Fake Chat Maker – WhatsMessage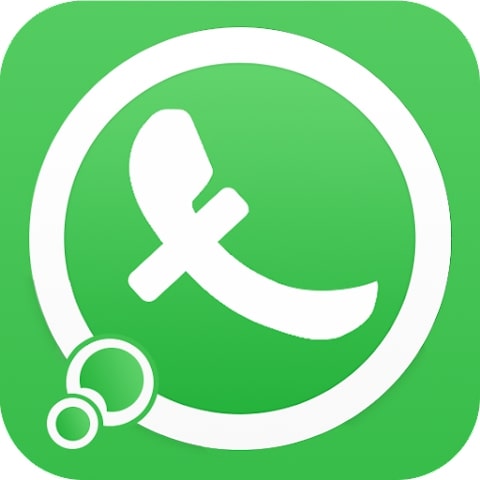 An interesting and simple idea for an unusual prank. Make your friends believe that you are directly communicating with famous people.
Only you will know that this chat is based on the Fake Chat Conversation app.
The fake chat looks just like a normal instant messenger and you can make up a whole scenario to make the joke a success.
The app allows you to create any number of different chats. Create fake profiles of your interlocutors. You can put any person on the back side: a famous singer, a school friend or a soccer player.
All features of the app are free. In addition to text messages, you can send and receive voice messages. They will be generated in Fake Chat Conversation. Change and add details to your messages. Decorate them with stickers, and change font and background.
Even experienced users will not be able to distinguish the fake chat from the real one. Take screenshots and share them with friends and family. Cheer up the whole company with incredible dialogues and funny jokes.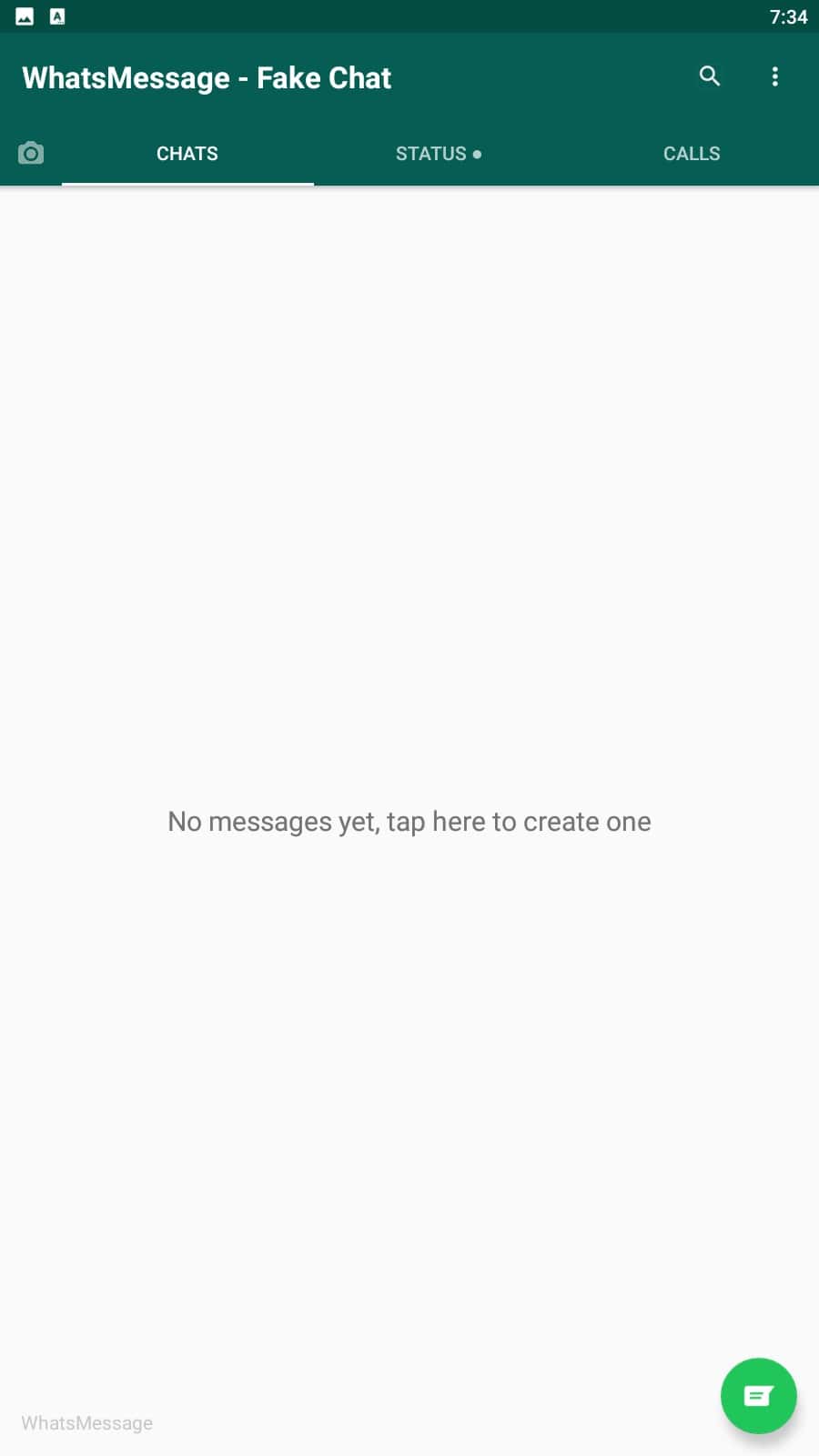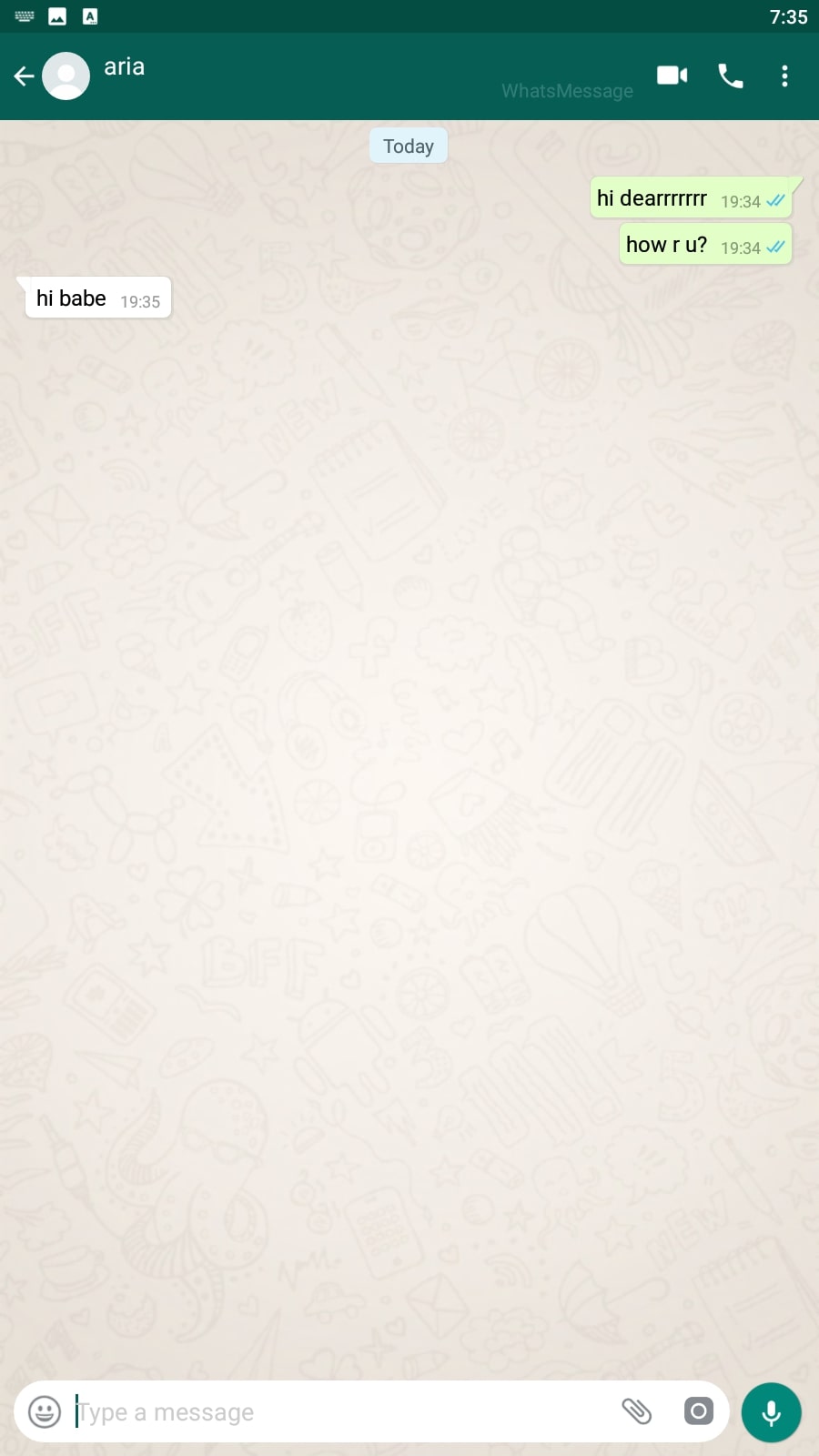 With no investment or paid props, you can create an entire performance. Don't forget that Fake Chat Conversation is created for good mood and positive emotions, and doesn't contain other people's contact information.

WhatsFake – Fake Chat Maker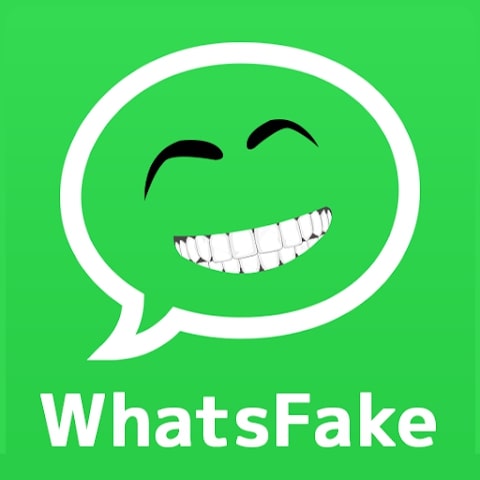 Take on two sides of the dialogue at once. It will help to prank your friends and acquaintances with the help of WhatsFake. This is a generator of fake chats that can be used for different purposes.
You will be able to melt the ice and add spontaneity to any party. What do you need to do? All you need to do is install the app, choose a second person to join the conversation, and start chatting.
No limits and no paid subscriptions. Generate any number of new dialogs, save them, and take screen photos. This is necessary to get reliable evidence of the conversation.
Say hello to Chuck Norris or invite the legendary Messi to go fishing. Have him say yes to you, which will come as a shock to your friends.
You will have to hold a conversation with two persons at once, but you will be able to bring your scenario to life and will definitely not get an unexpected rejection from your interlocutor.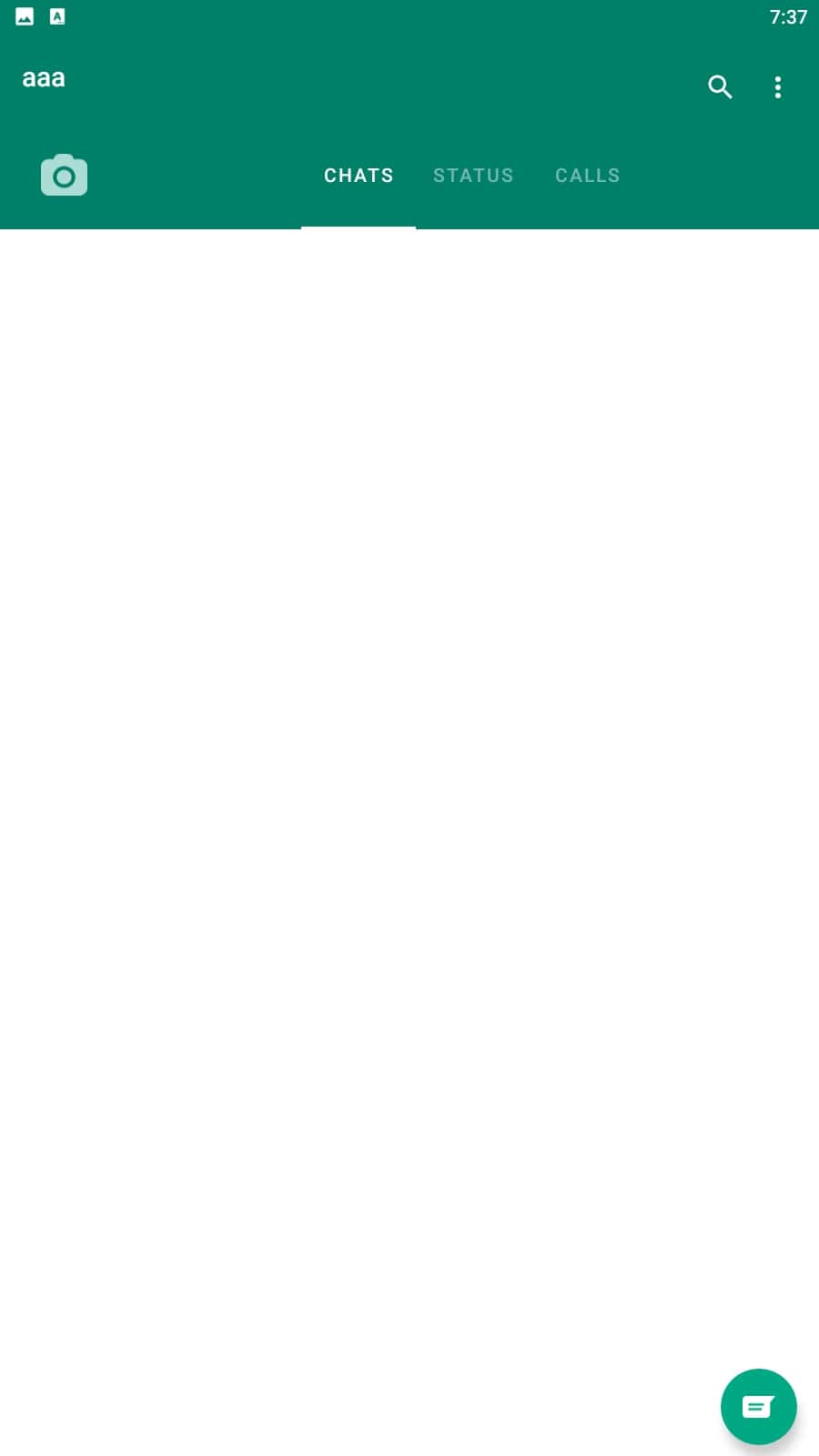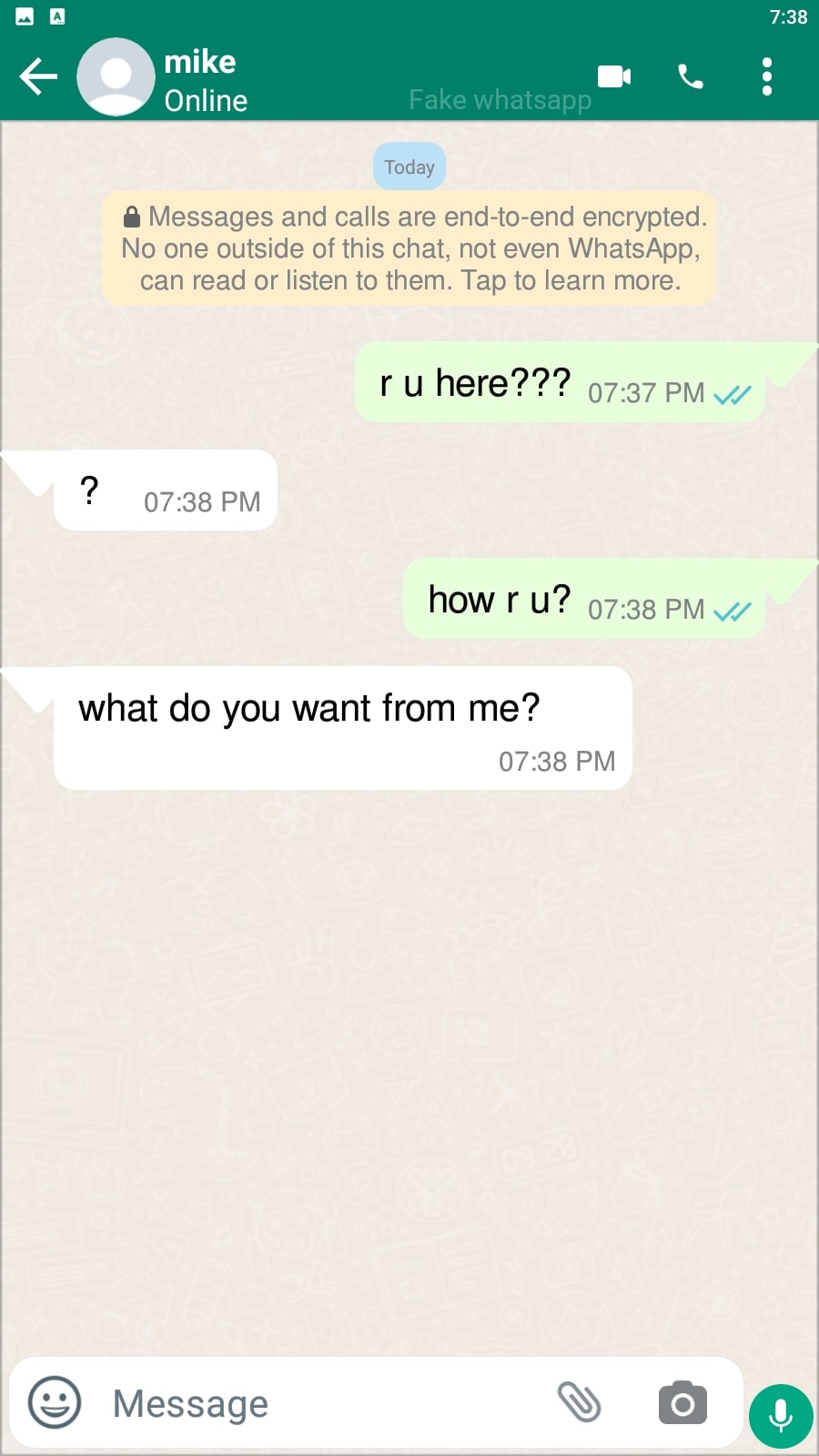 WhatsFake supports making audio and video calls. You can also create a group conversation. The app exactly replicates the look and feel of WhatsApp Messenger. Master the new entertainment without investing today.

Fake Post Apps
Funsta – Post and Direct Prank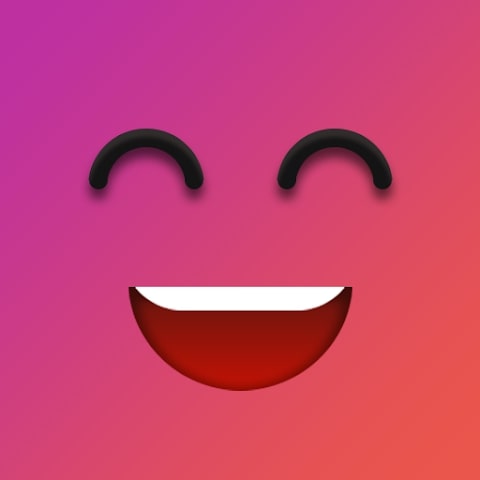 Let your imagination create a unique prank for friends and family. The clear menu and believable look and feel of the Funsta app will make it your favorite.
Start communicating with the most extraordinary personalities. Send messages to singers, actors, and models. Receive replies and invitations to world events.
This app cannot replace a real messenger and allows you to create fictitious conversations. It is not intended for real communication, only for jokes and fun.
The quality of the playback of the conversation is at a high level. All you have to do is think of an interesting dialogue and take a screenshot. Your friends are still not trusting what is going on? Make a video call to get rid of all their suspicions. Impress them with your introductions.
To make the conversation more realistic, be sure to use comments and likes. A large selection of stickers and emojis is at your complete disposal. After the prank is over, share the app with your friends so they can use it for fun as well.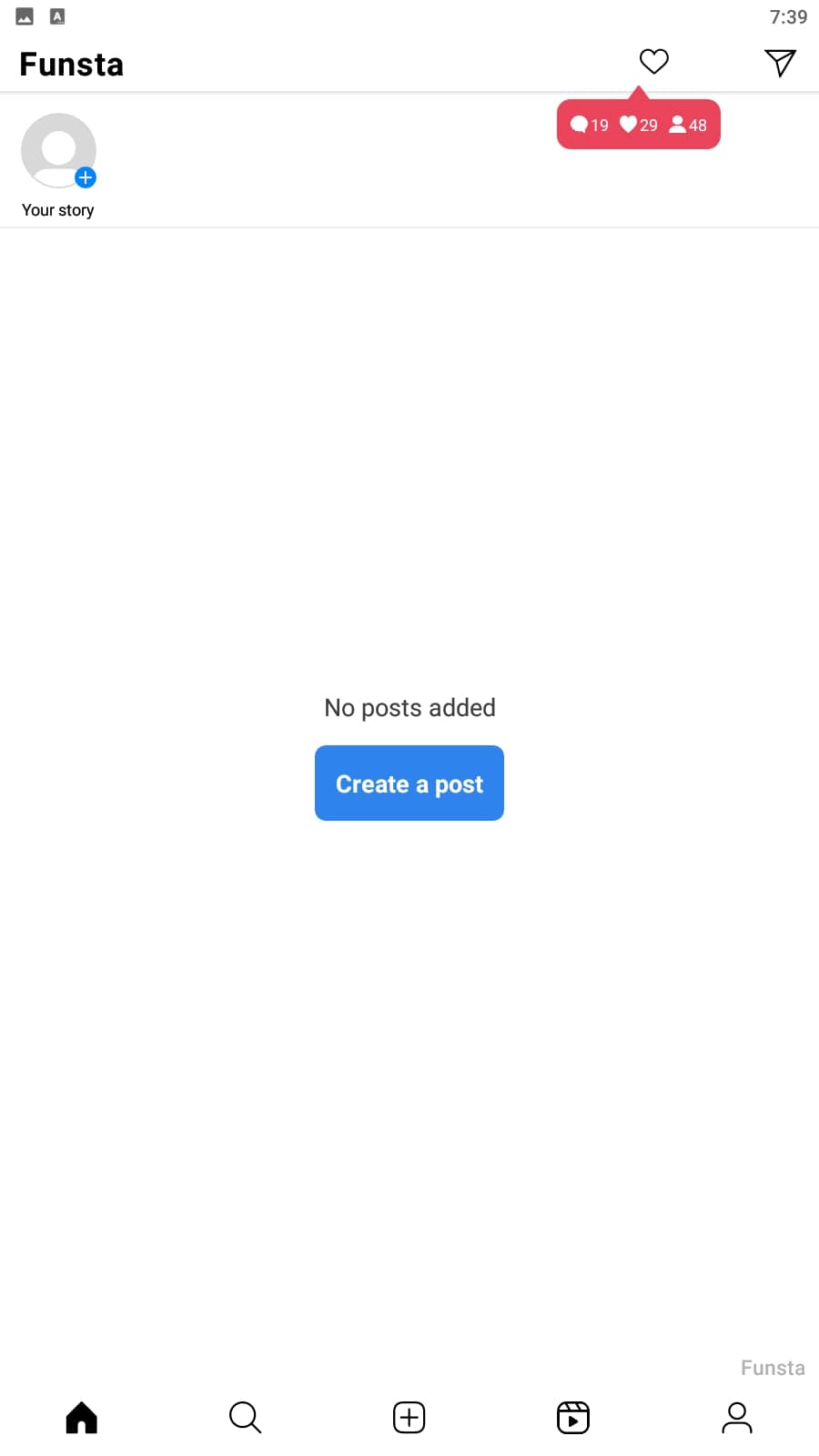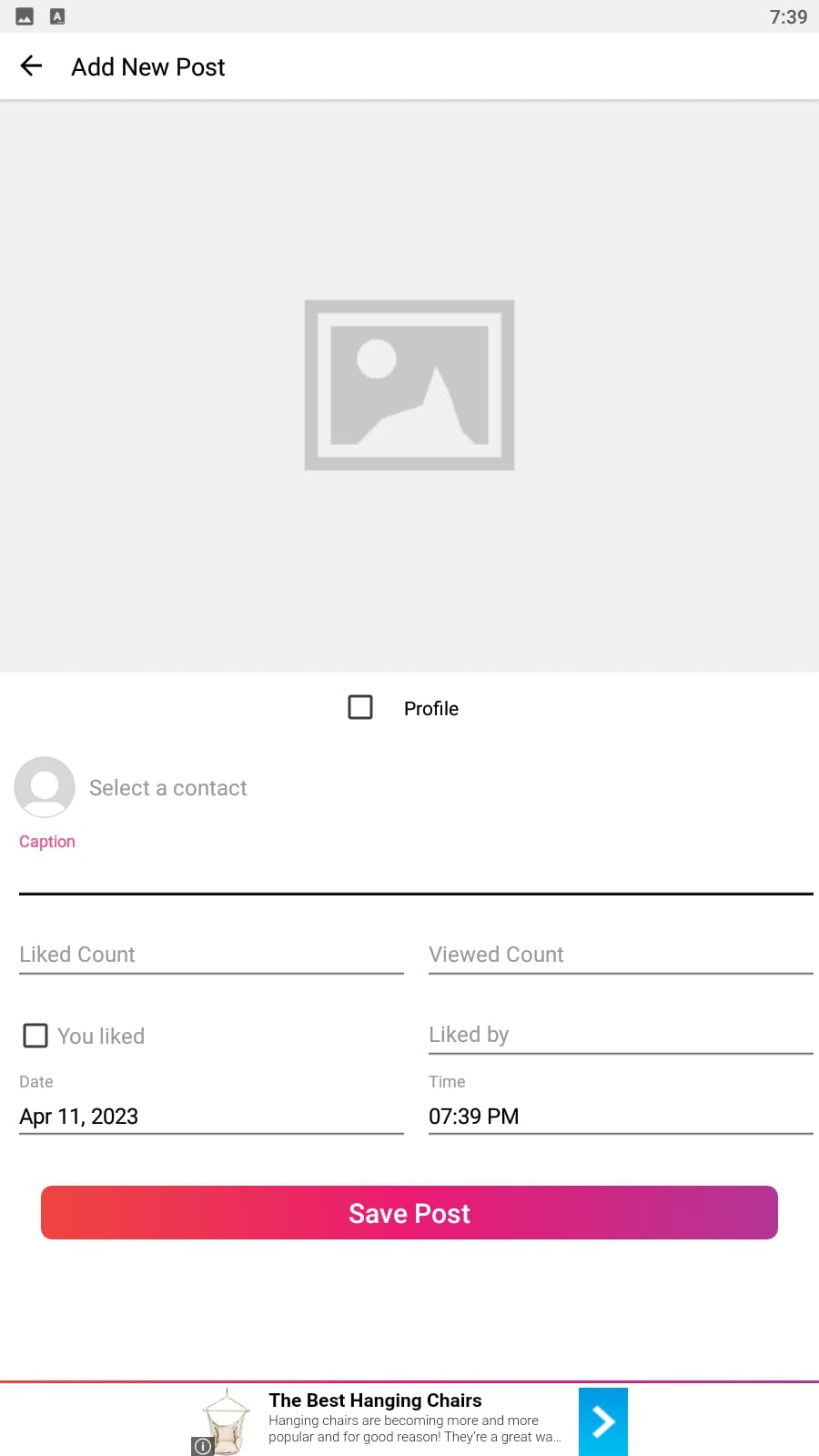 Funsta is free and requires an internet connection. Make your day brighter and let your friends be the envy of your acquaintances.

Fake Tweet-Post Creator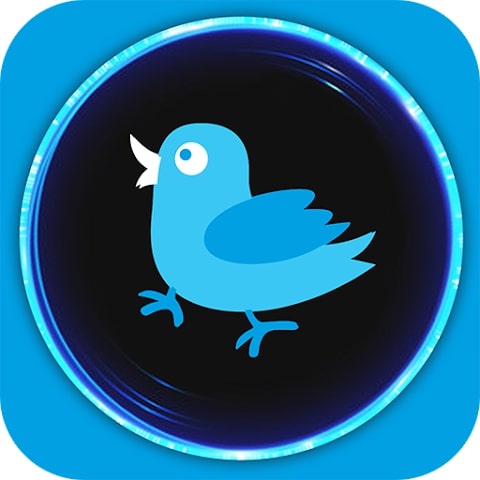 If you need a fast increase in likes and comments on your tweets, trust the developers of Fake Tweet – Post Creator. This app creates artificial social media posts and stories with an incredible amount of likes.
If you're tired of your friends' endless stories about their popularity, it's worth taking advantage of this opportunity.
Fake posts will not replace real posts and will not affect the number of likes on your profile in any way. But it is a way to get everyone's attention.
Adjust all the parameters that are important in social networks: specify the desired number of subscribers, likes, and comments under the post.
Change your status as you do on Twitter. Let your fake account match the real one 100 percent. The fake post will not appear on your actual social media page.
Fake Tweet gives you the ability to even post audio and video files. Attach them to your tweet if you want. There is no limit to the number of posts you can create.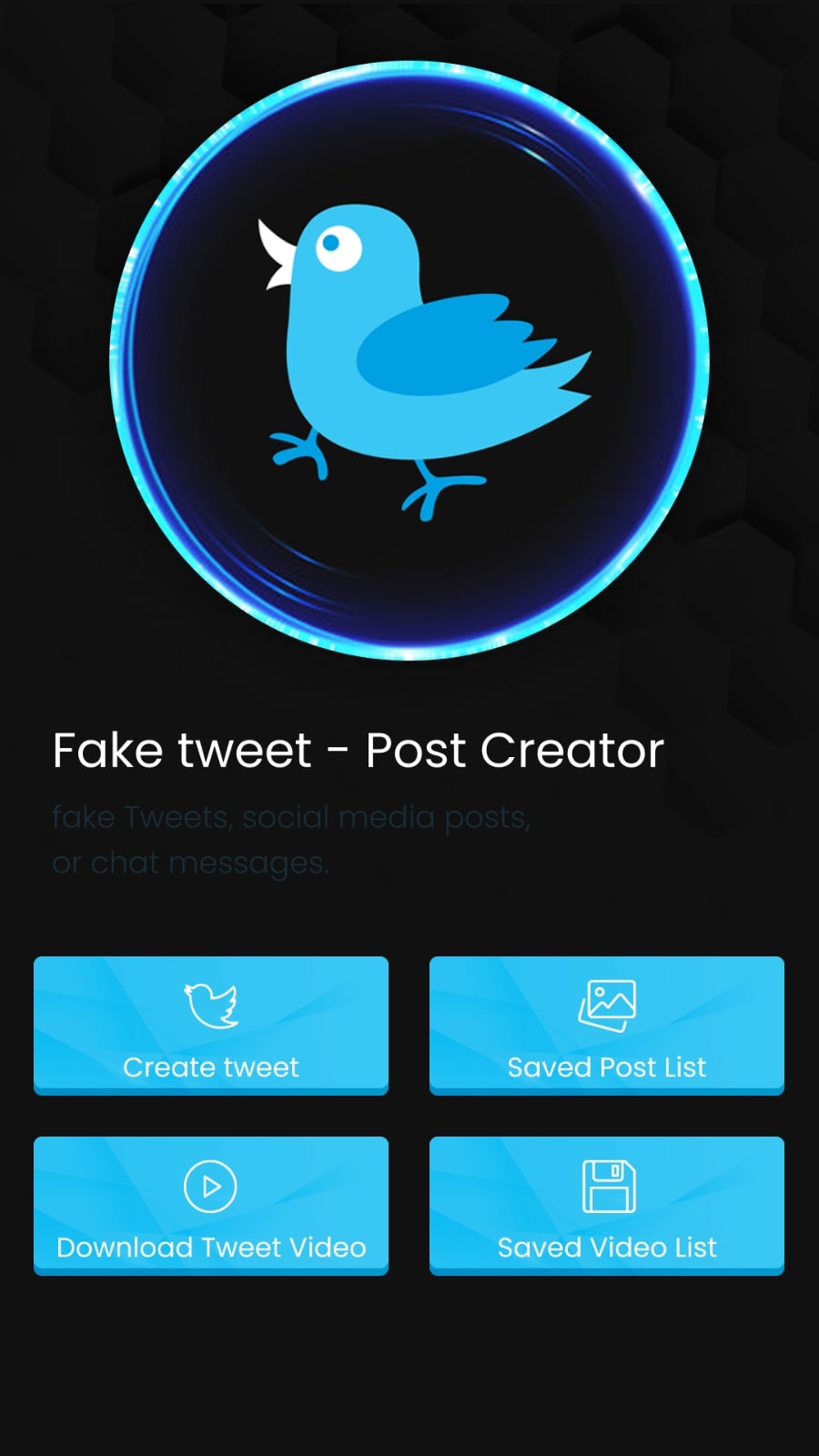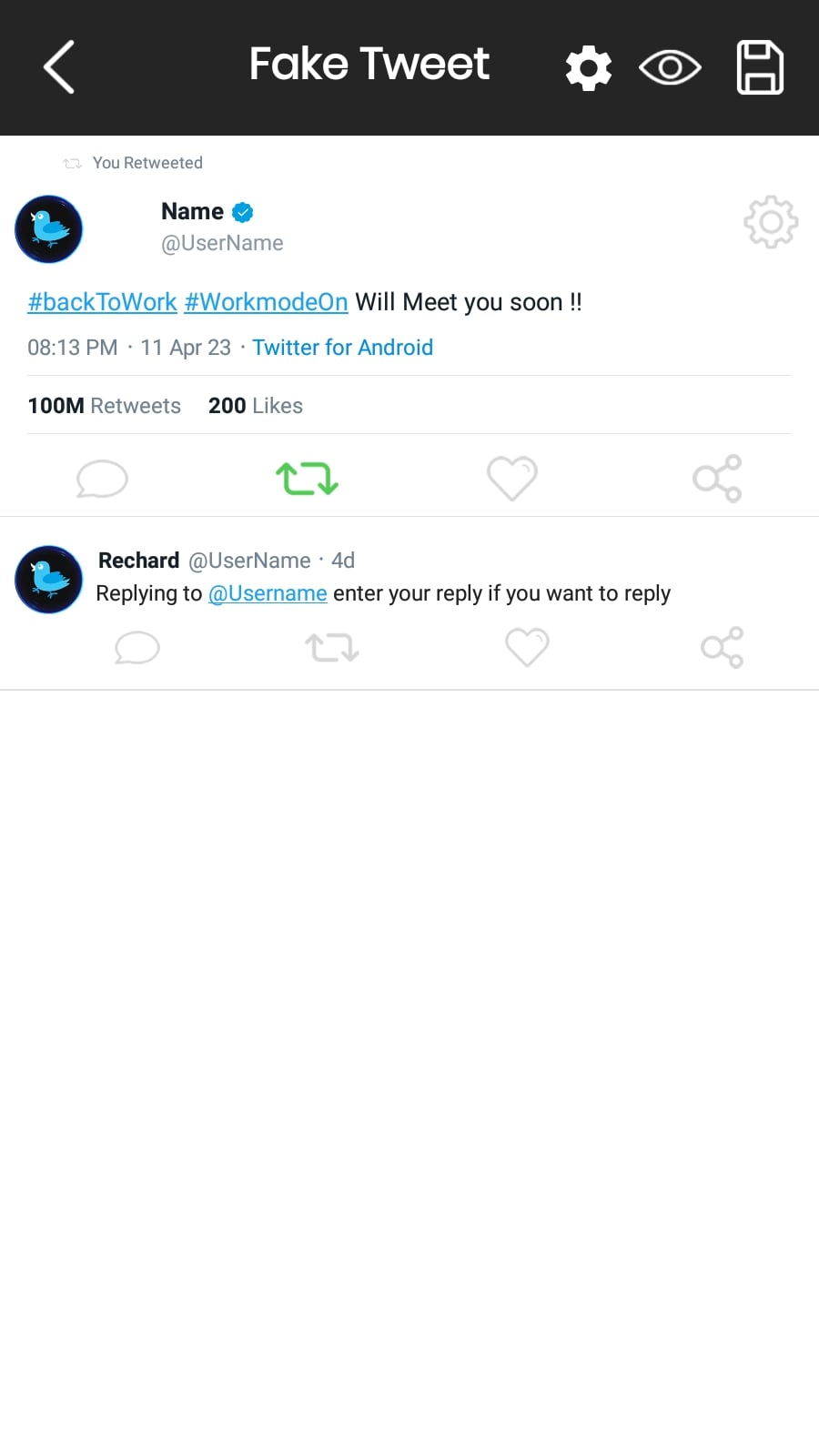 The app does not require payment or access to other programs. Make others believe a little trickery. This app does not allow you to post your Twitter stories and get real likes.

Fake Tweet Maker – Post Maker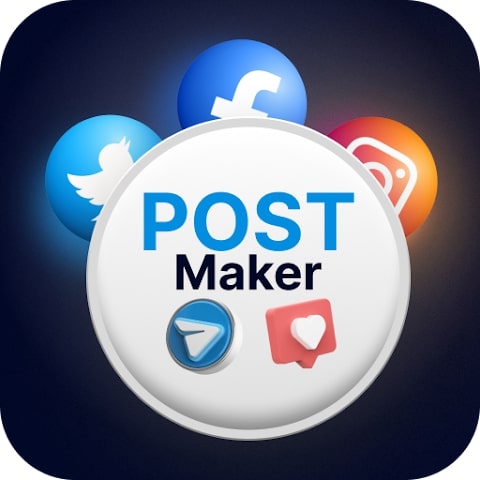 There are a huge number of fake post apps created today, but Fake Post Maker compares favorably to its predecessors.
This modern and powerful app allows you to quickly and efficiently create a post on any of the popular social networks. You finally have the ability to get as many followers as you want.
Share your unprecedented success with your friends and acquaintances. Only you will know that it is only a hoax. The posts are so clear and realistic that your opponents won't have any doubts about their authenticity.
What social networks can Fake Post Maker copy? They are Instagram, Twitter, and Facebook. Create a new account, publish any post, and specify the required number of followers and comments.
There can be an unlimited number of postings. Use them to boost your self-esteem, host a prank, and get attention. Your posts will be believable and thoughtful. You can use emojis and pictures for a change.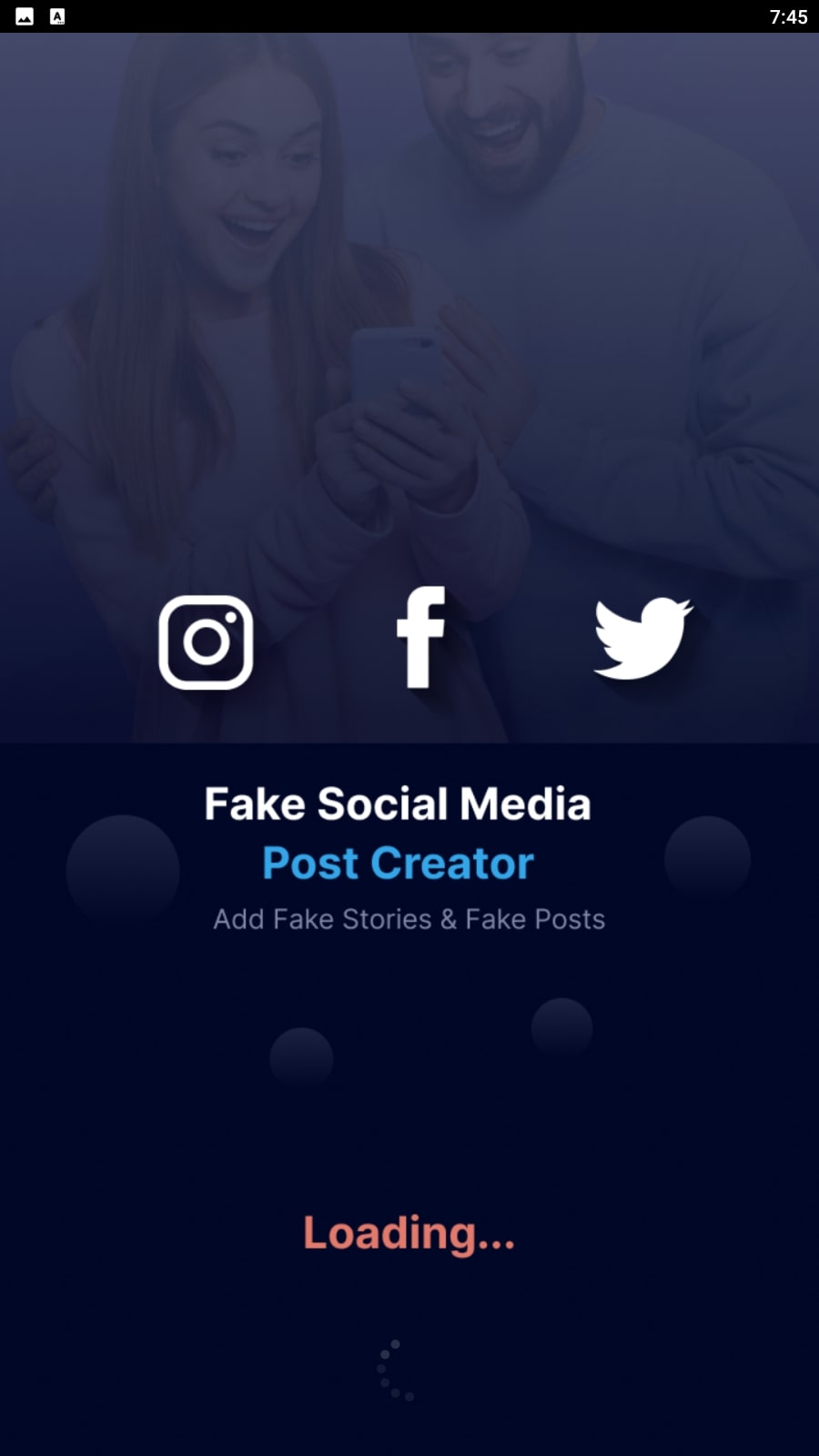 Who says you'll never get a million likes? Just post a fake post, take a screenshot, and send it to incredulous friends. The app is simple and easy to use, you'll get the hang of it in a few minutes.

You may also like: 6 Best Fake Flight Ticket Generator Websites
Fake Post Meme Maker
Develop memes, publish interesting posts, and get likes in Fake Post Memo Maker. The app generates fake posts from your account. You can gain likes and a number of followers here.
Get as many comments as you need for a great mood and a fun prank. Wager with a friend that you'll get a million likes for an ordinary post.
Surprise your friends with an unprecedented subscriber activity on your page. All this is absolutely real and does not require payment.
Each step has detailed instructions, so you don't have to worry about complicated settings. Publish lots of interesting posts: you are not limited in your imagination.
Take control of every step of the publication process. Change fonts, backgrounds, and themes with a click. Add funny statuses and interesting comments.
Fake Post Memo Maker works separately from real social media and does not guarantee an increase in real likes. You can fake it for a while and have fun pranking your friends who have slightly more real likes.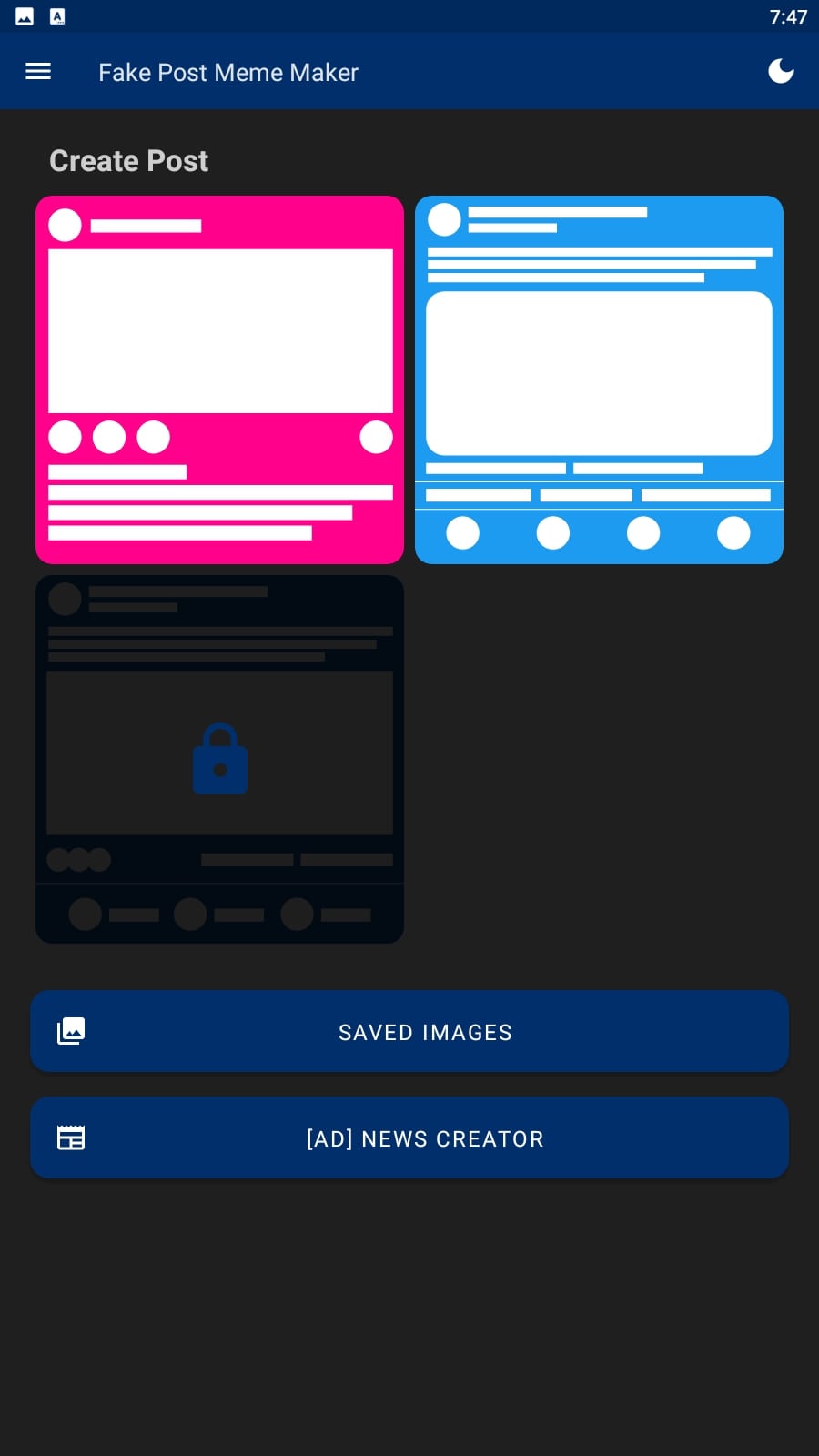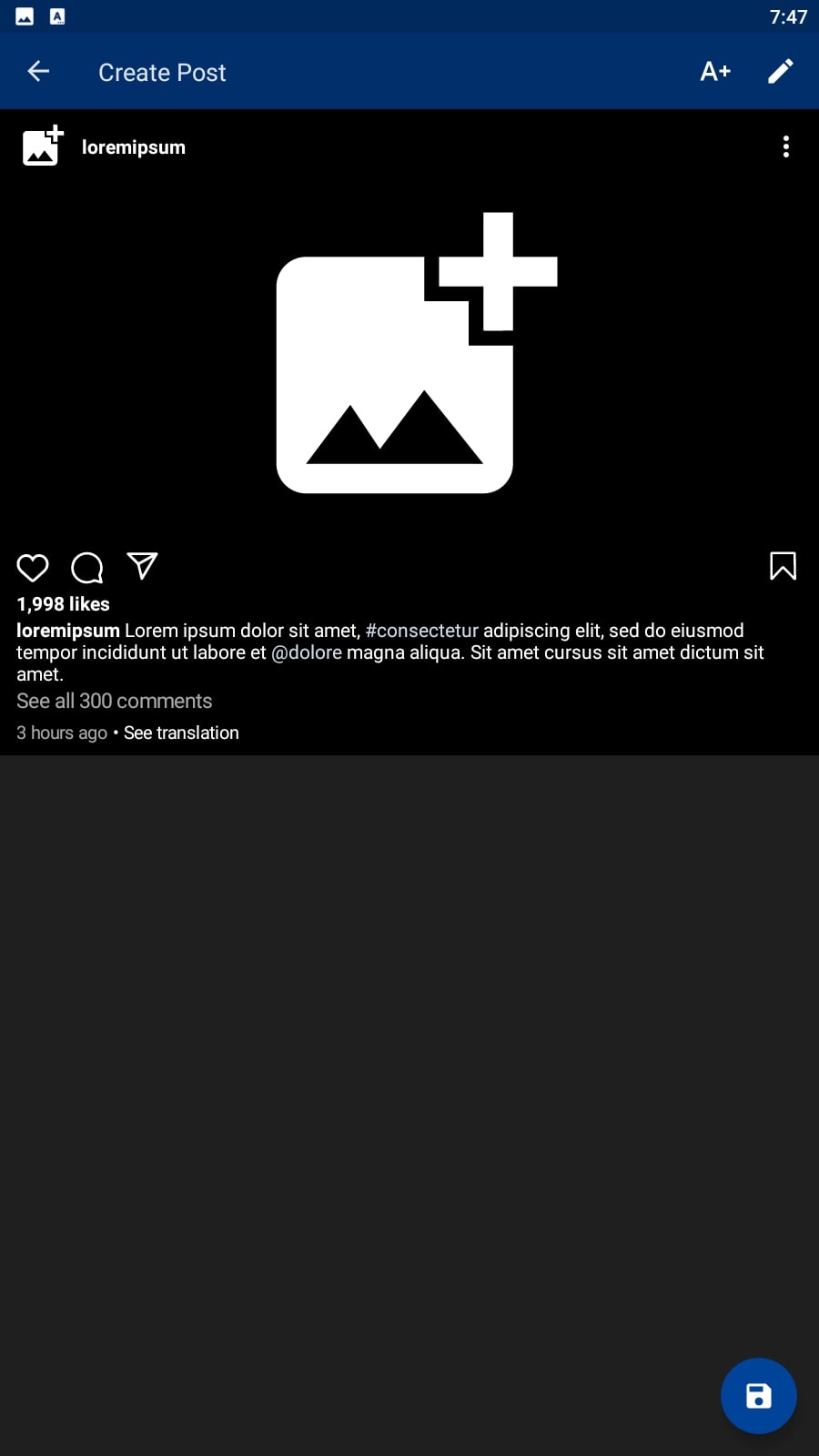 Take a screenshot when your post is published. This screenshot will be irrefutable proof of your popularity.

Fake Posts Maker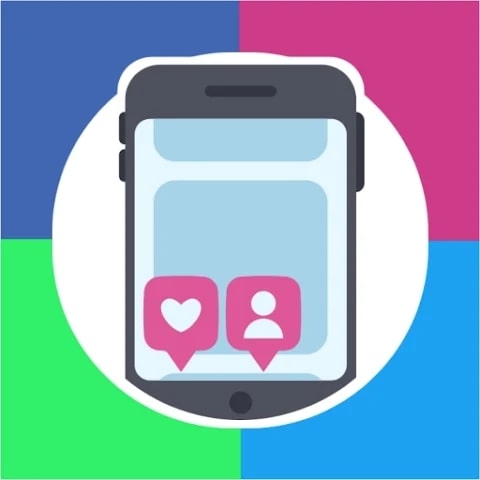 Been looking for a way to get more likes and positive comments for a long time? Looking for a new way to play pranks and make jokes with your friends?
The Fake Posts Maker app will open up new possibilities for you. The post generator will help you quickly accumulate a large number of thumbs up without much effort.
Besides, you can have a great time in the company of your friends while discussing fake posts. Take a screenshot at any time, and share photos in your stories.
The app is also suitable for generating new memes that are perfect for your stories. If you've always dreamed of becoming a popular blogger, this app is for you.
Brag about the huge number of followers and likes, and share popular tweets with everyone via email and messengers. All of the posts correspond in detail to real prototypes, so you don't have to worry about possibly revealing a little cheating.
You won't find complicated instructions or tools here. Every step will get you closer to your desired result. You can use fake tweets to raise your own spirits or as a prank for other social network users.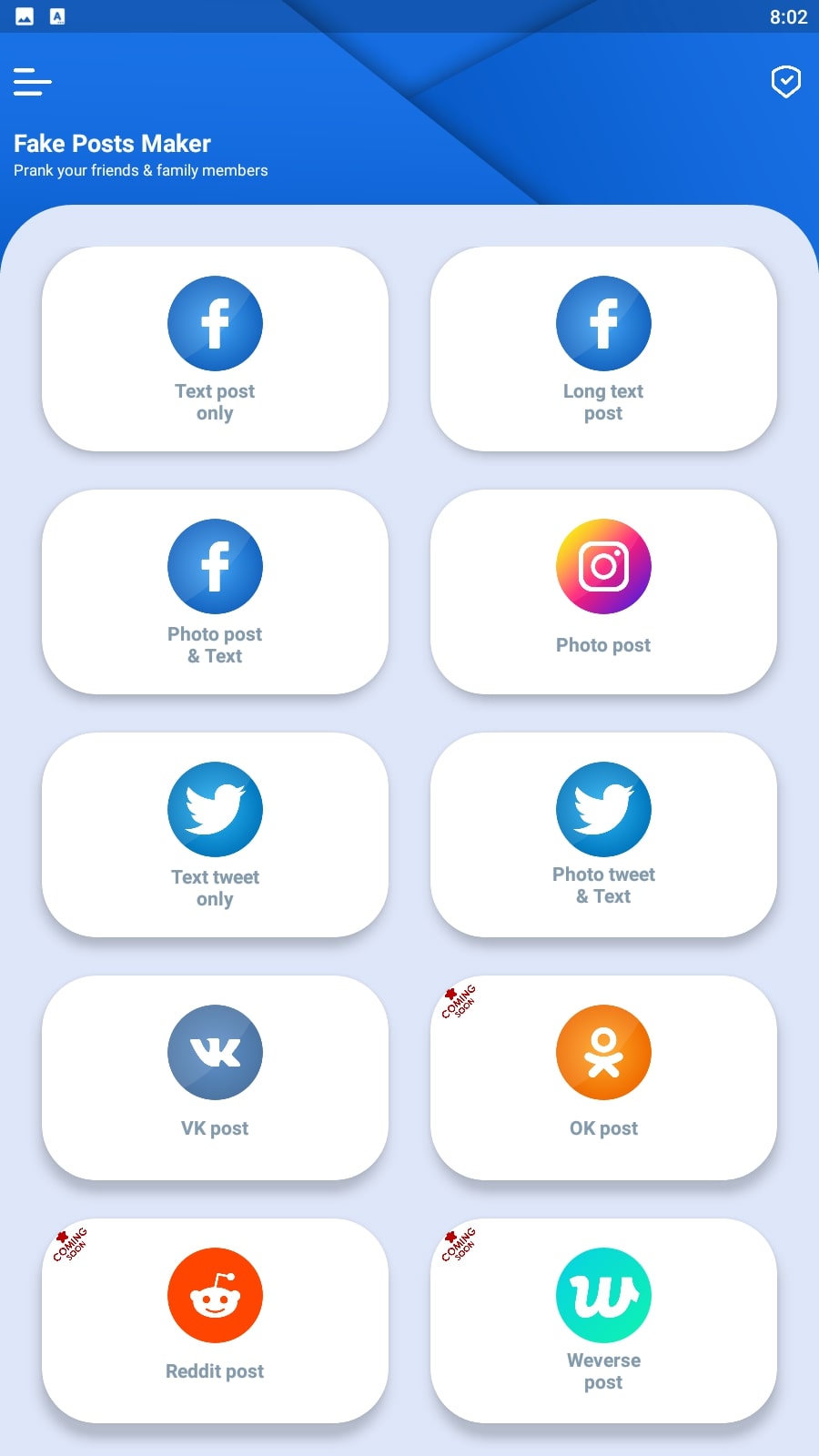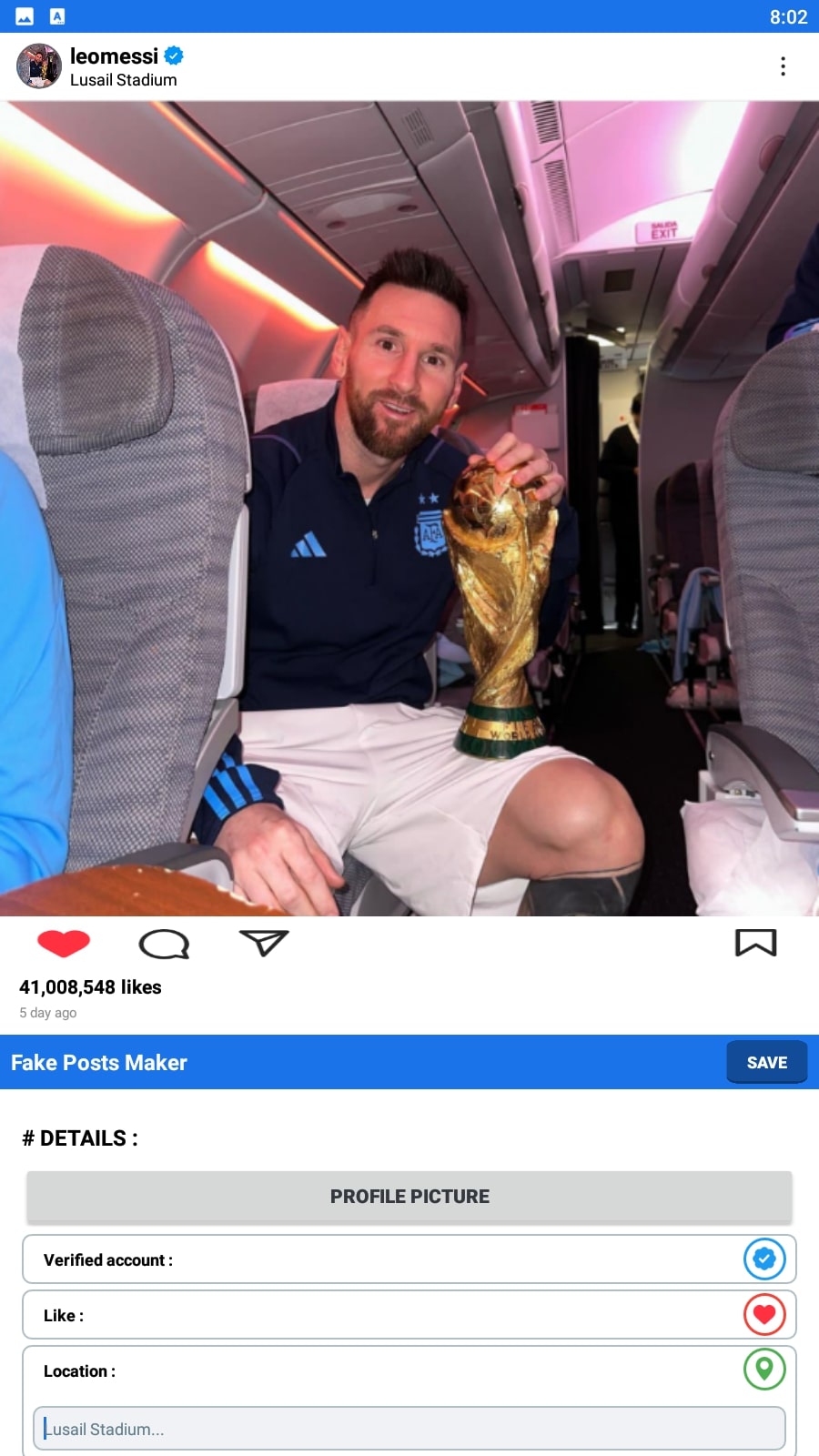 There is no limit to the number of stories. Add tweets every day and enjoy the excitement and envious glances of your competitors.

Fake Receipt Apps
FakeMoney – FakePay&Note Guide by Fun Bot Apps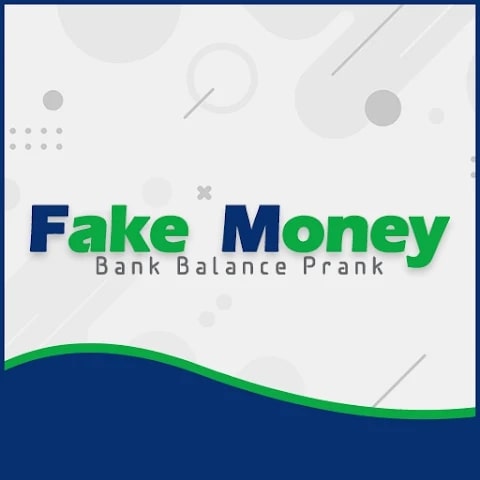 You don't always have to be really rich to brag about it to other people. Just use this app to help you fake wealth and brag about it to other people.
In the app, you will be able to create your own electronic accounts with a certain balance of Indian currencies. Show your balance and send a screenshot from the app.
You can also generate an account number, codes, and other details that are commonly used in e-wallets. You don't have to be afraid to send screenshots from the app, as this data is not real.
The app itself doesn't require any data from users either, so they are absolutely safe. The service also has a feature that allows you to recognize genuine and counterfeit money. It can be used even for professional purposes. Thus, this app can not just be fun, but also be quite useful.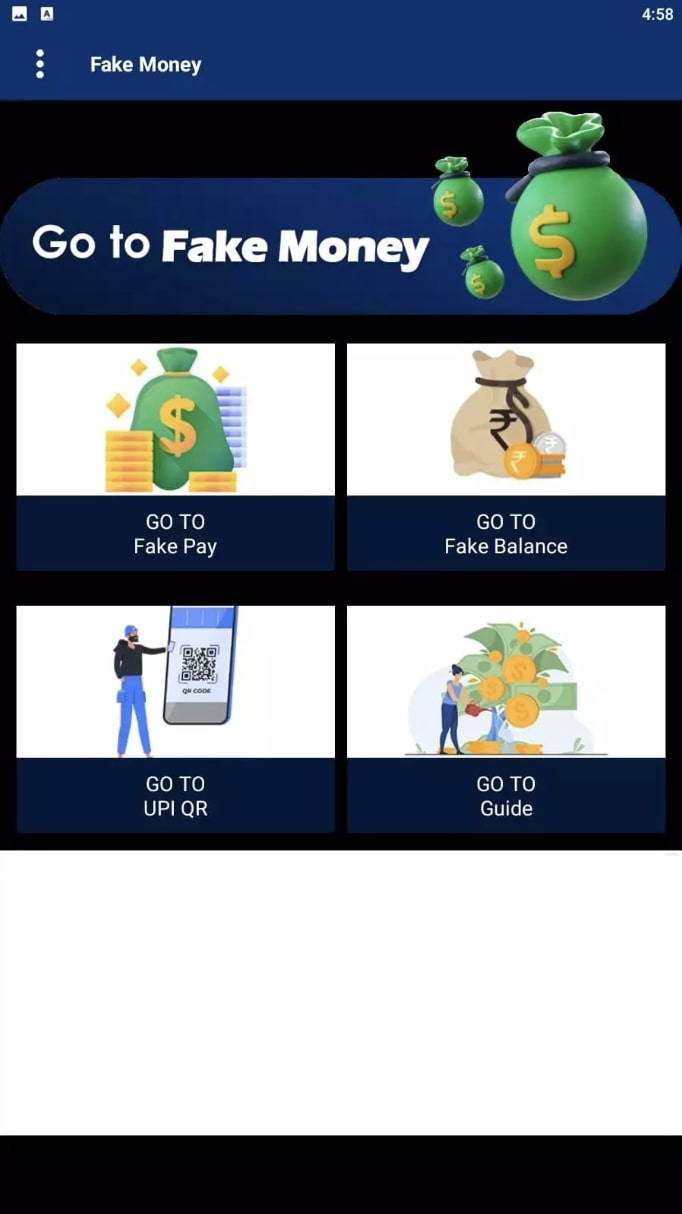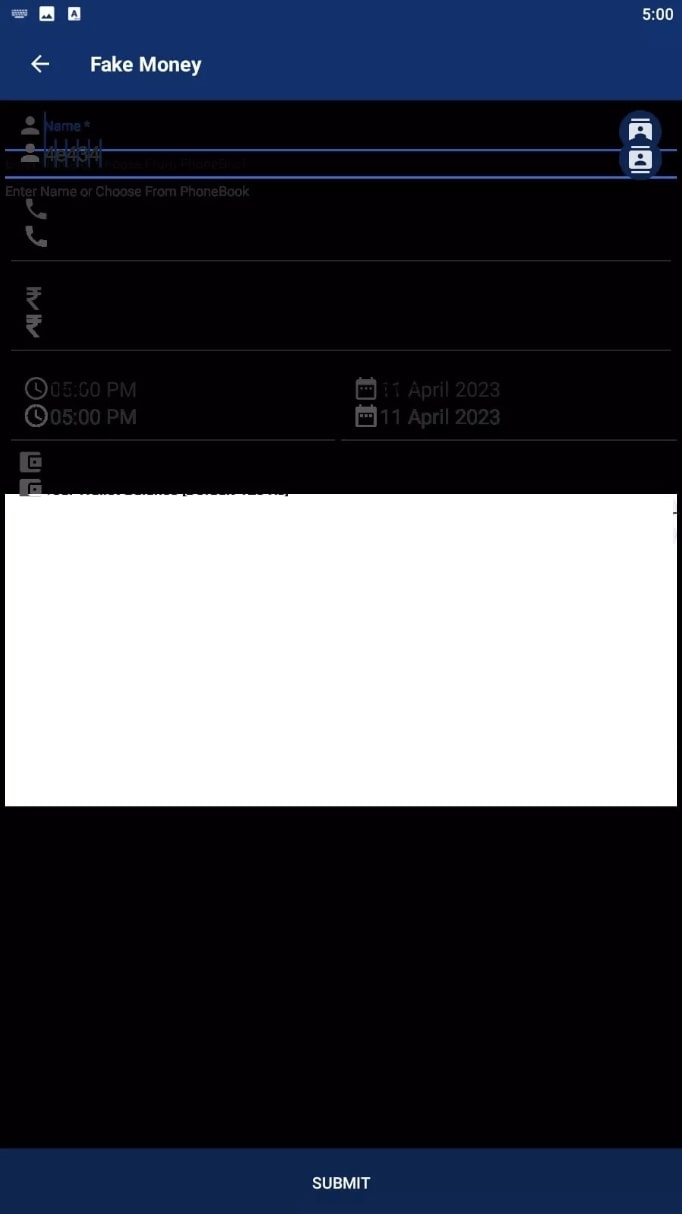 At the same time, it is free and available to every user. Anyone can download the app as there are no restrictions. Using the program is easy, so it will not be difficult to deal with it even for beginners.

Fakemoney – Fakepay Note Guide by Sun Star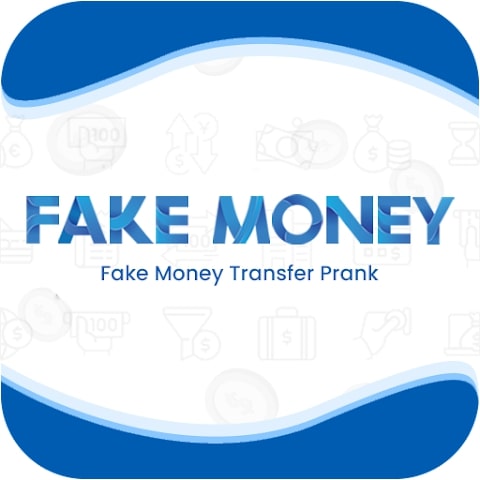 To make a prank with riches really high quality, you can use this app.
In it you will be able to prepare a whole legend of your earnings, where you will be presented not only the actual balance, but also the history of receipts.
Create about 3 e-wallets with any amount in this program. You can also generate codes and secret ciphers, which are usually used in original accounts.
Create balances for any amount. So you can play off not only your wealth, but also your bankruptcy. You can also create the visibility of a recharge by selecting the sender and amount. This will also all appear in the fake payment history.
The realistic interface won't make anyone doubt the app's veracity. You will use the generated codes to verify the payment. You can do this in front of others so that they really believe that the balance is real.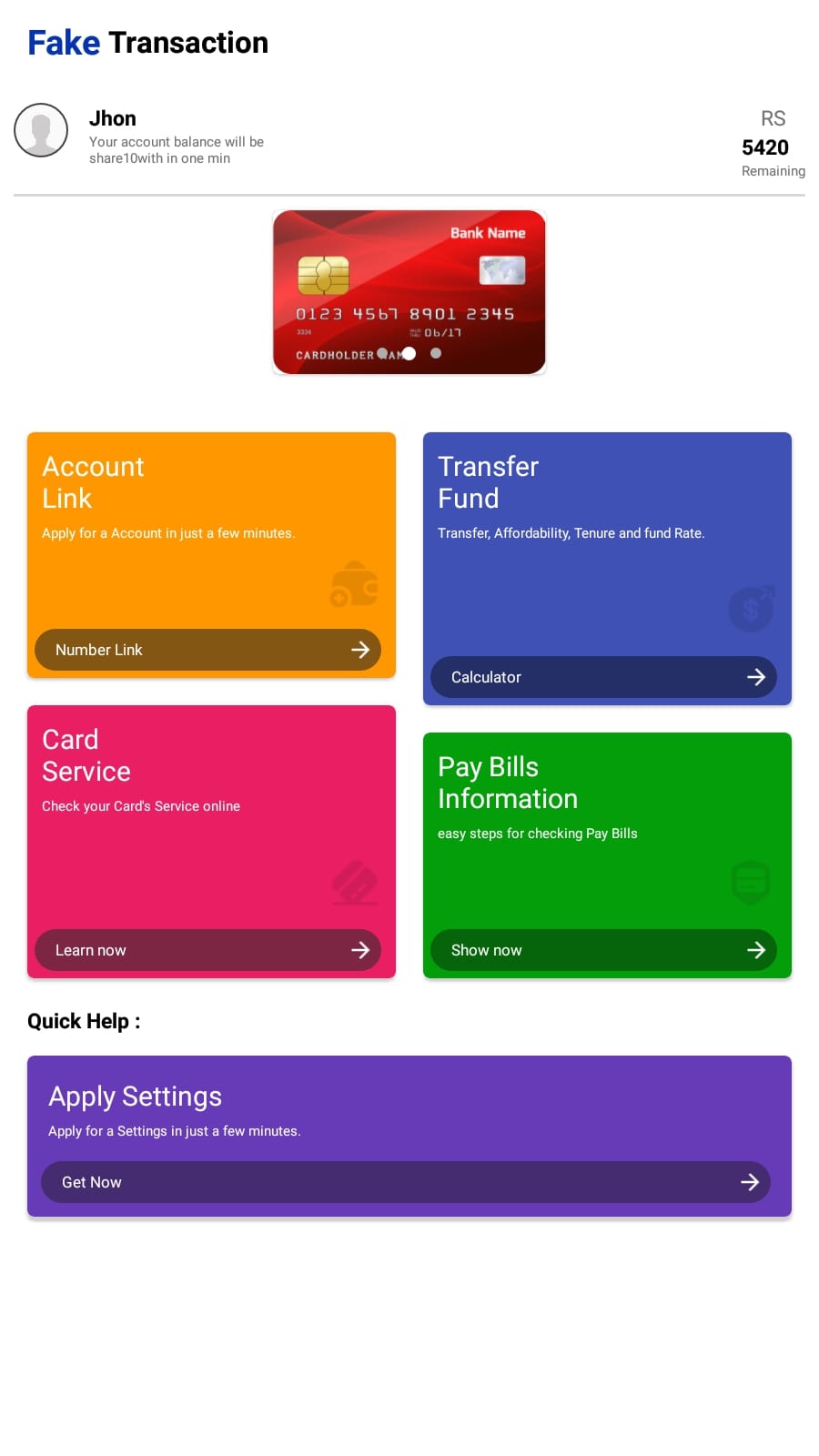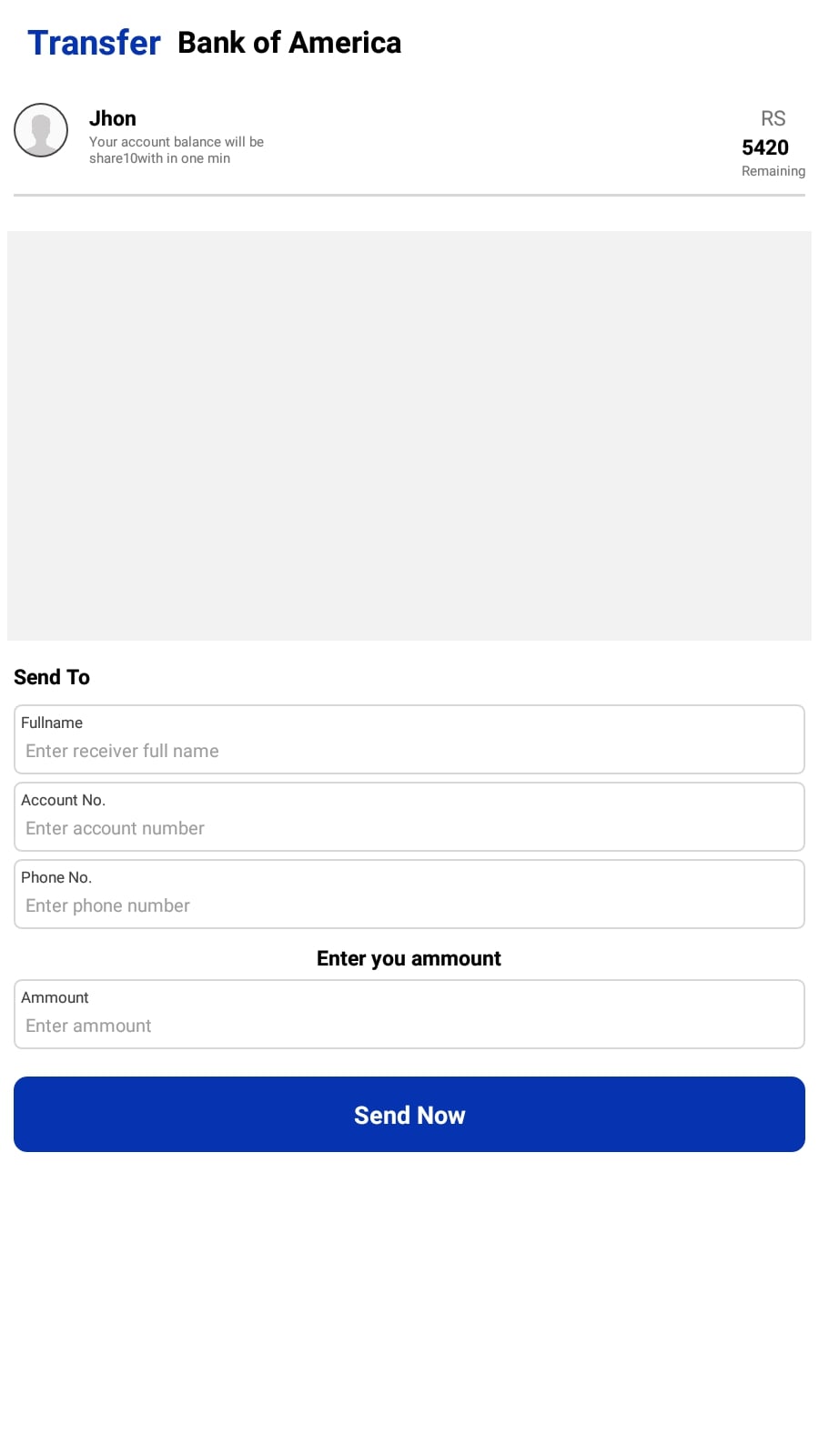 Besides, you will even be able to create a pin code to access your wallet. An extra feature is the ability to verify money for authenticity through the app's built-in program.

Make Receipt – Receipt Generator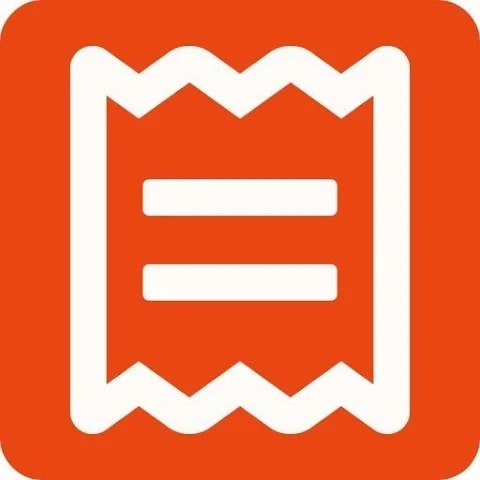 Creating receipts will become much easier and faster with this modern app. You can make them for your own as well as for commercial purposes.
An extensive range of templates and blanks will be available for you in the app. This is why you will be able to make receipts with the program even if you haven't tried it before.
The app allows you to create receipts in a new format. Different types of font and text are available for this purpose. You can also add marks and logos to your documents, especially if you are creating them for commercial purposes.
The program is suitable for creating receipts for different purposes. You can find all the necessary templates and blanks for them in the app.
At first you will be able to use the functionality for free, and after that you will have to pay a fee. To do this, you will have to buy a subscription, which is designed for a year and a month.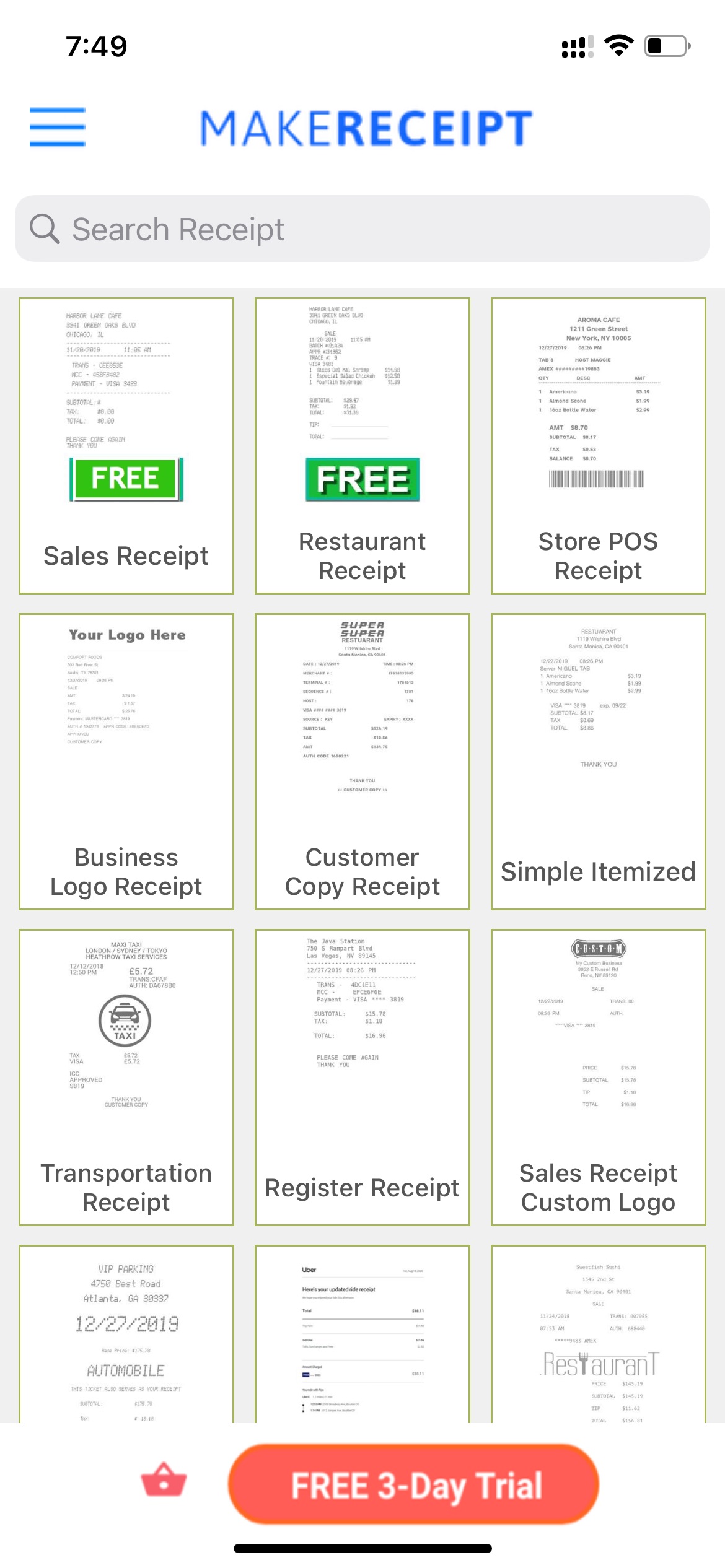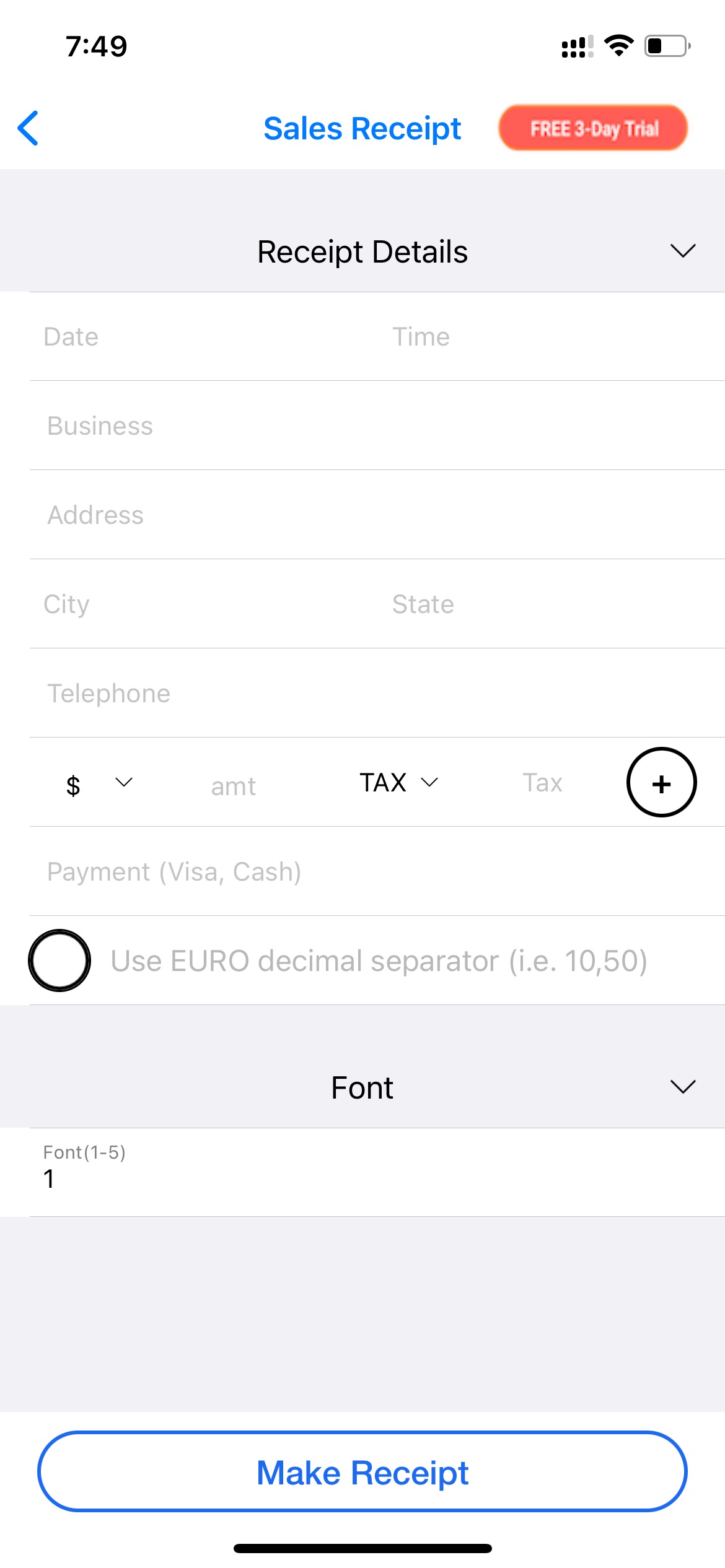 A simple interface makes the program as easy to use as possible. You can not only create, but also store your documents in it. Thus, you can create a receipt once according to a template, and subsequently just edit it.


FakeMoney – FakePay&Note Guide by Watchsoft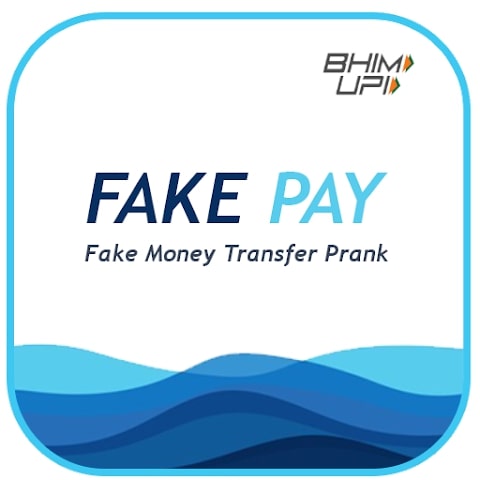 The app allows you to create the appearance of a rich man with millions in your accounts. But in addition, the program contains a useful feature that allows you to check money for authenticity.
Otherwise, users can actually create fake accounts and e-wallets that will store all the fake users' money.
To be realistic, users are encouraged to come up with a password to log in, as well as a code to perform balance and payment history checks.
Users can set the amount of money on the balance on their own. It is also possible to make up numbers of their accounts and even make transfers to them. Fake transactions will really show up in the payment history.
To play tricks on people in such a way you can send them screenshots of your e-wallets. This will convince them of your income and wealth. The balance can be edited an unlimited number of times.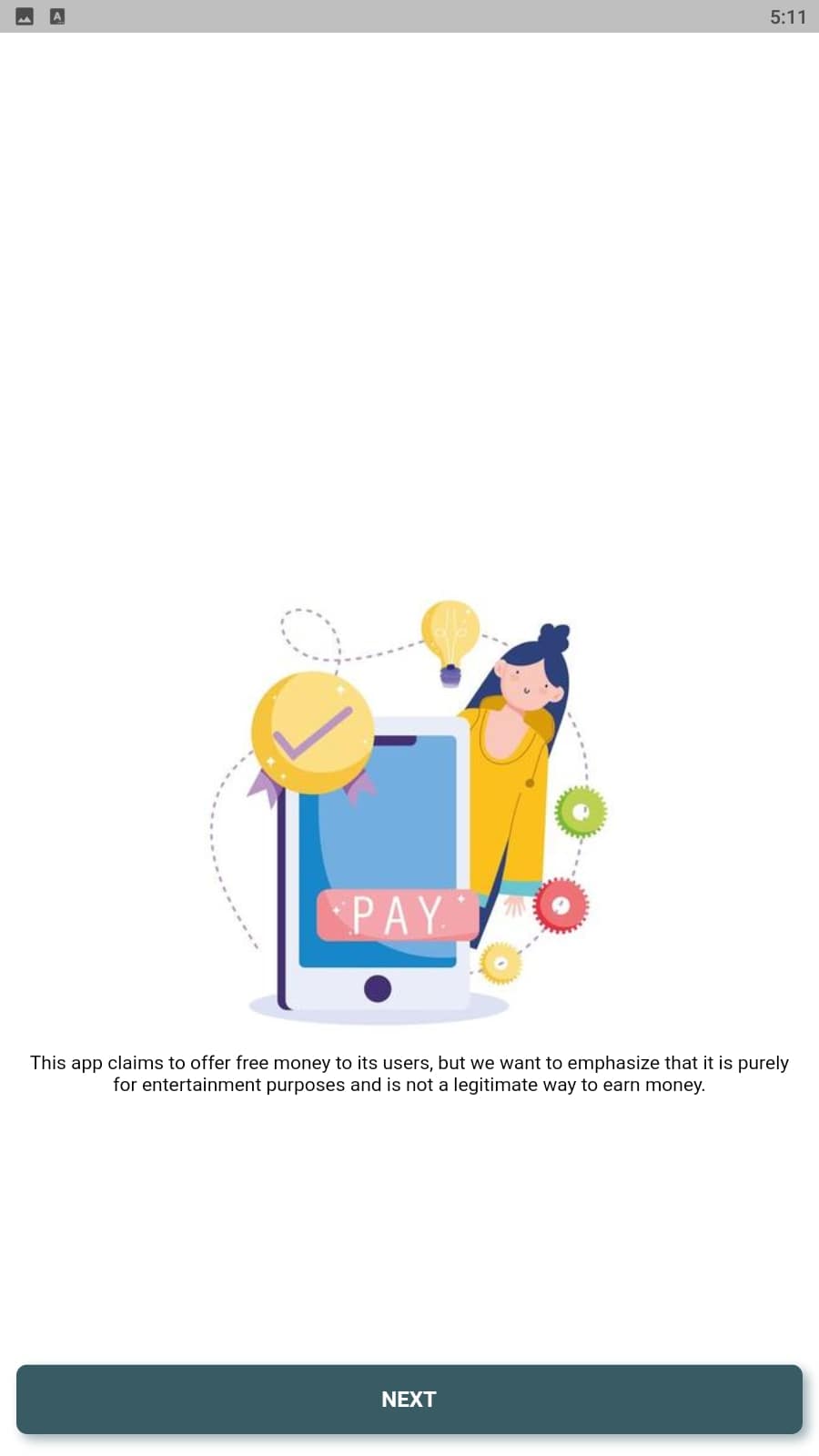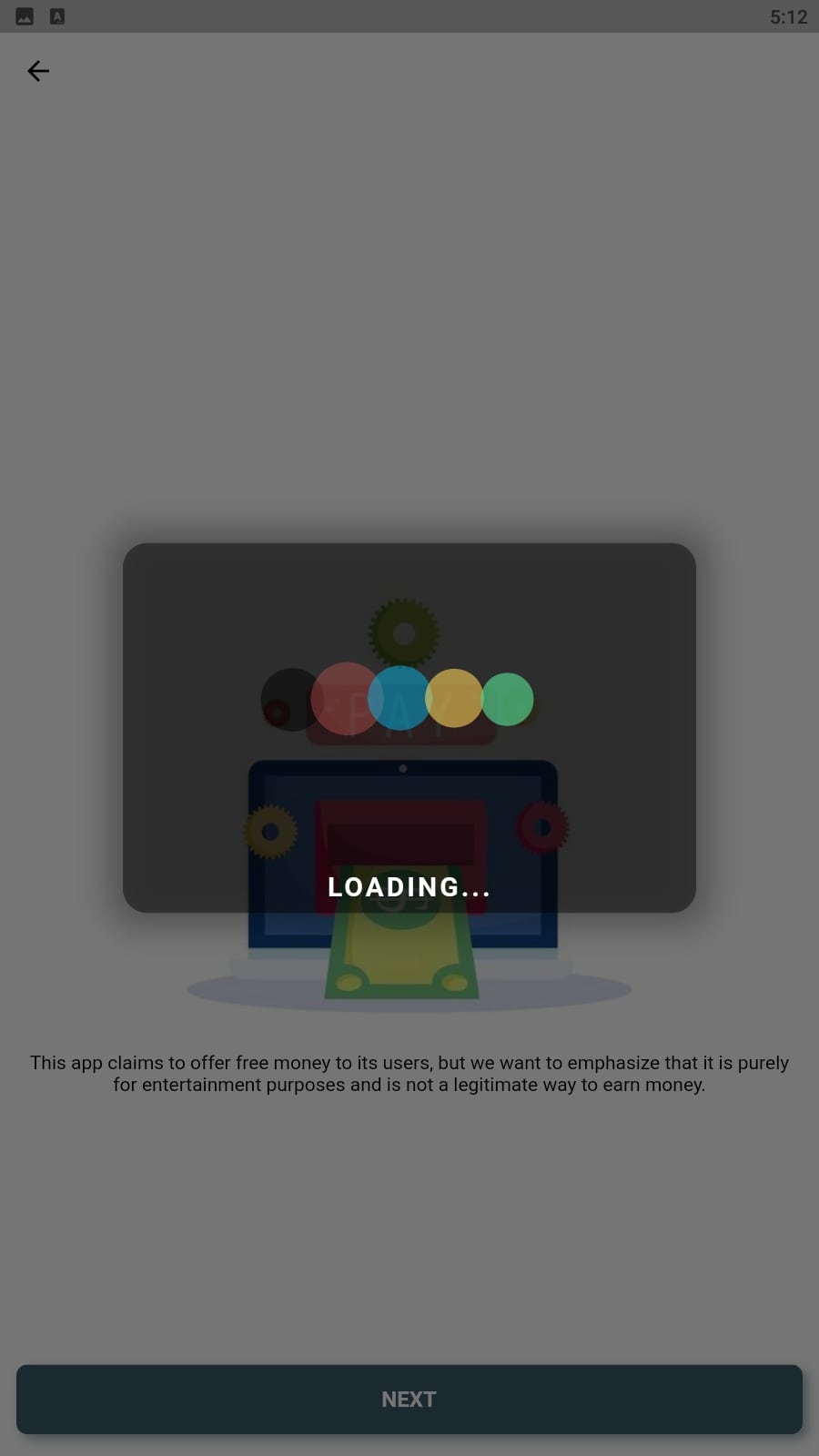 Although the app imitates an e-wallet, it does not require users to provide their personal information. Thus, its use will be safe. In reality, the account numbers listed in the app do not exist. So, it is impossible to put money into them and, conversely, to withdraw them.

You may also like: 15 Free Local Chatting Apps for Android & iOS
Prank Fakepay FakeMoney UPI QR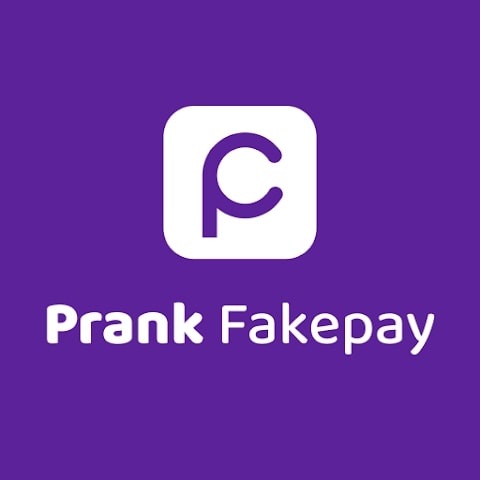 Sometimes you want to make an impression of a rich person, and this app will help you do just that. In it you can create fake wallets with a huge amount of currency on them.
Then you can send screenshots from the app to your friends to show off your achievements in front of them. Yet, this program is only humorous and does not imply its use for other purposes.
This service is performed as well as possible, so no one will even suspect a trick. In addition to the amount you supposedly have in your wallet, you will be able to generate codes and even account numbers.
All this will look like a real wallet for storing and transferring money, and thus the draw will be of the highest quality. Also, the utility has several features that further convince people of its originality.
You can use this program absolutely free of charge. So anyone who wants to brag about their financial achievements will be able to send a screenshot from the app to someone they know.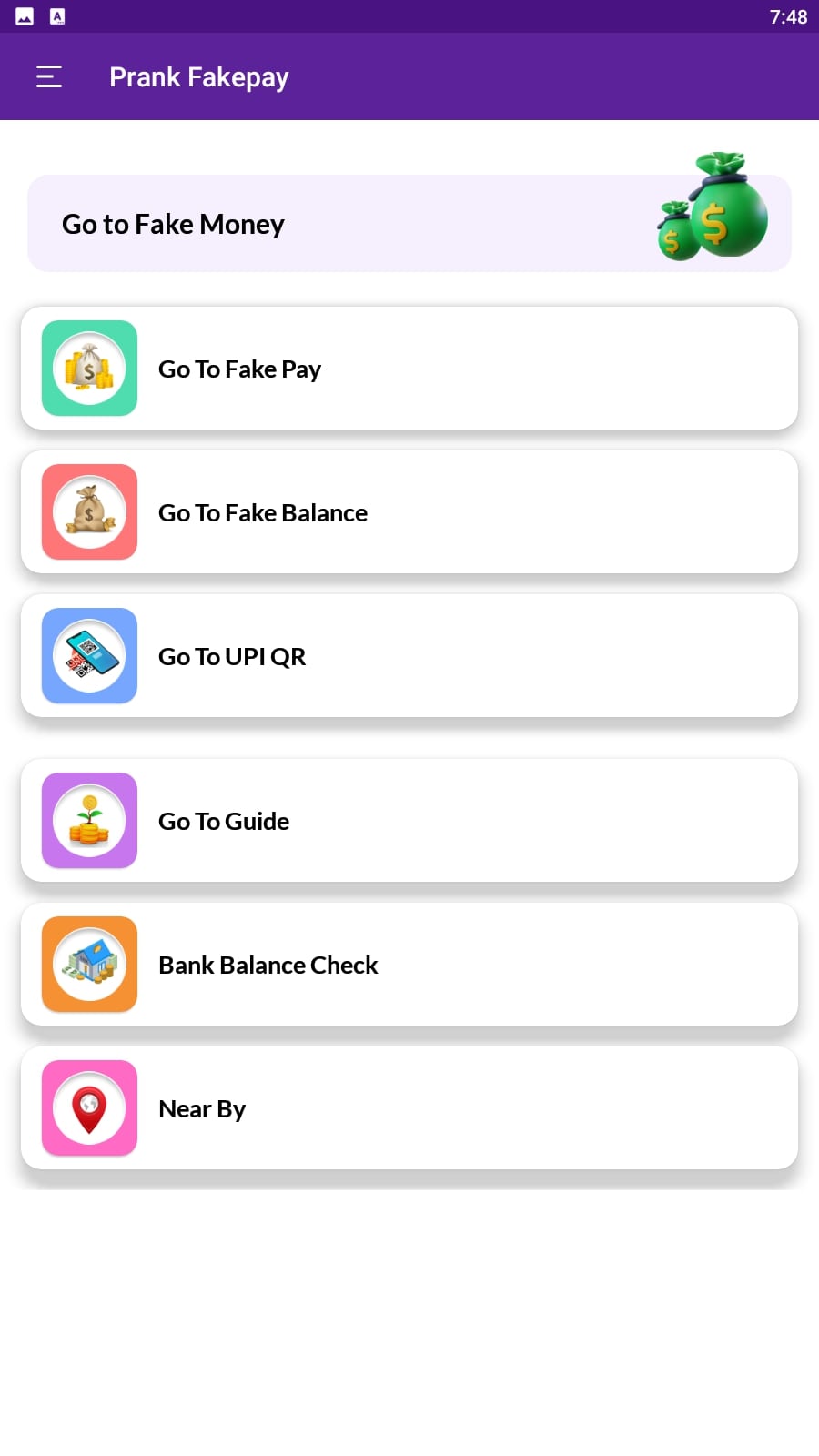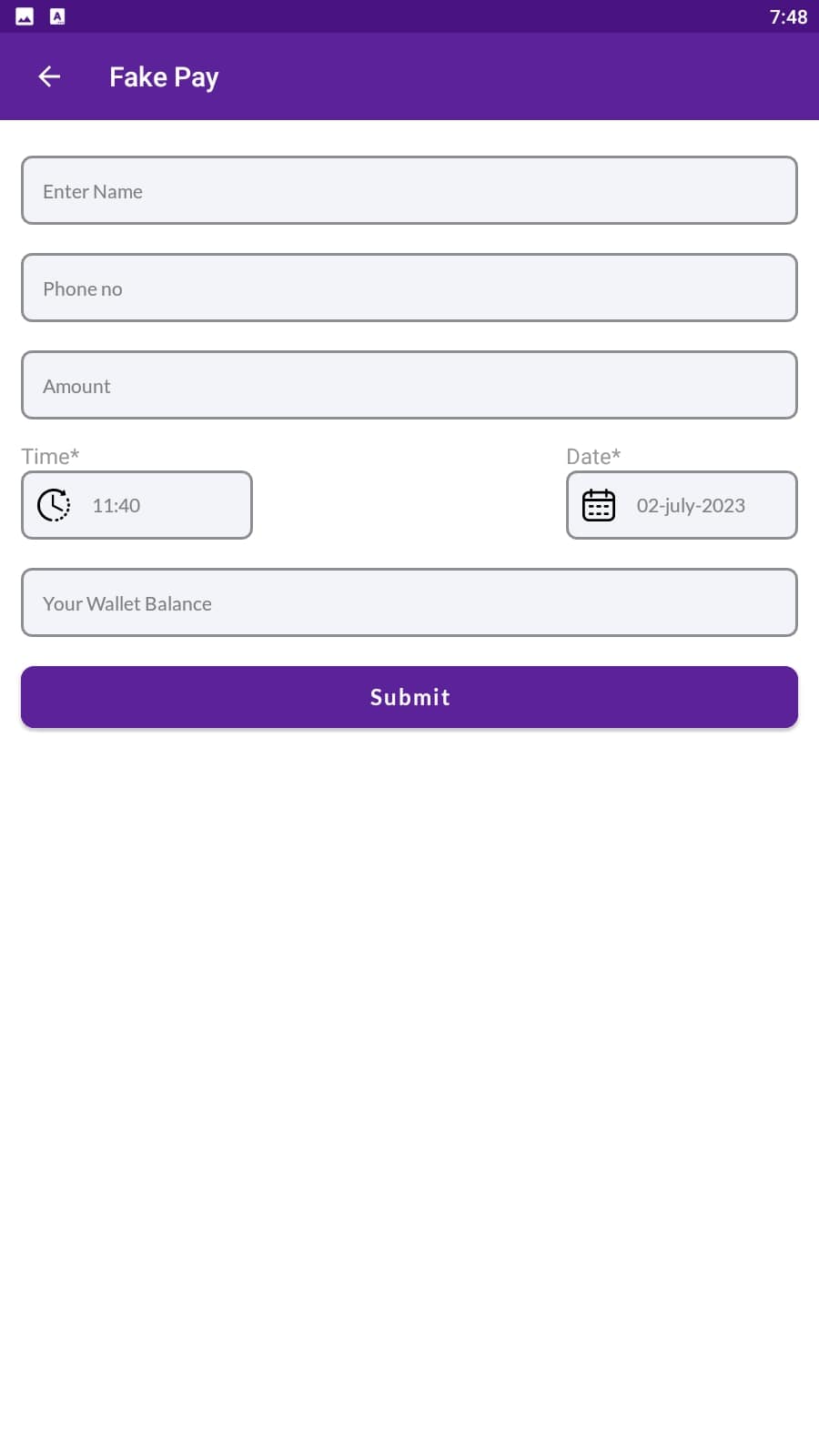 Also, the service is absolutely safe, it does not ask for confidential data and is not dangerous for users.