In our opinion, this app is an interestingly assembled arcade game that appeals to adults and children alike with its noir design and well-crafted graphics.
The interface of this app deserves special attention. It is very authentic, with no unnecessary details that can disrupt the overall style of the application.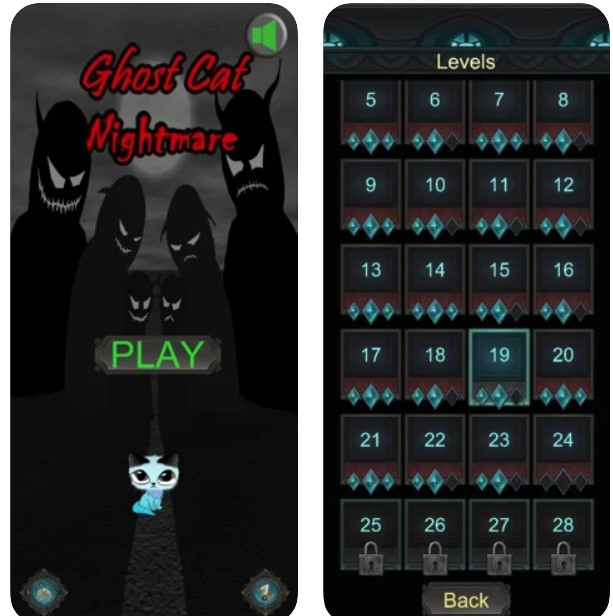 The controls in the game are very simple. All you have to do is tap around the screen. The control process is presented as an interaction with the main character, which is a ghost cat.
For example, if you tap next to the cat, it will get scared and make a long jump from its initial location. However, if you tap in the distance, the cat will make a short and cautious leap to the side. It is this feature that introduces the ability to pass a level in stealth mode.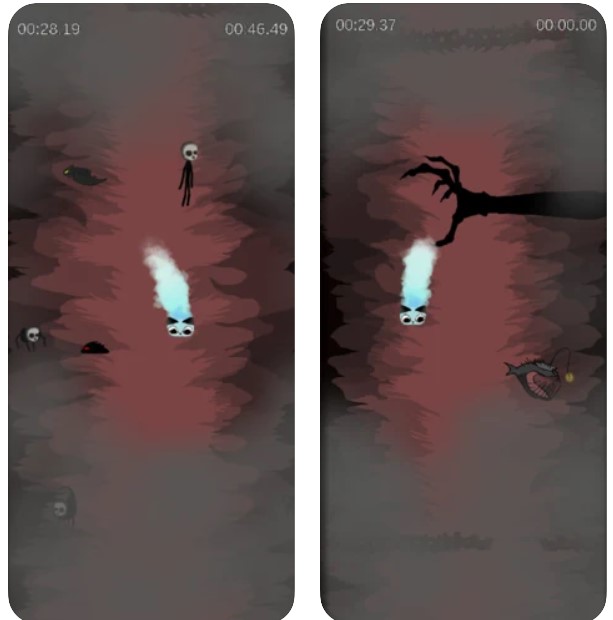 Each level in the game represents one of the cat's nightmares. Your main goal in this game is to help the cat get to his sleeping body and wake up. In other words, you control the cat, a ghost who can see himself in his dreams.
To complete the level, you need to properly tap around the ghost cat, helping him avoid his enemies as he descends through the nightmare to get to his cat bed, where his body sleeps, and wake it up.
All in all, the app deserves attention from a large audience.