If you can not find a high-quality mathematical calculator with a wide range of functions, we have to bring your attention to the Scalar Scientific calculator. So, let's get a glimpse at it! The app is extremely lightweight – it weighs just 9,7M.
Check also math word solver problem apps.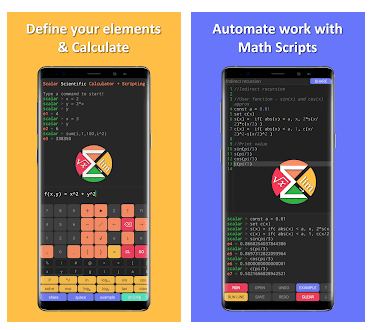 The app is not very popular in the market, but we decide that it is truly worth downloading. By the way, we have to mention that this app is developed by a mathematician. Therefore, in this app, you will find a great number of scientific and mathematical functions.
As for the app's interface, it is very easy to manage. So, in this app, you will find a convenient keyboard, simple navigation, and intuitive design. Additionally, all the arithmetical meanings will be highlighted with different colors.
There is nothing difficult in this app. All you need to do – paste the functions into the fields and select the number of actions. At the bottom of the screen, you will find all the scenarios and explanations.
Moving on, Scalar Scientific calculator offers a built-in script editor with syntax highlighting and syntax hints. So, you can quickly write scripts or even use startup scripts. Another interesting option there – you can create functional diagrams and graphs.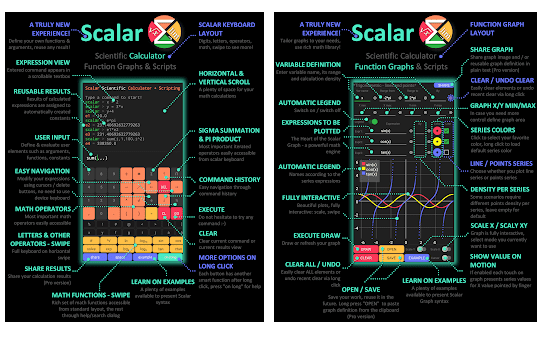 So, you can read values, apply zooming, and so many other useful things! In general, all the users are fully satisfied with this app. Moreover, we have not noticed any complaints about it. The only disadvantage that we have found there – it contains ads and in-app purchases.
You may also need the lecture capture apps – save and repeat the information any time you want!
To sum up, Scalar Scientific calculator is a full-fledged tool that allows you to work with mathematical scenarios and formulas. We can surely say that this app will be suitable for both professionals and novice users.
So, hurry up to try it – we believe it will fully suit you!