Do you want to learn to play the drums? In this case, we have found an excellent solution for you – Learn to Master Drums. Lets' have a look at its features. First of all, we have to admit that the app does not take up much storage space – it weighs just 11M. So, you will install it in a few seconds!
You can also learn a new word every single day by getting an app from this article.
After downloading the app, click on the Play button. After that, you can choose a preferred song from any genre. When you finish playing, the app shows your performance – the score and correct beats.
The next useful feature there – both right and left-handed drummers can use this app. This is a quite rare advantage for such apps! Learn to Master Drums offers a great number of various songs. So, you will certainly find your favorite one!
By the way, you can select the song by difficulty level – for example, beginner, intermediate, or advanced. Moving on, the app boasts a straightforward interface. We were impressed by well-developed graphics and magnificent animations.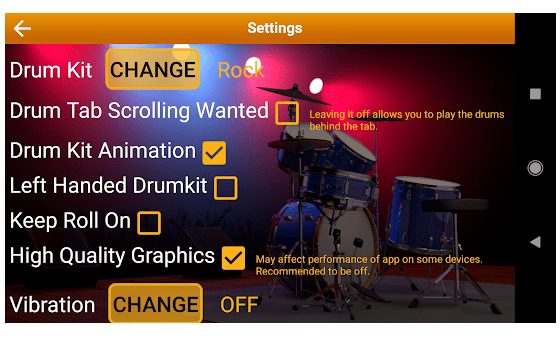 Additionally, the app allows you to adjust percussion sounds. Plus, the app's version is constantly updated. In case you faced any difficulties while using this tool, you can contact responsive tech support. Customer assistants will help you with all problems at any time!
In addition to the aforesaid, you can play the drums behind the tab. No doubt, this is very convenient! We have not found any negative feedback from users. However, many people mention that some in-app purchases are a little bit expensive.
Learn to play drums and then play it live! Check out the apps for live streaming like Periscope.
To sum up, Learn to Master Drums is a magnificent app. It is a useful tool not only for beginners but for professionals as well.