Administering Mikrotik, Cisco, StarOS, Chillispot, DD-WRT, pfSense NAS, and DOCSIS CMTS devices has become much easier with DMA Radius Manager. Easy to use program with centralized authentication, accounting, and billing functions.
DMA Radius Manager is a unique program with support for multiple NAS, CMTS, and AP devices, online payment gateway, CTS connection tracking.
Moreover, if you want to know more about how to improve the working processes on your PC, you can read this article on how to manage the permissions on your Windows.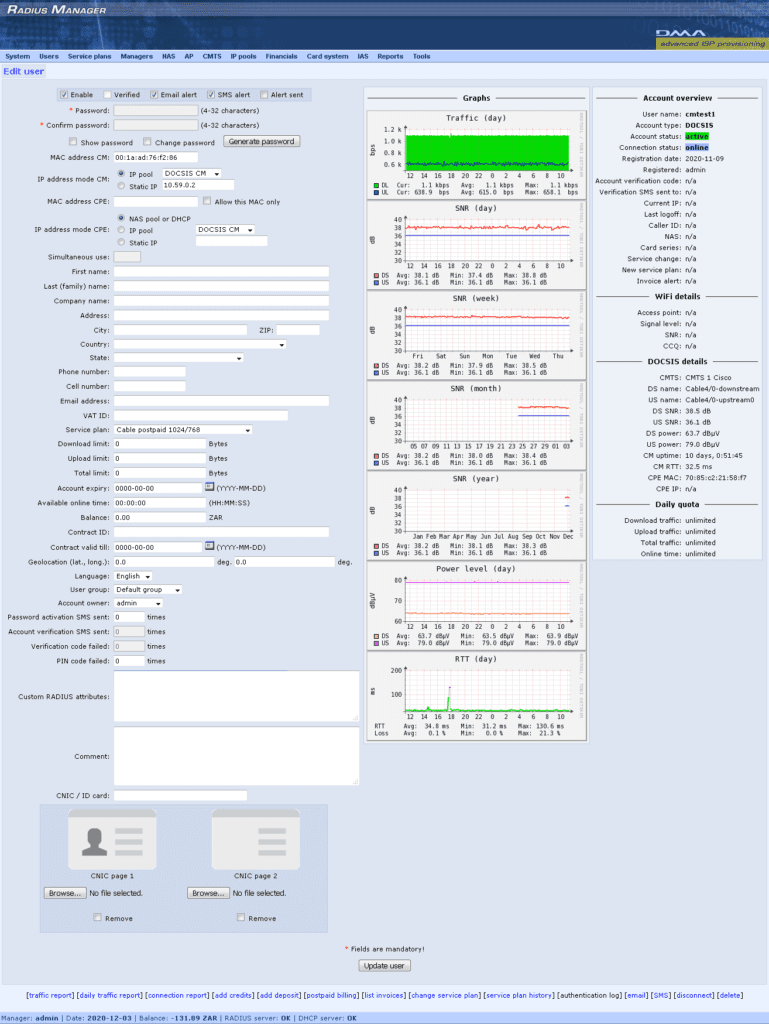 The program is a one-page window. The top menu bar includes functions such as System, Users, Service plans, NAS, Manager, AP, CMTS, IP pools, Card system, IAS, Reports, Tools. The main control panel consists of main lines in which you need to select and enter parameters to display the results.
DMA Radius Manager has a support system. Many users may have questions or problems. Compose your question and send it to the support specialists and they will definitely answer you. The developer's website will allow users to get acquainted with more detailed information and principles of work.
A simple design with a light blue background and white padding. No distractions. In DMA Radius Manager, everything is made for convenience and maximum focus on completing tasks.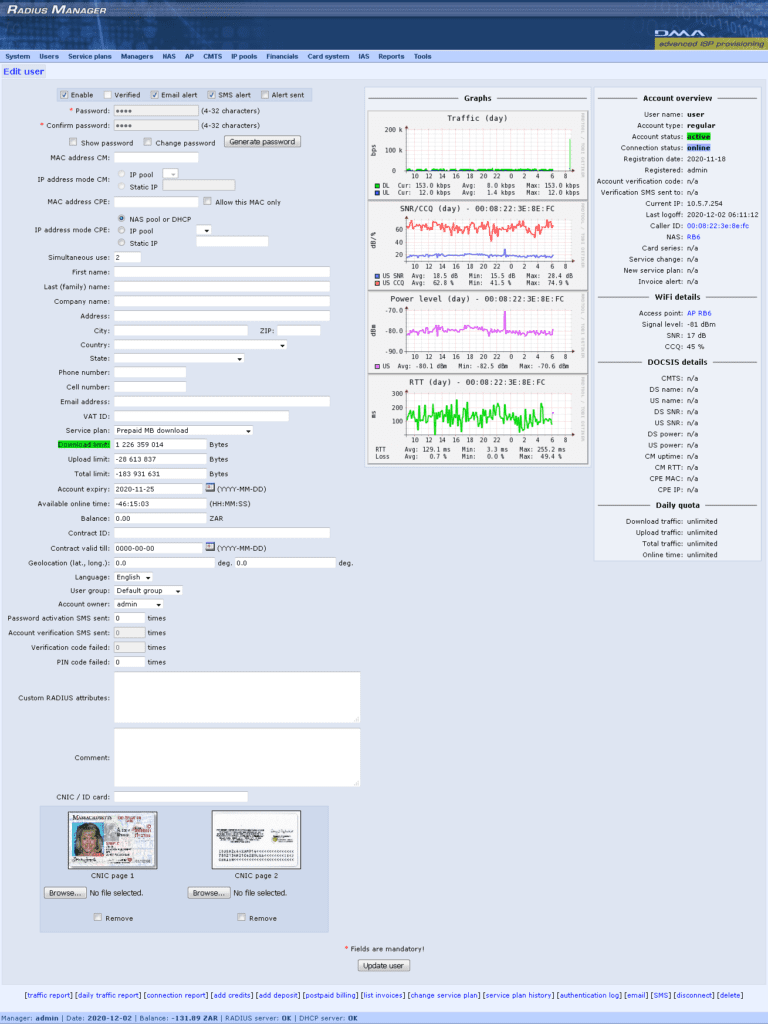 The system consists of the following components: Mikrotik PPP / Hotspot Server: it monitors Hotspot and PPP sessions, sends authentication requests and credentials to the DMA Radius Manager server. Radius Manager offers a well-organized WEB interface for administering users and for other tasks: traffic accounting, tracking online users, displaying various statistics, and more.
An intuitive interface, easy integration into the working environment, and a convenient arrangement of buttons will allow each user to master the workflow in a short time.
Now that you're done with organizing your disk space, you can think about a cool intro for your Windows. Check out special tools that will help you to create it.
Overall, Radius Manager is the best administration program with account support, payment tracking, instant access system, wireless signal monitoring. Radius Manager will become an important trusted friend in administration.