Yay, it's time for everyone's favorite task – invoicing! Just kidding, we know that invoicing can be a major headache for small business owners, freelancers, and anyone else who's just trying to make a living.
Lucky for you, we've rounded up the best free invoicing apps for the USA. These apps are gems for small business owners and busy bees alike, no more messy spreadsheets or DIY invoices that make you cringe.
With these, you'll be sending out pro-looking invoices in no time, and best of all, it won't cost you a dime. Say goodbye to billing headaches and hello to easy invoicing. Let's dive in!
SumUp
This app is a payment solution that's simple, fast, and diverse. This little gem will revolutionize the way you take charges and handle your company with its payment links, invoices, and gift cards. It will streamline your payment processes while generating more profits.
With payment links, customers can easily make their payments from the convenience of their phones. All you have to do is add a link, send it via email, SMS, or IG, and wait for the cash to roll in!
Invoices? No problem! The app has got you covered with its simple and professional system that complies with all legal requirements. And best of all, there are no service fees! Plus, you get a fixed fee for card payments, and there's no cost for receiving payment by bank transfer.
The app even lets you do gift cards, so you can increase revenue without breaking a sweat. The app lets you sell digital gift cards for any amount, and customers can personalize them with a variety of designs. Plus, you can easily handle the balance of these gift cards within the app itself.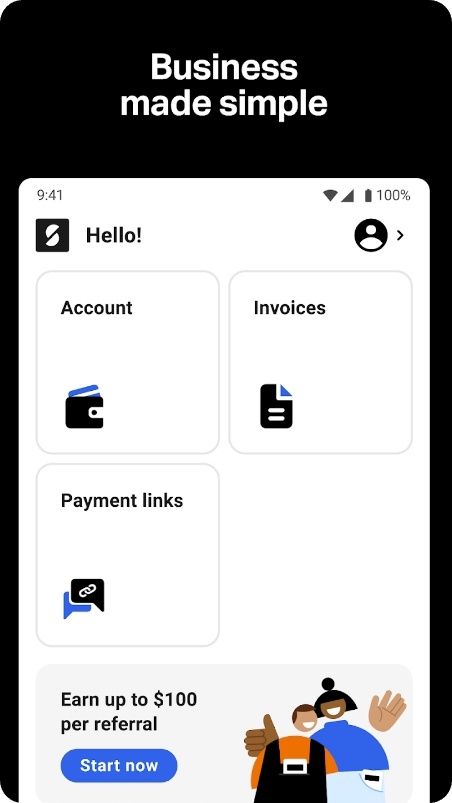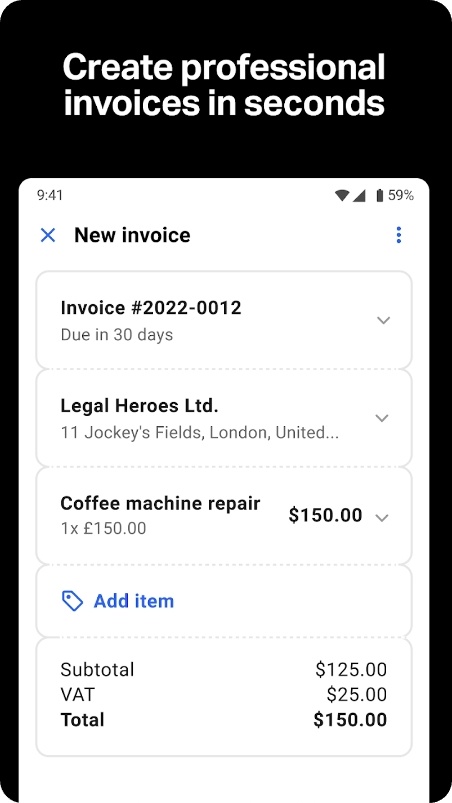 You may also like: 11 Best Farm Accounting Software
Invoice Simple
On the hunt for a way to avoid the headache of bills? This app can help. It's the ultimate tool for hassle-free invoicing that's as easy as pie!
Let's dive into the customization options. Whether you run a small biz , you'll love adding your logo and biz deets to invoices, along with tax and discounts, all on your own terms. Add product info and snap pics too, making those invoices truly yours!
The app also makes payment a breeze. You'll get to accept credit card payments with simple fees and low rates, seamlessly integrated into your invoices. Or go old school with checks and cash, totally your call.
And here's the real kicker: the applets you import client deets from contacts, saving you time and hassle. No more manual entry or boring paperwork. Plus, send invoices in different currencies to appeal to a global audience.
Sure, there are downsides. Some users griped about tiny invoices and reading struggles. Fear not! Adjust font sizes and formats to your liking, and voila – problem solved!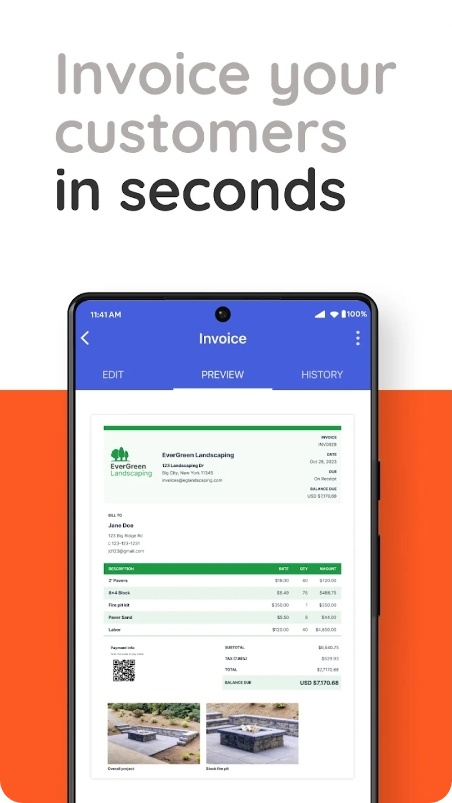 QuickBooks
This app is a game-changer for businesses of all sizes. It will end your struggles with manual bookkeeping by providing effortless accounting on the go. It's like having a finance genie in your pocket, granting your every accounting wish!
With a variety of paid plans, you can pick the one that fits your business like a snug pair of socks. You can enter transactions, record expenses, and send bills to clients, all while sipping your morning coffee. With cloud backup, your data follows you like a loyal sidekick, ready for action whenever and wherever you need it.
Sure, the app may not have all the bells and whistles of its trusty desktop companion, but who needs bulky soft when you can keep your finances in check while lounging in your hammock? Flexibility, baby!
Now, we won't lie, the learning curve of this one can feel like a twisty rollercoaster at times. But fear not, fellow adventurer! Countless resources await you on your quest for financial wizardry. As for invoice customization, consider it a friendly challenge to unleash your creativity within its cozy confines. Who needs flashy templates when you can sprinkle a touch of magic on your invoices?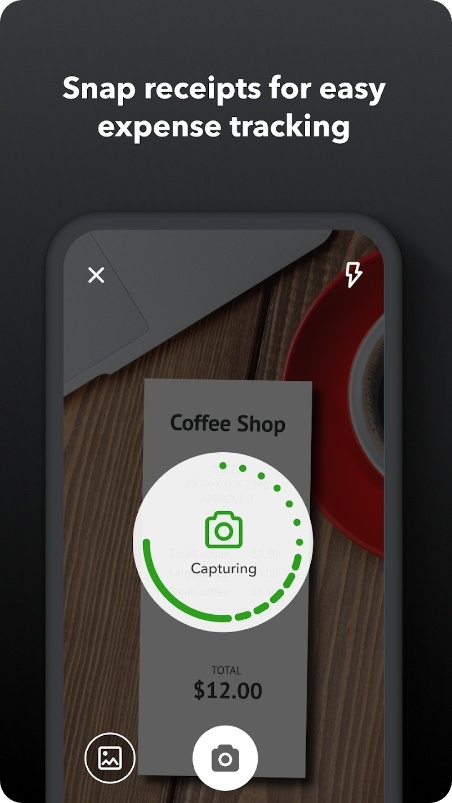 Zoho Invoice
Here's an app that won't break the bank. It's a powerful tool that just so happens to be free of charge. Your data is not just safe and sound, but it won't be auctioned off like a prized possession to the highest bidder.
The only downside to this sweet deal is that you're limited to generating up to 1K invoices per year. But let's be real, unless you're running a rather big enterprise, you're unlikely to hit that ceiling anytime soon.
With this app, you can effortlessly track billing for multiple clients and keep an eye on multiple currencies. It also lets you set up automated payment reminders, which is handy. Plus, let's not forget that you can gather payments right through the app, making the billing process even easier.
However, it's worth noting that the app does lack some of the tools that the desktop version boasts. But for a free tool, we're not complaining too much. The only other gripe we have is that there aren't many adjustment options, but again, nothing major. It's truly a gem for small companies.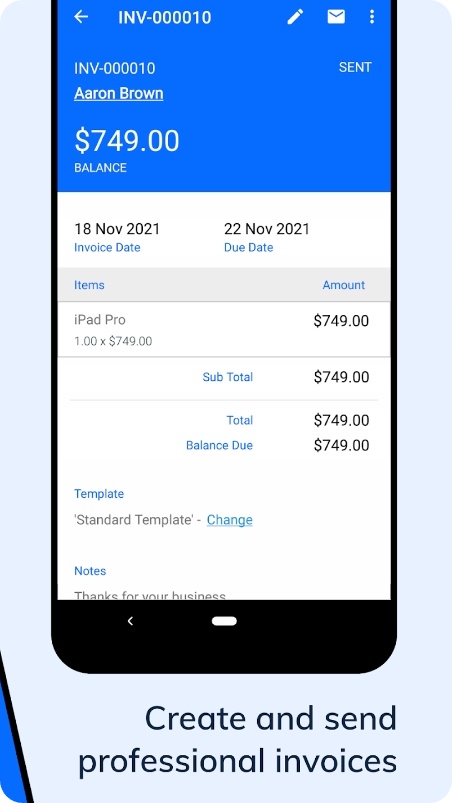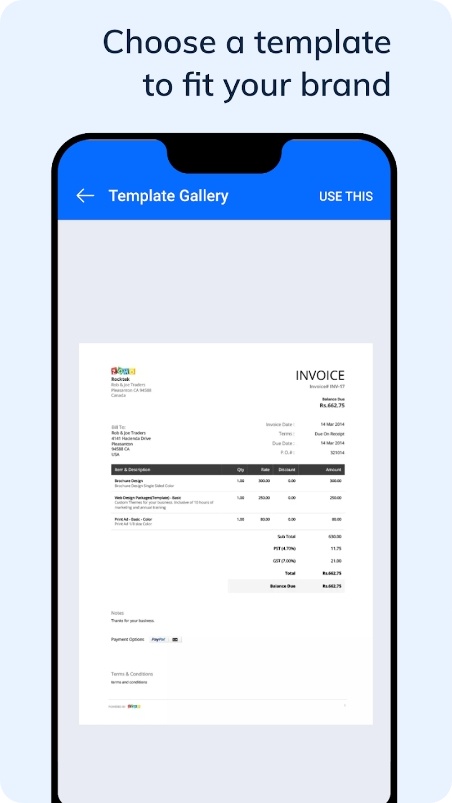 Invoice2go
Here's a flexible app that is made solely for mall business owners who need to make and manage bills on the go. One of the top aspects of this one is how easy it is to use. Whether you're a total tech novice or a pro, you'll be able to navigate this app with ease.
And because it's made to be used on mobile, you can build, send, and monitor bills with just a few taps of your finger.
But just because it is simple, that doesn't mean it skimps on tools.
Plus, it connects seamlessly with other tools, so you can easily sync your invoicing data. You can also add diverse users to one acc. It's ideal if you're working with a team or outsourcing your invoicing tasks. And speaking of teams, it covers a few other operations management tools through partnerships with payroll and payment processing tools.
However, there are a few cons to consider before you dive in. For example, if you want to send more than a certain number of invoices each month, you'll need to upgrade to the Premium plan. And while it does offer credit card processing, the fees can be as high as 3.5%.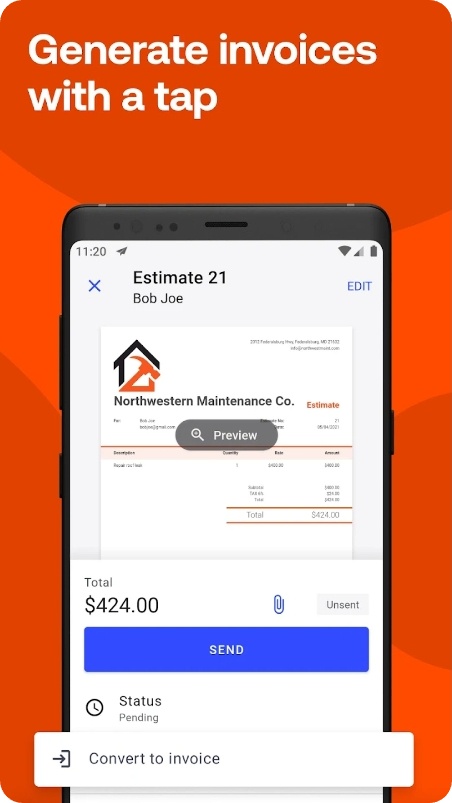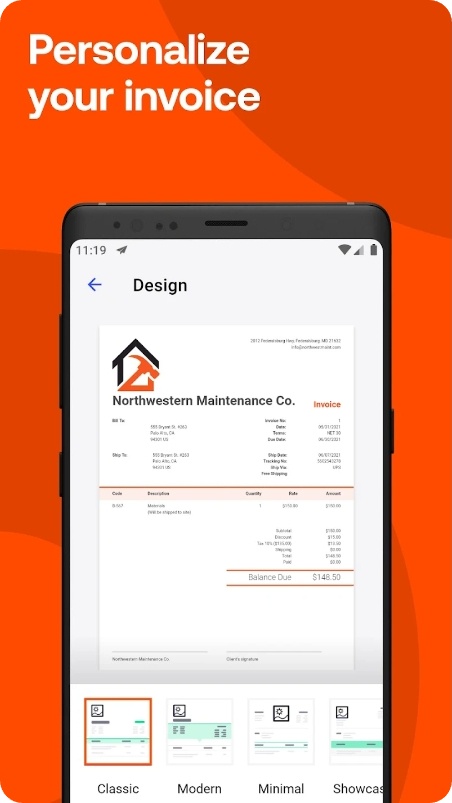 Check also: 9 Best Retail Management
Easy Invoice Maker App
This handy tool has everything you need to streamline your billing process and get paid faster. With this app, you can say bye-bye to missing signatures. It lets your clients sign directly on the device or via email. And with all your signed docs safely stored in the cloud, no more digging through piles of papers!
The app also covers PDF report generation for bills, estimates, and cost summaries. You can sort these reports by month, customer, or item. And speaking of payments, the app accepts diverse options, so there's smth for everyone. You can even impose credit card surcharges on clients if necessary.
The app also covers overdue payment alerts to help keep things on track. And with automatic sync and cloud backup, you can rest assured that your invoicing data is secure.
But what really sets it apart is its active app support and rich tutorial content. We know your time is valuable, so we aim to reply to all inquiries within 12 hours. Plus, the app includes a tax and invoice calc, which is handy.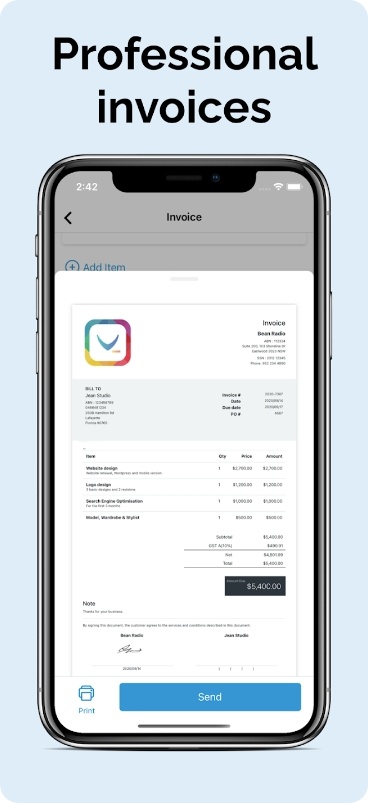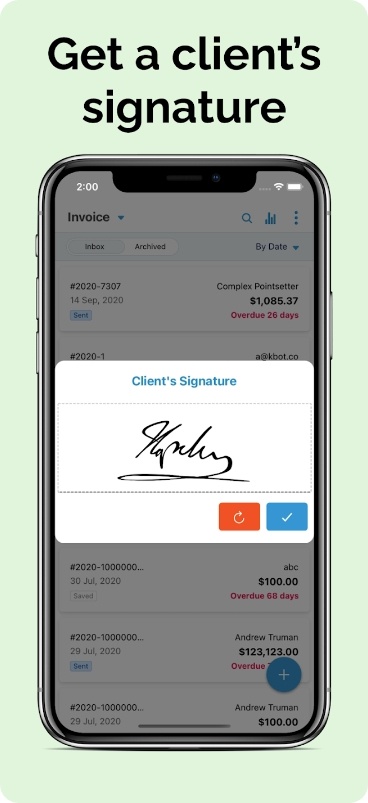 Invoice Maker & Billing App
This innovative piece of software lets you make bills with little to no effort. It's all about flexibility, and there are over 100 templates made by true pros you can use as a base. Thus, you can be sure your invoice will look like a million bucks.
And if that's not enough, there are brand-new templates added every month. Plus, you can upload your business logo, pick from a gallery of pre-made ones, and even personalize the tones to match your brand. It's like having a graphic designer at the touch of a button!
But that's not all – making multiple invoices has never been easier. You can copy them instead of making new ones, add saved items in one tap, and switch between form types with ease. Plus, the automatic data backup means you'll never lose an important file again.
And with unlimited cloud storage, saying bye to paper clutter has never been so satisfying. And let's not forget about personalization – with the ability to send PDFs in multiple languages and over 150 currency symbols and formats, you can be sure that your business is speaking the language of your customers.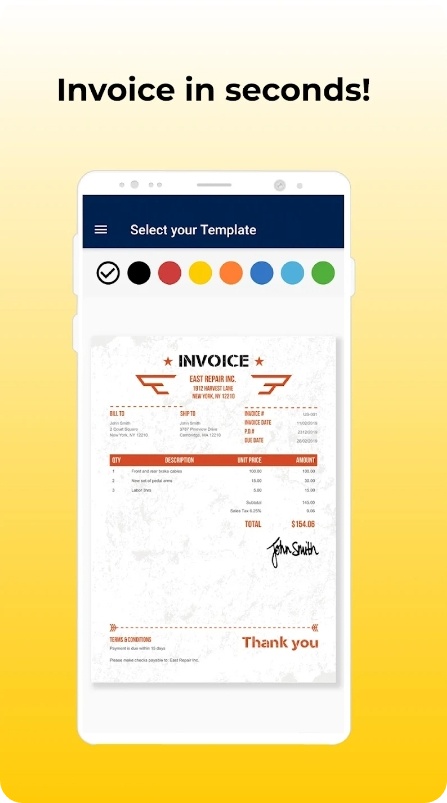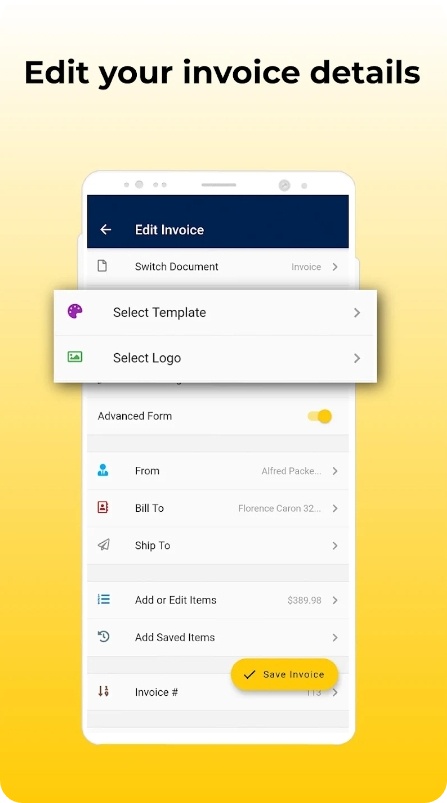 Wave
Stuck dealing with the never-ending headache of accounting as a freelancer? Give this app a try, then.
First and foremost, let's talk about the price or the absence of it. Yes, you read that right. The app offers free tools that other apps would charge you an arm and a leg for. And not only that, you can add an unlimited number of users at no cost.
But let's not sacrifice quality for cost, folks. The invoice builder and reports here are sleek and intuitive. Plus, you'll save time on top of saving money. Speaking of money, you'll only pay processing fees when you accept payments online.
Now, it's not perfect. The app does have a limited number of templates, so if adjustment is your thing, you might be slightly disappointed. And if you're a fan of printed invoices, this might not be the app for you. However, with an organized and clutter-free dashboard, you can easily see your total amount due from all outstanding invoices.
But let's focus on the positives. You'll get to monitor the status of your invoices, set up auto payments, and send automated reminders.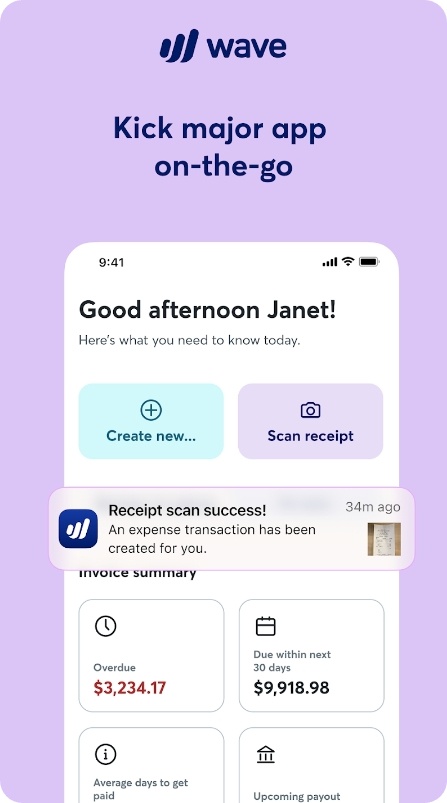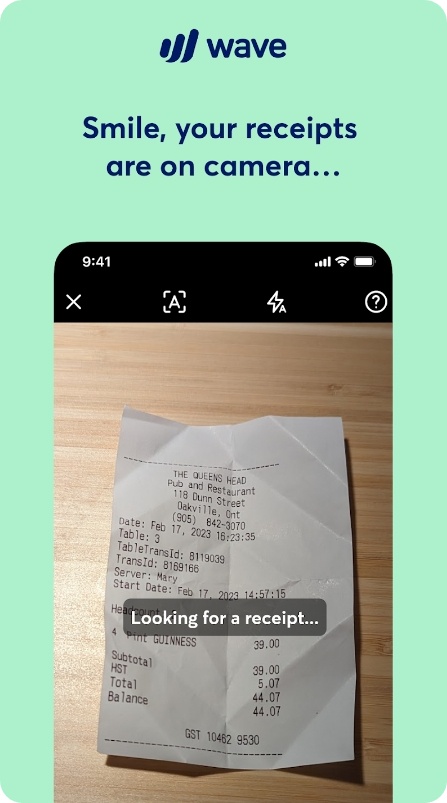 Invoice Ninja
If you're tired of using clunky, outdated invoicing software, you'll definitely want to check out this app. It's a gem for all the fellow freelancers out there.
First off: the free version is already packed with tools that you won't find often (at least for free). From time tracking to branding to custom taxation settings, the app has everything you need to keep your clients happy and your finances in order. Plus, you can handle up to 20 clients and an unlimited number of invoices, not too shabby for a free app!
Of course, if you're ready to take things to the next level, the $10 per month plan is well worth the investment. With access to pro templates and auto-reminder emails, you'll be running your business like a pro in no time.
Now, we do have one minor complaint: if you work with international clients, you may run into issues with currency conversion. As someone who frequently works with clients outside of the US, it will become a bit of a hassle. However, for the vast majority of users, this won't be a dealbreaker.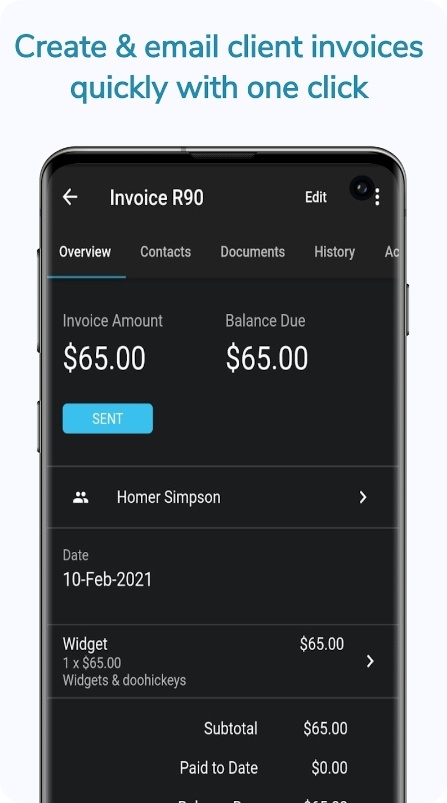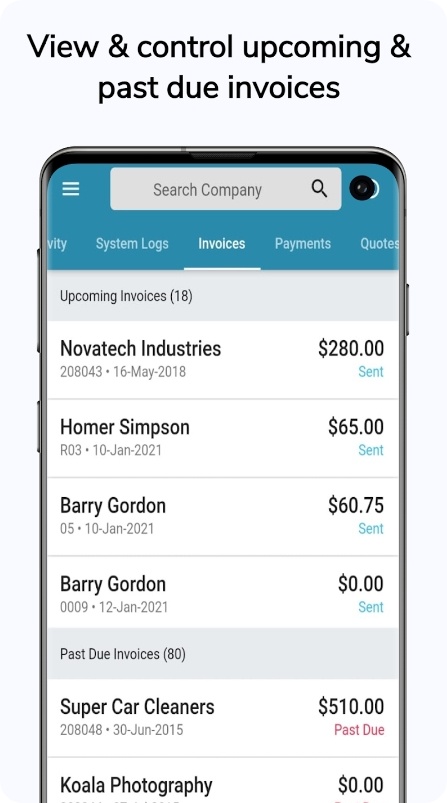 Akaunting
That's another app for freelancers who are in need of ways to make accounting less painful. It covers all you need to handle a small business firm in one convenient place. From unlimited clients and bills to billable costs and stock tracking, this nifty web tool has it all.
But what really sets it apart from the competition is its dynamic reports and direct payment capabilities, making the invoicing process a breeze. It covers full accounting with deposits and transfers to bank accs, making it easy to monitor your money.
Plus, its multilingual panels for admins and clients ensure that everyone can use the platform with ease, no matter what language they speak.
One of the coolest aspects about this one, though, is that it's open-source. Thus, you can save the soft and host it on your own web server, giving you complete control over your data. And for those privacy-minded folks out there, that's a big plus. It's easy to use, feature-packed, and open-source to boot. What more could a small firm owner or freelancer ask for?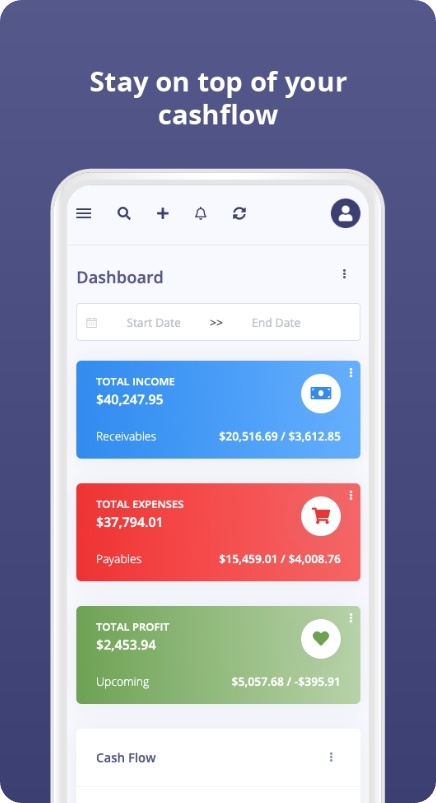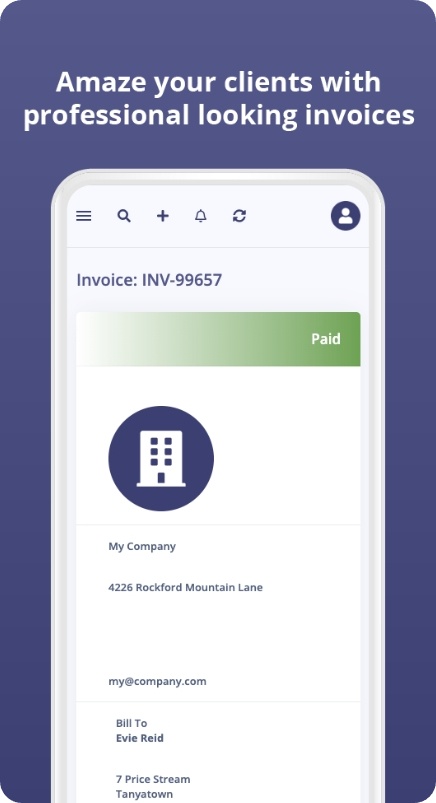 You may also check: 7 Best Hotel Accounting Software
invoicely
To wrap up, we have an app that goes beyond just sending and tracking payments. As a freelancer or small business owner, you'll find a lot to love here.
It gets that not all businesses are created equal. Some of us are serial entrepreneurs, with our fingers in many pies at once. And that's where the app's multi-business tool really comes into its own. Not only can you manage multiple businesses with ease, but you can also have diverse clients and team members for each one. This makes monitoring of all your various gigs a breeze.
But even if you're just starting out, it has plenty to offer. The free plan may be limited to just five invoices per month, but you can still make unlimited business units. Plus, even with the Basic plan, you'll get tools like time monitoring and branding. And if you're tired of using PayPal, it has a few other methods.
Now, we do have a couple of cons to mention. Firstly, the free plan is, well, free. But that means it lacks some of the more advanced tools that you might need as your business grows. And secondly, if you're someone who likes to have a lot of options when it comes to templates, you might be a little disappointed. But honestly, those are both pretty minor quibbles given how much it gets right.