In case you are looking for a smart alarm app, we think Galarm should be a serious option. In addition to providing easy configuration, detailed repetition, and flexible snooze options, you can set an alarm not only for yourself but even for groups of people. So, let's read more about this amazing app!
And to stabile the alarm volume for iPhone, you can read this article.
At first, we have to mention that there is no need to share any personal information or create an account in this app. Plus, the app is quite lightweight, so you will install it in a few seconds.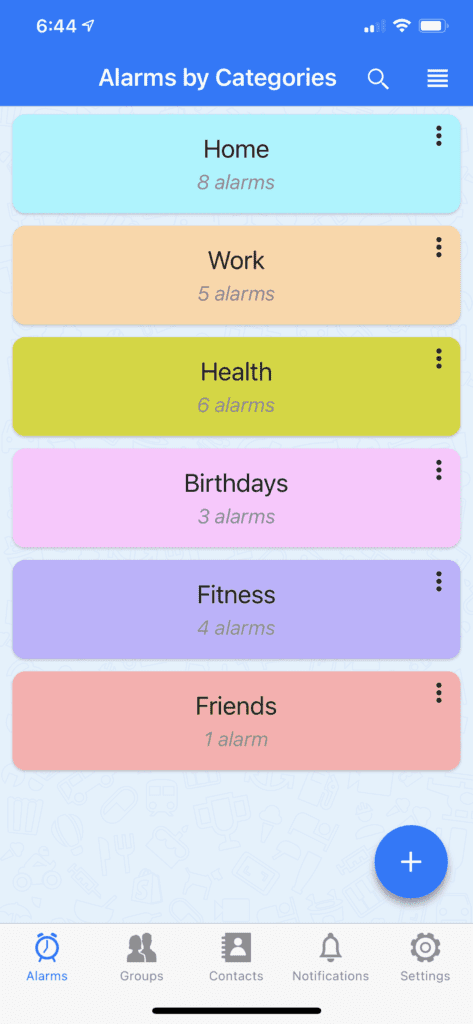 Galarm works like a traditional calendar. Therefore, you can set alarms hourly, daily, weekly, monthly, and even years to fulfill all your tasks. You can also export alarms to your favorite calendar app in case you want to see all your events and tasks in one place.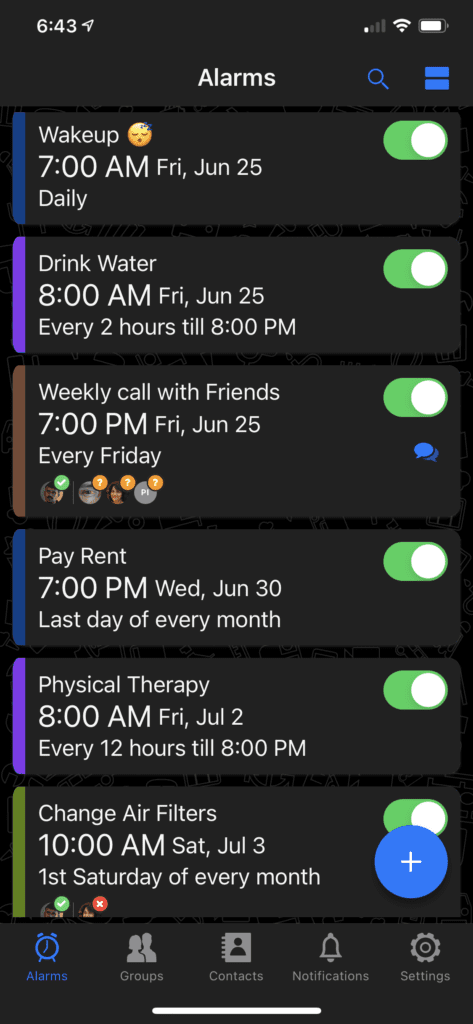 What makes Galarm unique is its social alarm capabilities like the app offers two special alarm type – Group Alarm and Buddy Alarm that allows you to set reminders for your friends or relatives either to ring at the same time for a group or to set an alarm for a buddy.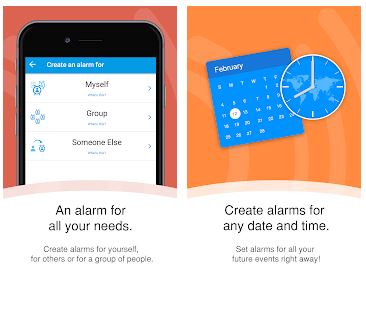 For this, all you need to do is to have the interested people also have the app installed and make them part of your contacts. Galarm allows all the participants to get notifications about alarms for them or the participation status of other members.
Plus, in this tool, you will find a built-in chat. As for the other distinctive features there, the app contains a History section that allows you to find out how many times you have missed your tasks.
The best part of this tool – it does not demand an internet connection (except during initial setup, e.g., if you are registering). You can use Galarm at any time you want! If any action needs connectivity (e.g., including other members in alarms), they are saved and when you are online they are propagated.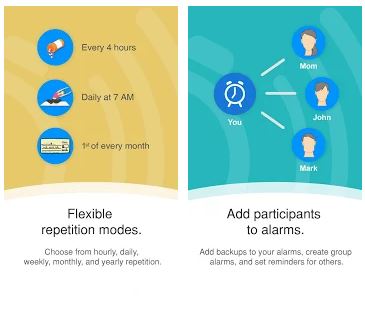 Another best part about Galarm is that if you register, it saves all your alarms on the cloud and when you switch devices, you get all your configured alarms on the new device.
By the way, the developer constantly updates the app's version to satisfy users' needs and wishes, e.g., they added a beautiful dark mode support based on user requests. As for the app's interface, it offers simple navigation. The app comes with an intuitive design. So, we can surely say that even non-experienced users will instantly understand how to use this app.
And in addition to this alarm app, we can recommend other apps for planning – scrum project management apps.
The majority of users have positive comments about this app – over 4.5 on both Google Play and App Store. Their website lists over one million downloads across 175 countries, but we have to warn you that Galarm supports only English, Spanish, Hindi languages. To conclude, Galarm is a multifunctional app that is suitable for everyone!