Have you ever stumbled upon a beautiful piece of wood, but had no idea what type of tree it came from? Fear not, because we've got the ultimate solution for you.
Introducing the top apps to identify wood by the picture! That's right, no more guessing games or asking your tree-hugging mates for identification help. Some of these apps can even recognize plants and other nature objects.
With these apps, all you need to do is snap a pic of the wood, and voila! You'll have all the info you need to make your woodworking dreams a reality. Let's get into it!
Xylorix PocketWood
Tired of relying on your instincts to determine the type of wood in your possession? This app can help. It is the ultimate solution for identifying any piece of wood with ease and accuracy.
This genius little tool utilizes cutting-edge AI tech to identify the species or genus of a piece of wood in a matter of secs. No more guessing games or relying on your limited expertise, the app has got you covered! And the best part? It's entirely free to download! No hidden fees, no sneaky plans, just pure wood identification bliss.
One of the best things about this one is its convenience. You don't need a magnified pic of the wood's cross-section. You can simply take a snap of the wood's surface, and the app will do the rest. It couldn't be any simpler!
Of course, as with any app, it does have its limitations. Its database is not as extensive, so there is a chance that it may not identify some types of wood. However, the team behind the app is continually updating the lib to improve its accuracy.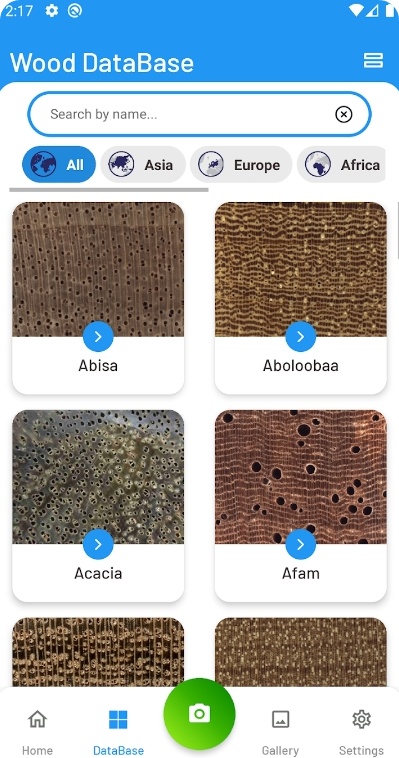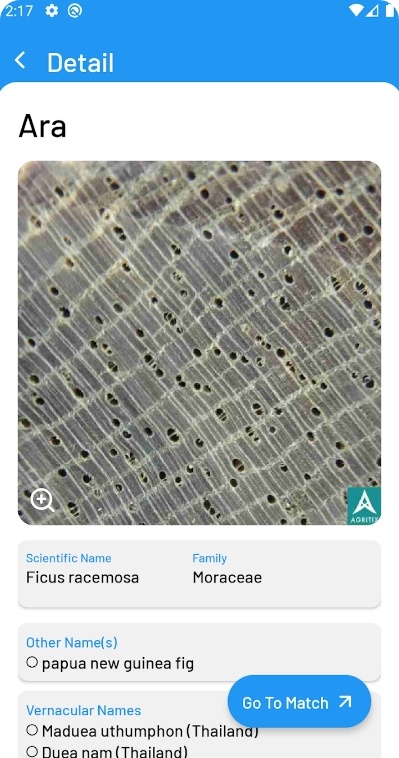 You may also like: 9 Best Apps to Measure Tree Height
ID Maderas
This app is here to help you identify different timber species for your forestry projects. It's a true gem for anyone involved in forest product control and verification or wood anatomy.
The app lets you access 40 of the most commercialized timber species right at your fingertips. The app's offline technical info means you can use it even when you're out in the field, away from a reliable web connection. Say goodbye to flipping through bulky field guides or struggling to remember the different characteristics of various wood types. This app has everything you may ever need.
It covers macroscopic characteristics, general and reference info along with real pics of radial, tangential, and cross-sections for each species. Plus, it covers pics taken through a hand lens for 10x magnification. Thus, you can get an up-close look at each species in detail without having to haul around additional equipment.
Whether you're a forestry professional, student, or just someone who loves learning about wood anatomy, this is an essential app to have. The UI is simple, too, so no worries here.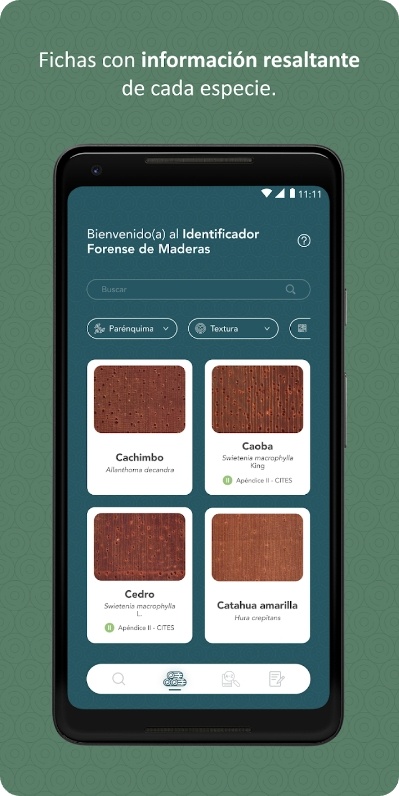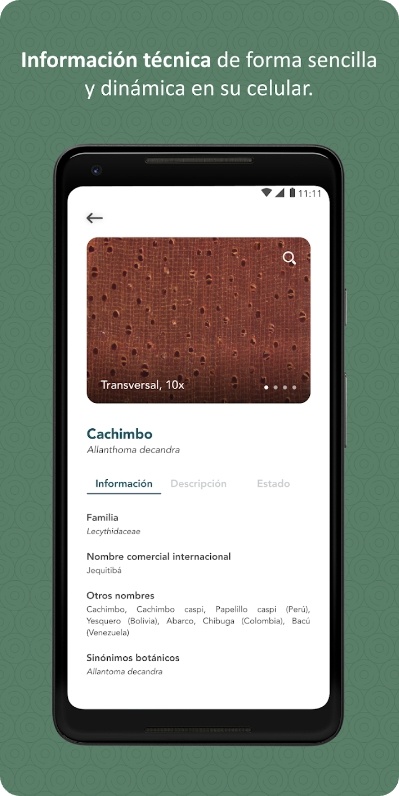 Forest Tree Identification
It's an incredibly easy tool for determining trees and wood. This free app is packed with clear shots of leaves, flowers, buds, and twigs from all native trees. It covers info for multiple regions across the US, Asia, Australia, and more. So no matter where you are, you'll be able to impress your pals with your newfound tree knowledge.
Not sure where to start? No problem! The app also has an A-Z tree list, making it easy to see all the trees at once and compare them. Plus, the app is updated frequently, so you can rest assured that you're getting the latest and greatest info.
And let's not forget about the educational aspect. Learning about the history and locations of trees has never been more fun! You'll be able to expand your tree knowledge and appreciate the beauty of nature even more.
But wait, there's more! The app is always finding for ways to improve, so if you think a certain tree should be added or updated, don't hesitate to let the developers know. Together, we can make this app the best tree app out there!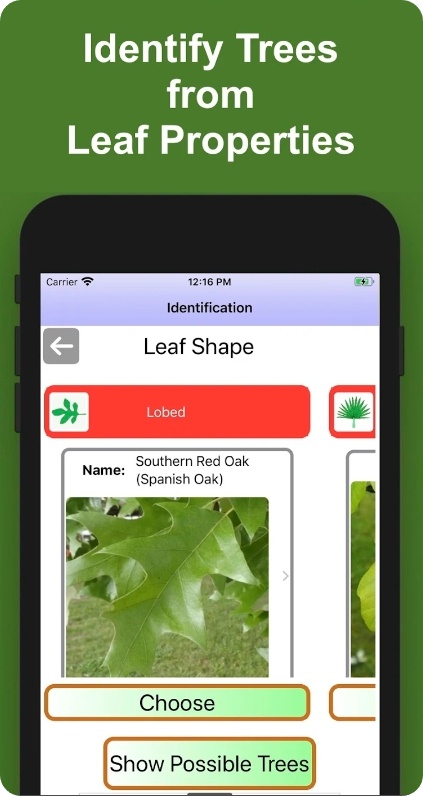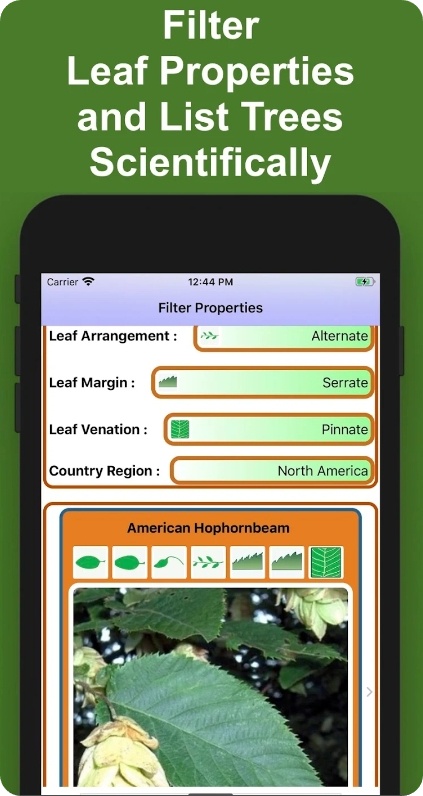 My Tree ID
That's the ultimate tree identification tool for all you nature lovers out there! It is loaded with over 1500 shots of 475 tree species, complete with descriptions, facts, and similar species.
It lets you input location and filters to narrow down the species list, making the identification process a breeze. The simple language and pop-up window definition make it accessible to anyone wanting to increase their understanding of trees, no matter their level of expertise.
The glossary is also a helpful feature that can be accessed at any time, without interrupting the identification process. The filter can also narrow down possible choices at any stage in the keying process. The known occurrence maps for nearly all species are an added bonus!
One of the coolest aspects of this one is the tree estimator. This nifty tool estimates a tree's age based on species growth factor and tree diameter. While it may not be entirely accurate, it serves as a starting point for estimating individual tree age. Plus, it's just a fun feature to play around with!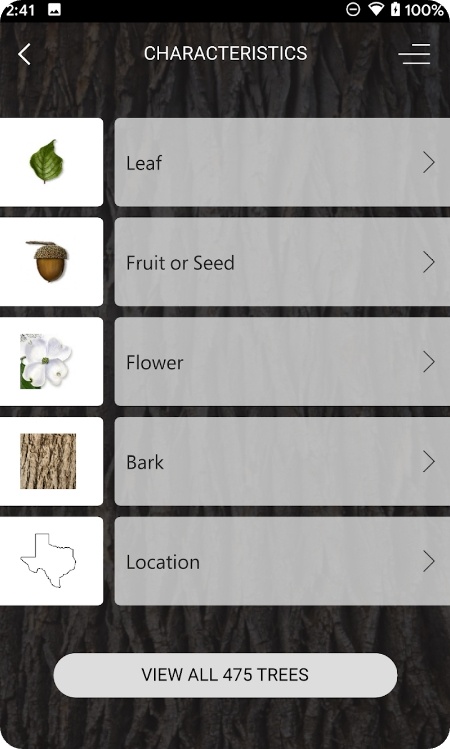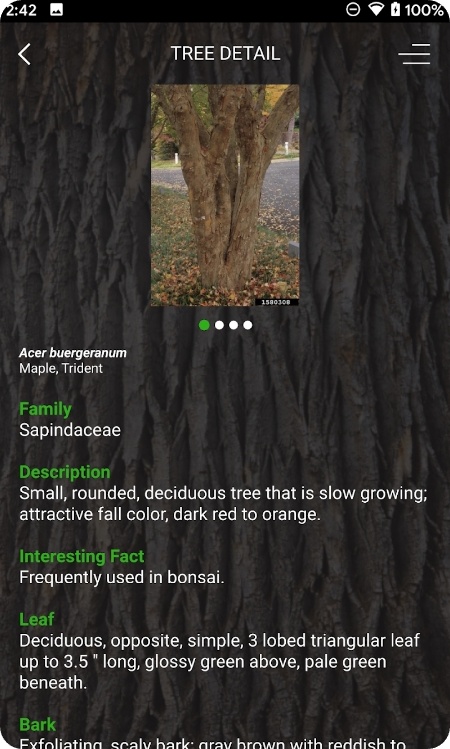 Check also: 11 Free Apps to Calculate Sunrise and Sunset Times
PlantSnap
Have you ever walked through the park or hiked, wondering what type of wood or tree you are seeing? This app can help with that. It lets you instantly determine over 600K species of plants, from trees to mushrooms and everything in between.
Aside from its powerful recognition capabilities, the app now includes gardening tips and advice for tens of thousands of plant species. With this one, you'll not only learn how to determine trees but also how to take care of them properly.
Above that, you'll get to access an international network of over 50M nature lovers in over 200 countries. Share pics of your faves discoveries, view rare snaps of plants from all around the world and connect with fellow enthusiasts to facilitate learning and growth. It's entirely free, with no hidden fees or smth.
The app is also dedicated to giving back to the environment. They aim to plant 100 million trees and for every person who downloads the app and becomes a registered user, they'll plant one more. That's one tree per person, so get it now to contribute to a greener planet!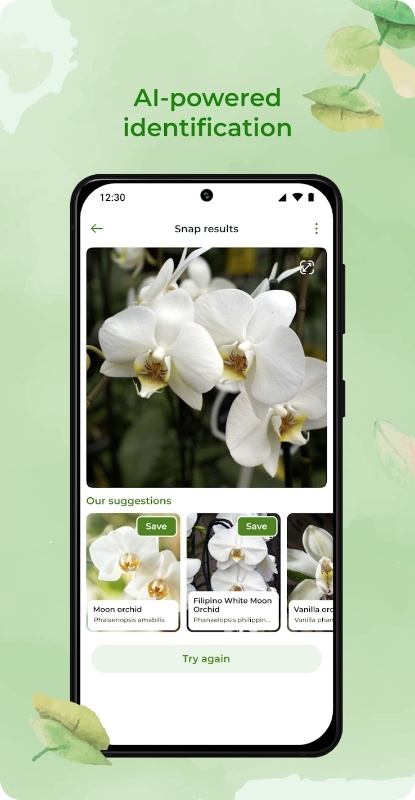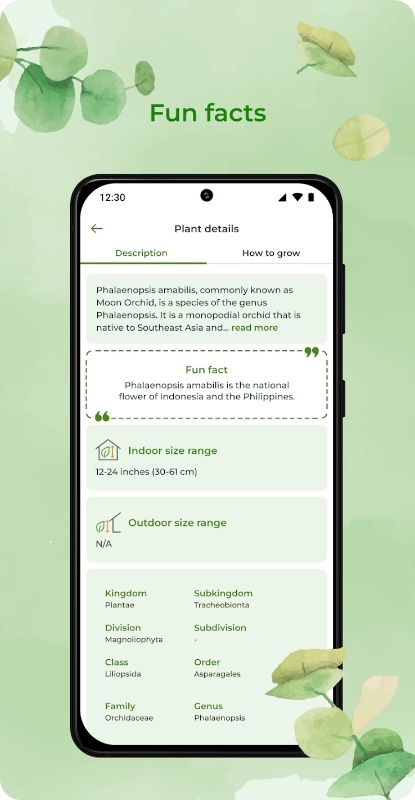 PlantNet
This app is a gem for everyone who likes to identify nature objects. Not only can you identify plants and trees with your cam, but now you can even identify wood! Talk about branching out. And the tools of this app are definitely root-worthy.
Do you only want to identify a specific type of plant? No problem! You can filter recognized species by genus or family. And if you just can't get enough determination, the app gives more validation to users who have the most skills, so get out there and start observing!
But wait, there's more! You can even re-identify previously shared observations, whether it's yours or another user's. Plus, the multi-flora ID lets you search all the plant floras in the app, even when you're not sure what you're searching for.
And let's be real, we all have those fave plants that we're just obsessed with. Well, you can now select your fave floras to access them quickly! Navigating through taxonomic levels has never been easier with intuitive image galleries. And for all, you map fanatics out there, the app even maps your observations.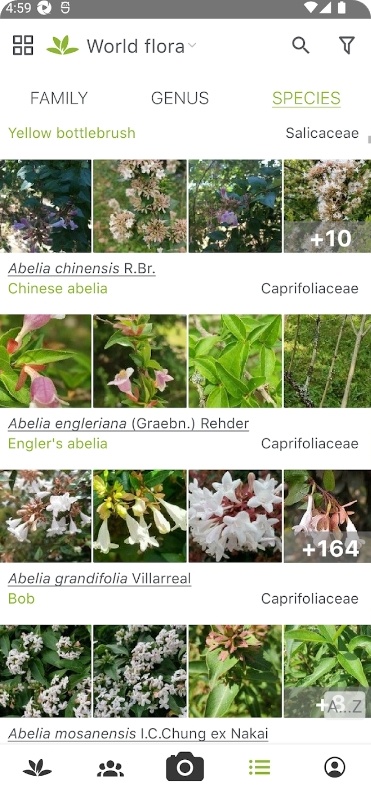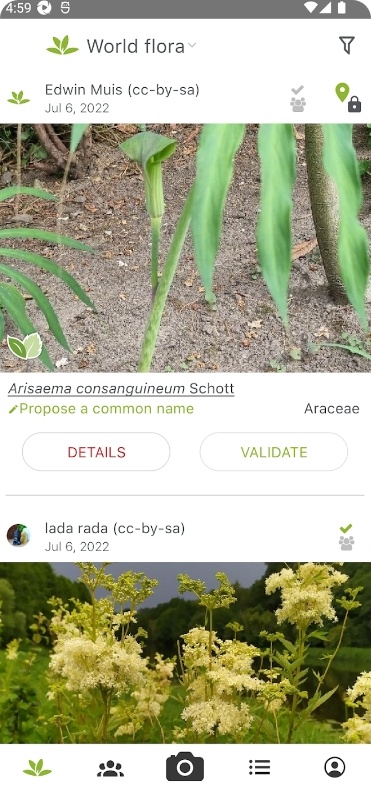 You may also check: 13 Best Vitamin Tracker Apps
CITESwoodID
Lastly, there's an all-in-one solution for everyone involved in the wood industry. This app lets you identify CITES-protected wood species within a few secs. This app offers a wealth of valuable features to help you easily identify and learn about 46 trade-relevant timbers.
It even works with those known for their use as lumber and downstream processing into products such as ebony, mahogany, and rosewood. The database also covers 34 additional traded timbers that can be easily mistaken for CITES taxa due to their similar appearance or structural pattern.
The interactive ID system based on macroscopic features is truly a game-changer. The app contains HQ illustrations of wood characters and timbers featuring transverse and longitudinal planes, so you can quickly and confidently identify any target species.
You also get complete timber descriptions accompanied by HQ illustrations depicting all the characteristics of wood. And if you're interested in learning more about wood anatomy, the app also includes a textbook with definitions, explanations, procedures, and more. You can easily save the info for further use, too.