Do you want to instantly manage all the folders on your PC? In this case, we have to advise you to try Folder Tidy Software. So, let's have a look!
First of all, we would like to mention that Folder Tidy works fast and safely. While using this tool, we have not faced any lags or bugs.
When you're done with organizing your folders, you can add files from your Android device. See the best apps that will help you to transfer files from your smartphone to your PC.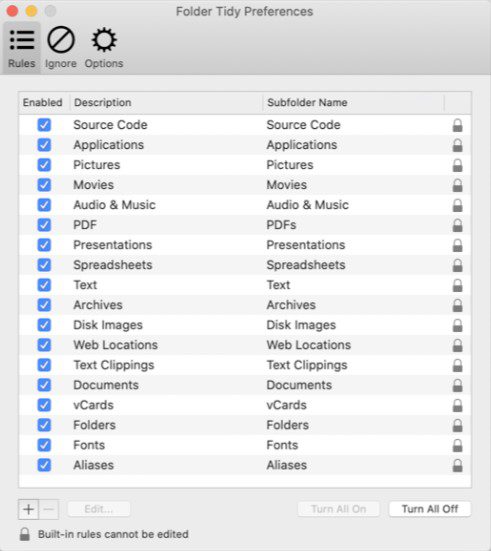 So, in Folder Tidy, you can tidy up everything you want – Desktop, Documents, Downloads folders, or unorganized files.
When you first open the program, you can quickly choose the folders you want to clean up. By default, there are 16 built-in rules to sort files types – f.ex. Pictures, Movies, PDFs, Compressed Files, Spreadsheets, and so many others!
If you want, you can also create your own rules, so you can sort your files by Kind, Last opened date, Last modified date, Created date, Name, and File size. After that, you will have to select the place you want your files to be organized.
The program offers a special function that enables users to ignore files or folders that you don't want to move around.
By the way, the program comes with a modern SSD drive that allows users to sort 10 000 files in a few seconds.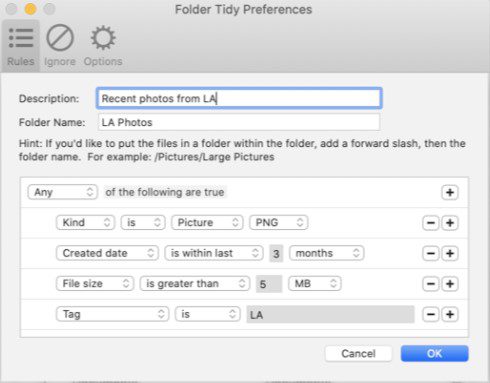 In case you don't like the way the program organizes your files, you can click on the Undo button at any time. All the files will be returned to the original position and you can also set other parameters.
There is nothing complicated in Folder Tidy, as it comes with a pretty straightforward interface. Plus, we really liked the program's minimalistic design that guarantees pleasurable use.
If you have faced any difficulties while working with this tool, the developer offers you a wide range of tutorials on the official website. Or, you can also contact customer support.
What is more, you can also transfer files from your iPhone to these folders. Just check out these apps.
Overall, Folder Tidy is a must-have tool for all kinds of users. We can surely say that the developer guarantees a perfect user experience!