Are you still using your printer or scanner today? This is a heavy and complex device that cannot be used anywhere, especially since scanners do not always convey image quality well.
It's time to turn your device into a powerful scanner with various functions. This can be done using the Mobile Photo Scanner application.
What is more, there is a lot of excellent photo scanning software for windows.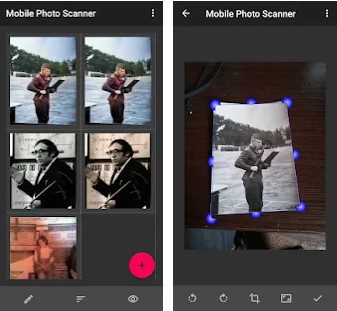 Lightweight and easy-to-use application will give you the ability to scan photos in real-time.
The finished photos can be viewed in the application or in the photo album. They can also be cropped and sent via instant messengers or to cloud storage.
If you have questions or problems when using the Mobile Photo Scanner application, you can always contact the support service. The reply from the support services always comes fast so you don't have to worry.
Mobile Photo Scanner includes convenient and accurate positioning of image corners when cropping. An outstanding advantage of the Mobile Photo Scanner application is the ability to eliminate scratches and other defects. This significant effect is perfect for restoring old photographs.
After selecting an image, you can adjust the color reproduction. The user can easily adjust the color, contrast and brightness enhancement filters for a more enjoyable experience. An intelligent filter, like a retouching brush, removes imperfections in an image.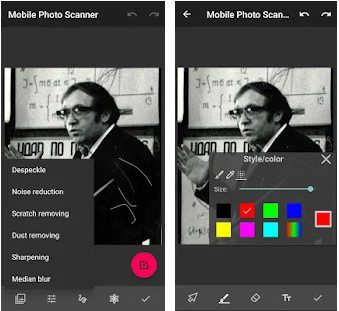 After successful photo editing, user can save and share images in JPEG, PDF or ZIP format with friends or on social networks.
Simple and functional interface with various filters and effects are designed for quick and easy image editing without loss of quality. Moreover, it is easy to understand the principles of the proposal. Everything is simple and does not require any special skills.
Do you want your scanned picture to become a document? There is nothing easier! With the JPG to PDF converter apps, you can do that in no minute.
In general, if you want an application with high-quality scanning and additional tools, then Mobile Photo Scanner will be a godsend for you. Moreover, the tools for drawing pictures and texts will transform photos and make them original.