BoomBox is a top-grade VR game where players can drum to the rhythm of the music. The game also provides users with an effective workout, as it contains unique positions of notes.

You may also like: 7 Best Horror RPG Puzzle Games for PC, Android, iOS
BoomBox is filled with 28 core songs and over 380 DMCA-free songs for community mapping.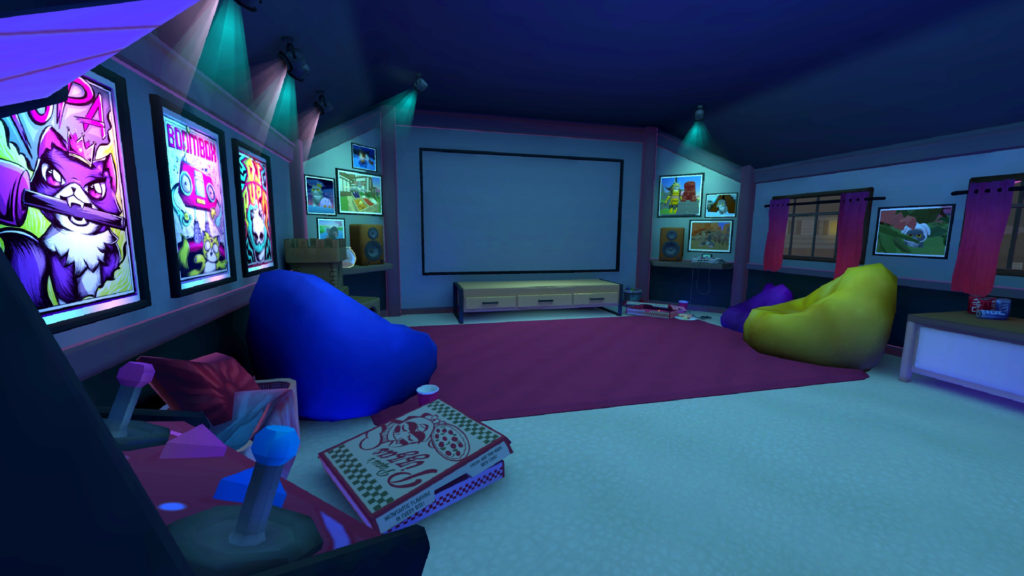 As you play, you will have to carry out a great variety of tasks. For example, you can visit fabulous places, gain achievements, pass through challenges, complete quests, and so many other things.
If you want, you can also invite friends and play with them in online matches. The game also contains integrated leaderboards, so you can even compete with players worldwide. Plus, users will be accompanied by a lovely cat named Pupa during the entire playing process.

You may also like: 11 Free Farm Building Games for PC, Android, iOS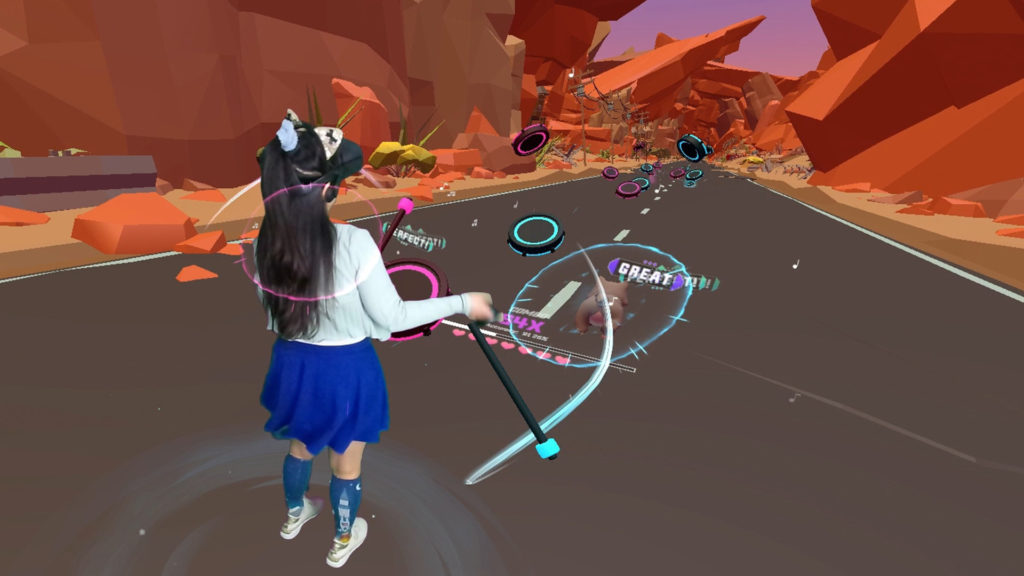 One of the most interesting features, the game allows you to download community maps directly from the game menu.
In this game, you will not find any redundant features, therefore everything works fast and simple. All the music tracks are quite long, but you can always put any track on pause.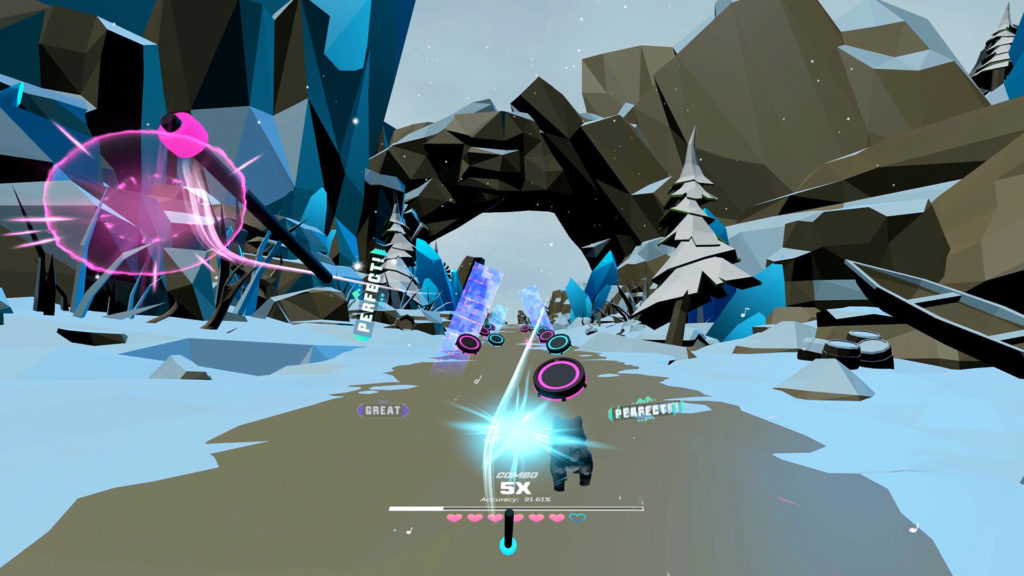 Moving on, the game's interface is pretty simple to manage. BoomBox comes with impressive graphics, as it offers lots of colorful locations and objects.
Summarizing all the points mentioned above, BoomBox guarantees an excellent user experience. No doubt, this game will fascinate both adults and their children.

You may also like: 9 Best Games Like Astroneer for Android & iOS